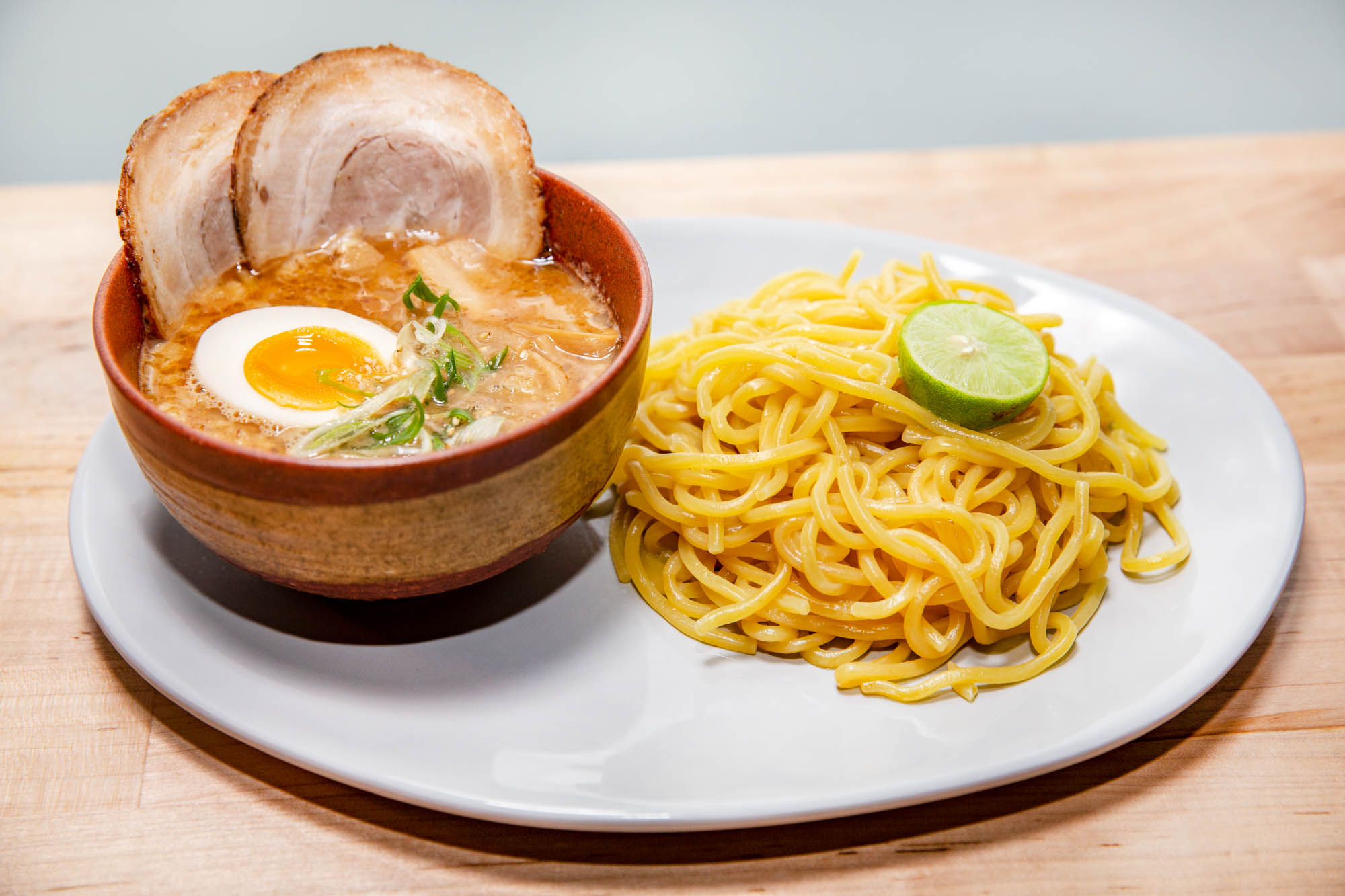 The 5-star Yelp reviews say it all:
"I tried tsukemen, a dipping ramen, for the first time at Yoroshiku East and was blown away! Seriously, if you haven't had tsukemen from Yoroshiku East, then get over here now! You'll be a fan of doing the dip!"
"Probably the best tsukemen in the Seattle area."
"Probably the best tsukumen miso ramen I've ever tried."
For those unfamiliar with tsukemen, the noodles are served on the side of a dipping broth. Thicker noodles are used for tsukemen. Dip them in the homemade broth and enjoy. At the end of your meal, a waiter will bring around a thermos of dashi broth to add to your soup. Add just a little and taste. If the broth is still a little thick, add more.
This style of ramen has caught on in Japan big time but is still rare here. Yoroshiku East and owner Keisuke Kobayashi are ahead of the game. Everything about this restaurant feels like Japan. You order on a tablet, take your seat and are served. The place is cozy. The servers are friendly and polite. People tend to be seriously focused on their food. Ramen books and other books about Japanese cuisine decorate the walls. Choose from a 10oz serving of noodles or a 15oz serving. Both are the same price, which is the practice in Japan. (Owner Keisuke recommends the cold noodles no matter the weather outside.)
The thicker noodles used in tsukemen come with a commitment from the kitchen. Choosing to serve tsukemen is not as simple as you think. For a standard bowl of ramen, it takes 90 seconds to cook the noodles. For a typical order of thicker tsukemen noodles, it takes 9 minutes!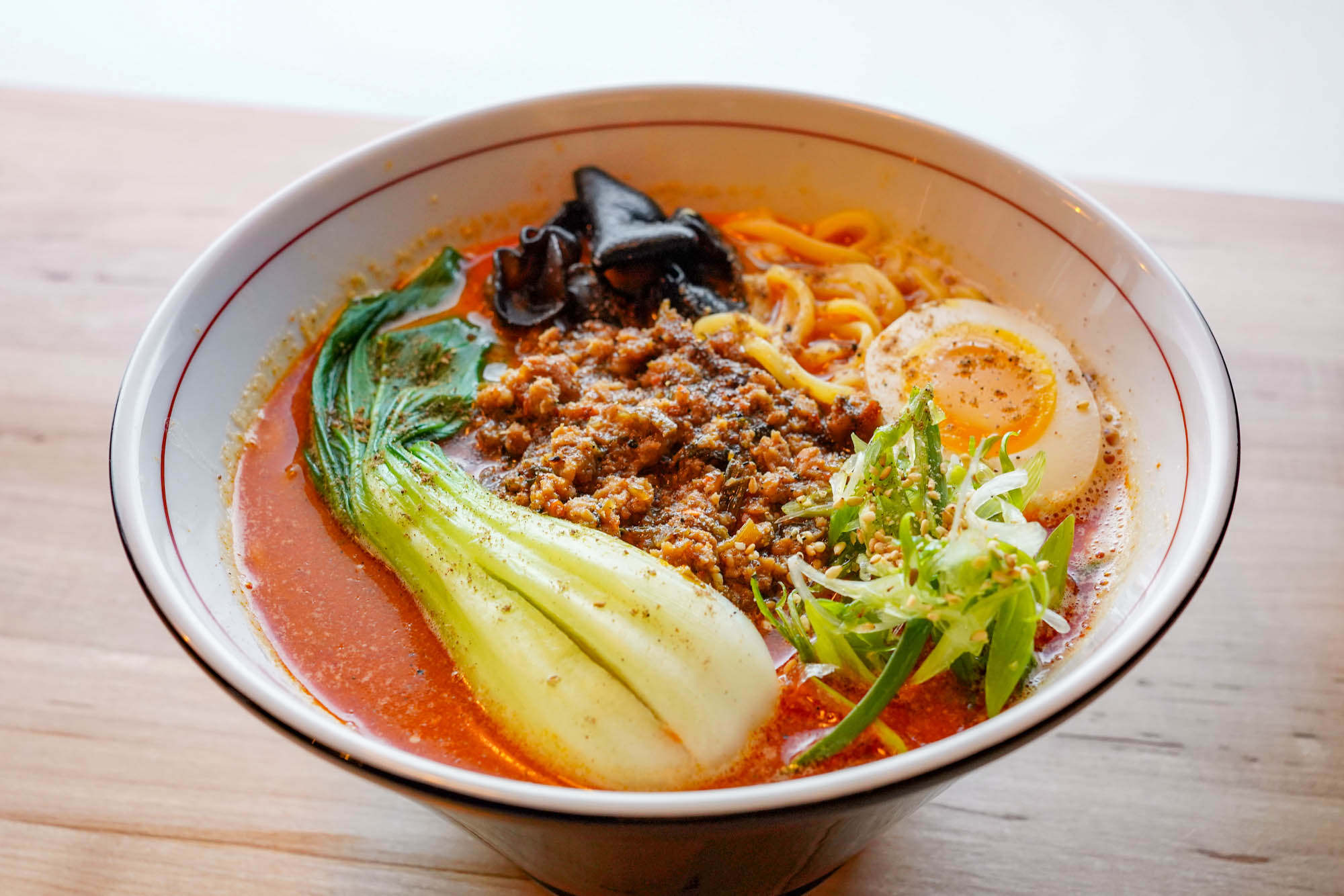 Other delights on the menu include a delicious tantanmen that comes with a nice, spicy kick. It may be the best-tasting ramen on the menu. But you really can't go wrong at Yoroshiku East with whichever ramen you choose. The kitchen uses no MSG and no GMOs. The staff makes the broth daily using 25 vegetables and herbs. This is down-home ramen.
"Our ramen is authentic Japanese ramen made with local ingredients," says Keisuke, a Hokkaido native. In fact, most of the kitchen staff are Hokkaido natives. You'd probably be hard-pressed to find a ramen restaurant on Hokkaido that was run by so many Hokkaido born-and-bred Japanese. That's also true of Yoroshiku in Wallingford.
The ramen made at Yoroshiku may not come from a Japanese chain, but it comes from skilled and thoughtful Japanese chefs.
That's as good as it gets.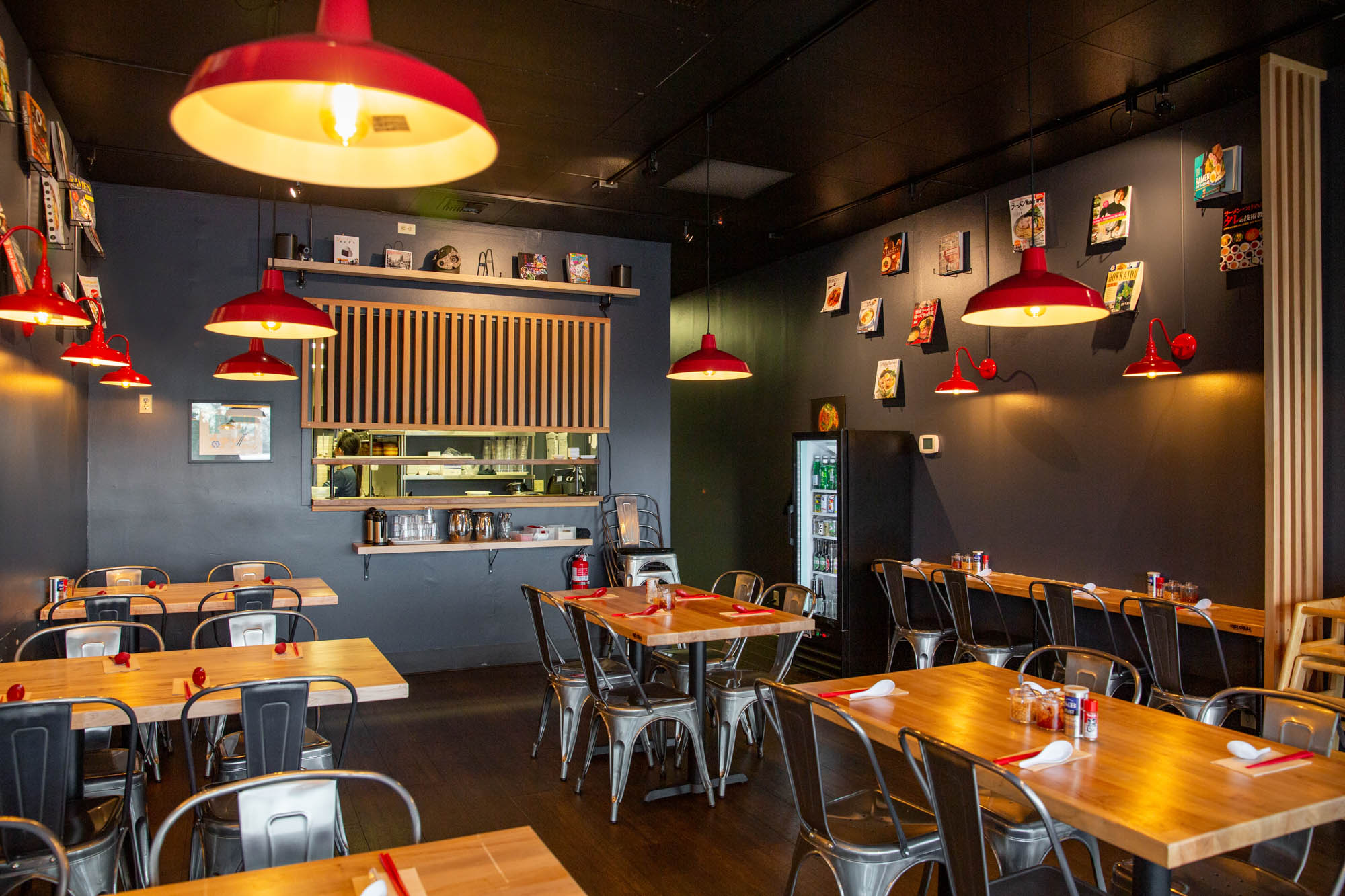 Location & Contact Information
Yoroshiku East
14339 NE 20th Street, Suite E
Bellevue, WA 98007
Phone: 425.449.8111
Hours: Tues-Fri 11am-2pm, 5-9pm
Sat-Sun 11am-9pm
Closed Mondays
Yoroshiku
1911 N. 45th St.
Seattle, WA 98103
Phone: 206.547.4649
Hours: Tues-Thurs, Sun 5-10pm
Fri-Sat 5-11pm