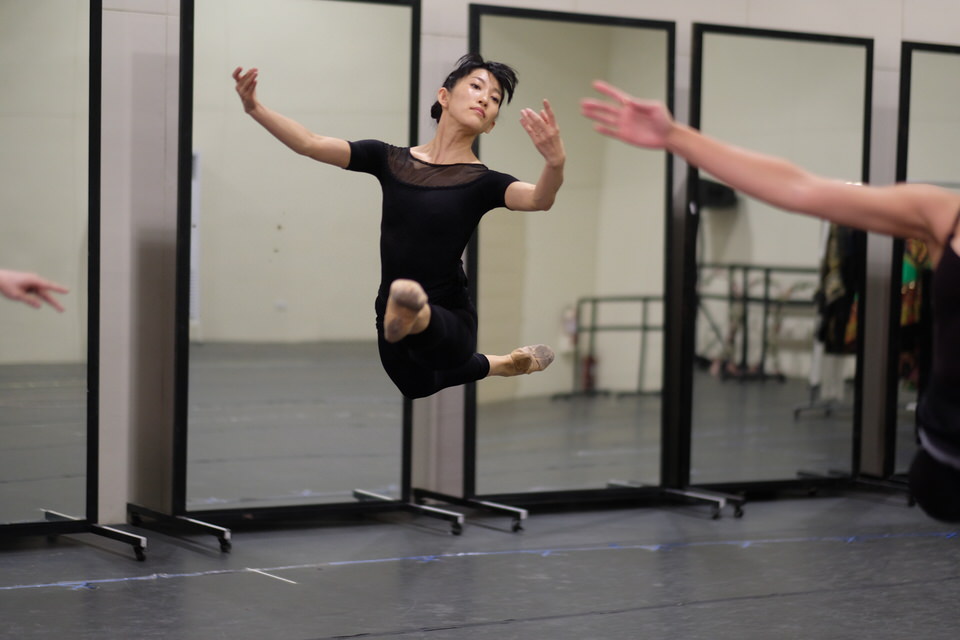 Backstage Path: The Pointe of No Return
What do you imagine when you read the title? You might think, "That's a miss-spelling of the word point." "The Point of No Return" is one of the famous songs from the musical "The Phantom of the Opera". A beautiful Japanese dancer, Ayaka Kamei joined the Phantom of the Opera World Tour from January 2019 to December 2020. She has recently finished her tour in Taipei and gone back to Japan for the holidays.
Ayaka started ballet in her hometown, Ehime, Japan. Her love for ballet took her all the way to England where she studied at the Northern Ballet Theatre School in 2009. Ayaka even decided to deepen her knowledge of ballet/dance at Purchase College, State University of New York. She started learning different genres of dances there and graduated with a President Award for Achievement in the Conservatory of Dance. After graduating, she accepted an offer from The Metropolitan Opera (MET) as a dancer and has started her professional career in the United States.
Photo courtesy of Vincent Cento (Right)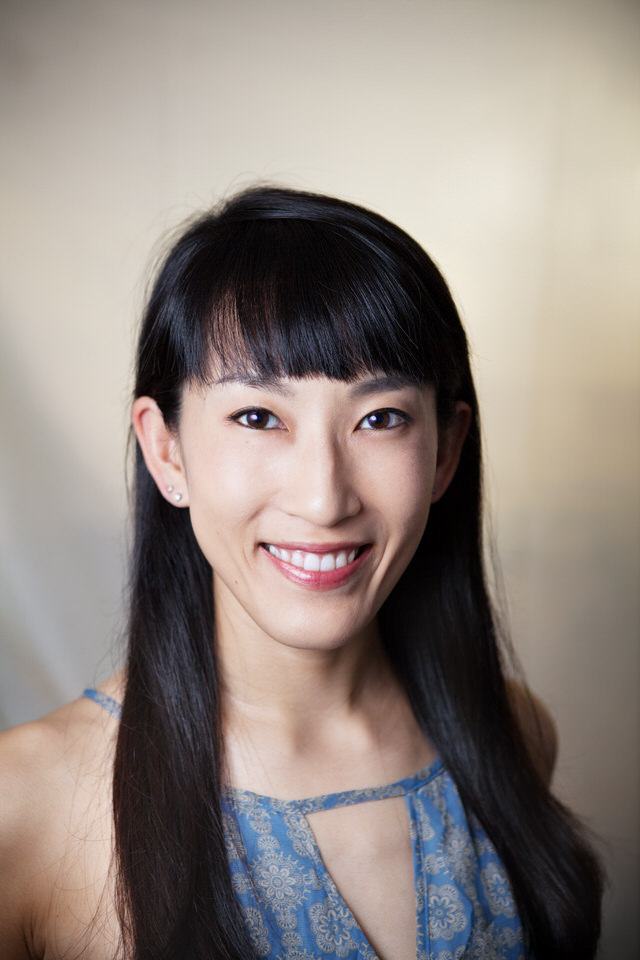 MET is the largest classical music organization in North America. They typically produce several operas and over two hundred performances a year. MET's website states that "The Metropolitan Opera is a vibrant home for the most creative and talented singers, conductors, composers, musicians, stage directors, designers, visual artists, choreographers, and dancers from around the world".
Ayaka is such a talented dancer who got her first professional job with this reputable organization. She has performed in many opera productions, such as "The Magic Flute," "Aida," "Don Giovanni," "Turandot," "Madame Butterfly," and so on. These are just a few productions that she has performed on the prestigious stage in New York City.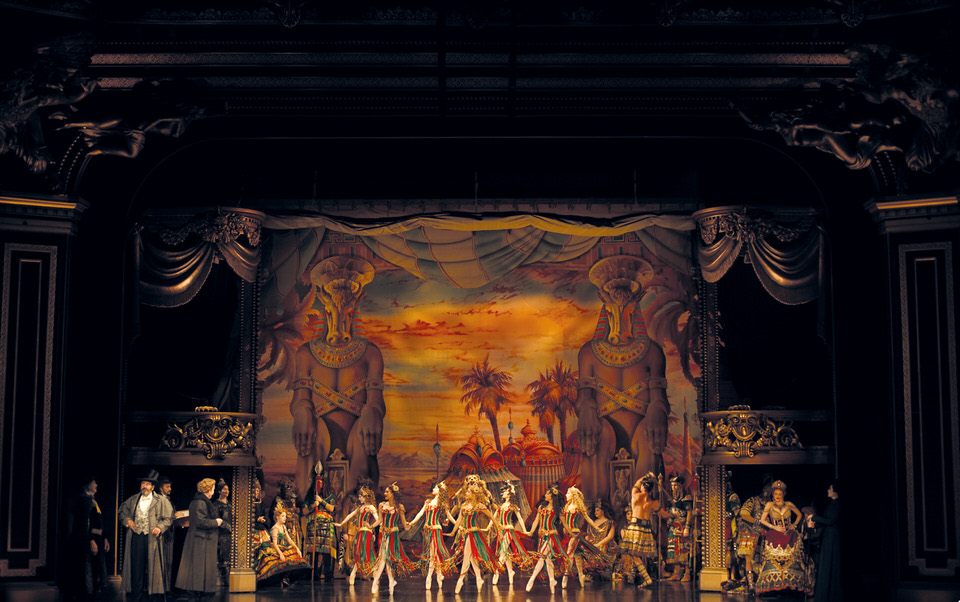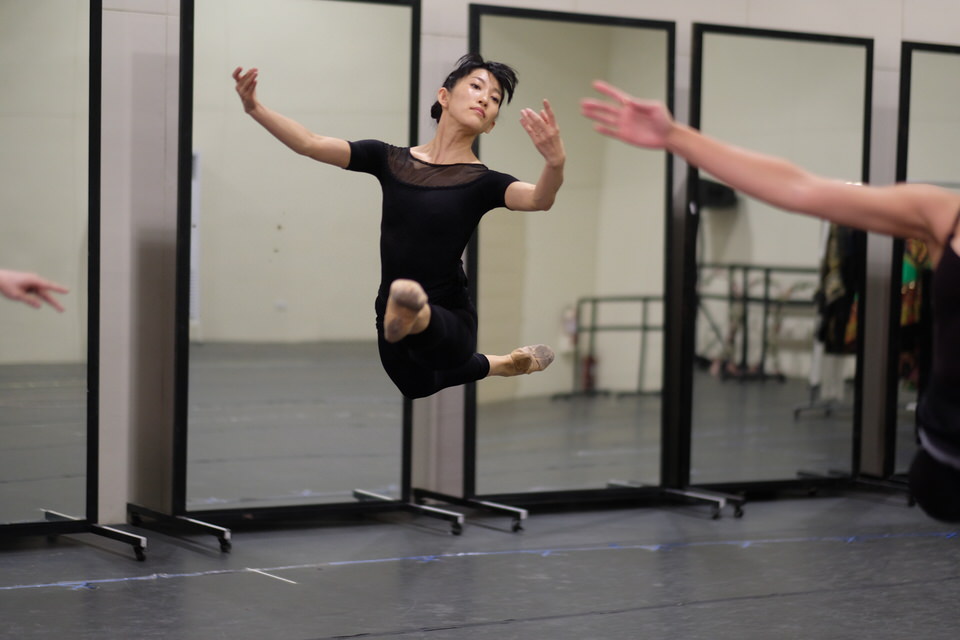 Photo Courtesy of The Phantom of the Opera World Tour
I met her at one of the Broadway musical auditions. My first impression of her was "Wow, she is tiny but energetic. Her technique is extraordinary". We did not have a chance to talk during the audition because we were very busy working to remember the choreography and soak it into our bodies right away to show off our skills to the assistant choreographer and the casting director. (Note: A main choreographer usually does not attend the beginning of the audition process!) Luckily, we both made it to the last round of dance audition and got a call back for singing and acting. I had a chance to say hi to her while we were waiting to be called into the room to sing. She was sweet and nice. We chatted while waiting.
Unfortunately we did not get this job, but I gained an amazing and inspirational friend from the audition. Thanks to SNS, we became "officially" friends and I learned that she was a dancer at MET but still auditions to challenge herself. This enthusiastic dancer never stops working hard on her dream!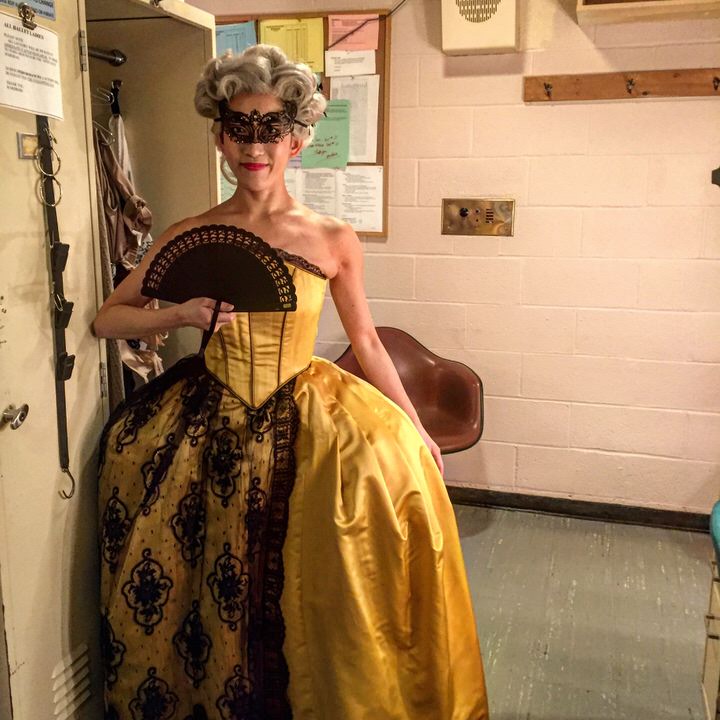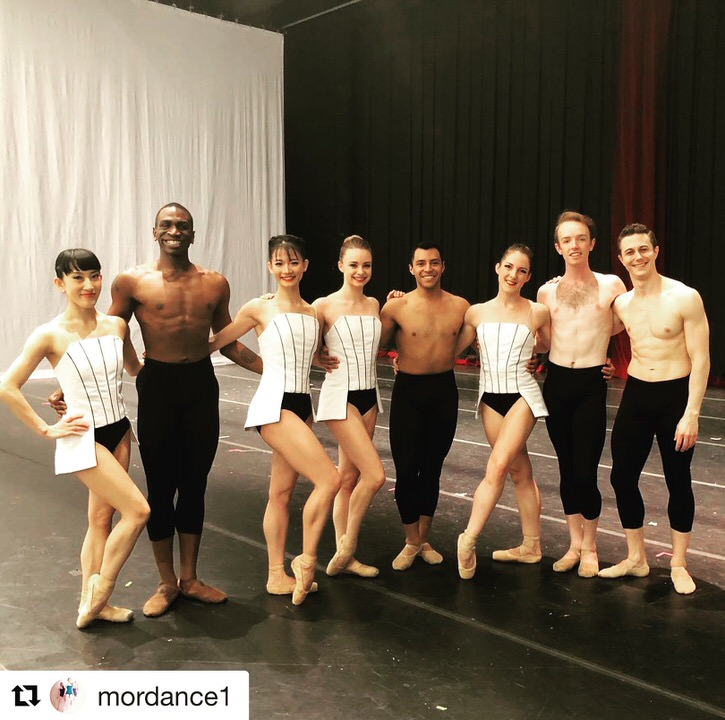 Photo Courtesy of MET Opera (L) and MorDance (R)
As a performer of the Phantom of the Opera World Tour, she visited Singapore, Middle East, Korea, and Taipei during this difficult time. The COVID-19 pandemic has impacted dancers/artists greatly. Theatres, dance studios and performance venues are closed. We artists cannot do anything. Ayaka was planning to go back to perform with MET after the Phantom tour, but it will not happen until next season.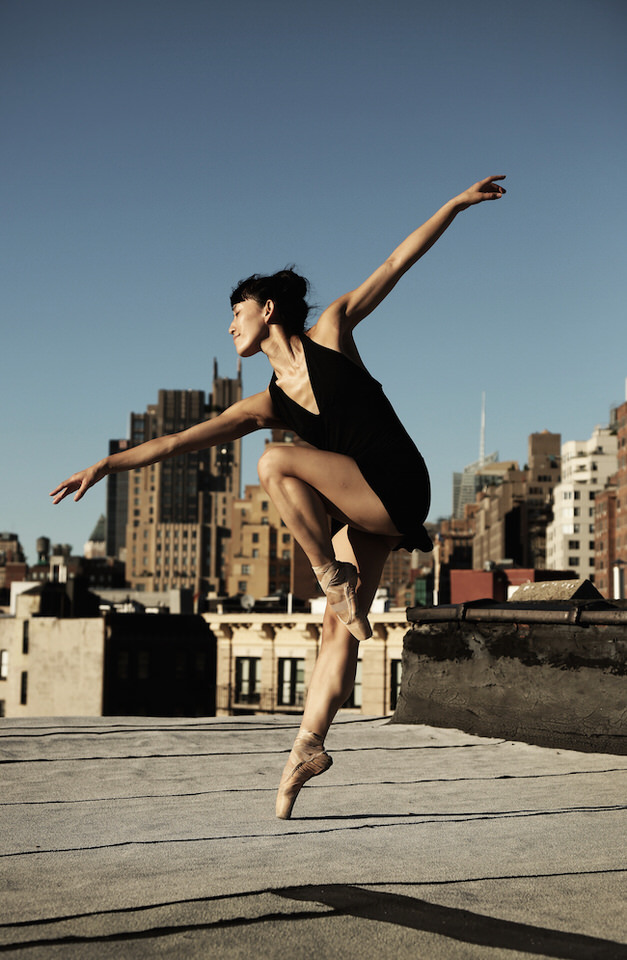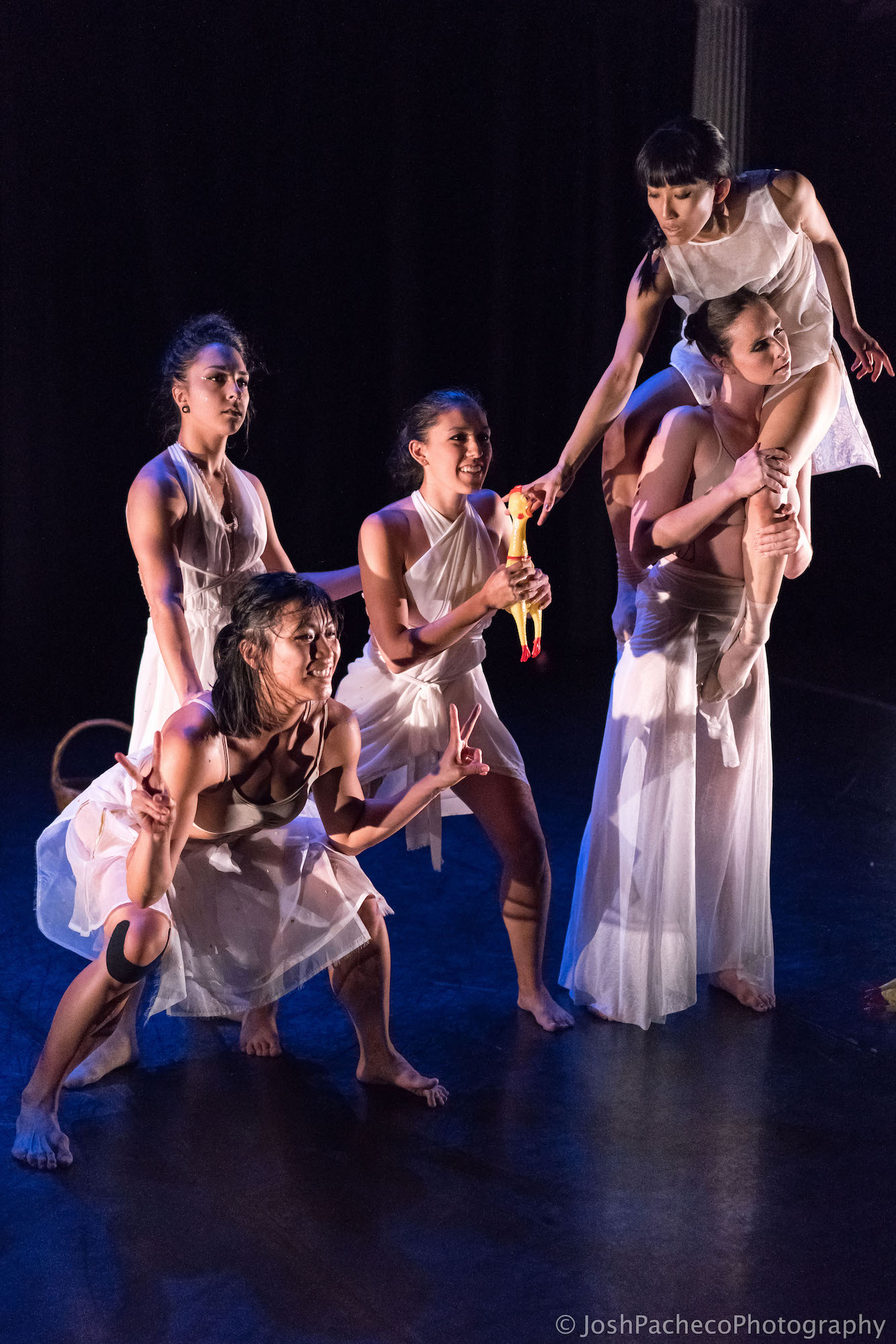 Photo Courtesy of Matthew Willman (L) and Ayalis in Motion (R)
During the interview, Ayaka said, "The artists are especially hit hard in this pandemic, but I think the immigrant artists are hit the hardest. Unemployment status may be viewed unfavorably by the art organizations and immigration office and could cast negative impact on those immigrants who try to obtain visa in the future. We might be forced to give up. Jobs are limited, or even zero right now!"
Ayaka mentioned that when she went back to New York, she was burning with spirit to help others and deliver great performances. She is in the process of renewing her artist visa now. I am confident that she will be accepted and show off her wonderful performances to New Yorkers and the world, because she has energy and passion for dance and art!
You can find her information at www.ayakakamei.com.
Author profile

Mai Claypool was born in Saitama, Japan and moved to the United States to study dance in 2003. She is a professional dancer and a teacher. She has lived in New York, Florida and Illinois. She loves dancing, singing, and eating!
Latest entries