Moe Yagihara is an exchange student from Japan. She offered us some cool tips for the best back-to-school items from Japan. Everything mentioned here can be purchased at the Kinokuniya store in Seattle.
Mild Liner/Sarasa from Zebra
The hashtag #studygram, which is a portmanteau of "study" and "Instagram," was trending among teenagers recently. With this hashtag, students share pictures of their organized and colorful notes to inspire students all over the world. Take a look at the hashtag on Instagram, and you'll find that these "studygrammers" love particular brands of Japanese pens, especially the Mild Liner or SARASA Vintage Color series, which feature a unique blend of colors.
Zebra Mildliners are the most iconic item in the studygram community. The Mildliners series come in colorful groups such as Fluorescent Colors, Warm Colors, and Cool Colors. You'll find that these pens resemble markers more than regular highlighters often used at school.
Perhaps the Zebra SARASA Vintage Color series would be the best choice for schoolwork. They are popular with students and include such soft colors as blue-gray, brown-gray, blue-black, red-black, and green-black. These colors make your notebook a little more colorful than normal.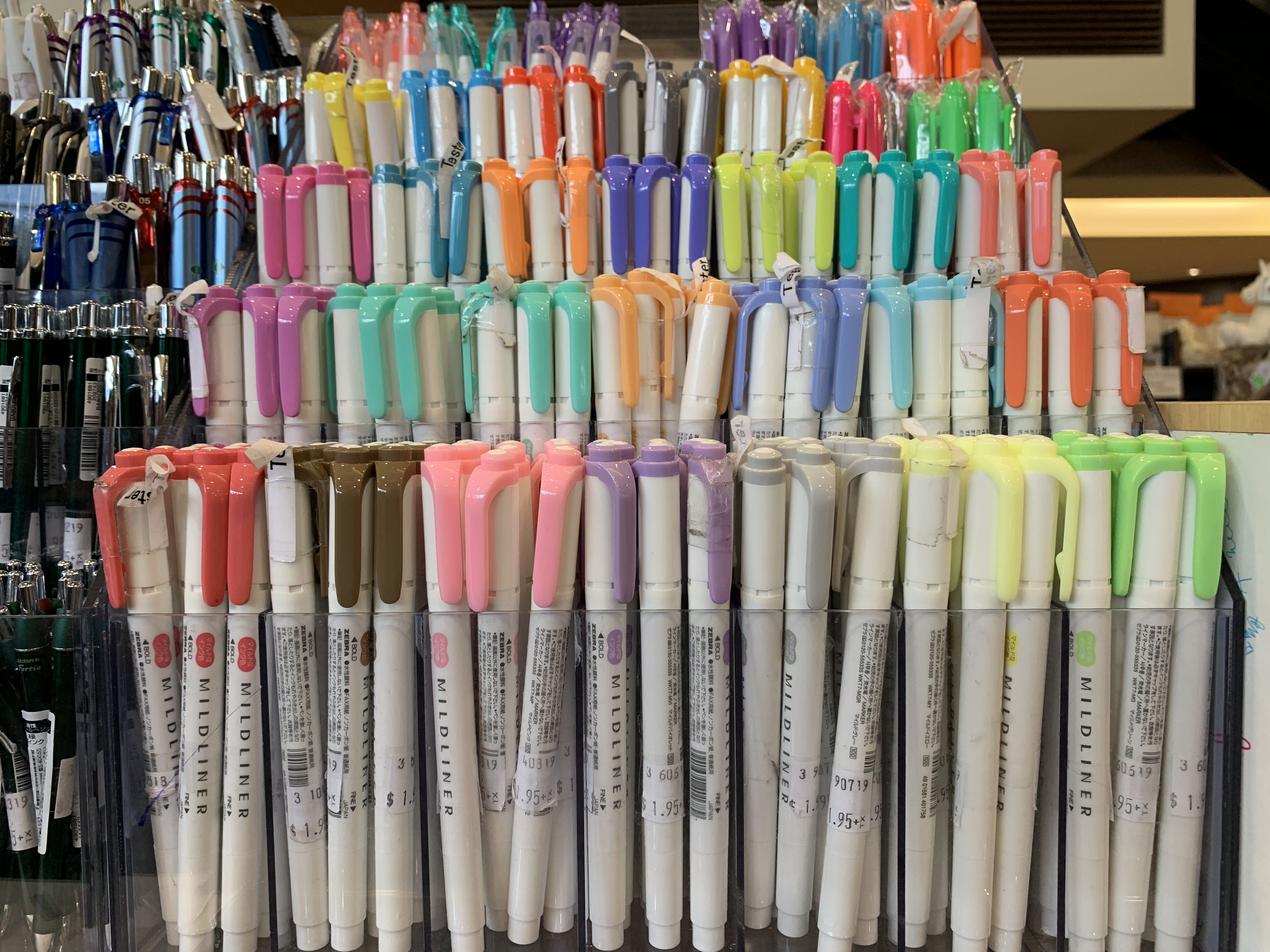 The Maruman Spiral Note Basic Notebook
When it comes to notebooks, I recommend the Maruman Spiral Note Basic Notebook for all students. This Spiral Note comes with lined, grid, or blank pages. This notebook can be used with any pen and in any class.
You can decorate the simple brown cardboard cover with writing and stickers. It's a small, light notebook, so if your backpack is already too heavy, this is a great choice.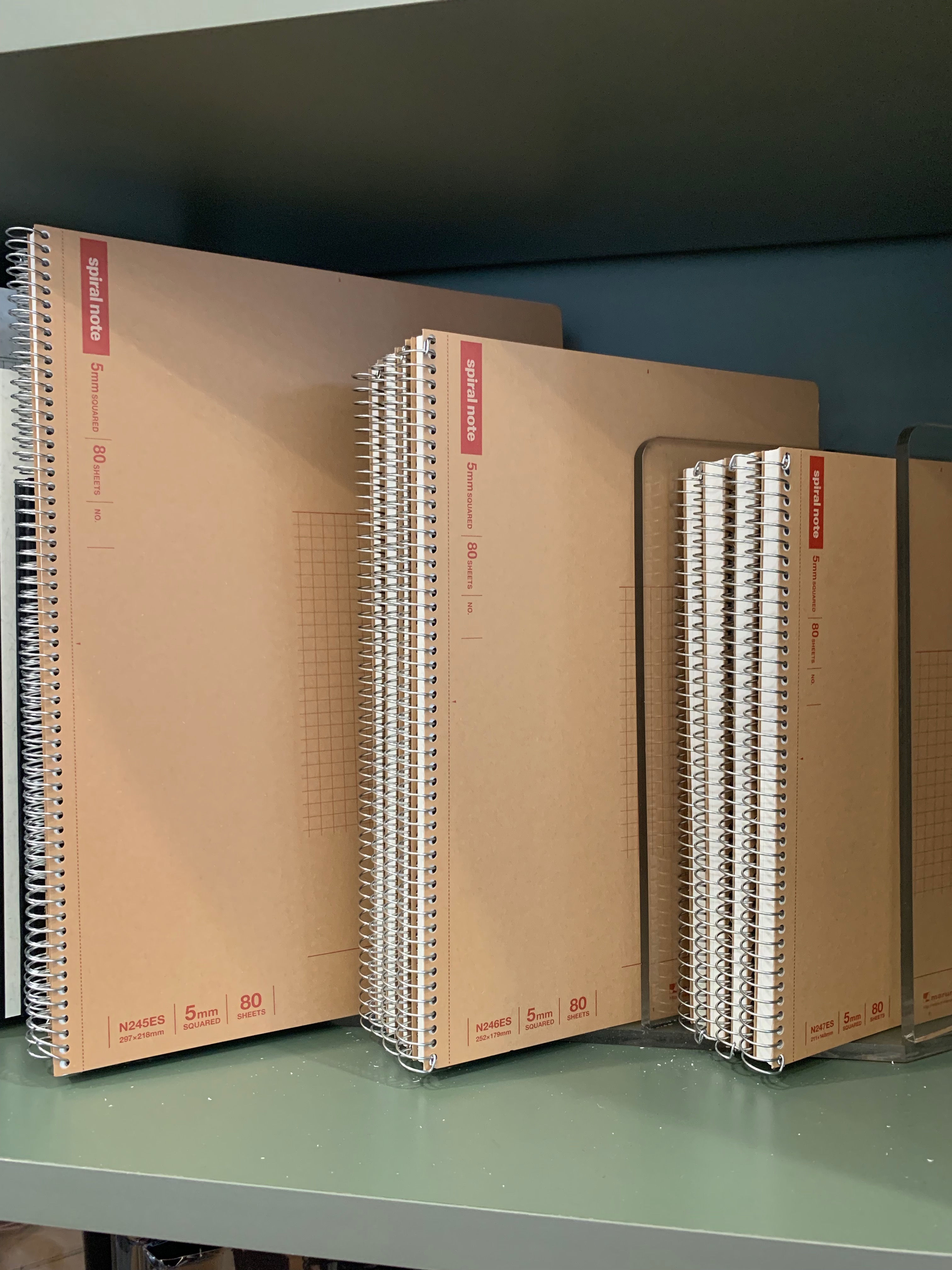 Sticky Notes
When you go back to study your notes before an exam, isn't it easier and less stressful if they are neat and organized? Kinokuniya has all kinds of cute sticky notes that will help you study. Put those cute little notes in your textbooks and watch your grades improve!