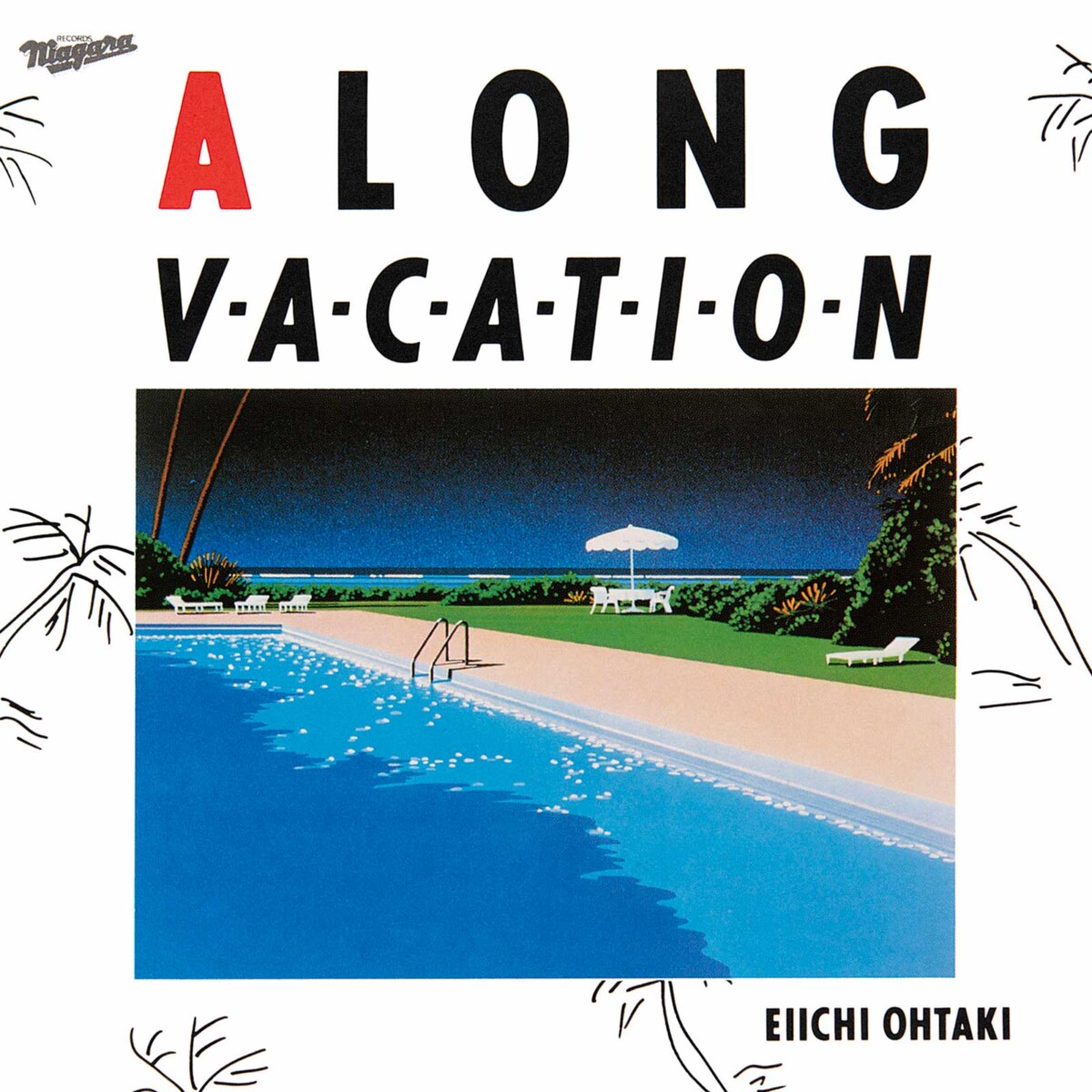 Eiichi Otaki "A Long Vacation"
This is one of Japan's most famous albums, loved beyond its time.
This album, released in 1981, is still selling well more than 40 years after its release. It is truly a great album that represents Japan's City Pop.
I was 16 years old at the time, and when I listened to this album, I heard a very urban and sophisticated sound, a new sound that was stylish, mature, and memorable. 
It was a new sound that left a lasting impression on me. The sounds and rhythms were unlike anything I had ever heard before, and it made me yearn for adulthood and gave me the strength to grow taller.
When this album was released, I immediately bought the record, recorded it on a cassette tape, and listened to it on my newly released Walkman WM-2. I felt that everything had entered a new era. Such was the Showa era.
The first song on this album was "You are a natural color"(君は天然色). The song begins with a count of the drums as they are tuning up in the studio, followed by a flashy intro, and then the world of Eiichi Otaki unfolds at once.
The guitars were recorded over and over again, giving it a very thick sound. The album is full of great songs such as "At the Canary Islands"(カナリア諸島にて) and "Karen in Love"(恋するカレン).
The unique sound of Eiichi Otaki is called "NIAGARA Sound" from the name of the record label he founded. This Niagara sound was very fresh and had a great influence on the music scene in Japan in the 80s.
The impressive beat of the Niagara Sound is a perfect match for Otaki's vocals and is very memorable. The drummer who plays the beat is the legendary City Pop drummer, Yutaka "Yukari" Uehara. His drumming is not to be missed.
The most important thing to remember about this album is the presence of lyricist Takashi Matsumoto. Nine of the songs on this album were written by Takashi Matsumoto. The album "A Long Vacation" was the result of a collaborative effort between Eiichi Otaki and Takashi Matsumoto.
It has been 40 years since the release of this album. In the midst of the Corona disaster, I took a new look at this album. Remembering those days and looking back on my own life, I felt deeply moved.
The sound of Eiichi Otaki is not just a sound that makes me look back on the past and feel nostalgic and deeply moved; it is a sound that leads me to new goals.
I hope that many people around the world will listen to "A Long Vacation".
Author profile

DJ ramenbeats started his career in the early 1980's selecting music and writing scripts for a radio station in Tokyo Japan. This led him to start DJing in Yokohama and Tokyo, where he became known for his great mixing skills of R&B and Pops of the 80's and 90's. At one point, DJ ramenbeats owned 6 Technics turntables and 8 mixers, and well over 4,500 vinyl records. He also managed his own disco club and DJ bar in Japan.
DJ ramenbeats relocated to the United States in 2017 and resumed DJing helping to widen recognition of the Japanese City-Pop / Kayokyoku culture to an American audience.
https://www.facebook.com/djramenbeats