Step into Nana's Green Tea in Seattle's Denny Triangle, and you're stepping into a deconstructed Japanese teahouse. The stylish store, created by the same interior designer who has conceived of many of the more than 80 Nana's stores in Japan, is meant to evoke a feeling of calm, an appreciation of nature, and an awareness of the senses, just as a traditional teahouse does.
Once you enter the doors and leave the concrete jungle of booming Seattle behind, you'll encounter a stone counter, meant to evoke the stone basins you find outside a teahouse, where you are expected to purify yourself by rinsing your hands with cold water before you enter. At Nana's, you don't wash your hands, but you take a moment to ponder the menu, check out the delicious pastries on display, and place your order.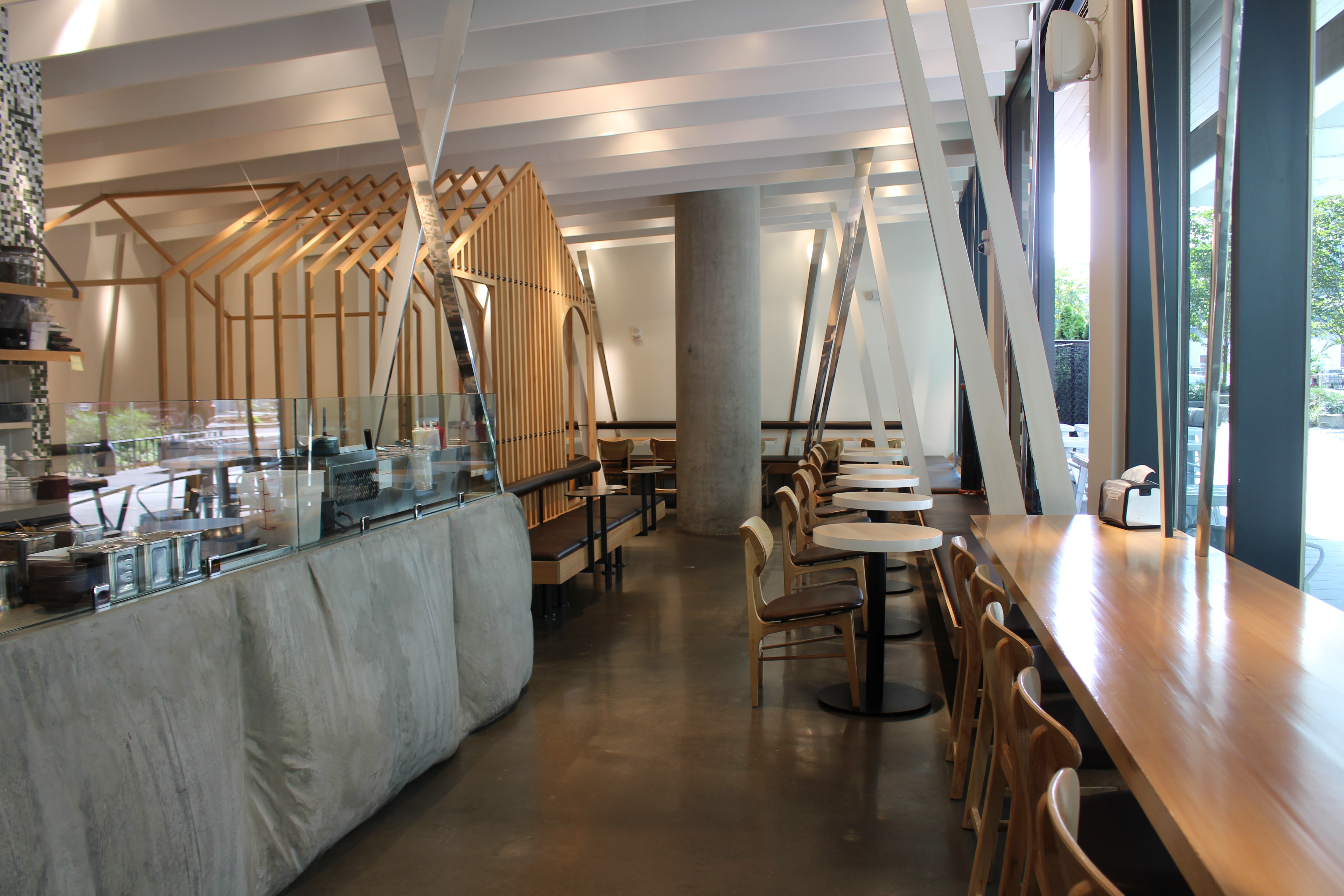 Next, you turn to the main seating area. In the middle is the skeleton of a teahouse – it's just the hint of the structure without an oppressive presence of walls. Sit inside, and as you gaze between the slats of wood, it's as if you're gazing out the window of a teahouse.
Japanese teahouses almost always are situated next to gardens. The idea is to bring an appreciation of nature into the act of drinking tea. The gardens come in many shapes and sizes, from immaculately raked stone gardens that evoke the ocean to more traditional Japanese gardens to forest groves. At the Seattle Nana's, shiny white and reflective pillars jut forth in a modernist evocation of a bamboo forest.
When the interior of an establishment is this well thought out, you can bet the rest of the menu reflects that same amount of care and vision. Nana's offers delicate pastries and cakes with just the right hint of matcha, robust parfaits, mouthwatering muffins and so much more. And of course, it offers the best array of Japanese green and brown teas you can find in the city. Try a hojicha latte, currently all the rage in Japan, or a matcha float with mochi, or settle in for a full meal of Japanese curry, a tuna avocado bowl or any of the other meals on the savory side of the menu. Then sit in the teahouse, gaze out at the "bamboo" and let your mind fill with positive thoughts!