Compared to the drab brownbag lunch (peanut butter and jelly again?), the bento is a thing of beauty. It's nutritious, aesthetically pleasing and portable. The Japanese have known this for centuries, but here in North America, bento lunches are just recently becoming trendy.
Martin Metke, a tech worker in Seattle, relates how he thought his co-workers would make fun of him for bringing a bento for lunch. Instead, a co-worker kept admiring Martin's bento day after day, and finally asked if he could pay Martin's wife to make him one. To Martin, opening up his bento box is like "getting a Christmas present every day."
Martin's not the only one who's been the envy of his co-workers for his homemade bento. Kanako Koizumi of Kozmo Kitchen has said that she started her bento business because, while working in IT, her bentos were so popular with her co-workers she realized there was a market for well-made bentos.
Hiro Tawara , who opened Wa'z, a new kaiseki restaurant, early 2018 in Belltown, plans to make an elaborate kaiseki bento one of his menu items. That's the thing about bentos: they range from simple, well-balanced school lunches to creative works of art like Tawara's kaiseki bento. And they are close relations to the New Year's staple in Japan, Osechi-ryori.
All the way over in Oklahoma (don't they have an NBA team now?), Beau Coffron has become a media star as the Lunch Box Dad by making what amounts to character bentos that thrill his kids. He has made lunches with Star Wars characters, Mickey Mouse, even one with Buddy the Elf, Will Ferrell's character in the movie Elf.
"I started making bento lunches five years ago for my daughter as a way to connect with her when she started school," Coffron writes in an email. "I saw moms making these types of lunches, and I thought, "I'm a dad, why can't I do this?'"
Every Monday, Coffron surprises his daughter and son with special bentos. "Making these lunches has really brought us closer together," he says. "I'll continue making them for as long as they want me to."
Bentos look so beautiful, they can be intimidating to those who have never made one. Sure, there are stories of Japanese moms getting up at the crack of dawn to make sure their kids have the best-looking bentos in the school, but Coffron, Koizumi and Metke's wife, Noriko Nishimura, all insist a good bento can be made in 30 minutes or so. You don't have to produce a Picasso-esque bento every day. The main benefits of these boxed lunches are that they tend to be healthy and well-balanced. "I make them the night before, and usually they take around 30 – 40 minutes to make," Coffron offers.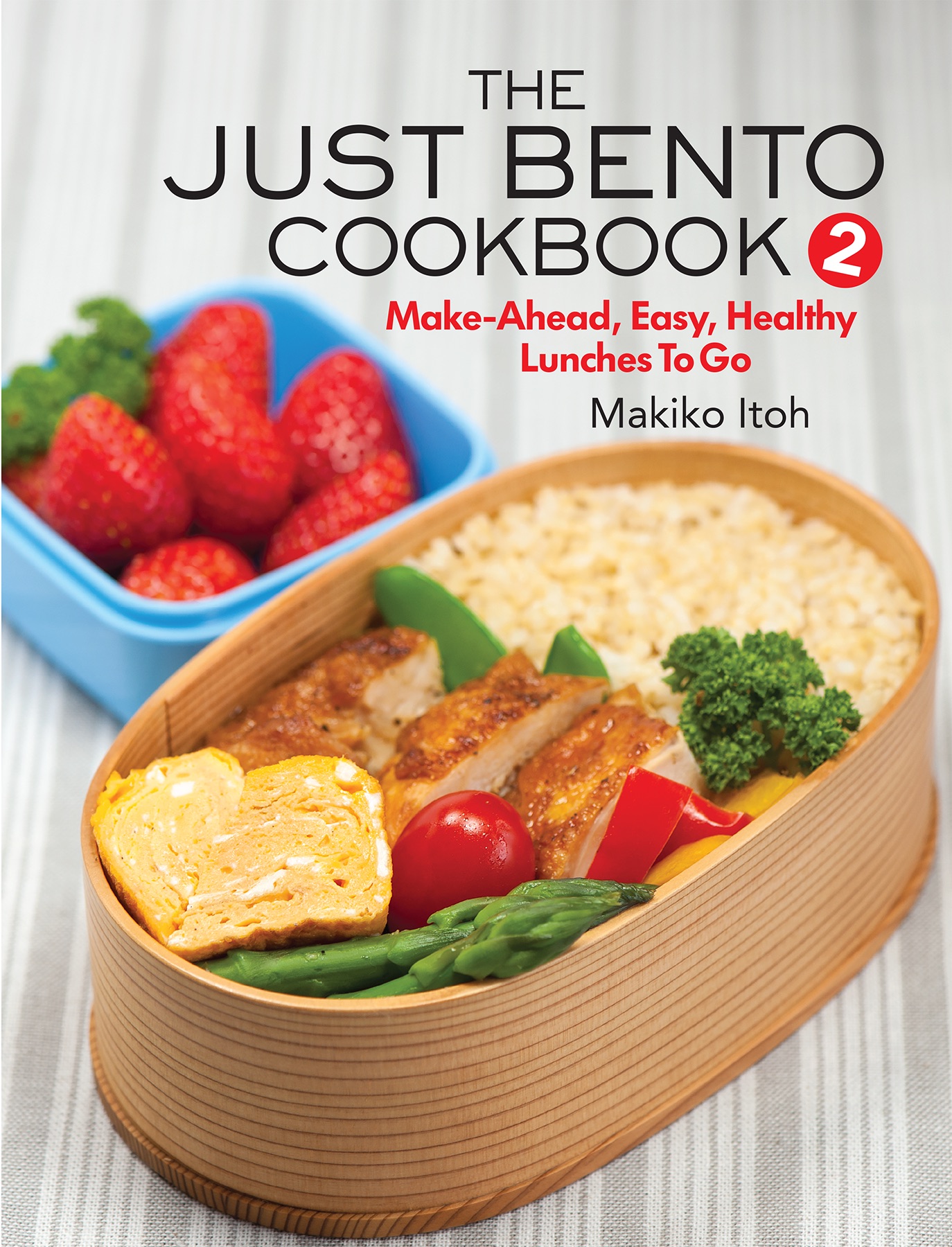 Bentos offer variety. Makiko Itoh, author of The Just Bento Cookbook 2: Make-Ahead, Easy, Healthy Lunches to Go, which is due out in early 2018, lived in Switzerland for 15 years. During that time, she found that "Japanese ingredients are not practical all the time, so I created European-style bentos as well."
Itoh's first book introduced people to the idea of making bentos every day. Her new book "goes to the next level," she says. "The focus this time is on bento-friendly recipes that can be made ahead, so that minimal effort is required to pack them. There is also a section on bentos that can be made quickly. There's a mix of Japanese, not-so Japanese, vegetarian or vegan and low carb recipes too — something for everyone, hopefully!"
A good bento can be made from your leftovers and those bits and pieces of food that end up getting thrown out. Be creative and thrifty. The bento can be your friend in not only keeping your diet healthy but minimizing your waste and using those nutritious scraps that otherwise head to the compost bin.