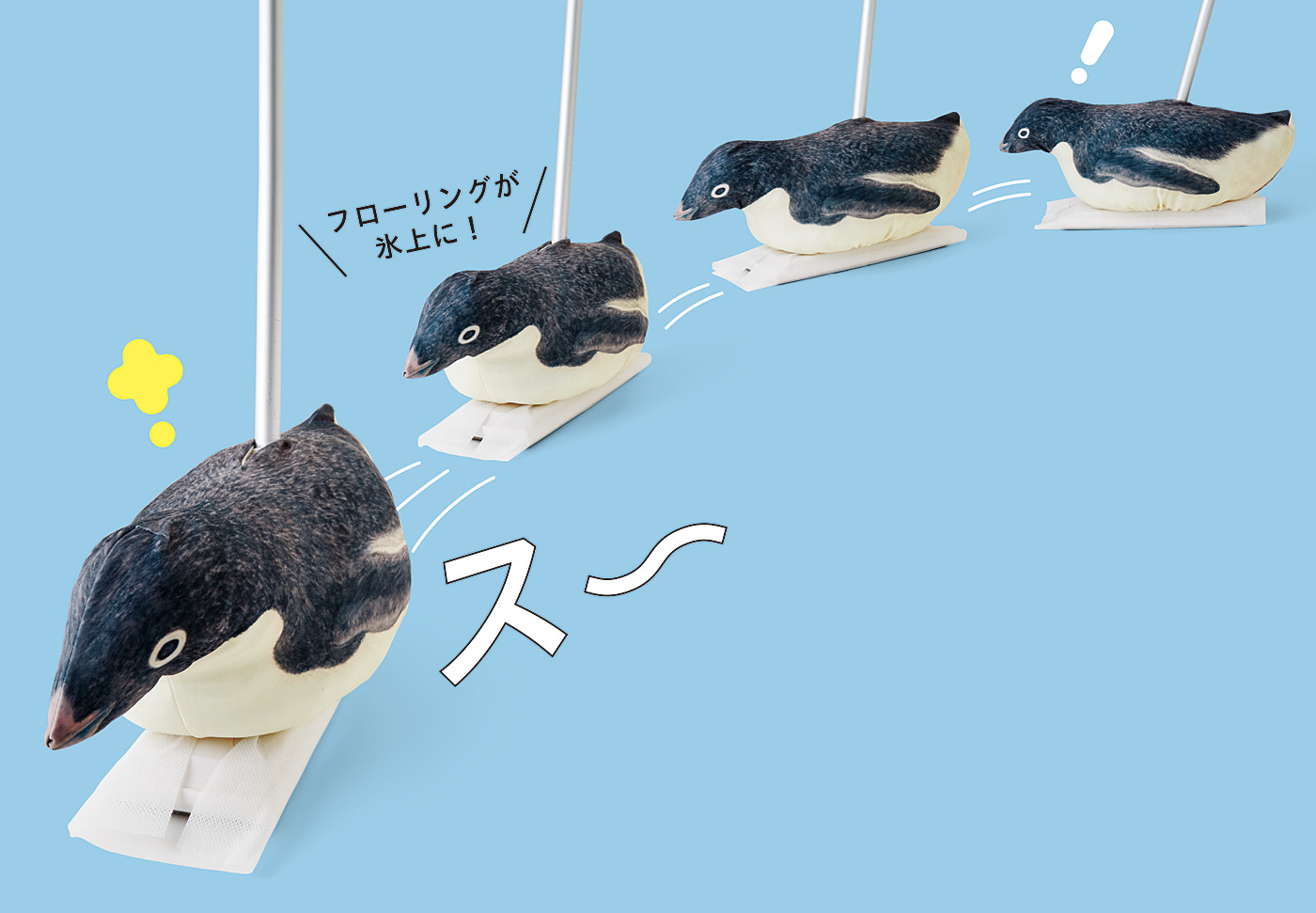 Penguin Suru Suru by YOU+MORE!
If you think Japanese people don't have a sense of humor, you need to check out this product. The Penguin Suru Suru makes sweeping the floor fun. As you sweep up your room, it looks like an Adélie penguin is gliding over the ice in the South Pole. Yeah, it's silly, but it was a huge hit when it was released for the first time in 2015. The product made a comeback late last year, too.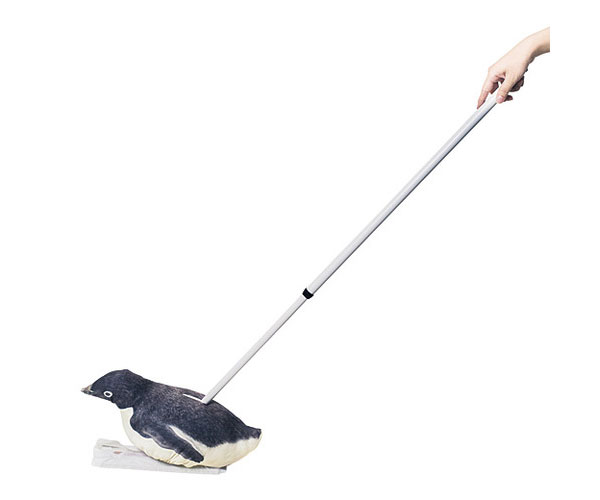 We were thinking of launching competing sweepers that depict the penguins' natural predators, like a seal or a killer whale. Imagine how clean your floors would get if a killer whale sweeper chased a penguin sweeper. You may even get your children to do the cleaning!
The penguin sweeper costs about $30. More information can be found on the company's website (Japanese only):
https://www.felissimo.co.jp/youmore/blog/main01/penguin/post-247/