THE NINJA'S GREATEST ENEMY: NOT ENOUGH NINJA!
JAPAN IS FULL OF entertainment spots geared toward tourists. One of the most popular of them all is a place that puts on the Ninja Show, where veteran ninjas perform and show off their skills. During the last few years, however, the show has grown so much that it is bumping up against the problem of a ninja shortage. There are now eight ninjas at the Date Jidaimura Noboribetsu in Hokkaido's Noboribetsu City, who perform six 20-minute shows a day, nearly every day of the week. The overworked ninjas are experiencing high levels of fatigue, but none of them can take time off because new ninjas cannot be found.
The ninja shortage at Hizenyumekaido in Ureshino, Saga Prefecture, is graver. The ninja count has shrunk from eight to three. They've resorted to handling the lighting and sound by themselves. The crisis is unfolding at ninja facilities everywhere in Japan, forcing them to fight for the shrinking pool of ninja warriors. "There's a wide gap between the numbers we need to feed the ninja popularity and their availability," said Hiroshi Mizohata, vice chairman of the Japan Ninja Council. But why is there a problem with supplying new ninjas? One factor lies with the training required to become a ninja. Terutaka Hasegawa of AST Action School said, "It takes a year or two of training to become a ninja." It is not surprising, given the long training that's required, followed by the hard work and little time off, that fewer people are choosing ninja as an occupation.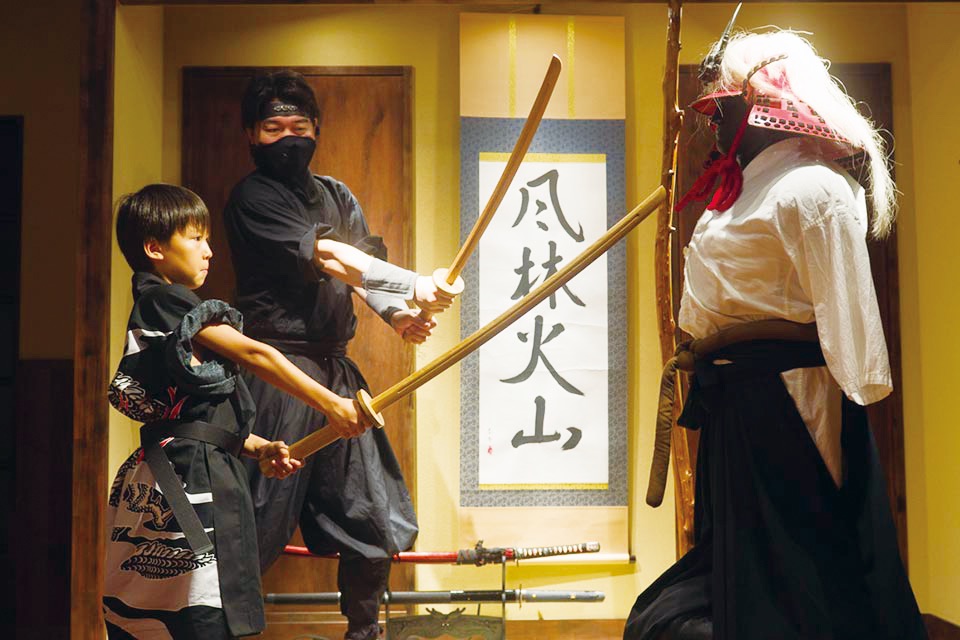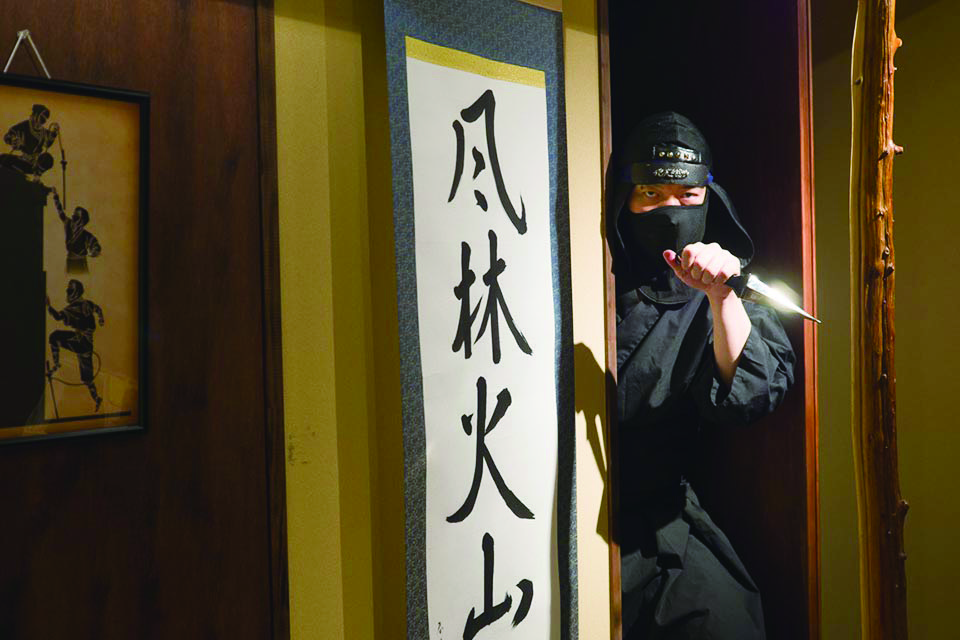 Conversely, places that offer short-term ninja experiences, and not authentic ninja training, are attracting large numbers of young people and families.
At Shinjuku's Ninja Trick House in Tokyo, visitors get to spend some time as ninja. The trick house offers a quick and casual way to enjoy life as a ninja. It is highly popular. In the reproduction of a traditional ninja's house, visitors get to check out among others, a hidden room for eavesdropping and sneak attacks. Visitors also get lessons on how to throw shooting knives called shuriken. They actually get to use them. They also learn how to wield a wooden sword in a mock fight against a sandbag.
Forty percent of the visitors to this trick house are foreigners, most of whom are from the United States. As the number of Japanese ninjas dwindle, the future looks good for American ninjas to fill the growing void. In fact, in 2016, 29-year-old American Chris O'Neill was hired by Aichi Prefecture to be a professional ninja. He excelled in tryouts with amazing acrobatics and poise. "He has great acrobatic skill and the ability to speak in front of the public," said Satoshi Adachi of Aichi's tourism department. "He's also passionate about promoting tourism."
The next American ninja could be you. Checkout the Japan Ninja Council website ninja-official.com for more.
Location & Contact Information
Ninja Trick House
Daiichi Wako Bld. 4F 2-28 -13, Kabuki – cho, Shinjuku-ku, Tokyo
Hours: 10:00 AM – 6:30 PM (Last admission: 6:00 PM)
Closed: Tuesday, Wednesday
Admission: 1,100 JPY per person; free admission for children aged 3 or younger, reservations recommended