Even the best kitchen knives can become dull over the course of daily use. In the past, every Japanese household would have a sharpening stone at home to keep their knives sharp. These days, fewer and fewer homes have them, and when they do, they often use artificial stones.
There are three kinds of sharpening stones: arato (rough sharpening stone), nakato (intermediate sharpening stone), and shiageto (final sharpening stone). Natural arato and nakato can be mined everywhere in Japan except Hokkaido, but the naturally finished sharpening stones of Kameoka in Kyoto Prefecture are the only ones in the world that can perform as both nakato and shiageto sharpening stones.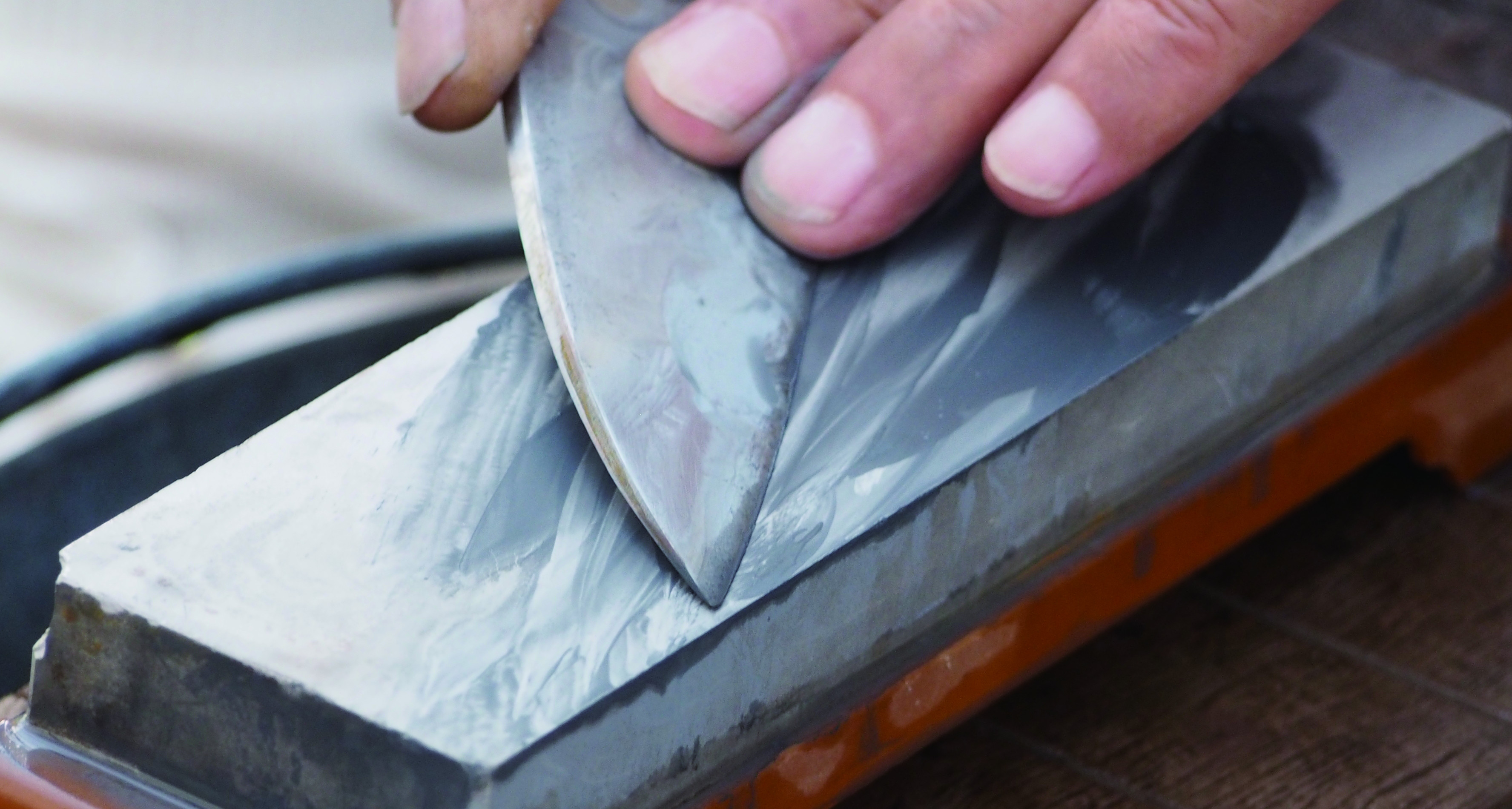 The natural sharpening stones from Kameoka are available at Totoriya. Totoriya opened in 1878. The fourth-generation president, Yozo Tsuchihashi, mines and finishes the rough stones himself. The rough stones that are mined in Kameoka are made from alluvial clay and volcanic ash that have formed in the deep seabed around Hawaii from 250 million years ago.
The deposition rate of the clay and ash is believed to be 1mm every 1,000 years. It is said that the sediment on the Philippine Plate is gradually moving closer to the islands of Japan at the speed of several centimeters per year and that land deformation and mountain-building activities uplifted the alluvial deposits and caused them to appear in the Kameoka area in Kyoto purely by chance. With his 40 years of experience, Tsuchihashi only chooses the raw stones that are suitable for becoming sharpening stones. These stones are becoming more and more scarce each year.
Totoriya's sharpening stones are smooth to use and will not damage the blades. You will have very sharp kitchen knives. The quality of these stones is recognized worldwide.
The store serves customers from more than 40 countries including professionals such as violin luthiers in Italy, guitar luthiers in Spain, chefs in France, and at least one American shipwright.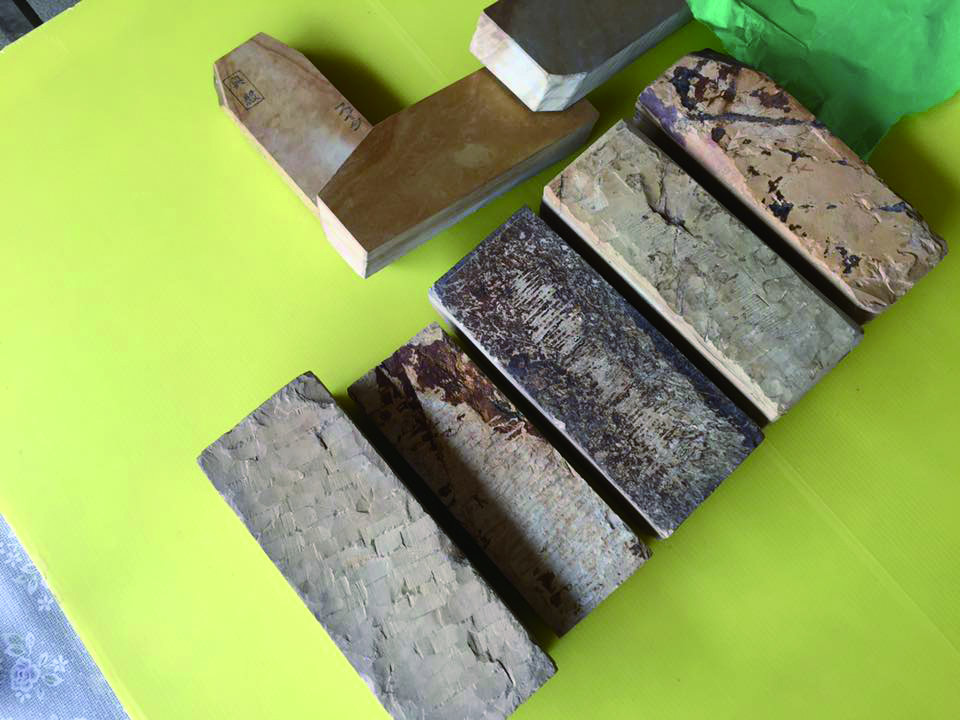 Location & Contact Information
Totoriya
20 Ouchi Kamijo, Higashi Homme-cho, Kameoka, Kyoto, 621-0231, Japan