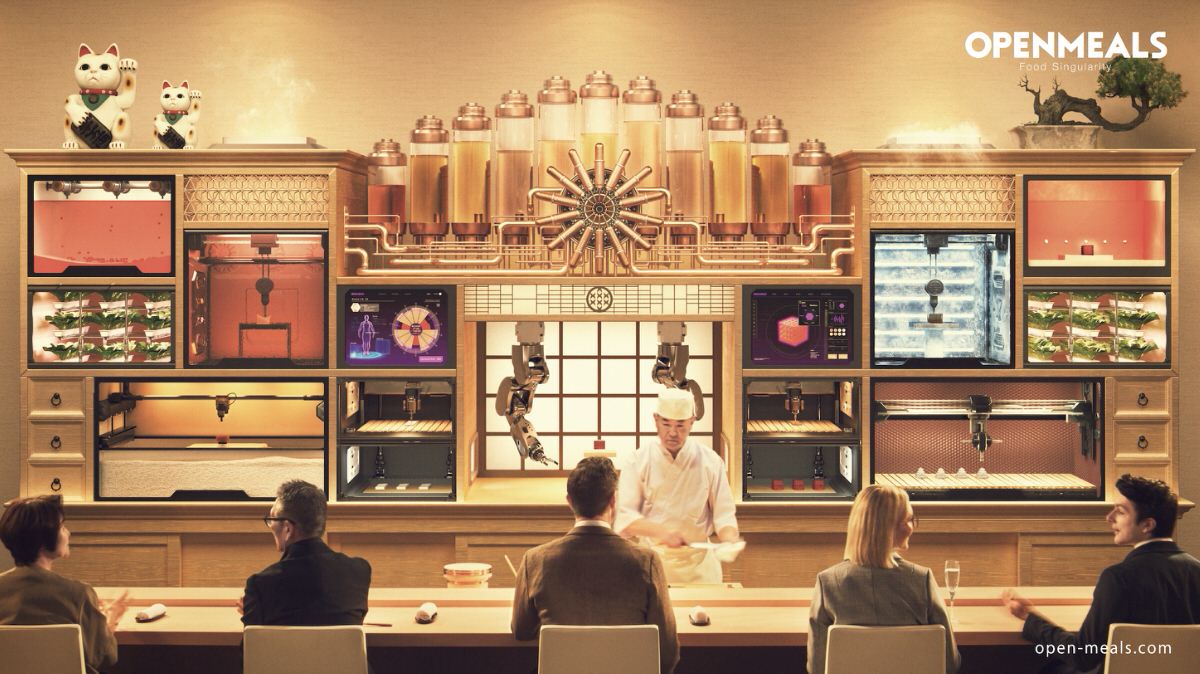 Will "Sushi Singularity" Make Its Way Onto Your Dinner Table?
Will "Sushi Singularity" make its way onto your Dinner Table?
Even against the stark backdrop of the COVID-19 pandemic, people are finding creative solutions to persistent problems, are tapping into their resilience, and are accomplishing the seemingly impossible. In that spirit, this article will introduce you to "Open Meals," a Japanese company that is working tirelessly to create sushi using 3D printers.
Led by Dentsu, Inc., an international advertising and public relations company, Open Meals' "sushi singularity" is the brainchild of an academic-industry partnership. Ryosuke Sakaki, the founder of Open Meals and the art director of Dentsu, Inc. explains:
"We think technological singularity will extend far beyond the field of artificial intelligence and onto your dinner table. We've been working on this project for 4 years now and are pushing the boundaries of the digitalization of food."
At this point, you may be wondering: What does it mean to "digitalize" food?
Food operating systems (FOS) control nine components of food; namely, nutrients, taste, texture, aroma, temperature, shape, ingredients, color, and how it is generated. By combining 3D printers and FOS, the team is capable of crafting sushi in a variety of shapes and with any ingredients they desire. To date, they have managed to shape the sushi with edible ingredients, like rice flour. For this, ingredients like tuna, squid, and sea urchin are micronized, along with rice, inserted into a 3D printer, and then manufactured into a piece of sushi.
"Now, we are working on the flavor components," Hironao Kato explains – in his capacity as the chief technology officer. Let's take a look at their website for a preview: https://www.open-meals.com/sushisingularity/index_e.html
Perhaps most impressively, the technology will be capable of producing sushi that optimizes a person's health outcomes based on their individual DNA and nutritional status.
Although this may sound nice in theory, the sushi that will be produced from this technology is akin to "stiff honeycomb octopus" or "powdered sintered uni." Without getting too philosophical, it seems questionable as to whether we can still call this "sushi".
While Open Meals has conceived of this as an optimal solution to environmental sustainability and a way to mitigate the risks of food shortages in the near future, the main takeaway for our team at QAZJapan is that we really need to start putting more resources and effort into other areas of R&D, so that we won't need to eat something like this in the future.
In the oft-quoted words of Jean Anthelme Brillat-Savarin, the lawyer, gastronome, and author of Physiologie du Goût: "Tell me what you eat, and I will tell you what you are." If we were to respond "squid castle," what would that make us?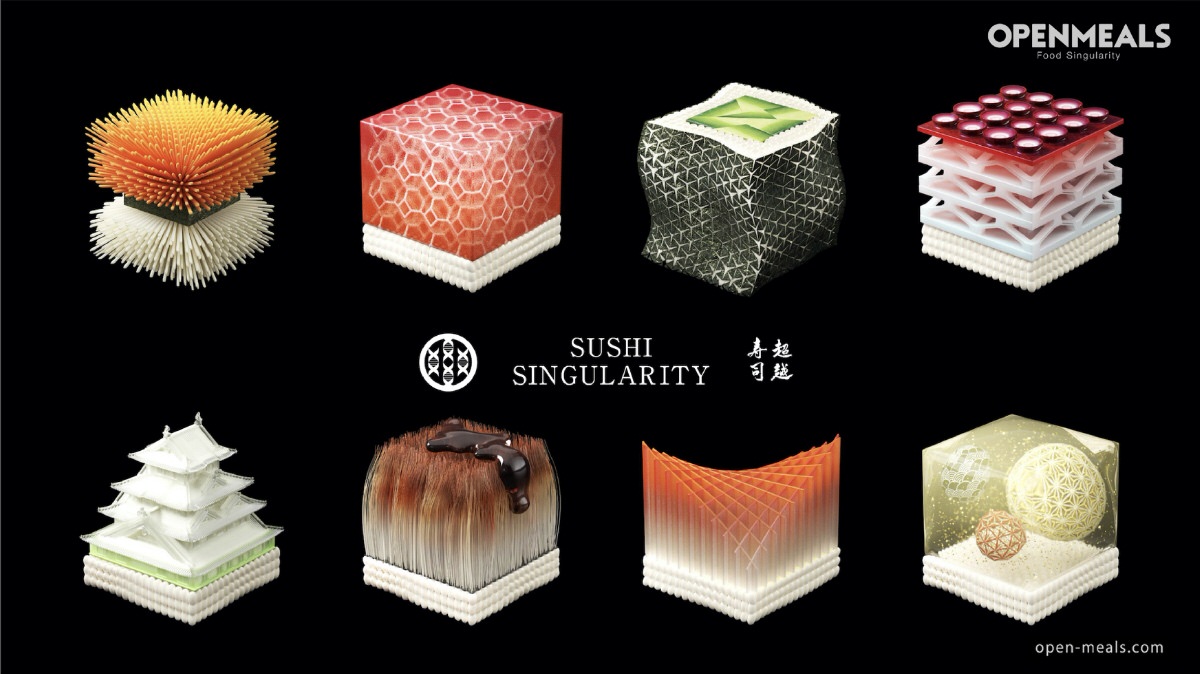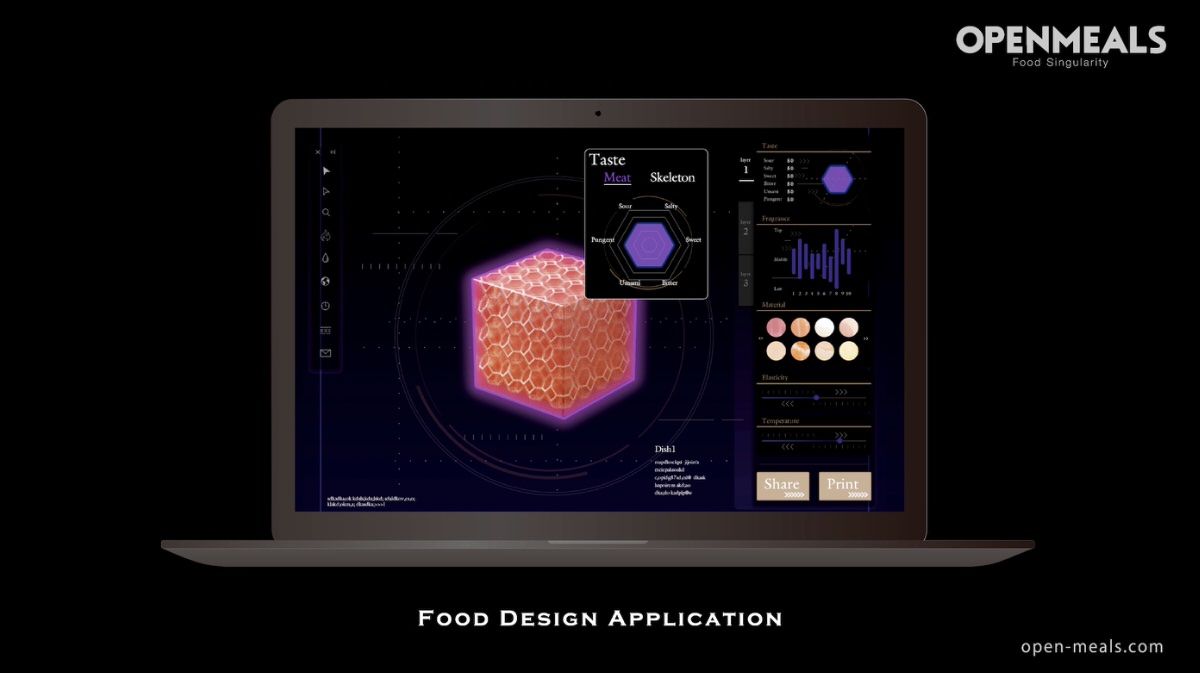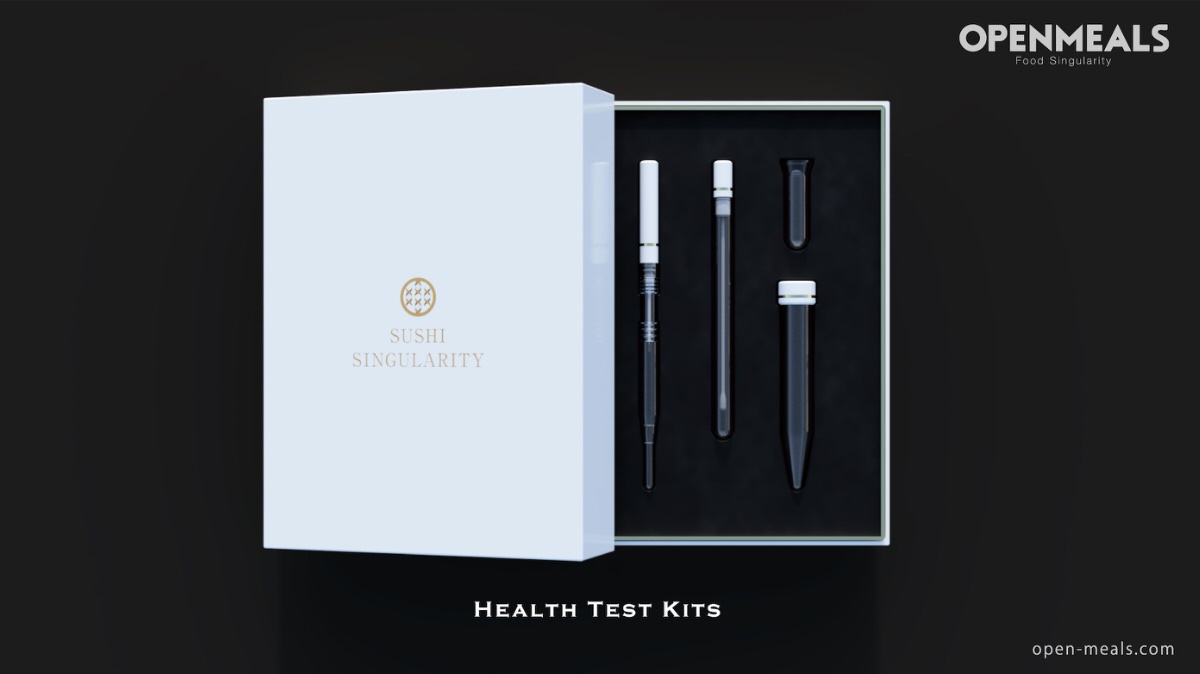 Author profile

Yasushi Kurita was born in Tokyo. He has spent the last 30 years as a writer for print publications and TV. When he was in college, he spent two years in New York. His favorite band is the Atlanta Rhythm Section, making him one of about 15 Japanese people who actually like that band.