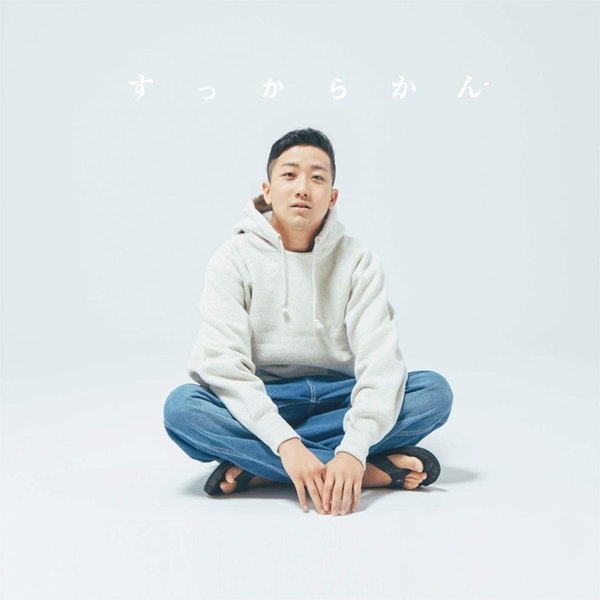 2020 was the year when Japan discovered Eito(瑛人), a singer songwriter who had been little known until then. On January 1, 2021, he released his first album "Sukkarakan", containing "Kosui (Perfume)", the song that made him famous.
"Kosui" (香水)was previously released in April 2019 for digital download and streaming only, without producing an album. It is performed using an acoustic guitar, bringing out Eito's unique and strong vocals. The simple melody and catchy lyrics, which incorporate names like "Dolce & Gabbana", has a familiarity to it and has listeners singing along. The music video is also very impressive, featuring a performer dancing along fiercely to Eito's vocals.
First becoming a hit with users on TikTok, the song saw a surge in the number of views on Apple Music and Spotify in April 2020, and in May, it reached number one on Billboard JAPAN's "Japan Hot 100".
Eito is not an artist who debuted with a major record label, nor was the song released from an indies label. At the time, Eito was working part-time at a hamburger shop in Yokohama to make ends meet while creating music. He used the digital distribution service "TuneCore Japan" to release songs and seized the opportunity.
It may be the first time that a completely independent self-released song reached number one on the domestic charts. Eito has proven that if one has the talent, they can become a major artist without the backing of a record company or agency.
I hope to see many young talent follow his lead, and continue this trend.
"Kosui" – Eito
Author profile

DJ ramenbeats started his career in the early 1980's selecting music and writing scripts for a radio station in Tokyo Japan. This led him to start DJing in Yokohama and Tokyo, where he became known for his great mixing skills of R&B and Pops of the 80's and 90's. At one point, DJ ramenbeats owned 6 Technics turntables and 8 mixers, and well over 4,500 vinyl records. He also managed his own disco club and DJ bar in Japan.
DJ ramenbeats relocated to the United States in 2017 and resumed DJing helping to widen recognition of the Japanese City-Pop / Kayokyoku culture to an American audience.
https://www.facebook.com/djramenbeats