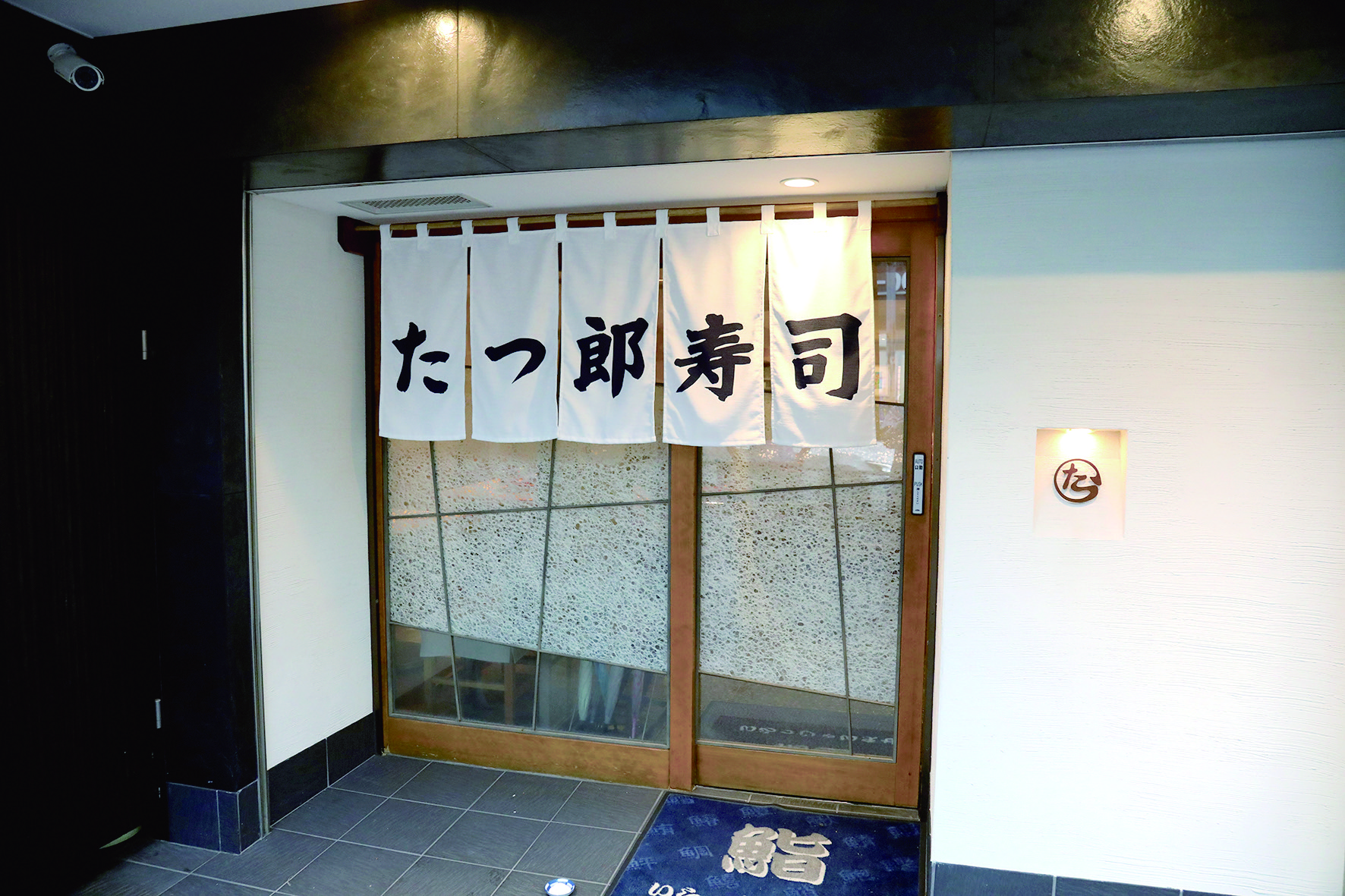 "Lately, at the high-end shops in Ginza and Roppongi, it's all fixed courses. No matter who the customers are, they get served the same sushi in the same order. Repeating the same thing over and over? I think that has to be a bore."
Tatsuro Shibuya has a 30-year career as a sushi chef. His shop is about a 40-minute drive from central Tokyo in a residential community. His restaurant, Tatsuro Sushi, charges about $100 per customer, but he rarely serves fixed courses; customers are encouraged to order what they want in true okonomi style.
If a customer loves shiromi, he or she will get more of that type of fish. For those who like to linger over a flask of sake, he'll serve nibbles like sashimi. There is a $35 fixed course on the menu, but almost no one orders it.
"My customers are all familiar to me. There are a lot who have been coming here 10, 20 years," Shibuya says. "I work hard to please them by making my menu as high quality as possible and trying new challenges."
Shibuya is especially proud of his saltwater uni. Most of the sea urchin in circulation use preservatives or coagulants to keep their form. But his uni keeps its form without any additives because he stores it in saltwater that is the same temperature as the ocean water. It tastes like uni that's just been fished out of the water. A few high-end sushi bars have started serving saltwater uni, but Shibuya became interested in it more than 10 years ago. He went to several places where uni is gathered and developed his own supply route.
"When I first tried saltwater uni, I was blown away by the taste," he recalls. "Ever since then, I wanted to be known as the shop with the best uni in Japan."
People (even a few celebrities) come from afar to try the uni at Tatsuro Sushi.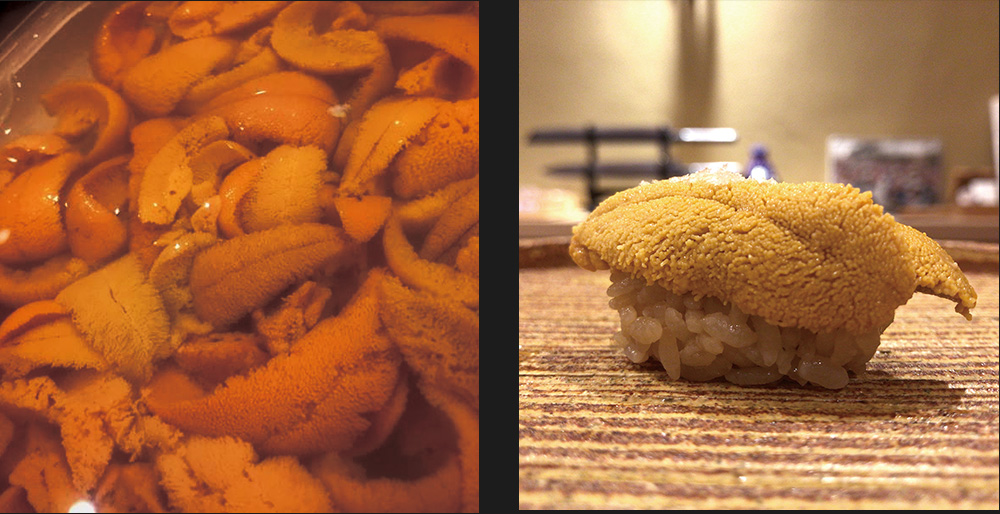 They also appreciate that he doesn't use farm fish, that his wasabi is sourced directly and his vegetables are cultivated organically.
Compare the fare at Tatsuro Sushi to a high-end Tokyo restaurant and the residential sushi shop either holds its own or is superior. And the price is about half as much. Unsurprisingly, Shibuya's shop is often packed.
"Customers come in in different groups; some are regulars, others are not. Each has his or her motivation for coming. And each is in a different mood. I don't want to serve a course menu to everyone," Shibuya explains. "That's when I want to make something happen. That's the attractive part of a local sushi bar's role."
If you love sushi, there's no reason to keep dropping $200 at the high-end places. Find a reasonable, delicious neighborhood shop. A good restaurant will aim to please. That's the core of Japan's sushi culture.
Location & Contact Information
Tatsuro Sushi
1F Fuji Bldg., 11-7 Yukigayaotsuka-machi, Ota-Ku, Tokyo, Japan
+81- (0)3-3729 -9967