Kitchen knives play an important role in Japanese cuisine, helping the cook create tasty and aesthetically pleasing dishes. Cut a piece of sashimi with a dull knife, for example, and you're apt to lose a lot of the fish's inherent flavor. That's why chefs and housewives have kept their kitchen knives razor sharp for centuries.
During the Edo Period
(1603
– 1868), the heyday of the Japanese sword industry, Hirosaki in Aomori Prefecture was home to more than a hundred blacksmiths. Today, that tradition lives on in Nigara Forging Co., a company with 350 years of tradition in blacksmithing. Nigara is the purveyor
of swords to The Grand Shrine of Ise and Meiji Shrine, considered to be in the highest class of shrines in Japan.
Their kitchen knives are extremely popular with top chefs from all over the world. The hard steel
on the base of the blade is combined with a softer material called ferrite. They are manually hammered together over extremely high heat. Knives forged through this method are said to be able to slice through food without even applying pressure – they just slice through on the momentum of their own weight!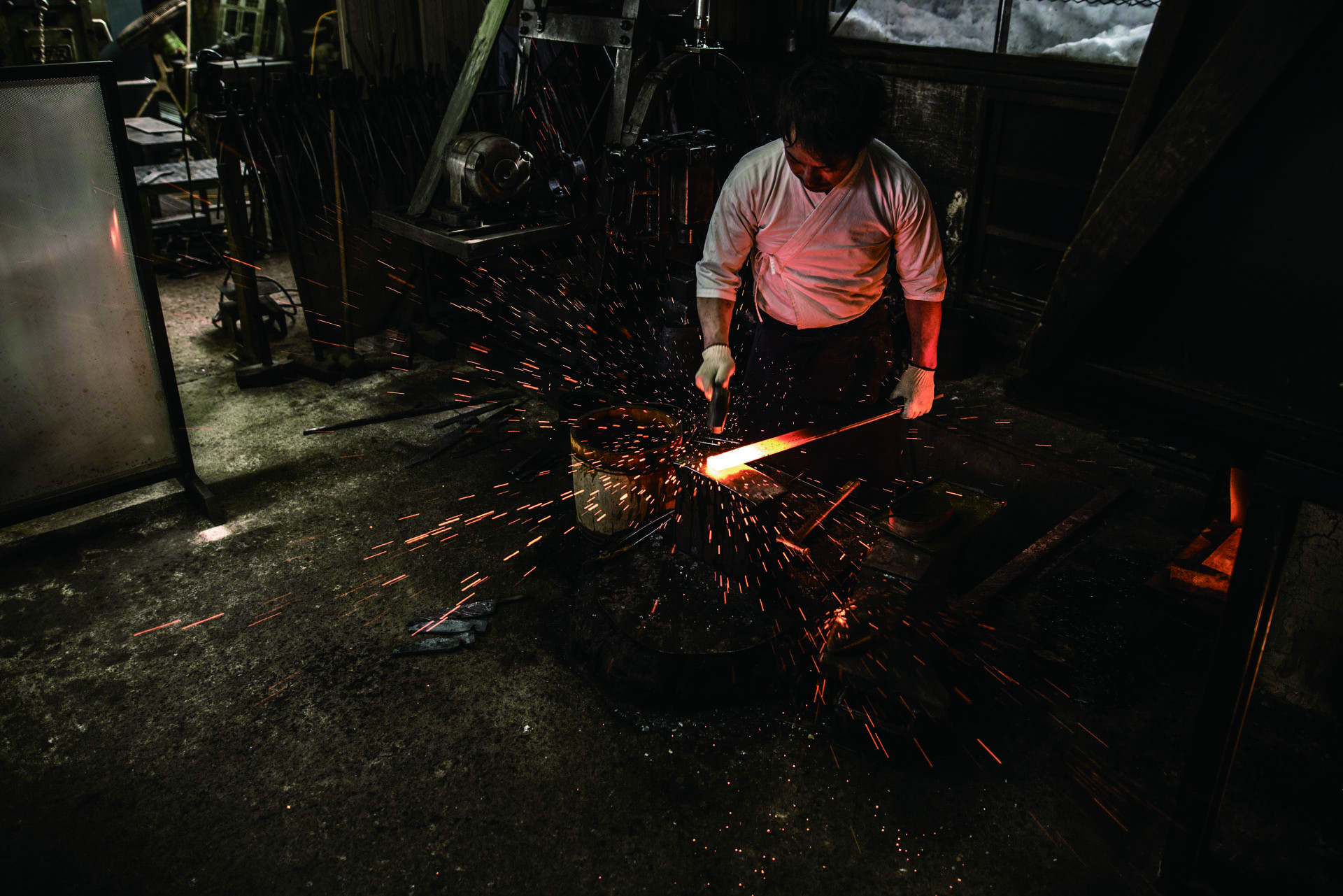 Location & Contact Information
Nigara Forging
4-1 Kinzoku-cho Hirosaki-shi, Aomori, 036-8245, Japan