GINZA KIMONO WAS BORN in the heart of Tokyo's Ginza district. The Chitani family founded the company in 1868. Their kimonos are works of art that are sought a er by many.
There is probably nothing more iconic Japanese than a kimono, but the reality today is that fewer and fewer people are wearing kimonos. In part, that's because they are difficult to put on and wear. Mie Chitani, a kimono designer, wanted to find a way to democratize the kimono without losing the exquisite quality and the time-honored traditions the clothing is known for. The result is her Ginza Kimono, a line of easy-to-wear kimonos that are as simple to put on as a bathrobe but as stunning as a traditional kimono. She hopes this new take on the kimono will allow people to accessorize, experiment, and have fun with the kimono.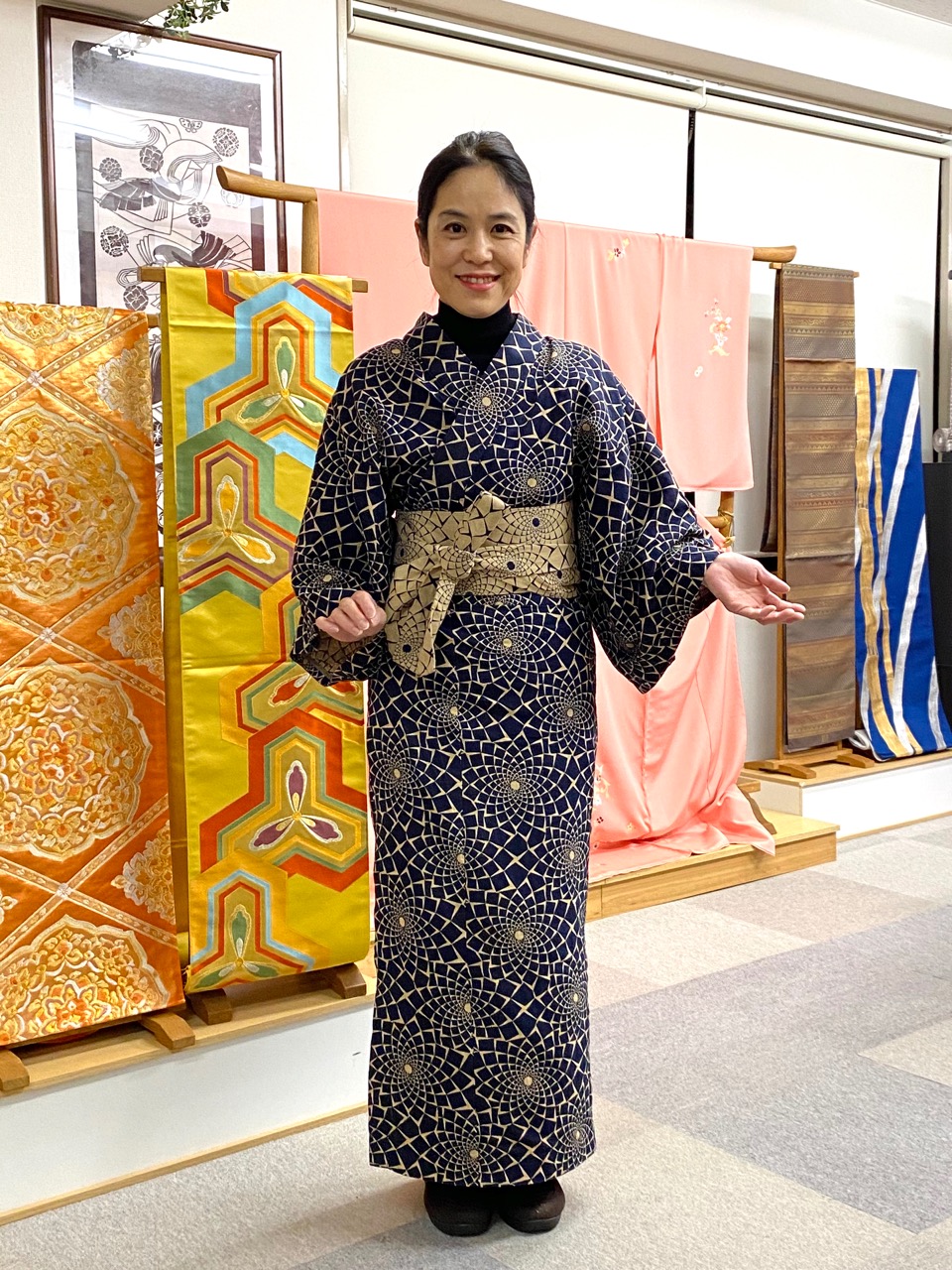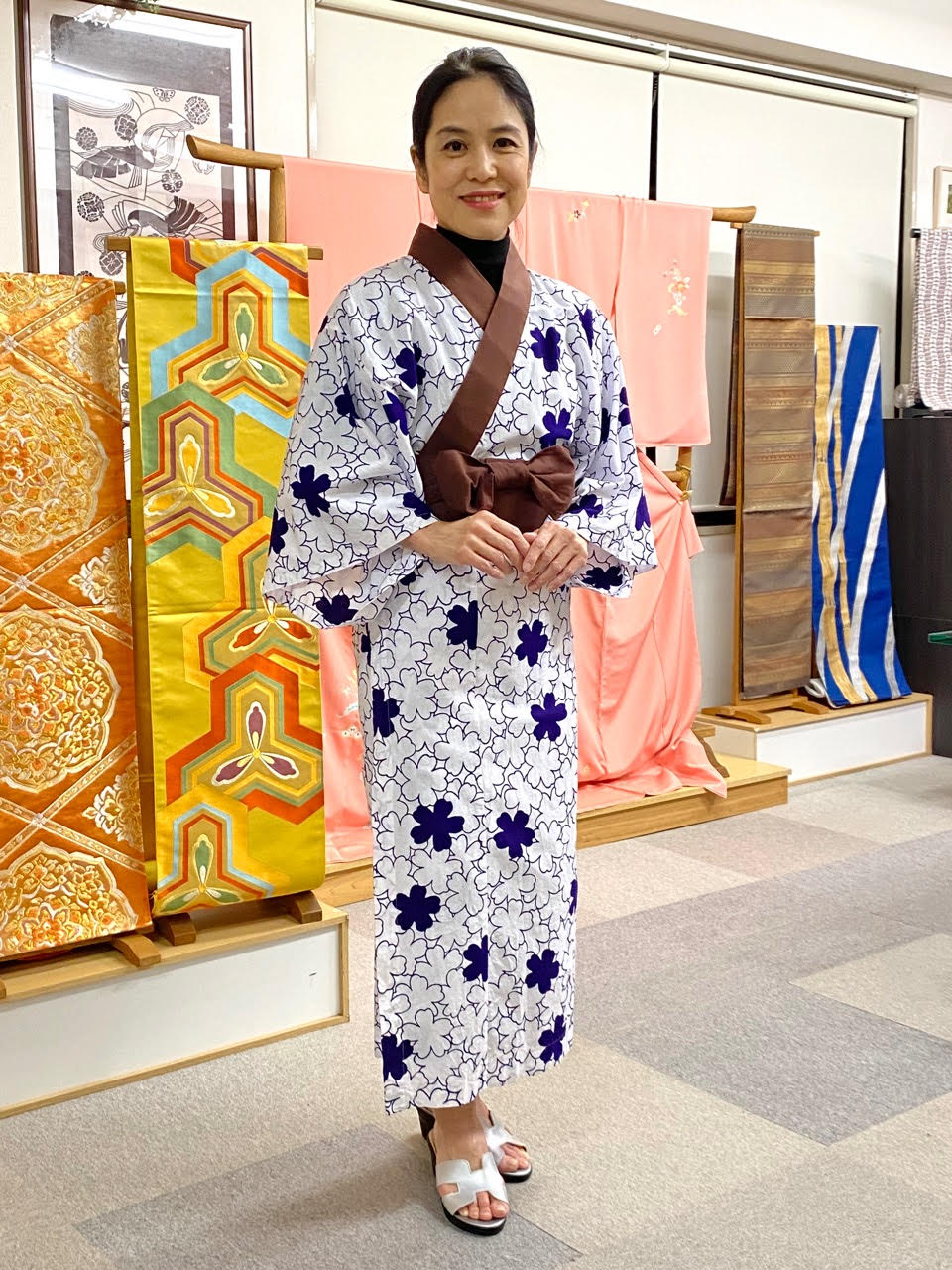 "A traditional kimono takes a month and a half to make a er it is ordered," she says, "but foreign guests to Japan want to buy something right there." Now, with the Ginza Kimono, they'll be able to pick one o the rack and take it home.
"It takes only three minutes to wear," Chitani says. "Just wrap yourself in the Ginza Kimono and tie with the attached bands. e bands can be worn as an obi, in a ribbon knot, a tight knot, or any style knot you want."
The Ginza Kimono uses the classic patterns found on traditional kimonos. Plus, you get all the bene ts of the traditional clothing, Chitani says. "We use natural materials, so it's kind to your skin. e kimono is also sustainable. We emphasize those points. But this version is casual and easygoing, not the stiff, formal kimono people think of."
Ginza Kimono offers three different kinds of kimono: ones made of silk, cotton, and material used for the light cotton yukata. But the yukata are not the cheap versions you find in souvenir shops. They are handwoven in the traditional way by craftspeople. Handmade yukata are very hard to find, even in Japan. " These are handcrafted and hand-dyed by master craftspeople," Chitani says. "Our yukata is distinctive in its delicate depiction of designs." You won't find this sort of yukata anywhere else.
There is deep meaning in the patterns and motifs used on a kimono. Chitani preserves that history and tradition while bringing the kimono into the casual fashion world.
For more details, check out the Ginza Kimono Instagram account @ginza_kimono.
Phone: +81.3.6228.5875