The perfect way to start your morning in Kyoto? A specially blended cup of java and a hotel-quality breakfast (1,440 yen, or about $13) at Inoda Coffee. The breakfast includes scrambled eggs, ham, salad, juice, a croissant and, of course, coffee. An equivalent breakfast at a local hotel would cost twice the price.
The café offers several kinds of original artisanal blends including its signature Arabian Pearl. The coffee can be a bit pricey (580 yen) but it's worth it if you are a coffee lover. Each cup is served Nel Drip style and includes milk and sugar.
Inoda also serves light food and dessert. Pasta dishes served on small plates with dome-shaped lids are popular among the regulars. When we ordered one, at first we thought it was going to be too small, but it turned out to be very filling. If you have a sweet tooth, try the Jumbo Cream Puff.   It was so big it took four of us to finish one!
The café has been a popular place for locals for nearly 80 years. Founder Shichiro Inoda was in the wholesale imported-food business in Kyoto since 1940. After being away from home during World War II, he returned to Kyoto and came across a number of bags filled with excellent-quality coffee beans in his warehouse. He opened a coffee shop with those beans, and that's how Inoda Coffee started. Back then, it was rare to find a cafe that served coffee made with real coffee beans. Through word of mouth, Inoda Coffee eventually became a spot that attracted successful businesspeople and cultural figures, including famous novelist Jun'ichiro Tanizaki, author of The Makioka Sisters.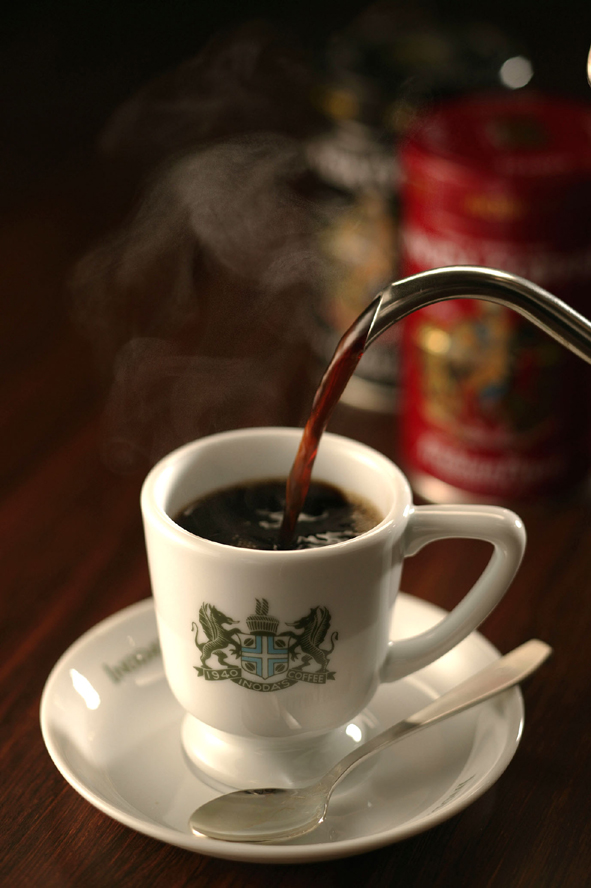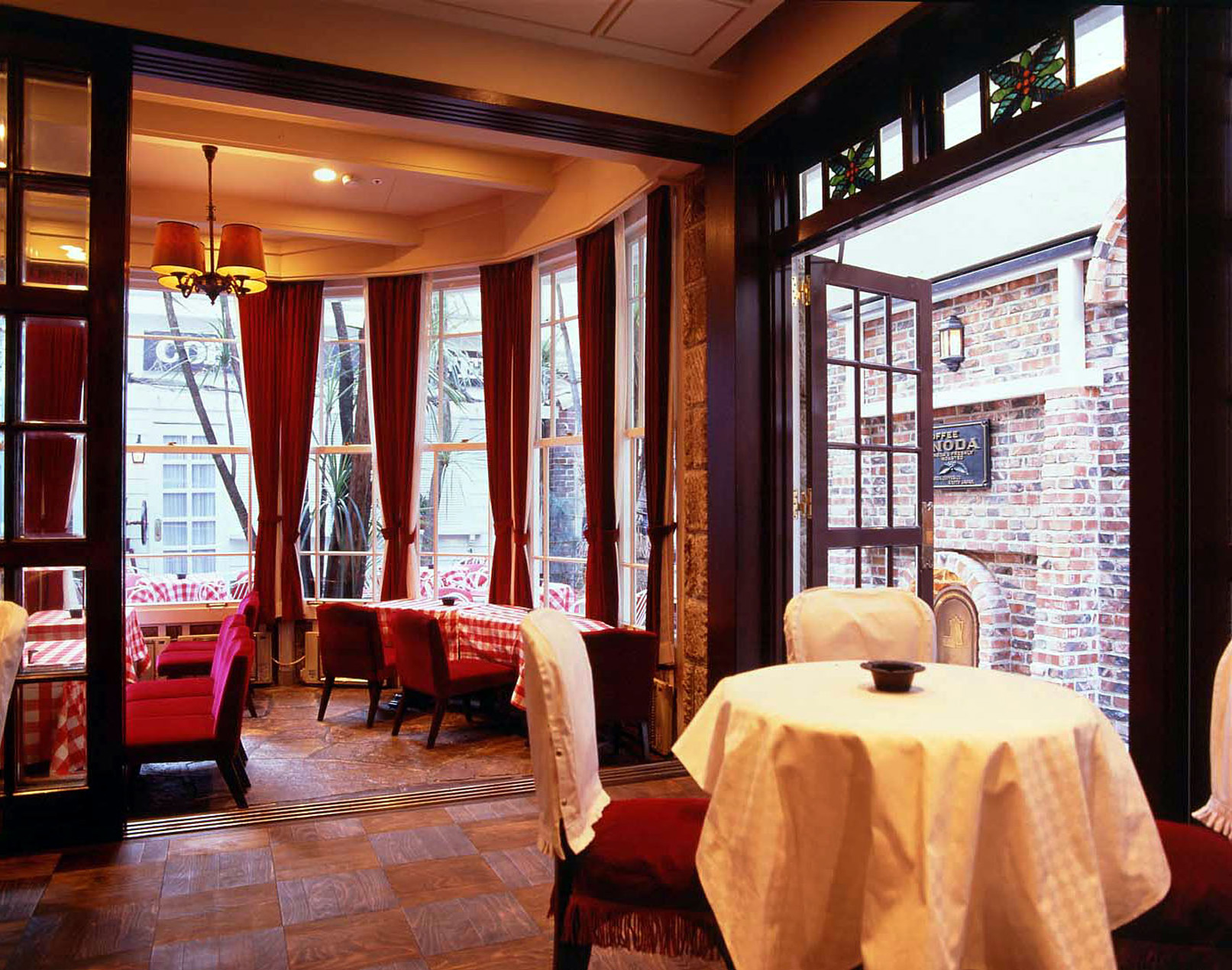 Inoda Coffee has several stores in Kyoto. We visited the main store on Sakaimachi-dori in Sanjo. The coffee shop appears to be a traditional Japanese townhouse from the outside, but inside the café is done in a modern retro style with high ceilings, large windows and a patio space outside. It looked like an ideal place to relax with friends and family on a summer day. The servers were very friendly and looked professional in formal attire, including bowtie. (Don't worry there is no dress code for the customers!)
The café has a merchandise section up front where you can buy its signature blend coffee beans and original coffee cups. Now you can recreate morning in Kyoto at home.
Location & Contact Information