The New Wave of Japanese Cuisine
Japan has seen a marked uptick in specialty restaurants recently. It seems the Japanese diner has grown tired of all-purpose food courts that serve everything from sushi to spaghetti, fried rice to French fries. Instead, they are flocking to specialty restaurants with very limited menus.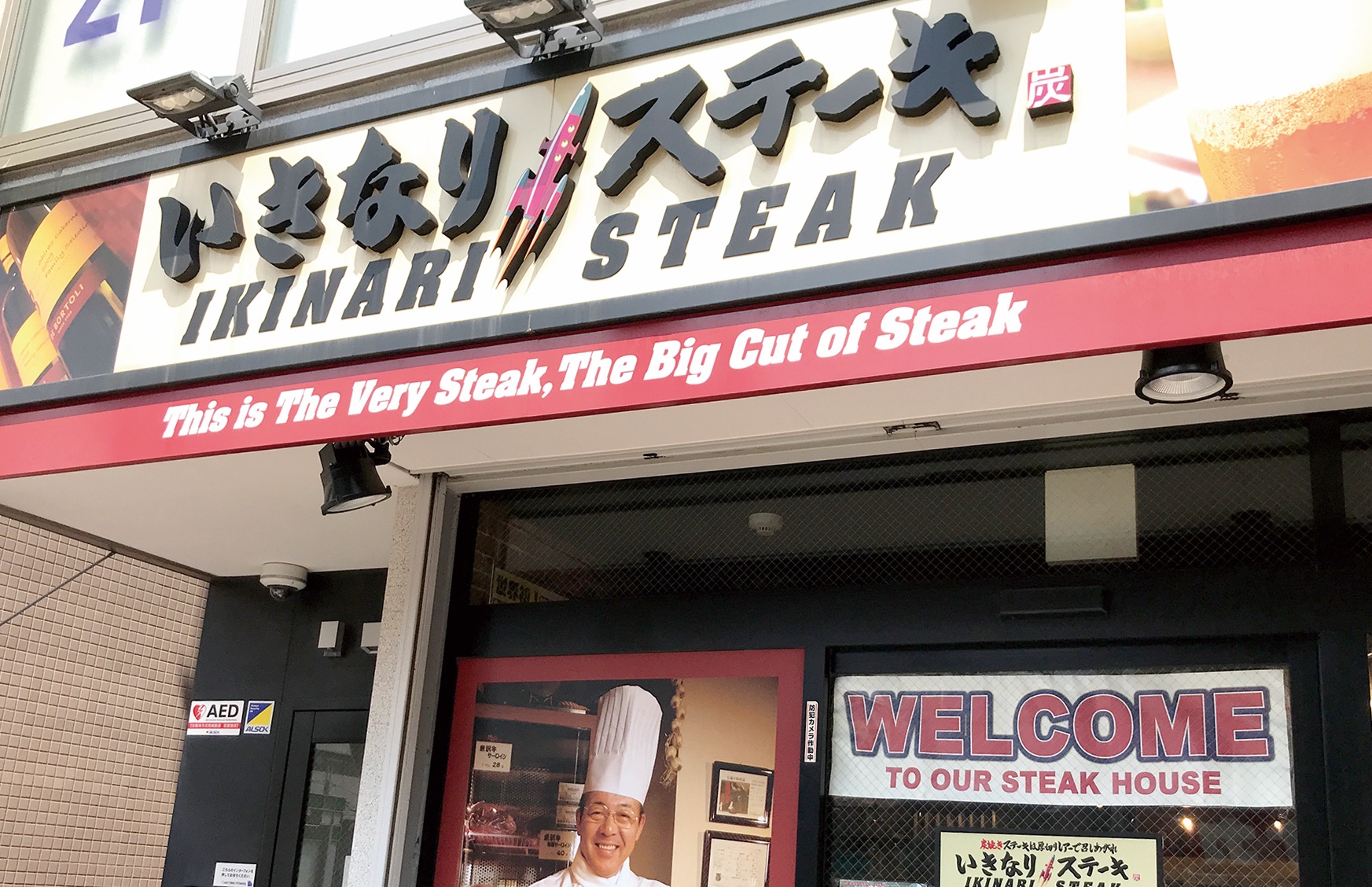 The boom was triggered by Ikinari Steak, a restaurant that serves only steaks. You order your steaks in hundreds of grams (100 grams is about a quarter pound). Ikinari has no chairs. People dine at standing counters. The first restaurant opened in 2013 and rode the low-carb diet craze to success. The restaurant quickly expanded nationwide. Today, there are more than 330 Ikinari Steak restaurants in the country reporting annual sales of more than 38 billion yen (about $350 million). The company now trades on the Tokyo Stock Exchange, but sales have stagnated recently.
Specialty restaurants have long existed in Japan. Just think of ramen or soba shops, or eel restaurants. But Ikinari's tremendous success has triggered a round of new specialty restaurants hoping to find their niche. Some of these new restaurants attempt to add a new twist to washoku dining. These restaurants are focused on traditional Japanese dishes made anew through a global perspective. Let's take a look at some of these exciting new restaurants that are attracting both foreigners and Japanese alike.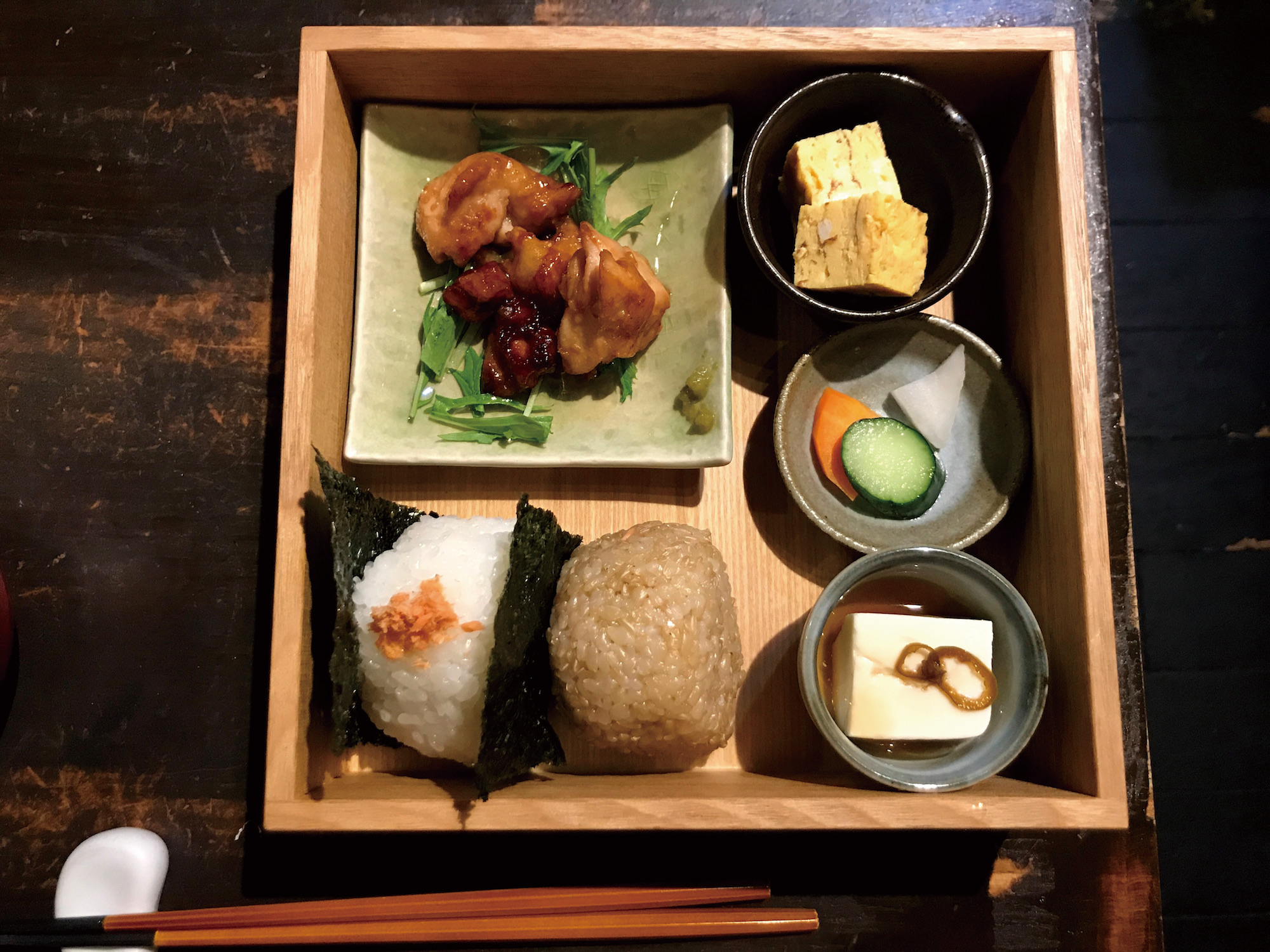 Risaku, Sendagi, Tokyo
The specialty at Risaku is onigiri. Traditional onigiri are fist-sized rice balls often containing either salted plum, salmon, or kombu (kelp) simmered in sweetened soy sauce. The rice ball is wrapped with a sheet of nori seaweed. The onigiri is Japan's soul food. It's a treat often made at home and connected to childhood.
Today, onigiri can be bought at convenient stores or bento shops in Japan. But at Risaku, the onigiri are extra special. First, the restaurant's rice is directly purchased from a rice-growing expert in Gunma Prefecture to ensure the highest quality. The rice is cooked in a large cast-iron pot. Chef Shigeaki carefully chooses the seasonings and prepares all the other ingredients himself.
The menu at Risaku features more than 30 different ingredients and more than 10 different types of onigiri featuring seasonal ingredients. Among the many choices is one that stands out as a unique blend of East and West. When Origami visited recently, we tried the De Niro, an onigiri made with salmon grilled in butter and herbs and flavored with balsamic vinegar. We think Robert would approve!
Chef Shigeaki likes using non-Japanese ingredients in his onigiri. He couples them with premium rice and nori for a new kind of soul food more suited to citizens of the world. His inspiration comes in part because of his long career cooking French cuisine. His creations are popular with both Japanese and foreign diners.
Location & Contact Information
Onigiri Cafe Risaku, Sendagi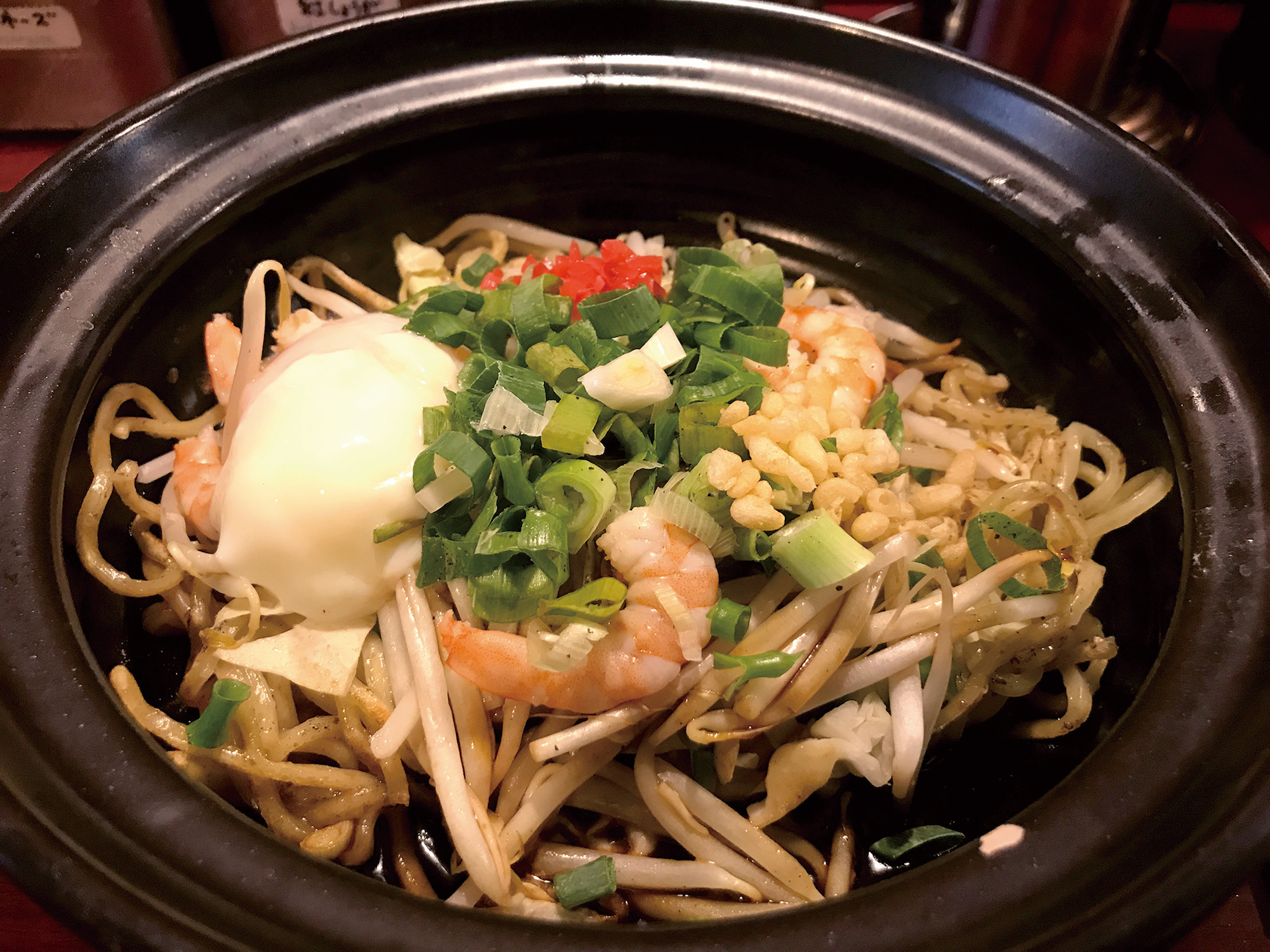 Ryo, Hamamatsu-cho, Tokyo
Sauce yakisoba is a dish associated with men in Japan, but trust us, this dish will appear to all genders. The dish features Chinese-style noodles stir fried with meat, prawns, and vegetables and seasoned with a sauce. It's the sauce that turns the Chinese stir fry into a Japanese dish.
The Japanese sauce has its origins in England's Worcestershire sauce, which features malt vinegar, a puree of vegetables and fruits, salt, sugar, and seasonings all mixed together. The Japanese added a dash of soy sauce and some fish extract. Then they tossed in some apricot and prune for a slightly sweet finish and to make the sauce thicker. Voila, the perfect sauce for yakisoba was born.
Supermarkets in Japan feature about 10 different types of this sauce. Doro sauce is very thick; chuno sauce has a medium consistency; tonkatsu sauce pairs nicely with deep-fried pork cutlets; and okonomiyaki sauce is another delicious option.
Sauce yakisoba has been a favorite of hungry boys in Japan for the past 40 years, so today, it is considered a nostalgic dish. That may be one reason there are several sauce yakisoba specialty restaurants springing up around Tokyo recently. Ryo, located in a Tokyo business district, is very popular with men in their 30s, 40s, and 50s. The restaurant uses thick whole-wheat noodles that are cooked al dente to a chewy consistency. The specially made sauce is slightly sweet.
Choose meat or seafood for your protein or opt for the vegetarian version. The dish comes with a variety of toppings to choose from. Add whatever you like and enjoy!
Location & Contact Information
Yakisoba Ryo
2-2-9

Sato Bldg. 3F

, 

Hamamatsucho, Minato-ku,

Tokyo