Back in 1984 when Casio Databank made its debut, most watches were analog. Casio made a splash with its multifunctional digital watch, which had an alarm clock, stored up to 10 phone numbers, had a keypad, and had a unique, futuristic look. Casio Databank soon became a megaseller.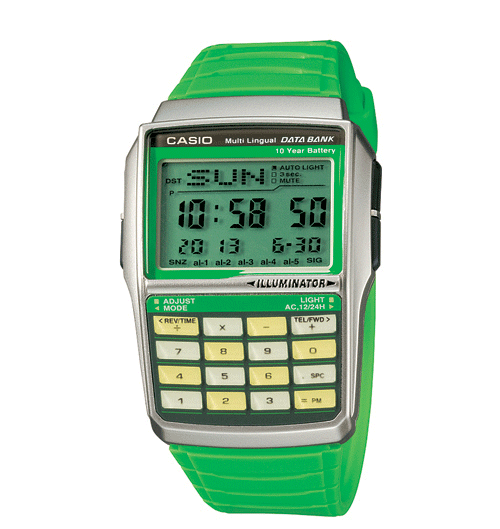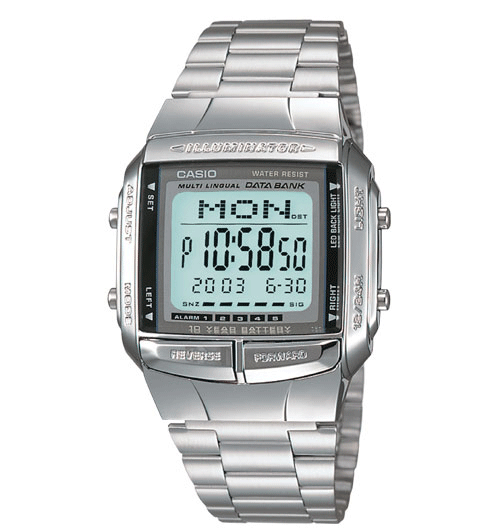 But PCs and cellphones caught up with and surpassed the pioneer wristwatch, and it seemed like Casio's futuristic watch was destined for the 1980s nostalgia bin. Today, the latest Databank watches are cutting edge. There's an email function, a phone book, a scheduling function, a URL memo function, a calculator, a train scheduler, a camera, a voice recorder, and optical communication technology.
The only thing holding Databank back? Despite all those functions, it still doesn't connect to the Internet like other smart watches.