From Japan's foremost gourmet food blogger, fallindebuhasshi's blog post, introducing a great place for kaisendon, also known as chirashi or barachirashi.
Ginza Sushimasa
Located near the Miharabashi crossing in Higashi Ginza, Sushimasa is very accommodating for a sushi restaurant in Ginza. It has semi-private rooms for a relaxed dining experience and is affordable.
The toppings, which are thoughtfully sliced in small pieces, mix together well to create a pleasurable texture.
Anchored by the popping texture of salmon roe, the chirashi also combines the crispy textures of ginger and cucumber with the seafood to create a harmonious whole. The vinegared rice made from red vinegar tastes fresh, and, not to be outdone, the rice has a vibrancy that makes it stand out on its own. Indeed, this is a high-quality chirashi offering. The toppings are sliced into small uniform pieces and a pleasure to chew.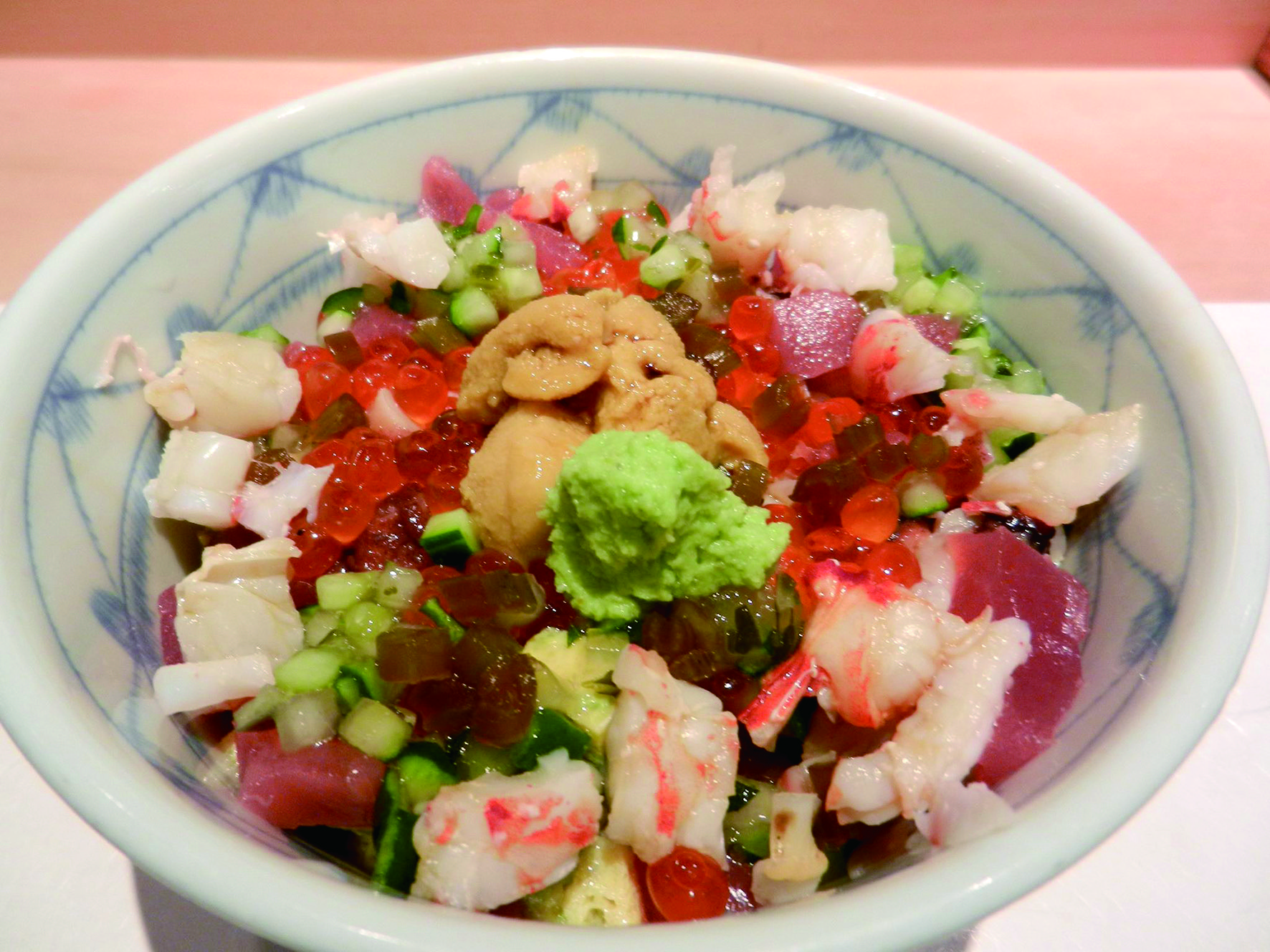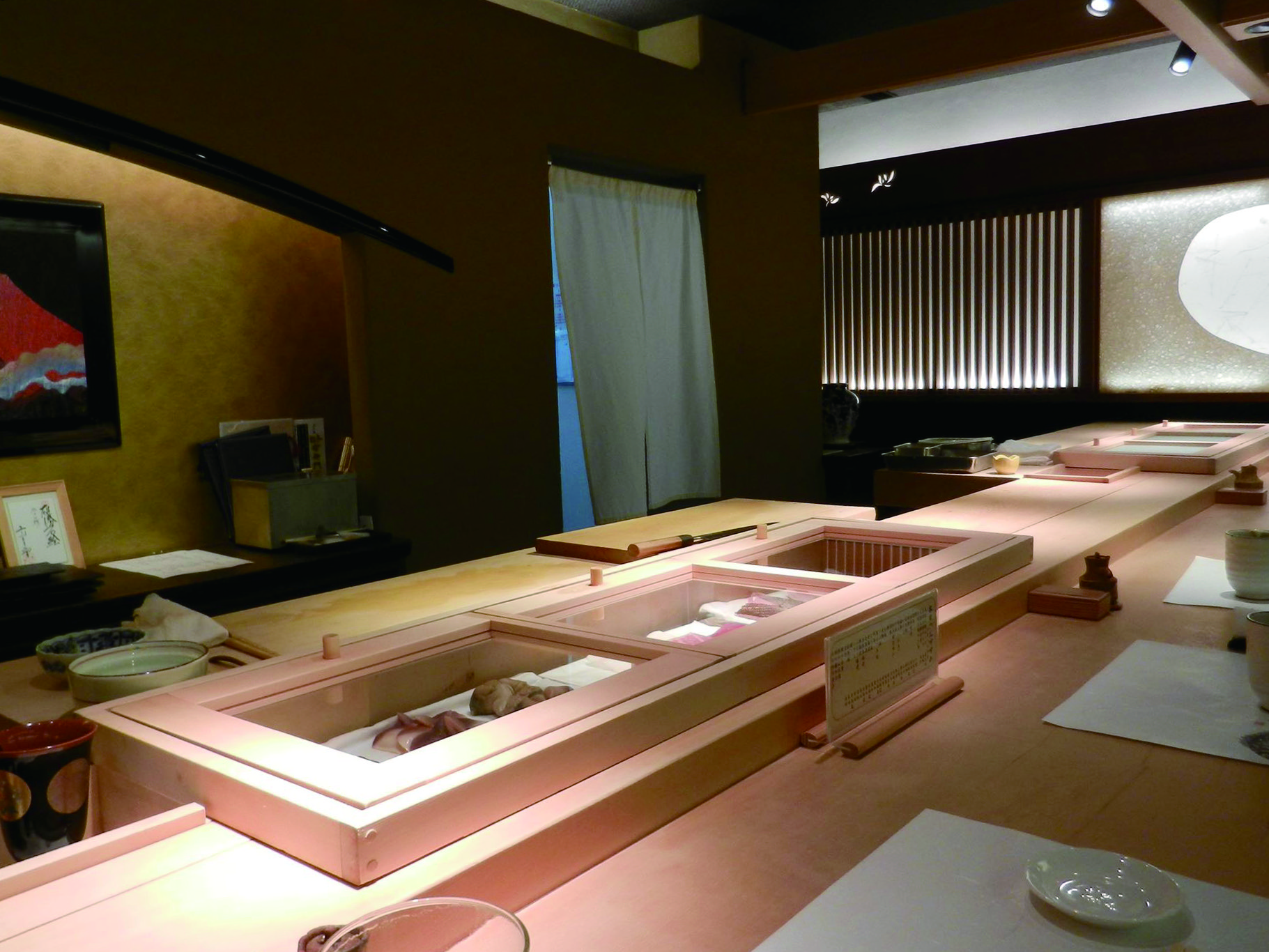 Location & Contact Information
Edo Fuji
The donburi at Edofuji in Ochanomizu (walking distance also from Suehirocho) is where all the seafood all-stars converge into small uniform pieces and a pleasure to chew.
Yes, the regular kaisendon (¥1000) is good too, but the jo (deluxe) at ¥1500 is packed with all the seafood superstars! In addition to red snapper, amberjack, tuna, salmon, skipjack tuna, prawn, scallops, mackerel, raw young sardines, and salmon roe, eel is also in the mix. Truly a spectacular offering.
Being a sushi restaurant, Edofuji leaves no room for doubt in terms of food quality. Each ingredient is fresh (with no hint of fishiness whatsoever), offering its unique taste to the mix. The perfectly fatty amberjack and the soy sauce-marinated salmon roe are heavenly matches with the vinegar rice, and the popping texture of the tobiko (flying roe) punctuating the melt-in-the-mouth sensation of the negitoro. None of the ingredients overlap or compete against each other, making for a bowl that's delicious down to the last bite.
There will be a long line during lunch, but wait until a slightly later time to get a seat almost right away. The kaisendon at this down-to-earth, soulful establishment made my heart and stomach do a happy dance.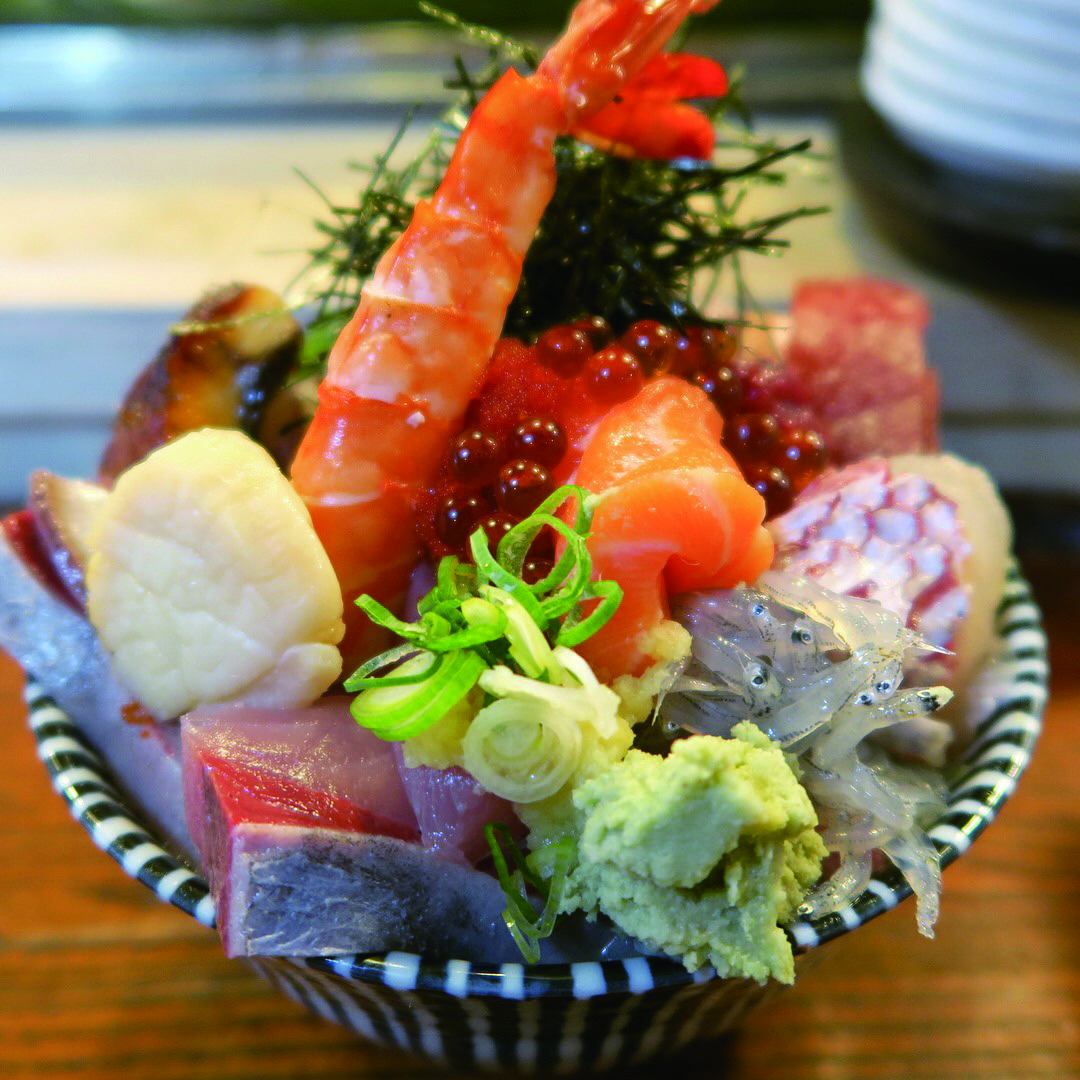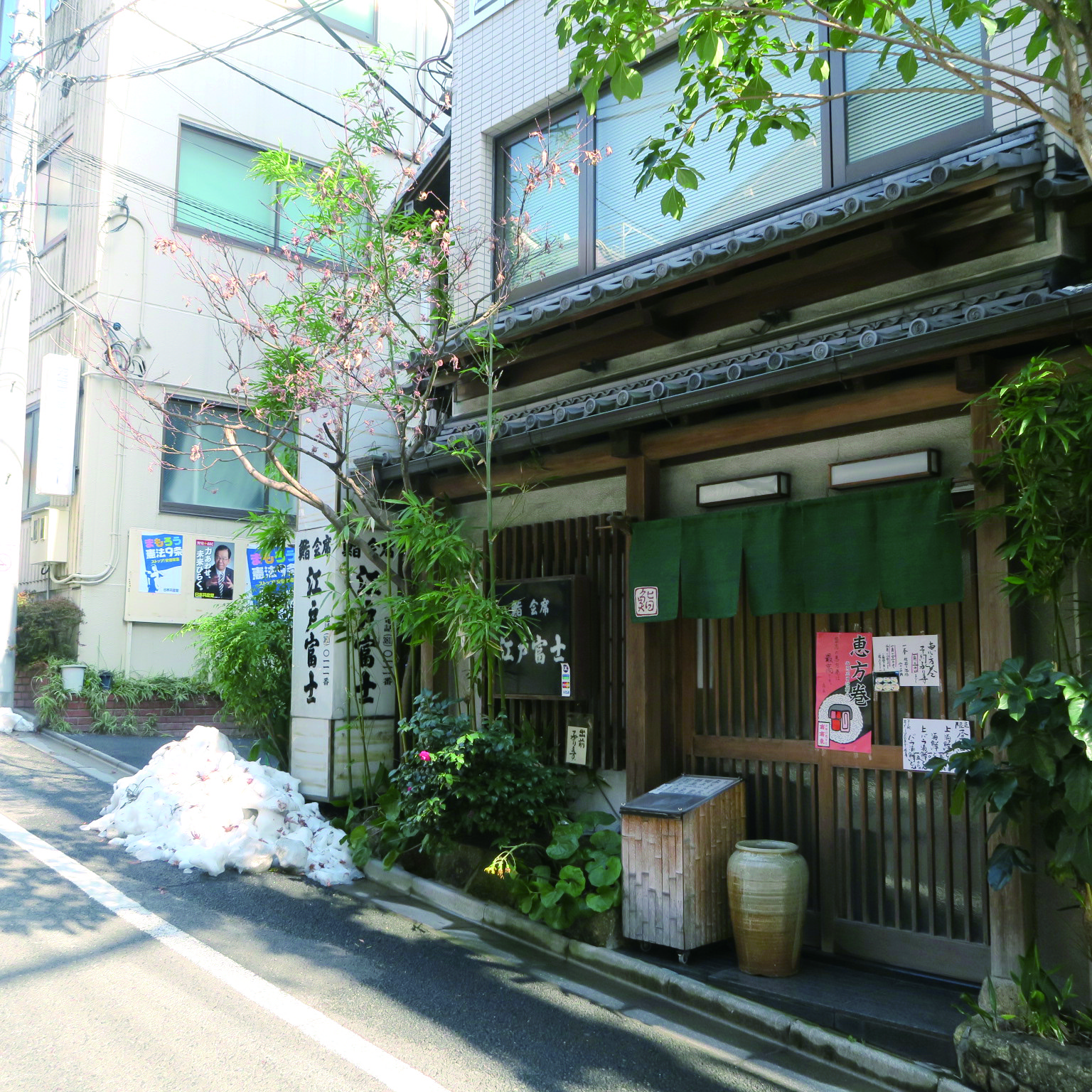 Location & Contact Information
Edo Fuji
Phone: +81-3-3811-0011