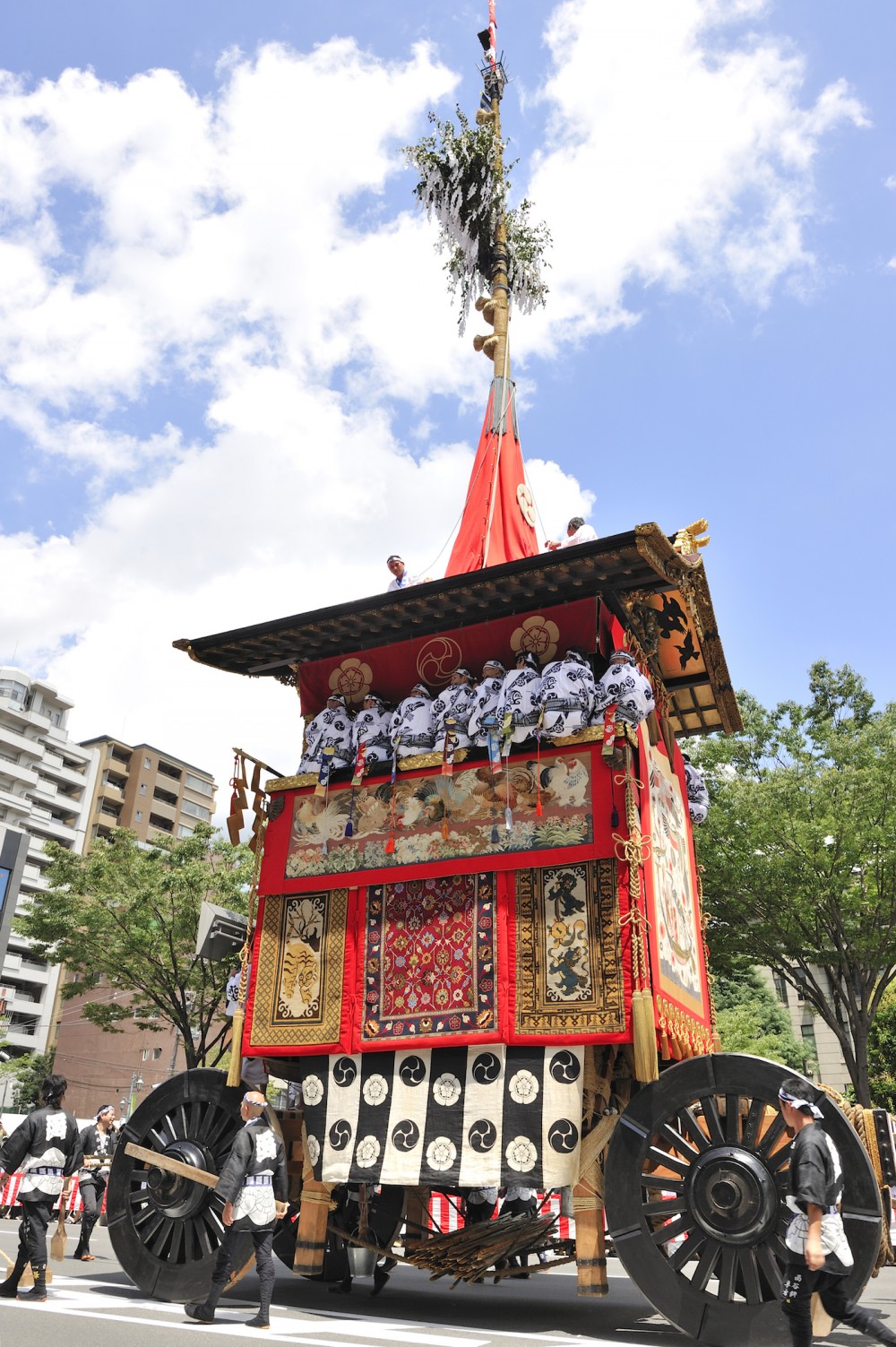 Gion Matsuri is an annual festival of the Yasaka Shrine located in Higashiyama, Kyoto. It's one of the three biggest festivals in Japan and has an 1,100-year history. July is the most vibrant and festive month for Kyoto. The month-long celebration is a rarity in Japan, and every year, hundreds of thousands of tourists make the trek to Kyoto to take part in some aspect of the Gion celebration.
The highlight of the festival is the Yamaboko (sometimes pronounced Yamahoko) Junko. Thirty-three Yamahoko floats parade during the Sakimatsuri (July 17th) and Atomatsuri (July24th). The floats are huge, weighing up to 12 tons, and are pulled on wooden wheels. The musicians riding on the floats chant and sing as they whirl through the streets. The floats are sort of"moving museums" with their decorations of several-hundred-year-old treasures from all over the world. Yamaboko events of Gion Festival are recognized as Unesco cultural heritage events.
Things to do
1. Enjoy the Gion night festival during the Yoiyama
At the floats' standby positions(Kaisho),the paper lanterns are lit up at night, amplifying the festive atmosphere as the Gion-bayashi chanting begins. Yoiyama is the pre-party of the Yamaboko parade, held from July 14th through the 16th(Sakimatsuri Yoiyama) and from July 18th through the 21st(Atomatsuri Yoiyama).
2. Konchiki-chin—festive chants ring out in the streets
The parade of the Yamaboko floats is the highlight of the festival. It originated as a ceremonial act to calm bad omens that were thought to bring plagues. As the festival became larger, each district began competing with their unique floats, giving birth to the beautiful and elaborate Yamabokos. Don't miss the climactic Tsuji-mawashi, when the Yamaboko are spun 90° at intersections!
3. The vigorous mikoshi march of Shinko-sai
In contrast to the fancy Yamaboko parade, the rough and rowdy Shinko-sai Mikoshi Togyo, also known as Abare Mikoshi (meaning"out-of-controlportable shrines") is held in the evening. Men vigorously carry the wild mikoshi in a powerful performance. They yell,"hoitto, hoitto" as they raise the mikoshi high in the air, and the crowd cheers and whips itself into a frenzy!
SCHEDULE: Held annually July 1 – 31
WHERE: Kyoto, Japan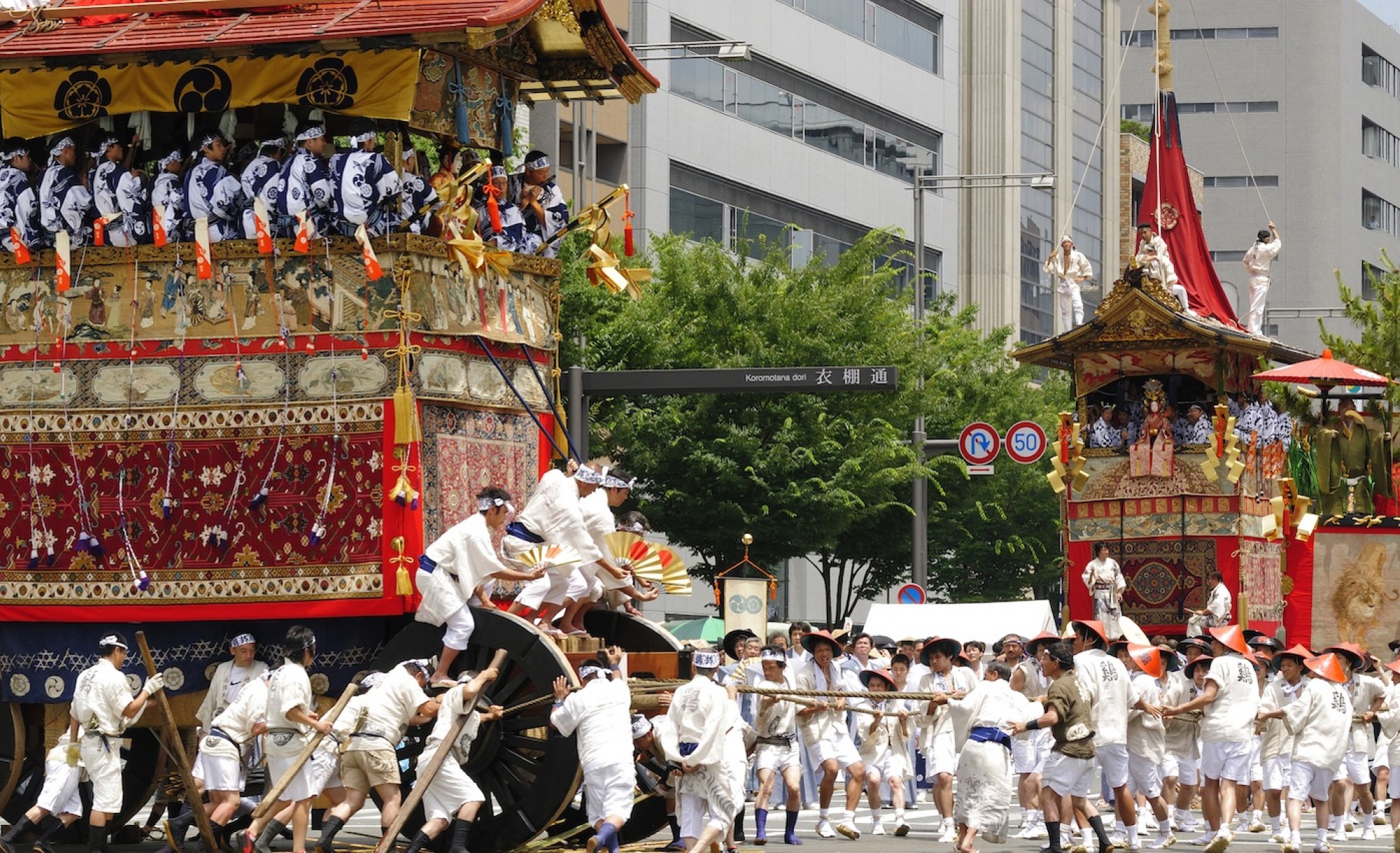 Location & Contact Information
Gion Festival
Shimohonnojimae-cho, Nakagyo Ward, Kyoto, 604-8091, Japan
http://www.gionmatsuri.or.jp/foreign/en/