Daifuku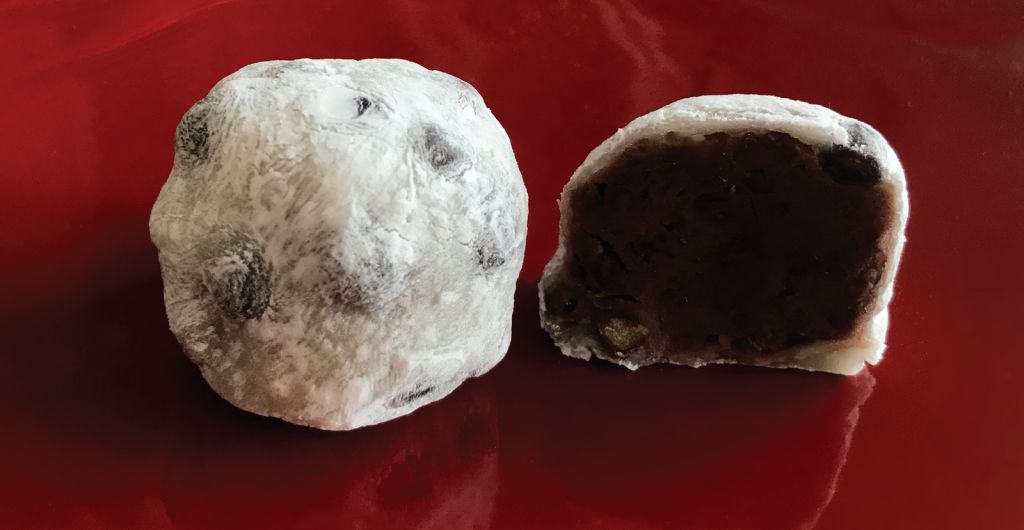 Daifuku is a traditional Japanese confectionery of sweet azuki paste covered in chewy mochi.
The Daifuku can be traced back to China, where it originated as a light meal called meat stuffing, which was meat wrapped in a skin of wheat. It travelled into Japan in the second half of the 6th century. The Zen priests were forbidden from eating meat, which was why the meal ended up with an interior of red beans boiled in salt.
In the 18th century, sugar, which was a luxury item then, became widely available. A woman named Otama who lived in Edo (present day Tokyo), began selling Daifuku with sweet azuki paste that went on to become hugely popular and spread thoughout the country. Today, 250 years after its azuki bean iteration, the Daifuku continues to thrive and is sold all over the country not just in specialty stores, but also supermarkets and convenience stores for about ¥100 (about 90 cents) a piece.
The Daifuku is a simple combination of mochi and azuki paste, but its taste can change a great deal with differences in the azuki paste's sweetness, texture and the thickness of the mochi. Its longevity can be partly attributed to its versatility. Specialty shops offer their unique take on Daifuku, some featuring more azuki paste that's less sweet with a thin layer of mochi, others offering sweeter azuki paste but in smaller portions in a thicker layer of mochi, for example. The latest in Daifuku trends combines azuki paste with cream and fresh fruits, and shows no signs of stopping. Incidentally, a South Korean confectionery called Chapsaltok looks a lot like the Daifuku but tastes quite different from it.
Matsushima-ya, Takanawa Tokyo
Matsushima-ya may appear just like a small Japanese confectionery but is an historical establishment that celebrated its centenary. The Daifuku here, which is on the smaller side in size, but packed with just a lightly sweetened azuki paste, is an elegant offering that highlights the true flavor of the beans. This is a confectionery that the previous Showa Emperor counted among his favorites. They often sell out before noon, so we recommend you place your order at least a day in advance.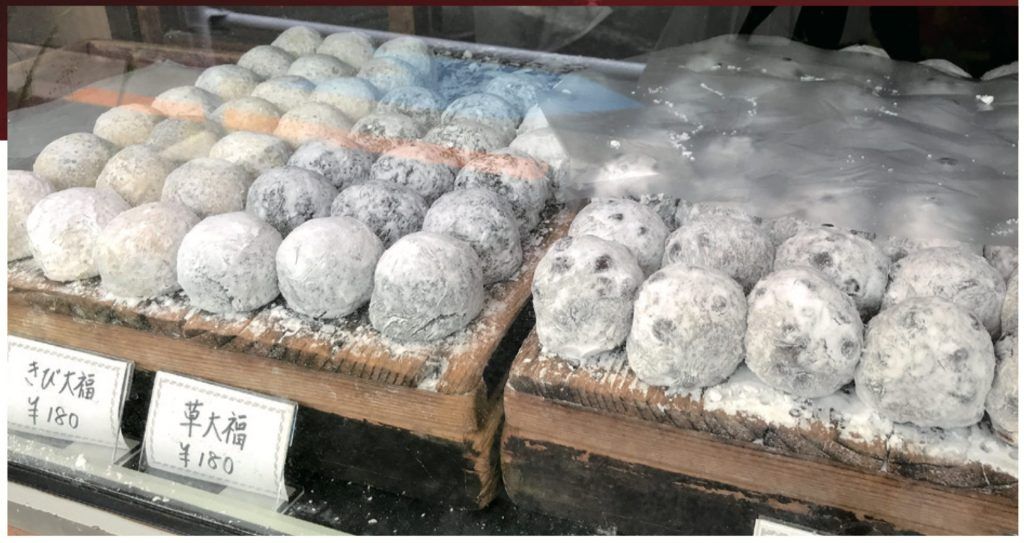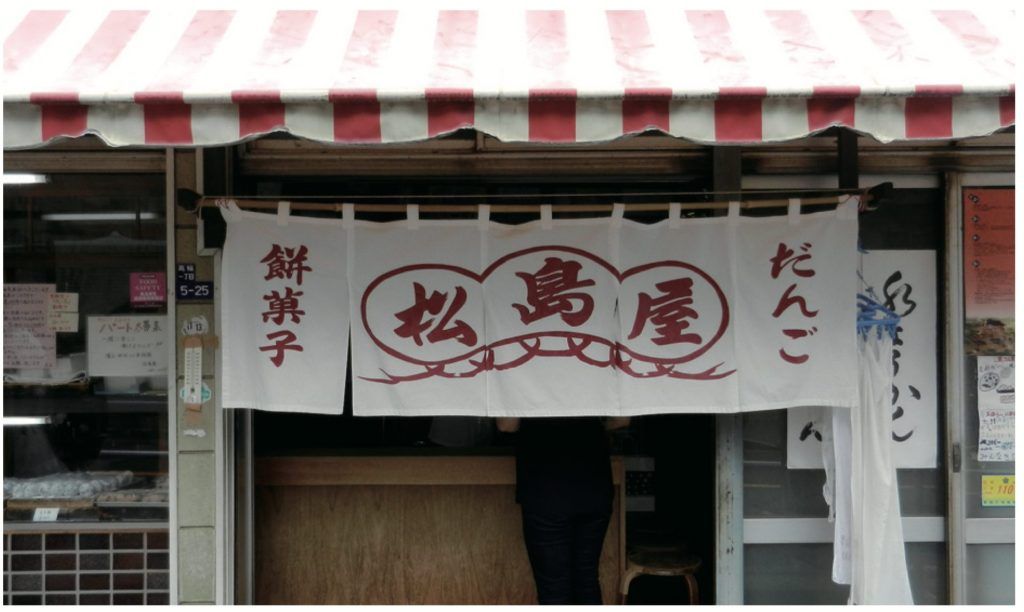 Location & Contact Information
Matsushimaya
1-5-25 Takanawa, Minato-ku, Tokyo 108-0074, Japan
+81-3-3411-0539
Mikan Daifuku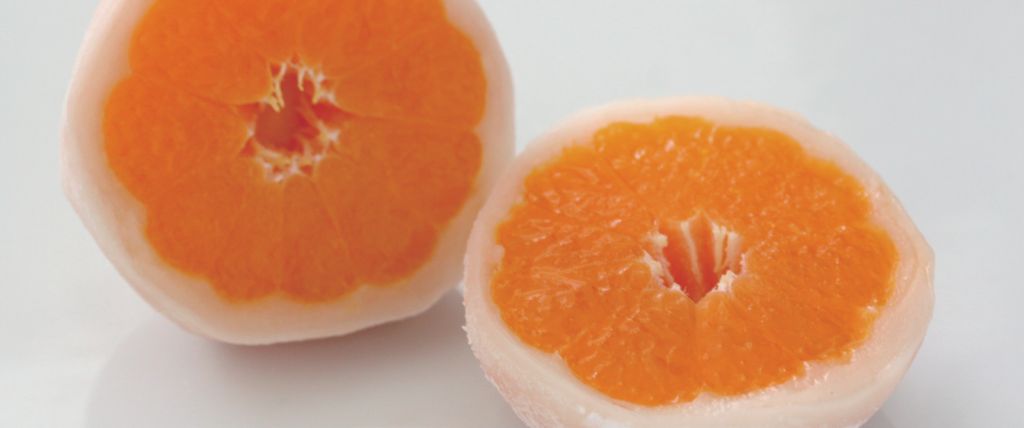 Bill Leon-Guerrero was a paramedic in Guam. He decided to come to Japan and become a Japanese confectioner. Thirty-nine years old at the time, Bill had been married for 15 years to his Japanese wife, Chie. His father-in-law was a confectioner who ran a traditional Japanese confectionery with a 60-year history. His father-in-law, however, fell ill and was left with no option but to shutter the store.
In 2002, overriding his wife objections, Bill began training in Japan as a confectioner. "I wanted to give back to my father-in-law, who always supported us through our international marriage!" Bill loved his mild mannered and generous father-in-law.
However, when training began, his kind father-in-law transformed into a strict master and teacher. The style of training to become a craftsman in Japan was a bigger culture shock to Bill than the differences in everyday life.
"When you are taught one thing in Japanese, that's it. You are not given any more details. My wife had to translate for me and I still didn't understand what I was told. When I would ask, Are we done for today? His response was, 'Done. Tomorrow.' For the first two years, I watched the ocean from the pier and cried. I wanted to return to Guam."
Bill never cared much for Japanese sweets to begin with and never felt any urge to eat them either. Even so, Bill took notes in English of everything he learned from the master and consulted with his wife daily.
After the strict training, Bill proposed a new type of confectionery: a daifuku with one small piece of tangerine orange at the center, called mikan daifuku. Visually stunning, with the tartness of the orange perfectly balanced against the sweetness of the anko, this confectionery went on to become a big hit, winning several awards.
"Anko is at the center of wagashi (Japanese confectionery). Anko made by craftsmen possesses a smooth and harmonious blend of azuki beans and sugar. The fresh sweetness melts in your mouth. I would love for foreigners to try authentic anko," said Bill, who at 54 today, has become a veteran confectioner dedicating his life to wagashi.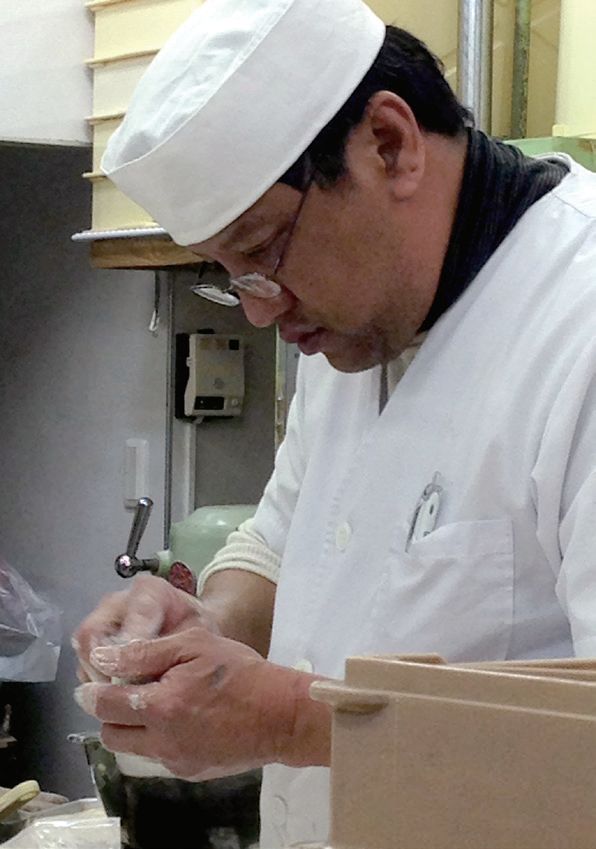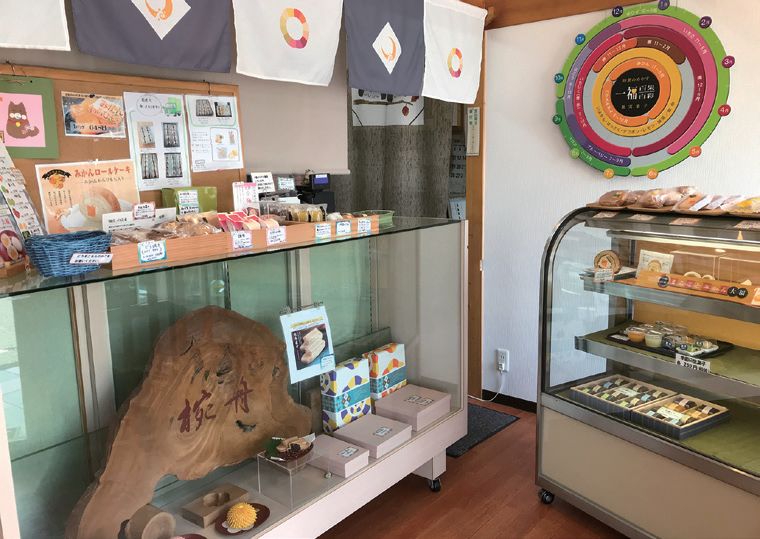 Location & Contact Information
Akafuku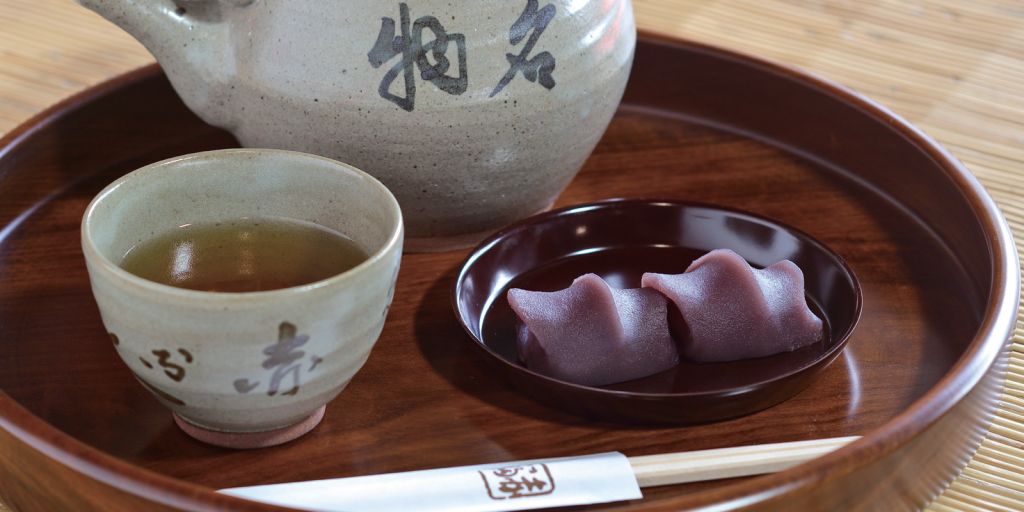 Akafuku is a great choice for anyone looking for a casual spot to enjoy authentically traditional anko, or red bean paste. They are sold in Osaka, Kyoto, Nagoya and other major train stations, airports and department stores. They are not available in Tokyo, unfortunately, because Akafuku confections are made in Kansai and are distributed only to outlets within the region to preserve quality and freshness.
Akafuku is a confectionery that specializes in small and very soft mochi topped with subtly sweet and smooth azuki bean paste. Its flavor is so discreet that those who are not big fans of azuki can enjoy this dessert.
A tea shop that was given permission to operate within the prestigious Ise Jingu shrine began selling Akafuku in 1707. Akafuku gained national prominence after the Imperial family had a taste of the confection during a pilgrimage. It is known for its beautiful form, inspired by the Isuzugawa River, the three lines of the bean paste signifying the streams of the river and the white mochi symbolizing the small pebbles at the bottom of the river.
Akafuku gives special attention to quality ingredients like rice and sugar, but creating the confections is also a work of discipline. The president himself awoke at two in the morning, bathed to purify his body, then made mochi. At 5 a.m., he and his employees prepared the azuki bean paste and sold the confections. Part of Akafuku's enduring appeal has to do with the disciplined style of preparation that befits the prestigious Ise Shrine, which is its neighbor. To this day, the tea shop opens at 5 a.m. and stays open all year round.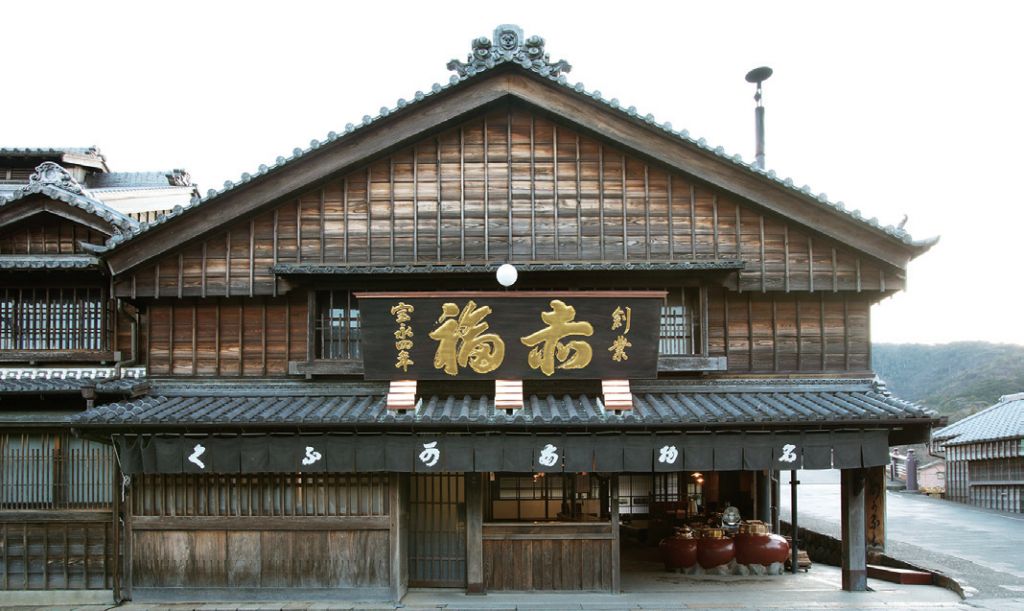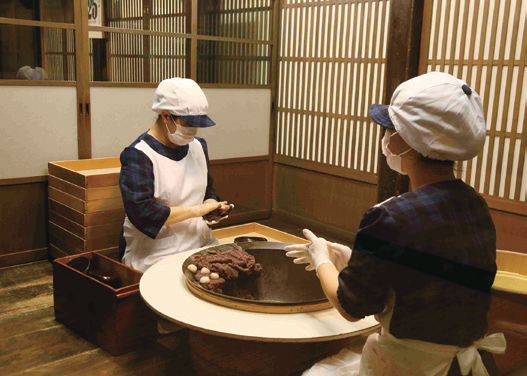 Location & Contact Information
Akafuku
26 Ujinakanokiri-cho, Ise-shi, Mie 516-0025, Japan