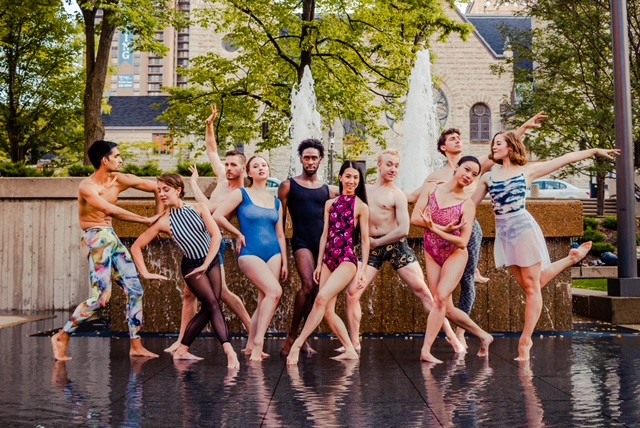 Backstage Path: The Ballet Person: Yukitard
When you see ballet dancers or their performances for the first time, you may admire the beautiful movements and pretty tutus. As a dancer, I have loved the costumes we wear during rehearsals and performances. Yuki Tokuda is a ballet dancer, teacher and choreographer, and her love for ballet led her to start her own dance wear brand "Yukitard" a few years ago.
Yuki started her brand Yukitard as her side business while she was recovering from her injury. Her brand is unique because all the leotards are hand-made by her. She has about 20 patterns, which you can choose from, being able to select.. Basically, you can ask her to create your own original leotard! I love her concept because dancers can wear a one-of-a-kind leotard… We feel special! Yuki owns some seasonal items as well. During the wintertime, you might want to get nutcracker themed leos! She has patterns for men's wear and face coverings too! Won't it be a great Christmas present for this year??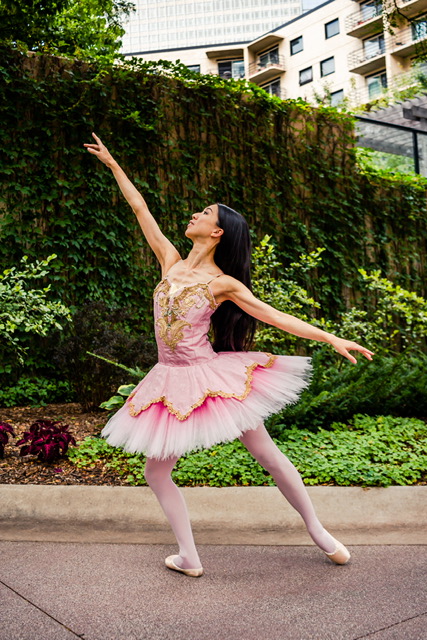 Yuki started ballet when she was 10 years old. She wanted to start ballet earlier but there were no ballet studios in her hometown (Nagahama, Shiga). She waited until a new studio was opened when Yuki was 10. Her teacher was only 18 years old!!! From the small town, the teacher provided a chance for her students to go abroad and study ballet in New York City. Of course, Yuki joined the opportunity and she realized that was what she wanted to do.
Yuki decided to move to the US in 2000. She went to the Joffrey Ballet School and Steps on Broadway to earn ballet experience to be a professional ballet dancer in the United States. After graduating from the schools, she joined a ballet company. She was a principal dancer at Continental Ballet in Minneapolis, MN.
I met Yuki when we were students at the Joffrey Ballet School in NYC and we joined the same ballet company in 2005. We even were roommates for a short time! I witnessed her passion and politeness towards ballet while spending a lot of time together as a professional dancer. She always went to studio early enough to warm up and prepare for the long day of rehearsal. When she came home, did some massages, exercise and stretches EVERY DAY!!! How strict she was! I take off my hats to her!
This humble artist does not stop at just dancing and making her side business bigger. She performs and teaches ballet at Minnesota Dance Theatre! She has been teaching and educating young dancers for about 20 years and choreographing many dance pieces. Her choreographed piece was chosen for "Choreographer's Evening" at The Walker Arts Center in Minneapolis and commissioned by Wayzata Symphony Orchestra, Woodale Church, Cerulean Fire and Japan America Society of Minnesota. She is a recipient of Minnesota State Arts Board and St. Louis Park Arts & Culture Grant.
We sometimes share how honorable and difficult it is to teach new generation of dancers. When we were younger, our teachers were super strict. If we teach the same way we were educated a longtime ago, we could lose students' interest. The strict training is necessary to be a professional dancer, but it should be fun at the same time. It is challenging to find a balance between fun and strict. Our goal is to create fun and quality classes. I am lucky that I have a good friend who is in a similar situation because we can share our opinions and help each other. We are planning to collaborate with teaching some day!
Yuki has a show coming up that is collaborating with the 10th Wave in May 2021. (Website: https://www.10thwave.org/concerts) She will perform with local dancers and local musicians with Asian music. How exciting! We only have a few chances to see performing arts in this pandemic. Why don't you take this opportunity to experience the live entertainment?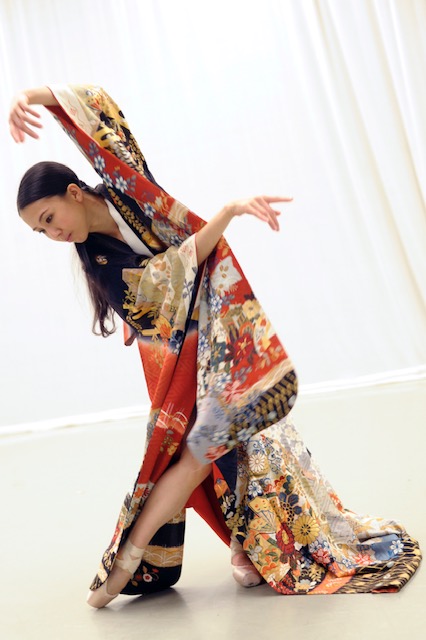 And you also can check Yukitard website to look for a happy gift for someone special!
Author profile

Mai Claypool was born in Saitama, Japan and moved to the United States to study dance in 2003. She is a professional dancer and a teacher. She has lived in New York, Florida and Illinois. She loves dancing, singing, and eating!
Latest entries