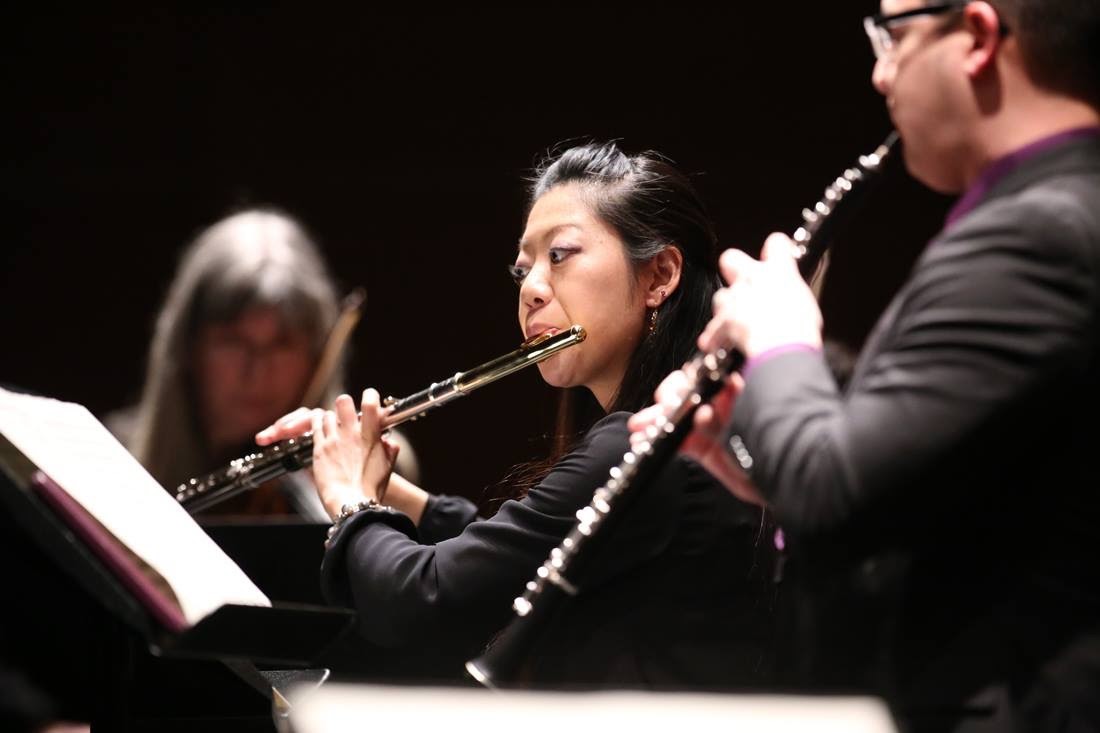 Backstage Path: A Success Story of a Flutist "Madame Butterfly"
Yukie Ota, a Japanese-born professional flutist, is currently based in Chicago as a principal flutiest at Kalamazoo Orchestra in Michigan. She has competed and played in a number of countries, setting her apart from the other flutists.
I first met Yukie in 2015 at a Japanese bar where she was working. As artists, we got along right away and could not stop talking about topics such as the artists' life in Japan and the U.S., visa issues, stories of audition life, food, restaurants and so on.
While I have grown up as a dancer, my secret dream was to be a flutist. No one taught me how to play the instrument until I met Yukie, but I have actually owned a flute since I was in 6th grade and taught myself how to make sounds (probably noise for Yukie!).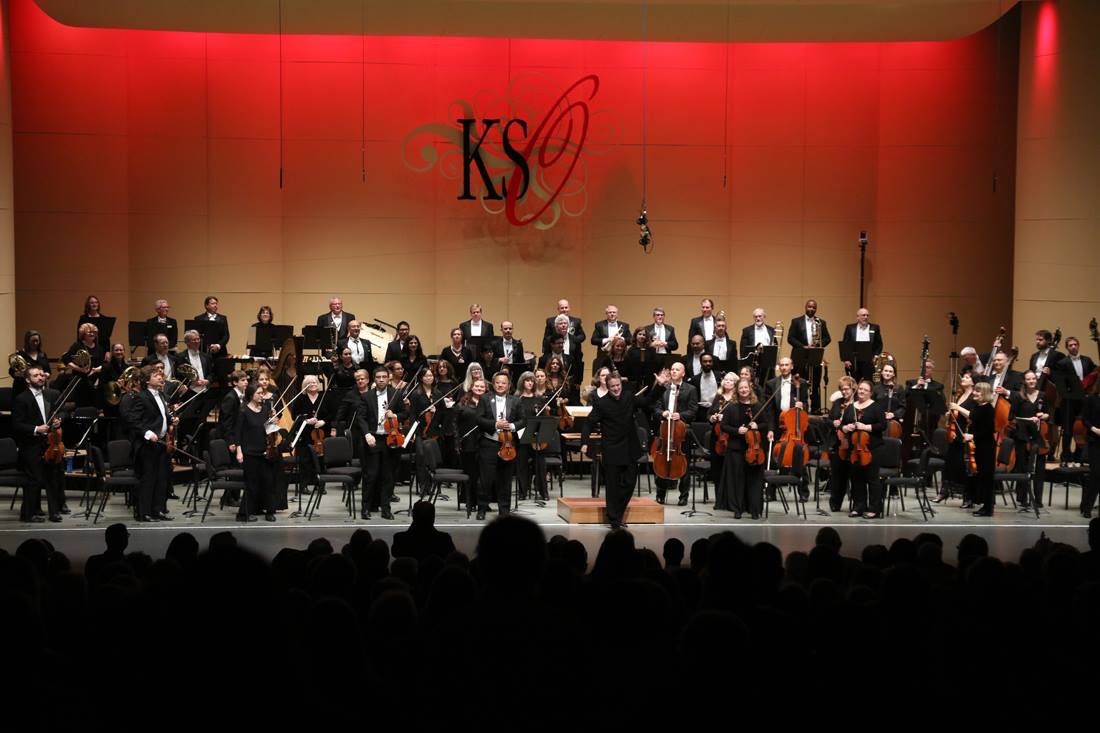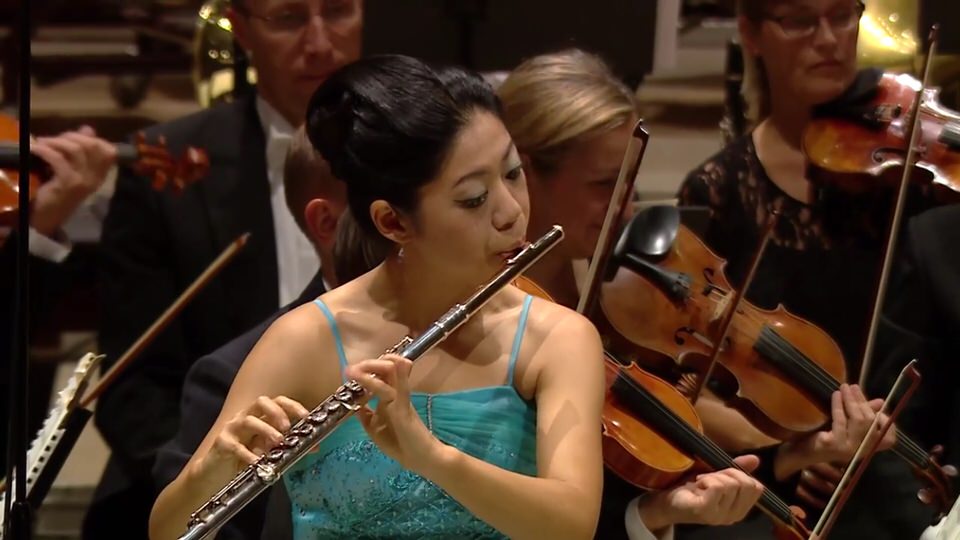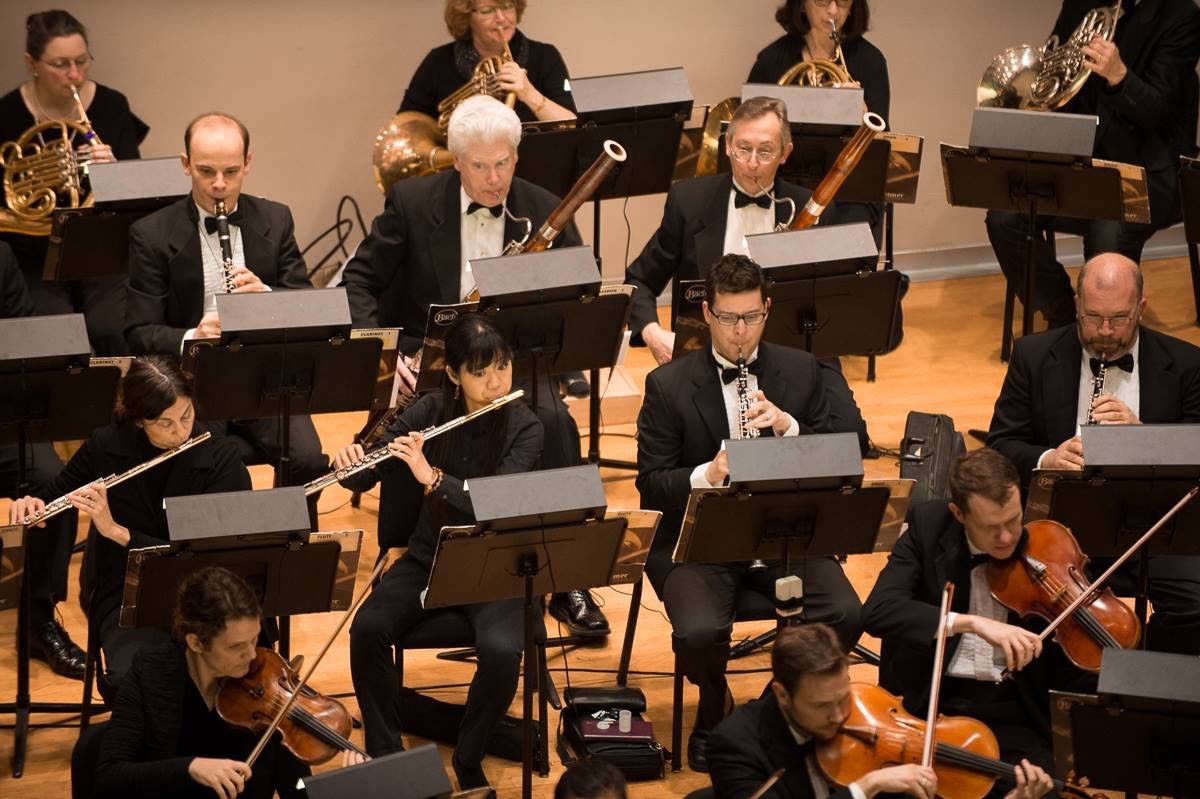 Photos: ©︎Kalamazoo Symphony Orchestra
She is an amazing flutist who performs all over the U.S., Japan, and Europe. She held her solo concert in Tokyo in 2018. It was a huge success, and I was personally happy for her because the Japanese audience had a chance to meet Yukie, their own talented artist who is active worldwide! My family and friends who live in Japan went to see her performance and they all were amazed by Yukie's technique, music choices and harmony.
Yukie is also famous from one of her competition stories, "Carl Nielsen International Flute Competition" in Odense, Denmark. She won 2nd places and was gifted some prizes. What's more, a butterfly came to celebrate her brilliant performance! A peacock butterfly wandered into the hall and decided to rest on Yukie's forehead and stayed there during her entire performance! Despite the unexpected incident, Yukie did not stop playing and kept concentration. The performance video on YouTube was viewed over 2 million times and she is now known as "Madame Butterfly".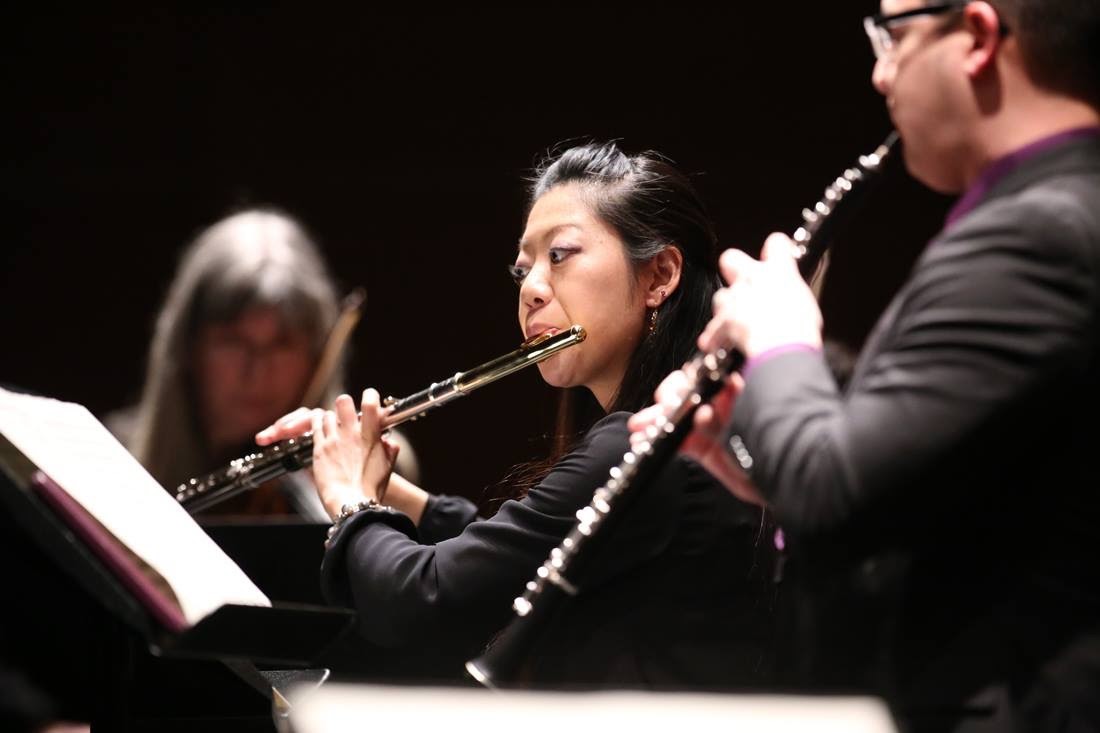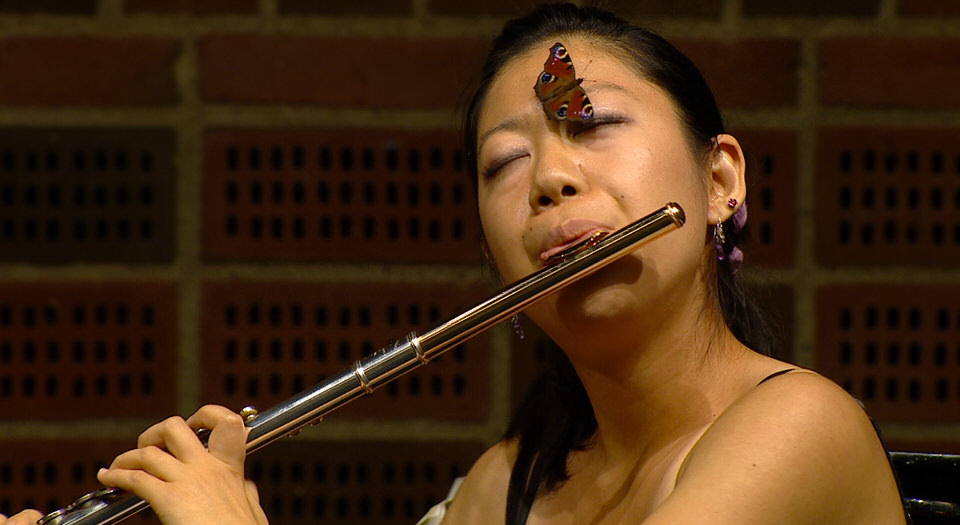 Photos: ©︎Carl Nielsen International Competition
Yukie's "Madame Butterfly" performance was featured in NPR, Japanese news shows "Joho Live Miyaneya" and "Monday Late Show". Her hometown, Hamamatsu city also celebrated Yukie's success in the competition. When the city's mascot "Ieyasu Kun" was at work, he had a butterfly on his forehead as a symbol of success,. The Hamamatsu city's website provides, "Butterflies are a symbol of "reincarnation" in Buddhism. In Christianity, butterflies are animals that mean "resurrection" and a symbol of "immortality". They are often used as lucky charms. It can be a precious insect that will improve your career". The butterfly must have known Yukie's successful life as a flutist when it landed on her forehead.
As I mentioned earlier, Yukie is an amazing artist and a wonderful teacher. She is my flute teacher who helps me improve my flute technique. She is strict on herself and to her students. However, she knows when to cheer her students up and make them happy.
My first assignment was to use a beer bottle and blow into it to make sounds. I asked Yukie, "What? No flute?" But she told me blowing into the bottle is the same way in which you play flute. I must admit it was fun to play with the beer bottles. She handed me a head joint of flute after I made some improvement in making sounds with beer bottles. And I tried to play. Surprise! My flute sound was truly clear and nice. I also played a duet with Yukie. I only played one note and Yukie played most of song, but the harmony WE created together was beautiful! This made me feel good and gave me hope that I would be able to play the flute in the future! She is a real artist who loves flute and knows how to spread the joy of music.
Yukie recently started to share her work virtually so she can spread her work all over the world during the pandemic. She created her YouTube channel to teach how to play flute, talk about Chicago and her life. The videos are nicely edited, organized and full of fun! You can see Yukie's exciting character as she shares her love of music. I am looking forward to checking out more of her videos and her performances until we all can have gathering again. The butterfly should bring Yukie and all of us "good luck" soon.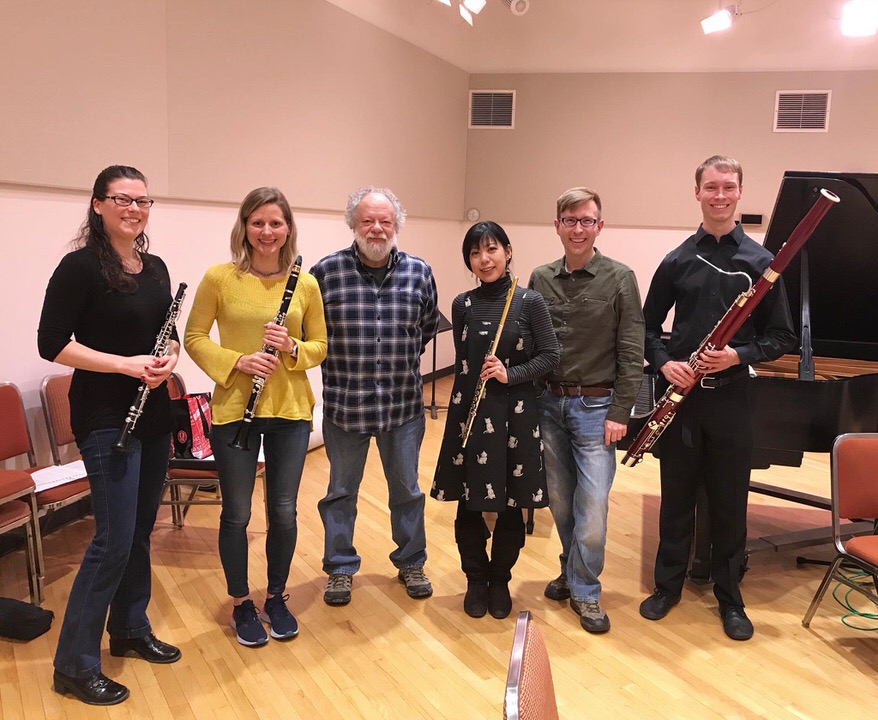 Photo: ©︎International Chamber Artists 
Author profile

Mai Claypool was born in Saitama, Japan and moved to the United States to study dance in 2003. She is a professional dancer and a teacher. She has lived in New York, Florida and Illinois. She loves dancing, singing, and eating!
Latest entries