On any given evening, a mix of young, old, first-timers, and regulars head to Miyabi Sushi just south of the mall in Southcenter to grab a seat at the sushi counter or a table in the dining room and enjoy dinner with co-owners Executive Chef Masa Ishikura, Hisako Ishikura, and former Major League pitcher Masao Kida.
Miyabi buzzes with activity, so be sure to call ahead and make reservations. Lots of diners go for Chef Masa's omakase sushi dinner, which is probably the best deal in town. It's typically half the price or less than the courses at downtown Seattle sushi bars and every bit as good if not better. Masa has been plying his trade in Japan and Seattle since 1990 and is thought of as one of the city's most skilled sushi chefs.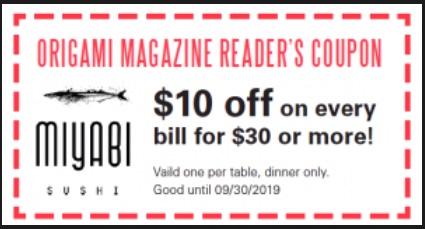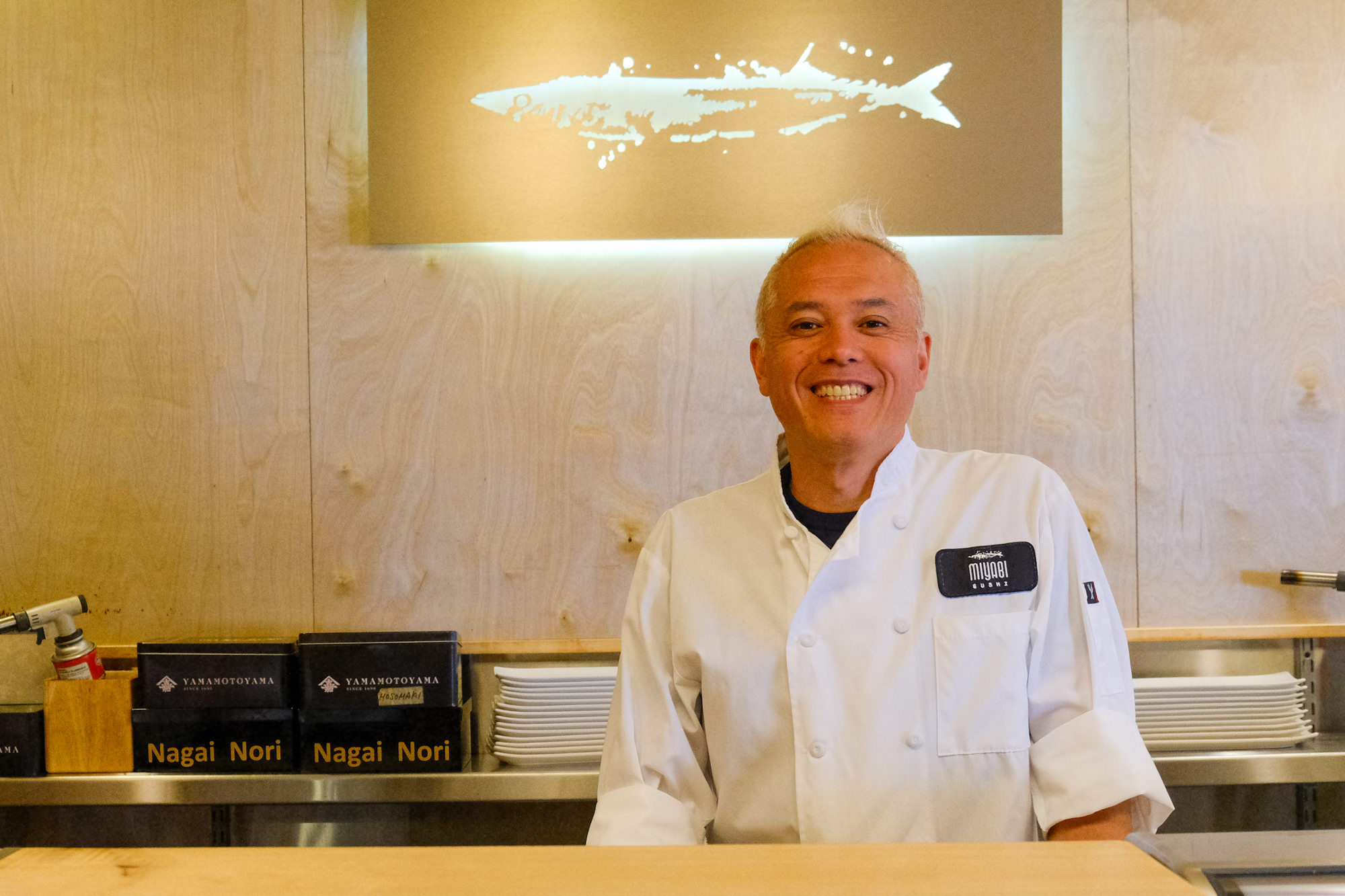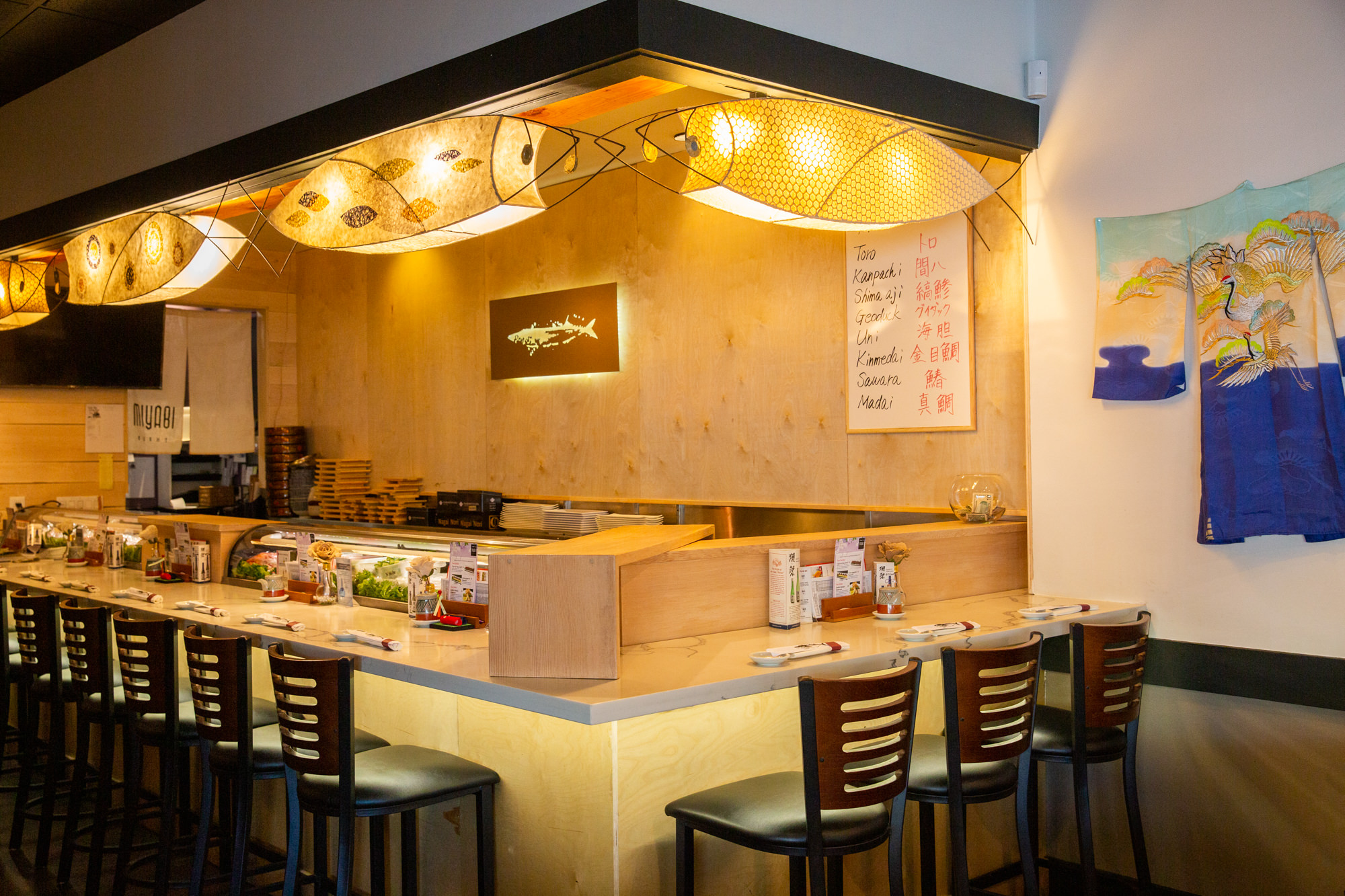 But if you're not in the mood for sushi, there is so much more on the Miyabi menu. We recommend trying the Beef Tongue Stew, which is deeply flavorful and rich, or the Uni Shot, a quick burst of sea-urchin freshness.
Miyabi is an authentic izakaya, which is why it has a faithful following of Japanese regulars. One tip for those who don't often dine at izakayas: You don't have to order everything at once. In Japan, a typical party will order a few dishes and tell the waiter, "toriaezu," or "that's it for now." The party may end up ordering three or four rounds of dishes. That keeps the food coming at a steady pace and doesn't back up the kitchen.
The Miyabi staff is an international mix of people, but they all share a love of Japanese culture. On a recent visit, we watched them practice their "irrashaimase," "yoroshiku onegaishimasu," and "arigato gozaimasu" before opening for the evening. Co-owner Hisako says those formalized greetings are the backbone of Japanese culture. "It's the foundation for us," she says. "It's a way of life. It tells you that everyone is connected." You get that sense of warmth, camaraderie, and connection at Miyabi.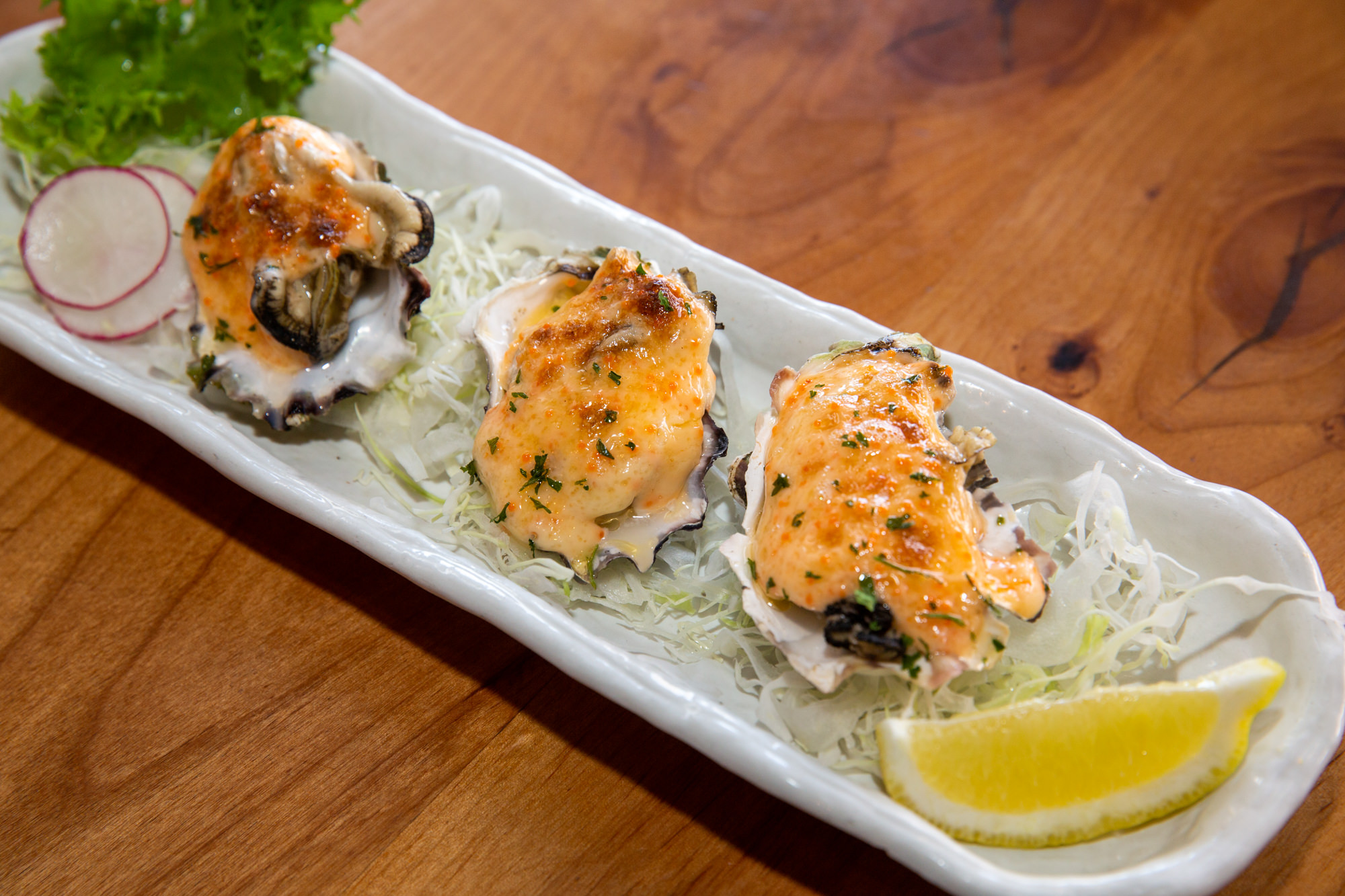 Located just south of Westfield Southcenter, Miyabi is tucked in an Asian row of restaurants that includes Vietnamese, Chinese, and Filipino places. But Miyabi shines with its down-to-earth aura and wide-ranging menu. There is something for everyone, from the bullet-train bentos for kids to the geso fry, motsuni, and Japanese sake for the expats in need of comfort food.
If you're on a date, we suggest grabbing a seat at the sushi bar. If you're in a big party, then go for the center table. No matter the size of your party, Miyabi will make you feel at home.
Location & Contact Information
MIYABI SUSHI
16820 Southcenter Pkwy, Tukwila, WA 98188
(206) 575.6815