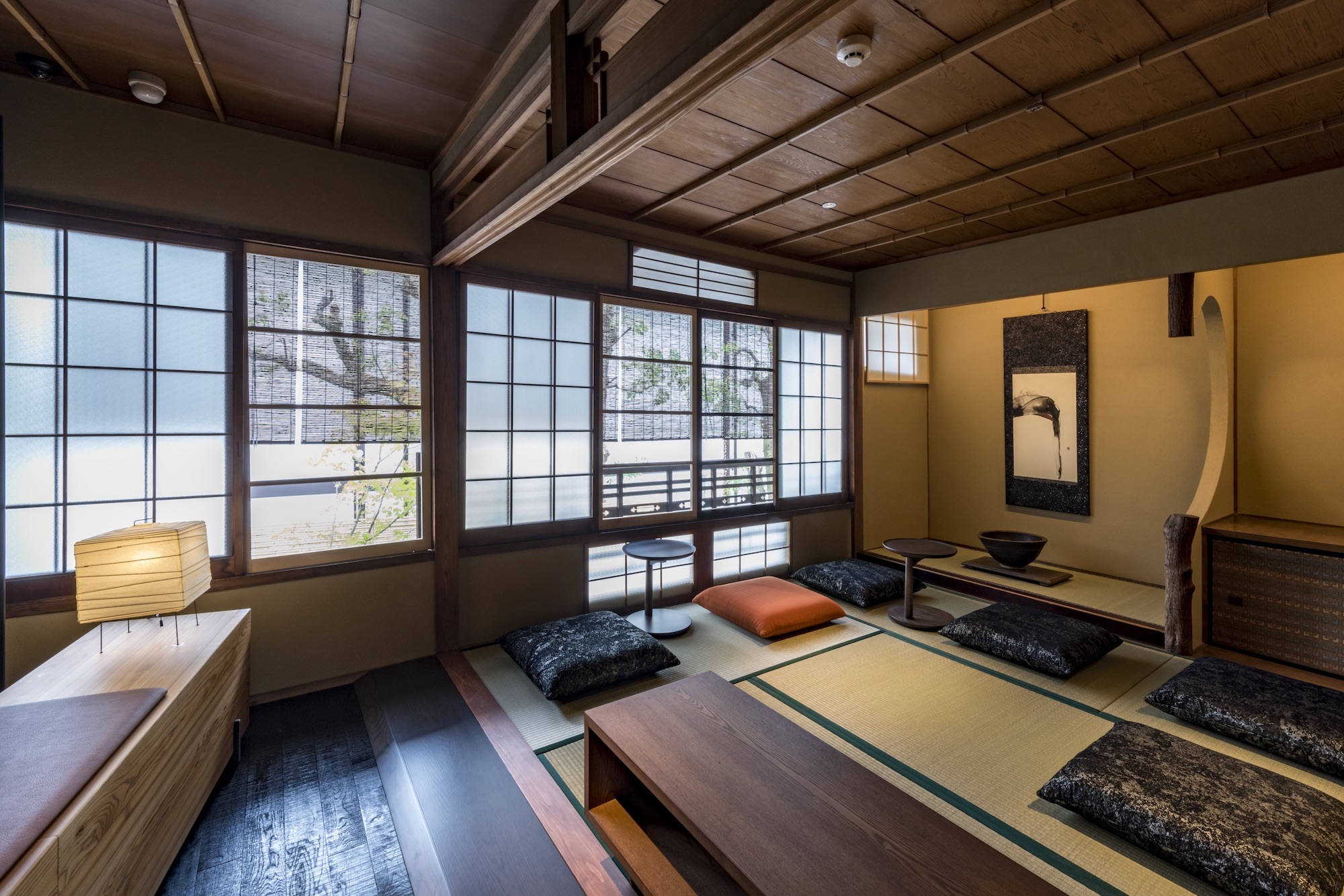 A unique Starbucks opened in Kyoto on June 30, 2017.  This is the first Starbucks in the world that has a noren curtain at the entrance and a tatami-mat seating area.
It is located on Nineizaka, near one of the world heritage sites, Kiyomizudera. The opening of the café was international news. One and a half months later, the café is still crowded with customers.
The machiya housing the cafe is more than 100 years old.   In its early days, geiko (geisha from Kyoto) and maiko (apprentice geiko) performed here during mealtime.
When Starbucks moved in, the company had to preserve the main building and outside wall, which are protected by local preservations policies. It did a nice job integrating the cafe into the traditional Kyoto townhouse.
The café put value on being Kyoto local. When remodeling, local contractors were hired, instead of a major general contractor. Even the store manager helped paint the interior wall, according to a staff member who I talked with during my visit.
The building is blended in seamlessly with surrounding historical buildings. It is quite easy not to realize it is a Starbucks café.  There is no exclusive menu for this Starbucks, but the traditional Japanese house gives the café a very cozy feel. The café also does not have many seats (only 51) and provides no waiting area, but it's still worth a visit.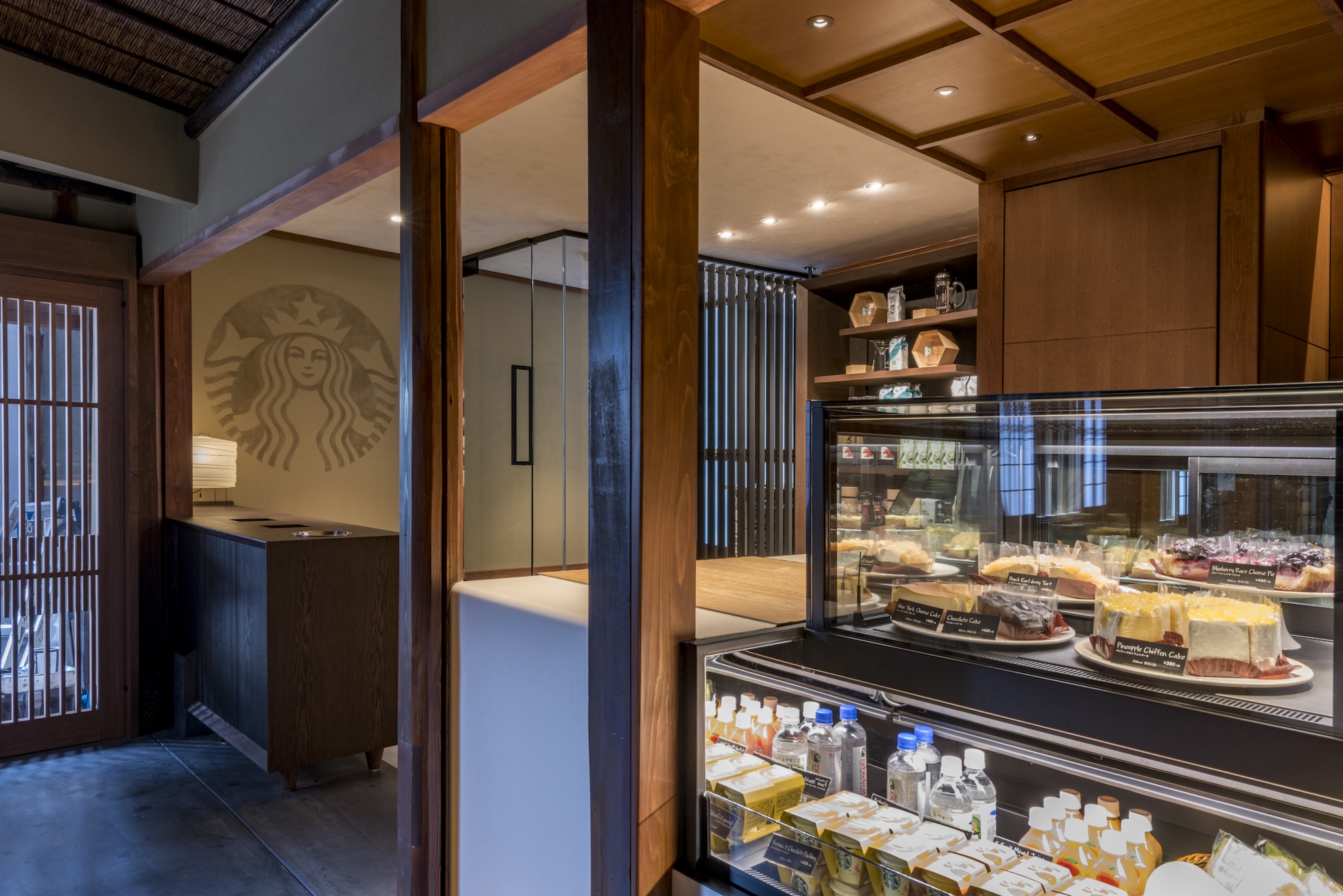 Inside the café
When you walk in the café, there is a counter to place an order where the friendly staff will greet you. Upon placing your order, you are directed to walk down a hallway to the end of the building.  In the middle of the hallway, you'll see a tsubo-niwa, a small garden.  At the end of the hallway, there is another counter where you pick up your drink.  While waiting, you can enjoy another Japanese-style garden right next to the counter.
The seating area is located on the first floor and the second floor. There are sections with tables and chairs as well as a tatami mat area where you are asked to take your shoes off.  It is a completely different Starbucks experience.
Please note inside the café is one-way traffic and there is only one bathroom.  (Be prepared; the line can be quite long). A large mirror next to the bathroom has been there before Starbucks moved in.  Above the mirror, you will find a big bee's nest in a glass case. It's a holdover from the days when geiko and maiko entertained diners.
Before you leave, take a sip of your Frappuccino and imagine the geiko dancing and singing. The spirit of old Kyoto has been preserved.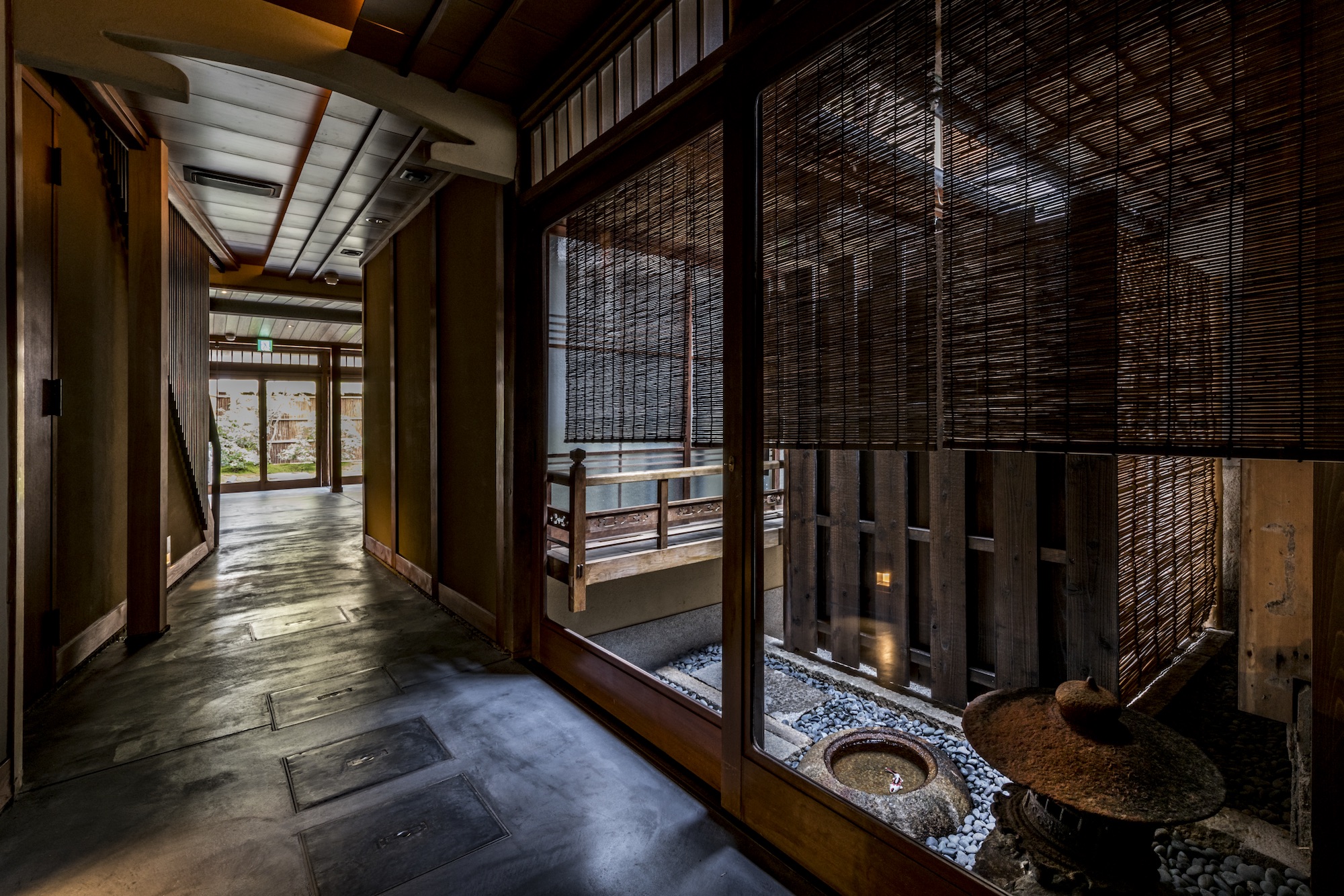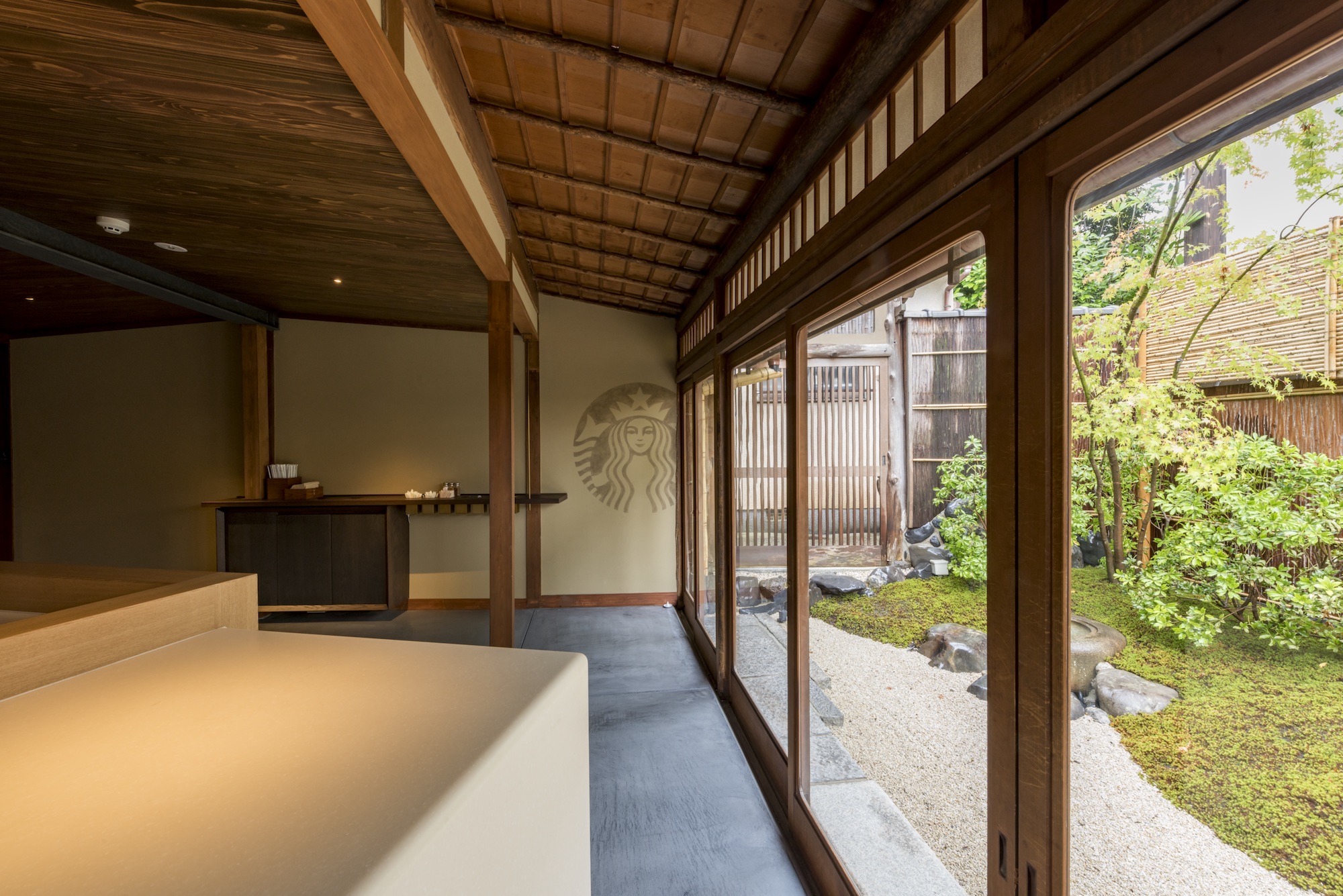 Location & Contact Information
Starbucks Coffee Kyoto Nineizaka Yasaka Chaya
349 Masuya-cho, Shimogawara Higashiiru, Minamimon-dori Kodaiji Higashiyama-ku, Kyoto 605-0826, Japan
+81 75-532-0601