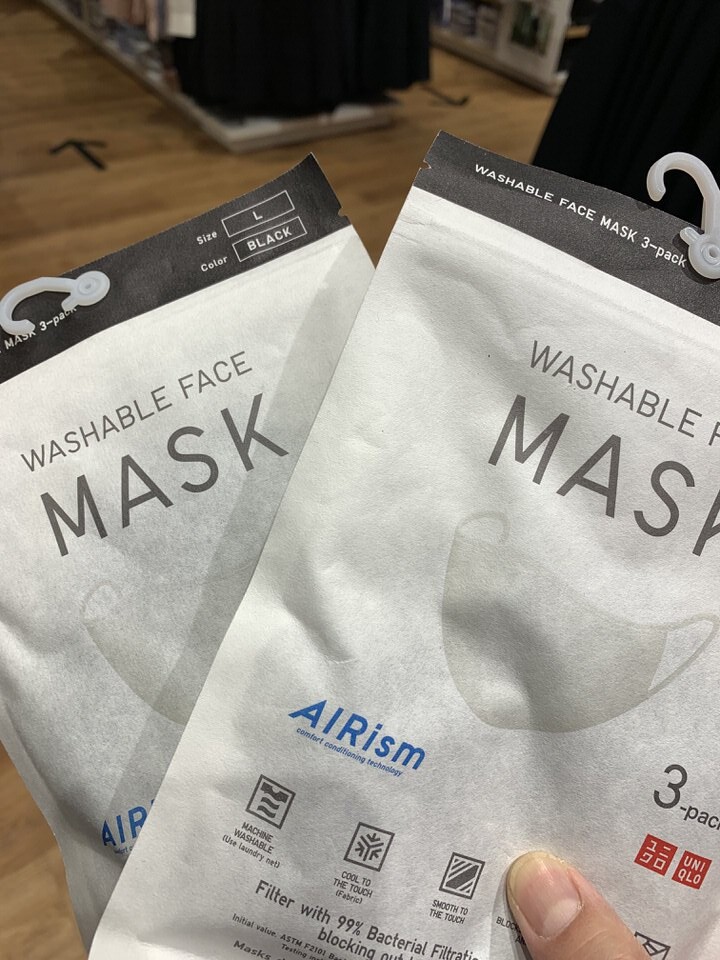 Will the AIRism mask catch on in the U.S.?
Now, the much-anticipated UNIQLO's AIRism Face Mask debuted in the US. The triple-layer face coverings utilize the Japanese apparel brand's signature AIRism technology. Will the AIRism masks catch on in the US?
On August 22, 2020, UNIQLO released the AIRism face mask at its online and retail stores in America. This is the second generation of the AIRism mask after the first generation received mixed reviews in Japan. Although the original version had the same triple-layer structure with the AIRism fabric, it was not suitable for Japan's hot summer with high humidity. Reflecting the consumer reviews, UNIQLO quickly released the improved mask.  
The new AIRism mask comes with the same built-in filter, UV protection, and 99% bacterial filtration efficiency (BFE) as the original version. The difference is that a mesh AIRism fabric is used for the inner layer to make it more breathable. More color options, white, gray, and black, are available for the new version.
The updated mask is far better received among many consumers: "I can feel the difference as soon as I put it on!", "I can wear it in warm weather." I purchased the AIRism mask in black myself and use it everyday. It is comfortable especially in the mild summer in Seattle. I am an AIRism aficionado now and talking my friends into using it.  
AIRism Face Mask (pack of 3) at $14.90
https://www.uniqlo.com/us/en/page/featured-airismmask.html
Author profile

Ryosuke Komori was born and raised in Kyoto. The city's deep cultural heritage and centuries-old traditions helped shape him as a young man and still influence him today. As a college student, he and friends started an email magazine business called MaguMagu! The success of that business made Ryosuke realize he needed to tell more stories about Japan in new ways. That's how QAZJapan and Origami magazine were born. With QAZJapan, Ryosuke is taking his media skills to a whole new level! He hopes you dive into the site and enjoy.