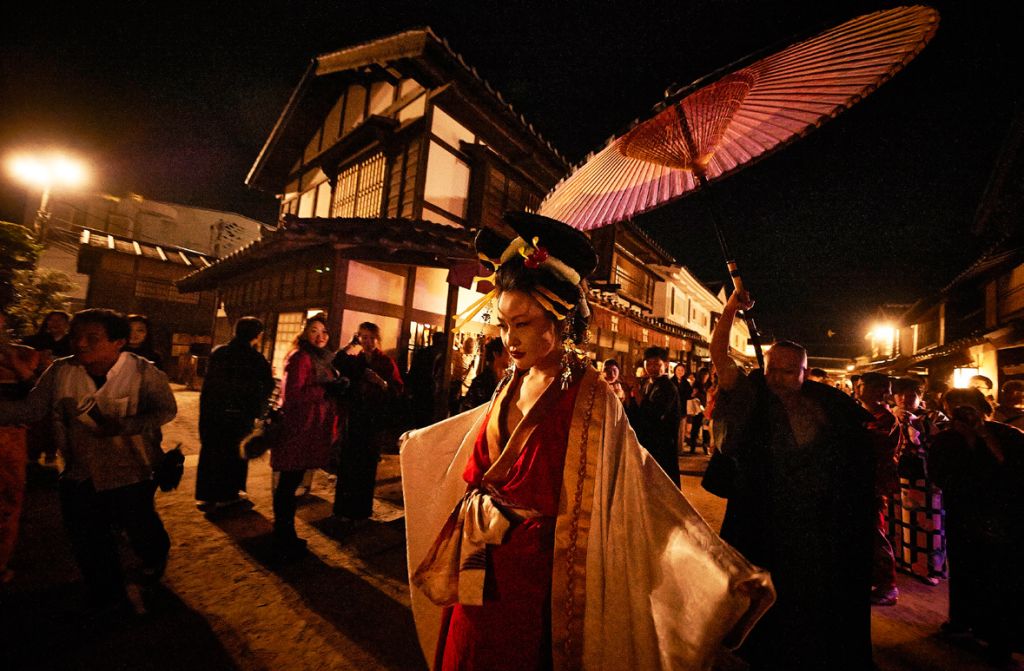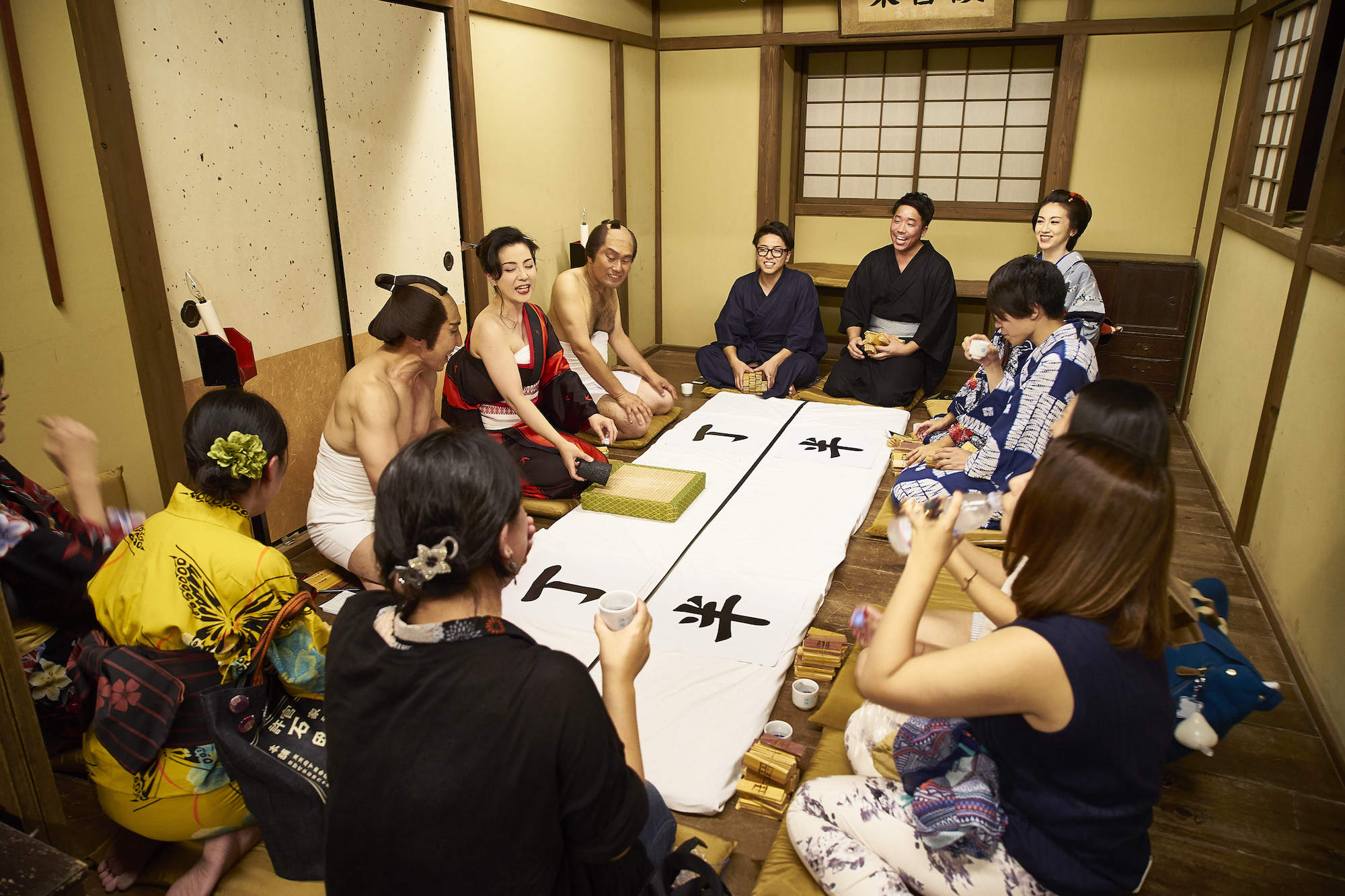 Tucked into the Ukyo Ward of Kyoto is a movie studio called Uzumasa Eigamura. It's used a lot for period dramas. When no one is filming, though, it turns into an amusement park and is popular with children and families.
The largest set on the lot, known as Edo Sakaba, is the location for a two-night festival every year. Edo is the old name for Tokyo. And Sakaba is a bar. For two nights, this set turns into a several-centuries old Japanese Oktoberfest. This year is the fifth for the festival. People can drink as much Kyoto-area sake as they like, and some of Kyoto's oldest restaurants serve delicious dishes. The townscape is straight out of the Edo Era (1603 – 1868). Modern artists hold events throughout the set. The bar zone is filled with unique drinking spots. Try the Bonsan Bar, where a priest will listen to your troubles as you drink. Or hang out at the Ronin Bar, where former samurai who lost their work hang out.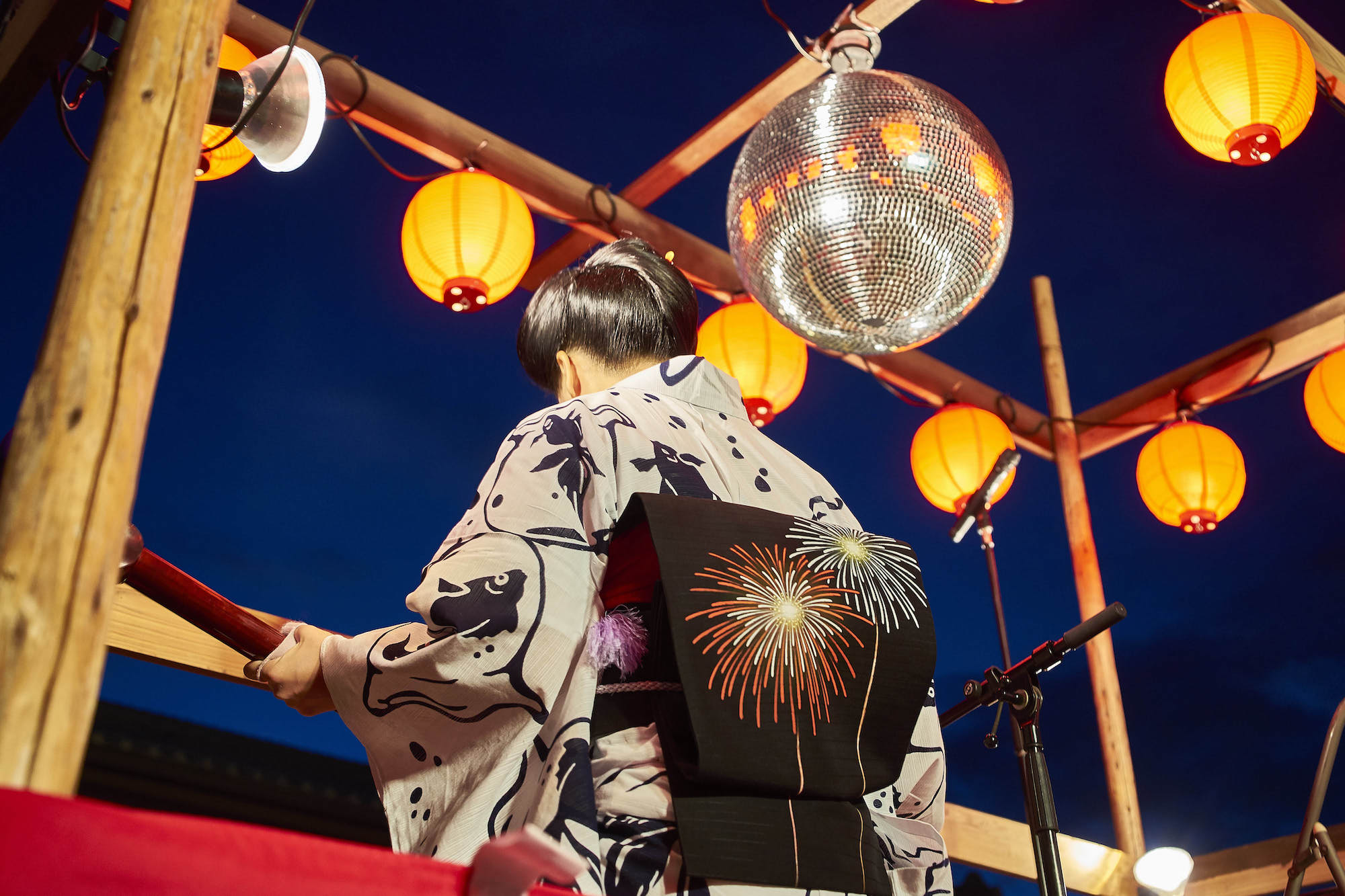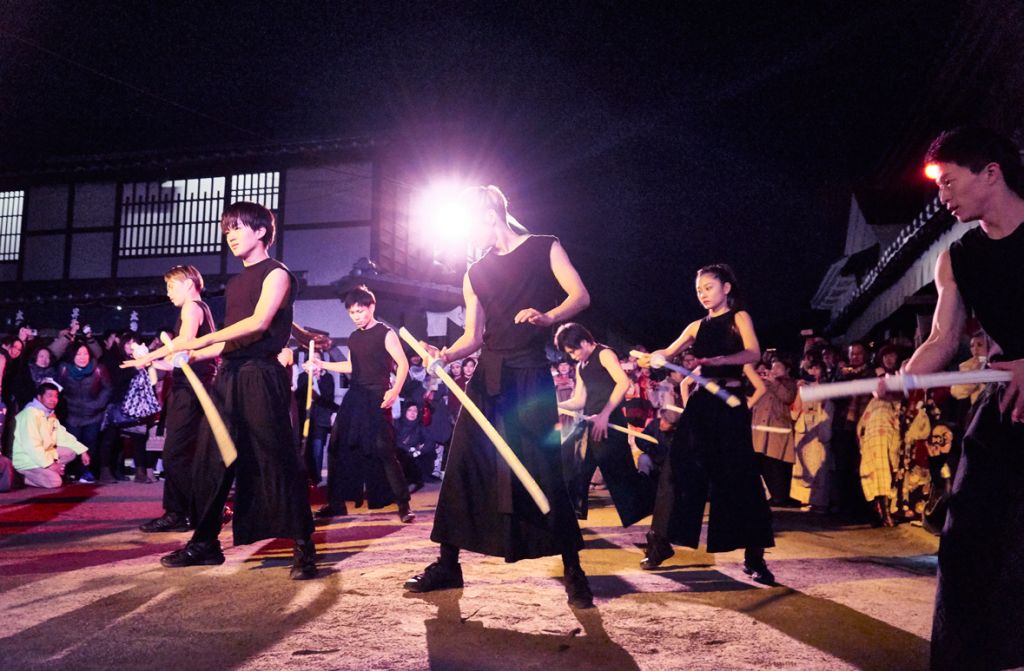 In the fall of 2017, the theme was "restoration," which Japan began more than a century ago. People wore kimonos from that time, all sorts of performances took place, and the revelers got caught up in the atmosphere and the sake!
If you're planning a trip to Kyoto, and you happen to time it right, this is a festival not to be missed.
More details can be found here: www.toei-eigamura.com/edosakaba/en.html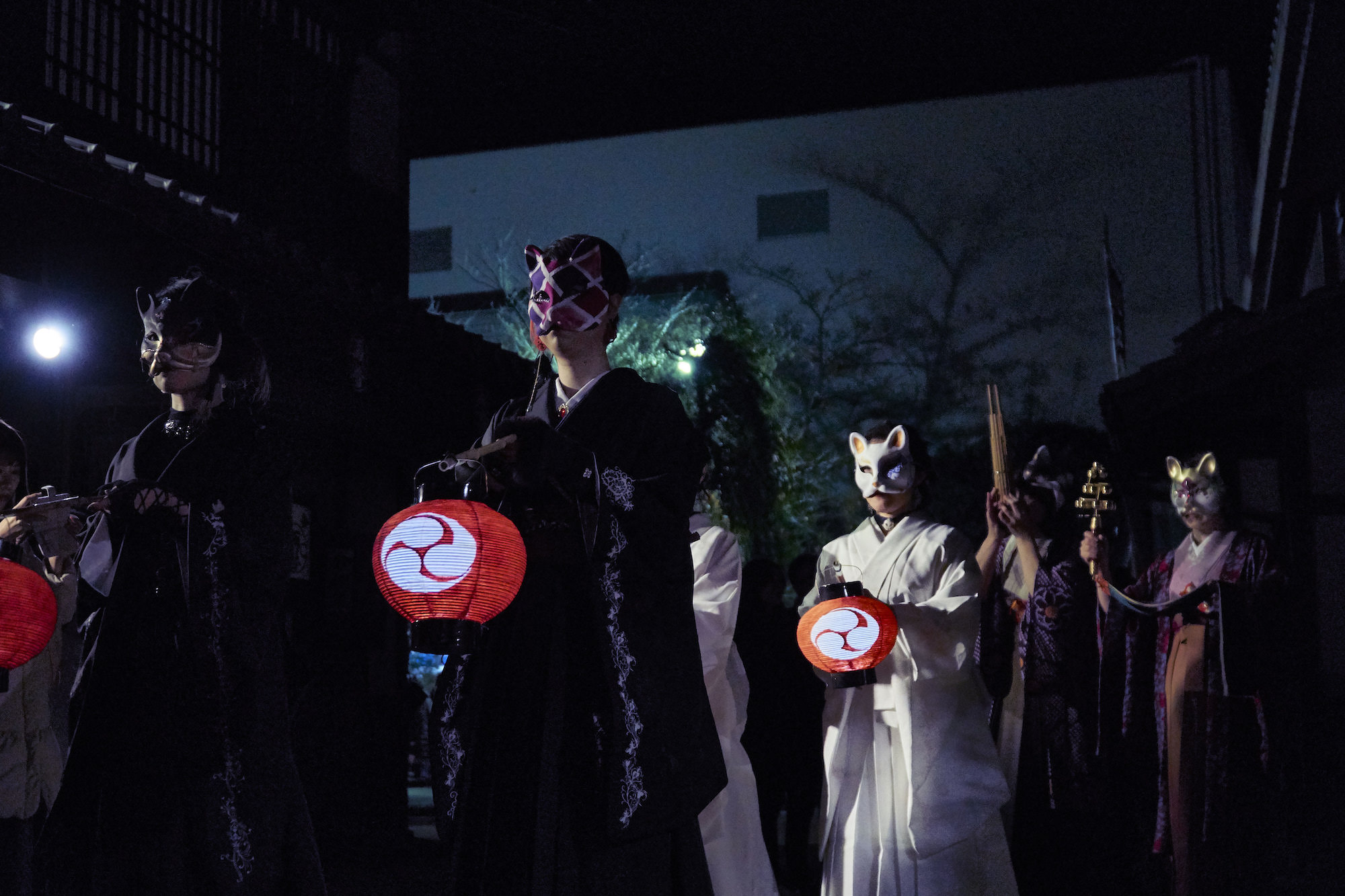 Location & Contact Information
Toei Kyoto Studio Park
10 Uzumasa Higashihachiokacho, Ukyo-ku, Kyoto, 616-8161, Japan