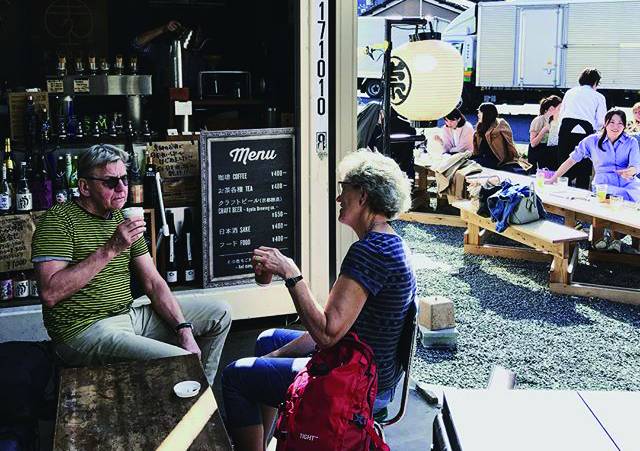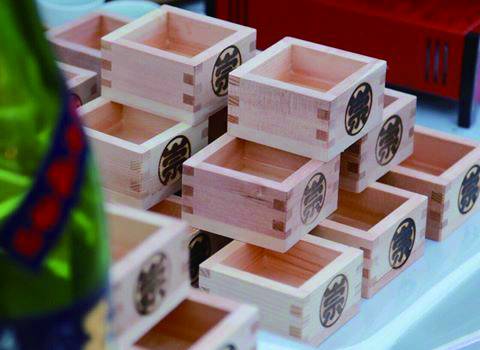 A once quiet residential area near Kyoto Station known as Sujin- shinmachi is being redeveloped and will soon be home to Kyoto City University of the Arts, which is moving in from the suburbs. In the meantime, something called Yatai-Mura has sprung up there.
What is Yatai-Mura?
A yatai is a traditional Japanese food cart. They can be seen in any downtown or main street across the country. When yatai owners finish business for the day, they wheel their food cart home. These yatai carts have become increasingly popular in recent years. People like the reasonable prices and the nostalgic feel of the carts. The word mura means village in Japanese. So Sujin- shinmachi is home to a food-cart village. The area is the new hip spot among the younger crowd.
There are about 16 unique-looking metal food carts designed by Kyoto City University of the Arts students at Yatai-Mura. The eating spaces are shielded by plastic tarps, so even in inclement weather, you can dine al fresco. There's also a stage where people perform traditional dances and play live music. The bonfire keeps people warm during the chilly part of the year and creates a campfire vibe right in the middle of the city. This food-cart village is temporary, so visit while you can. The plan is for it to continue for two years, then disappear as construction of the university begins in earnest. The fact that Yatai-Mura will only be around a little while enhances the fun of visiting there. If you're in Kyoto, check it out!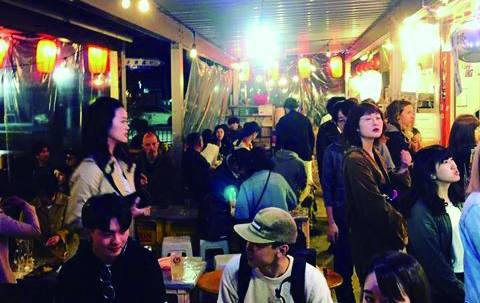 Location & Contact Information
Neo Sujin Town
19-6 Kamino-cho, Shimogyo-ku, Kyoto 600-8207, Japan