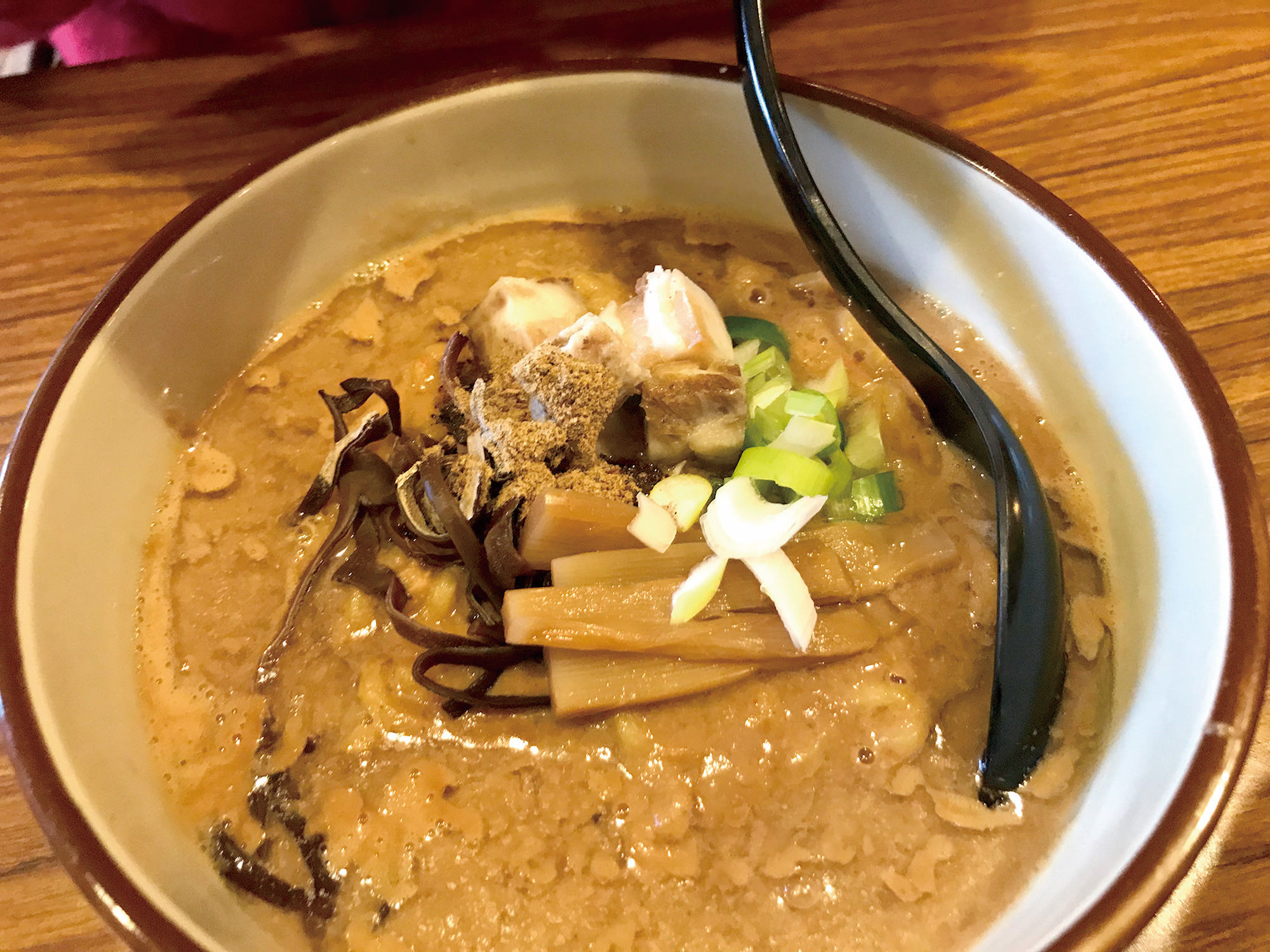 In a cold city like Sapporo, there is nothing better than a steaming bowl of ramen to warm you up. Sapporo is the birthplace of miso ramen. This ramen uses traditional Japanese miso for the broth (see more details on how this came to be at our website QAZJapan.com). Juntaku is a local favorite for miso ramen. All of its ingredients are locally sourced, and the menu is MSG-free. The thing about eating miso ramen in Sapporo is that it is such a famous local dish, there are a lot of tourist traps that serve third-rate ramen. So head to Juntaku to taste the real deal. The chef here is experienced in traditional washoku cuisine. He prepares each bowl of ramen with care.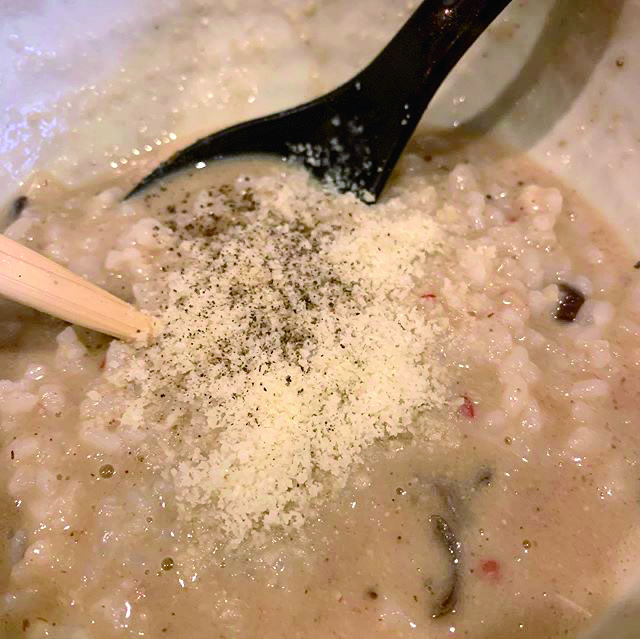 Juntaku's distinct soup is made with chicken and pork. It is rich in collagen and very thick. Medium thick noodles make the perfect match for this soup. As a finishing touch, the chef sprinkles fish powder over the bowl, drawing out even deeper flavor.
We recommend that you first slurp your noodles, leaving most of the soup. Add white rice to the remaining soup, throw in a pinch of black pepper, and you'll have a nice risotto to finish the meal. That's what the locals do.