Udon for a Good Night's Sleep by Goku no Kimochi
Many of you know that udon is a traditional Japanese flour noodle that tends to be thick and white. But what do those noodles have to do with a good night's sleep? Well Goku no Kimochi's Suiminyo Udon is actually a comforter made to look like udon noodles, and the company says the noodle-like comforter is just what you need to sleep well.
This big, cozy comforter is designed to mimic rows of huge udon noodles. This product came to be when an employee at a massage company was eating a bowl of udon noodles, his favorite food, with some co-workers. "I want to sleep in it," he said of his delicious bowl of noodles. That was the spark that led to the udon comforter.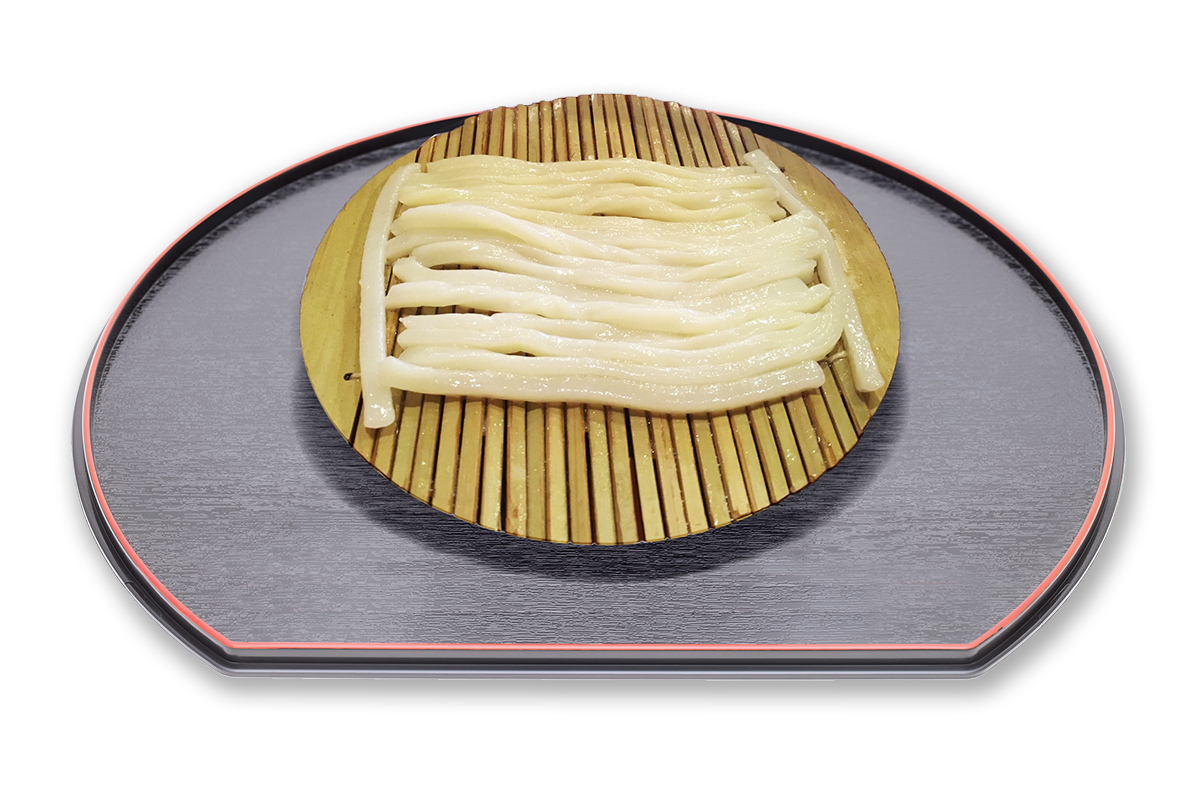 The company, Goku no Kimochi, teamed with a major department store to research deep body temperatures during sleep and different stages of sleep. After a year of research, the team emerged with the world's first udon comforter to help you drift off into dreamland.
The noodle-lined comforter can be used as is during warmer months. When it gets colder, add a lacy cover or an extra blanket.
The company claims the comforter gives sleepers three benefits: First, you can sleep in any position you like because the comforter is very flexible. The noodles can double as body pillows or footrests. You can move the noodles around to your heart's content.
Second, the comforter has a superior temperature-control feature. By opening and closing the gaps between the udon noodles, you can adjust the temperature. The temperature under the comforter is cooler than a cotton blanket in summer, and if you put a blanket over the comforter in winter, it traps the heat inside and is warmer than a normal comforter.
Third, the comforter helps your deep body temperature, also known as your core temperature, adjust to the best level for sleeping. When your deep body temperature is lower, your sleep will be deeper. This udon comforter helps you adjust your temperature for the best sleep.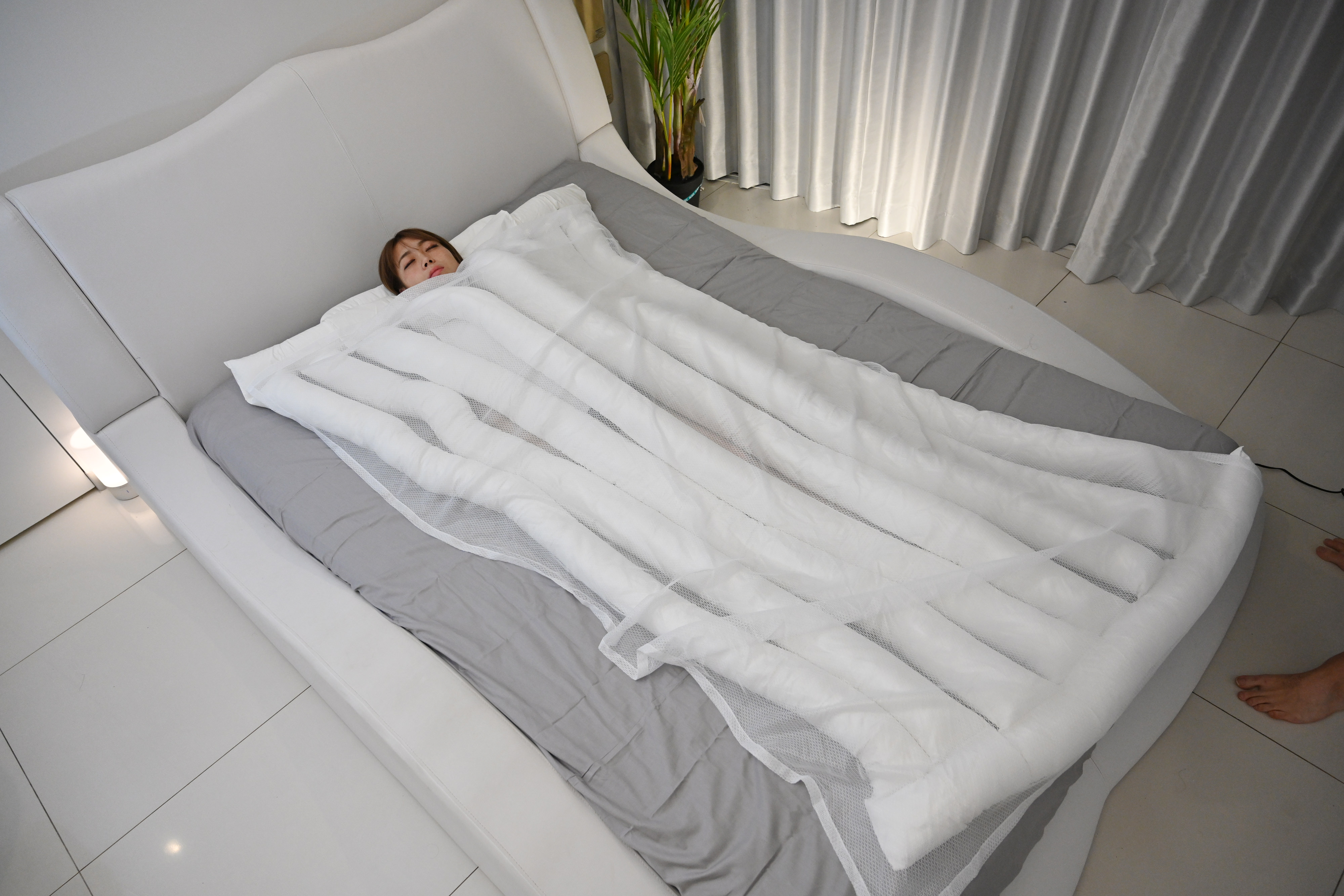 One other benefit we discovered: if you want to look at your smartphone in bed, you can stick your hands out between the noodles to do so. That means you stay warm!
The Suiminyo Udon comforter has a unique look, but it is also scientifically developed to promote a good night's sleep. In Japan, it was a huge hit, recording about $1.8 million in sales in its first month on the market. Today, you have to wait three months to get your udon comforter. It costs about $160. For more information, check the website:
https://goku-nokimochi.com/udon/
Left photo below: courtesy of yanofumitaka / Right photo below: courtesy of Goku no Kimochi