Your Guide to Cooking Japanese Food – The Trick to Making White Rice Just Right
Have you ever been to a Japanese restaurant and found the white rice flavorless? Gohan, or cooked white rice, is the basis of Japanese cuisine, and it can be tricky getting it to cook just right. We'll tell you how. But first a little background.
In Japanese cuisine, the fish, meat, and vegetables are known as okazu. Unlike Western cuisine, where the food comes in courses, Japanese cuisine is served all at once. This is because the many different flavors of the okazu play off the umami of the gohan, so it's better to enjoy everything together with the gohan playing the central role.
Well-cooked gohan does not have a strong taste, but it is surprisingly flavorful. If the rice you eat at a Japanese restaurant is flavorless, it could be because of the quality of the rice. Or it could be that the rice wasn't prepared properly. Let's show you how to cook your rice right.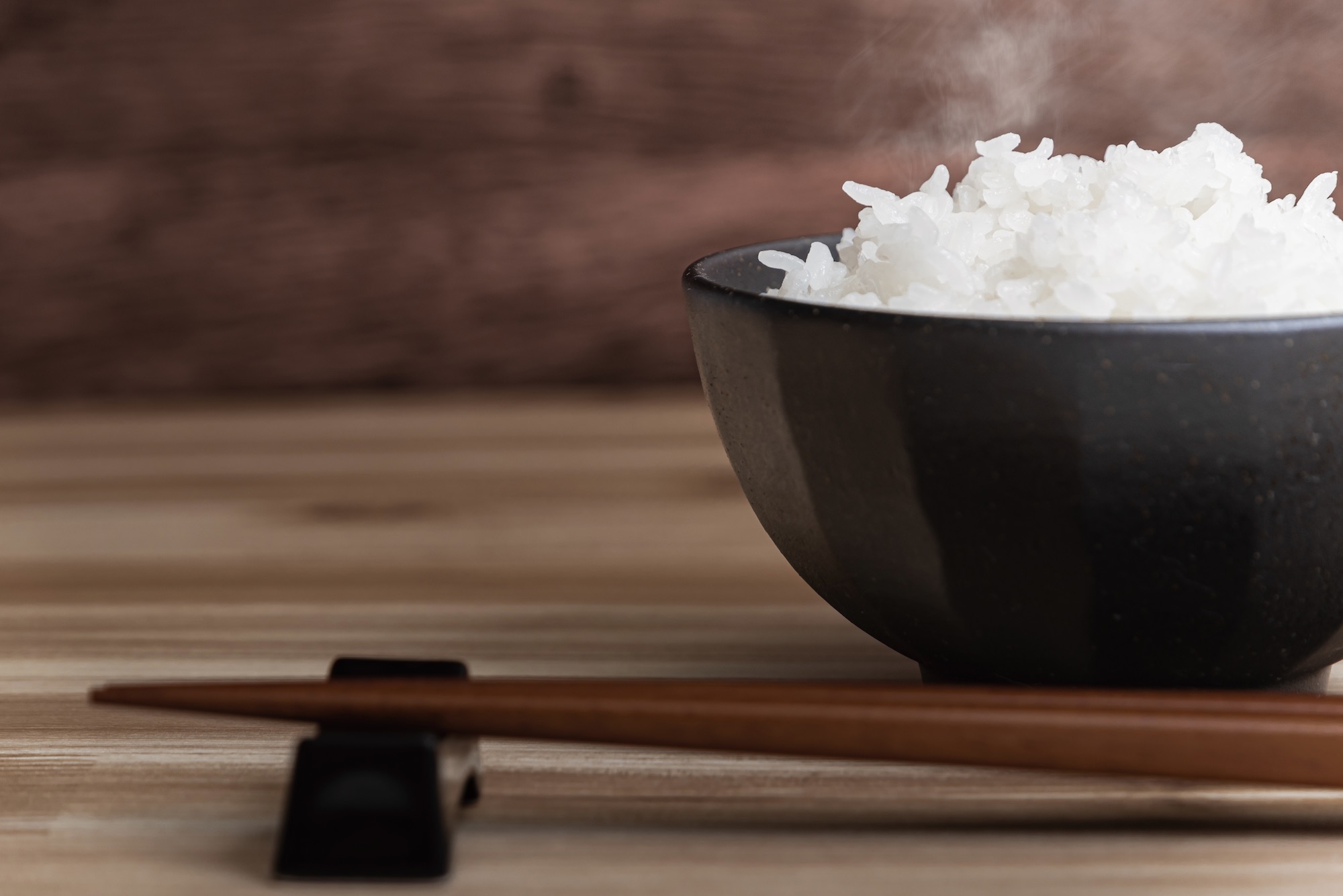 Here's what you will need for about three servings of rice:
White rice 700g (1.5 lbs)
Water 840ml (3.5 cups)
Heavy pan with lid (about 1-1.5l / 1-1.5qt size)
What sort of rice should you buy? The high-quality Japanese brands such as Koshihikari or Akitakomachi are the best, and the newer the crop, the better. White rice that has been harvested more than a year ago has lower water retention and doesn't taste as good.
The water you use is important too. Soft water is ideal. Hard water with lots of minerals is not suited to cooking rice. Mineral water from Japan is the best, but if that is hard to find, the Seattle region is blessed with some of the softest water in the U.S.
Once you have the right water, rice, and pan, here's the process: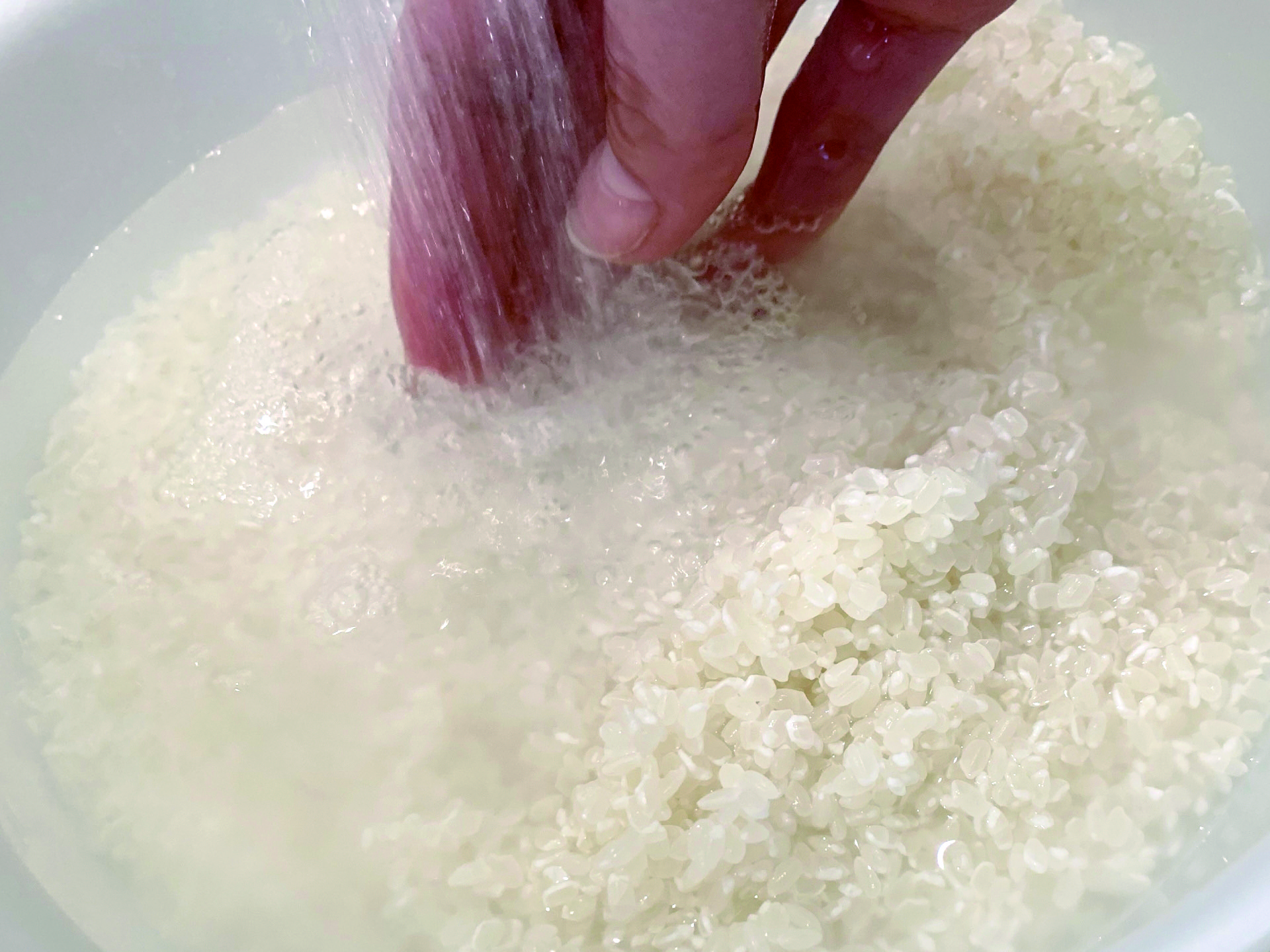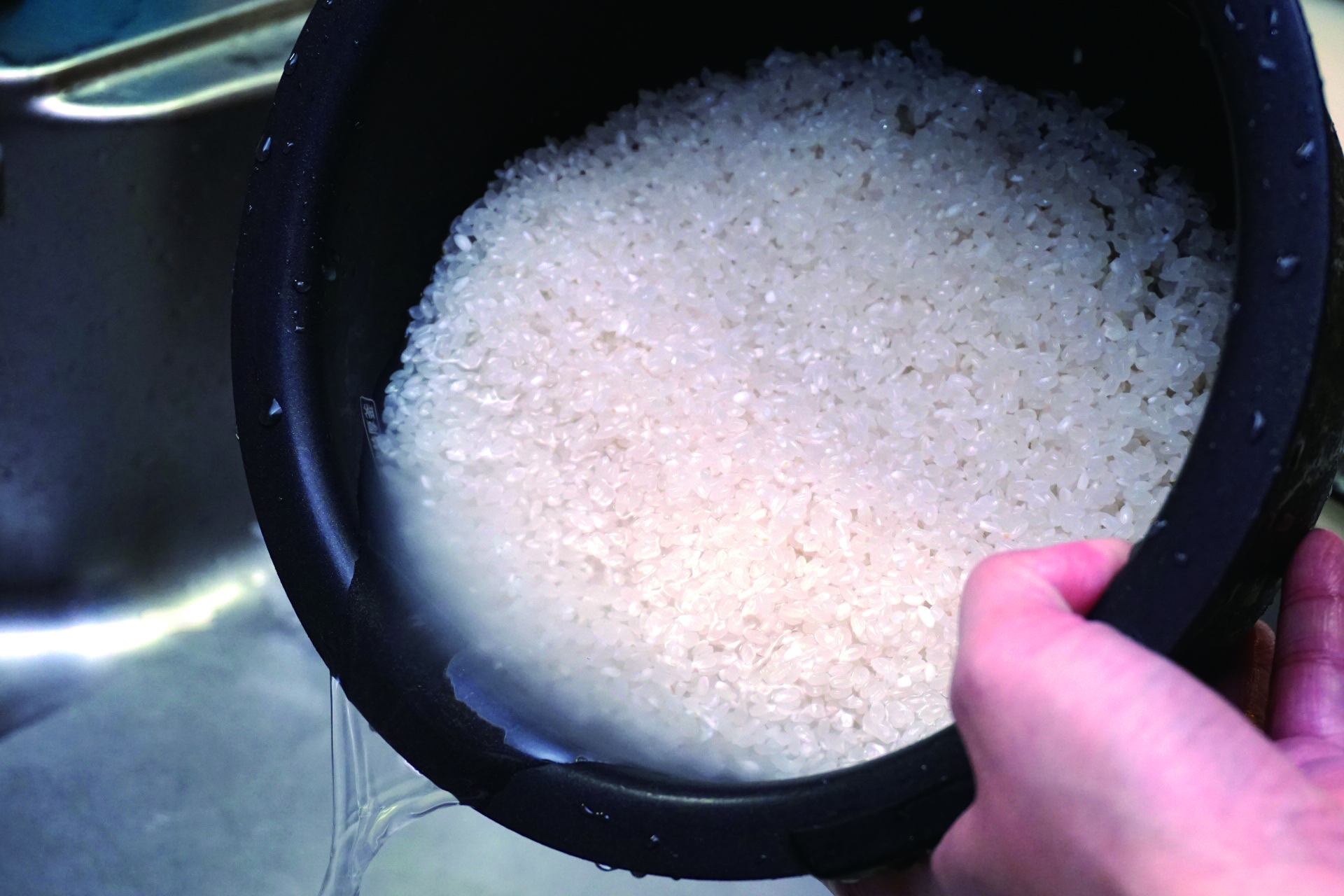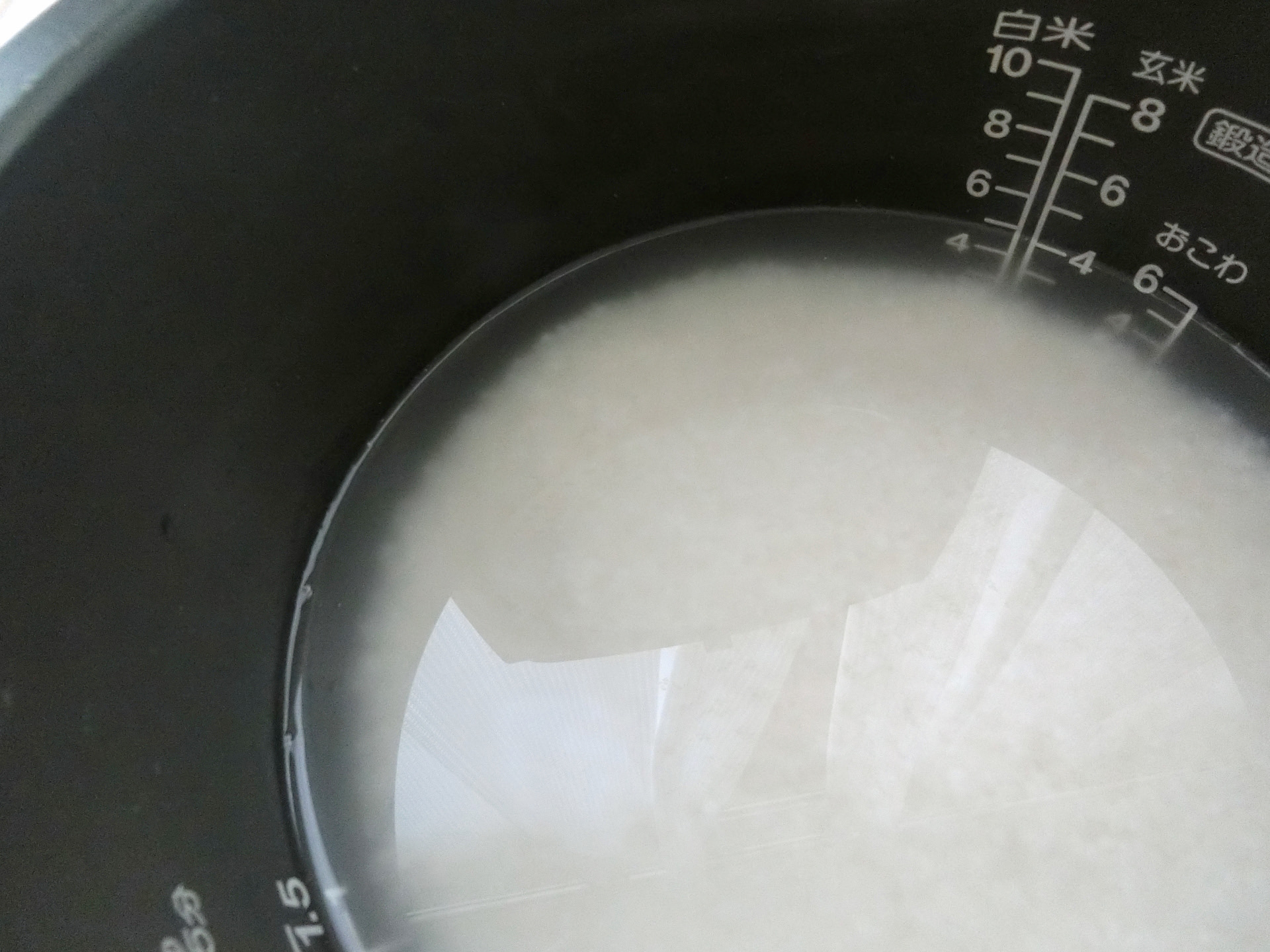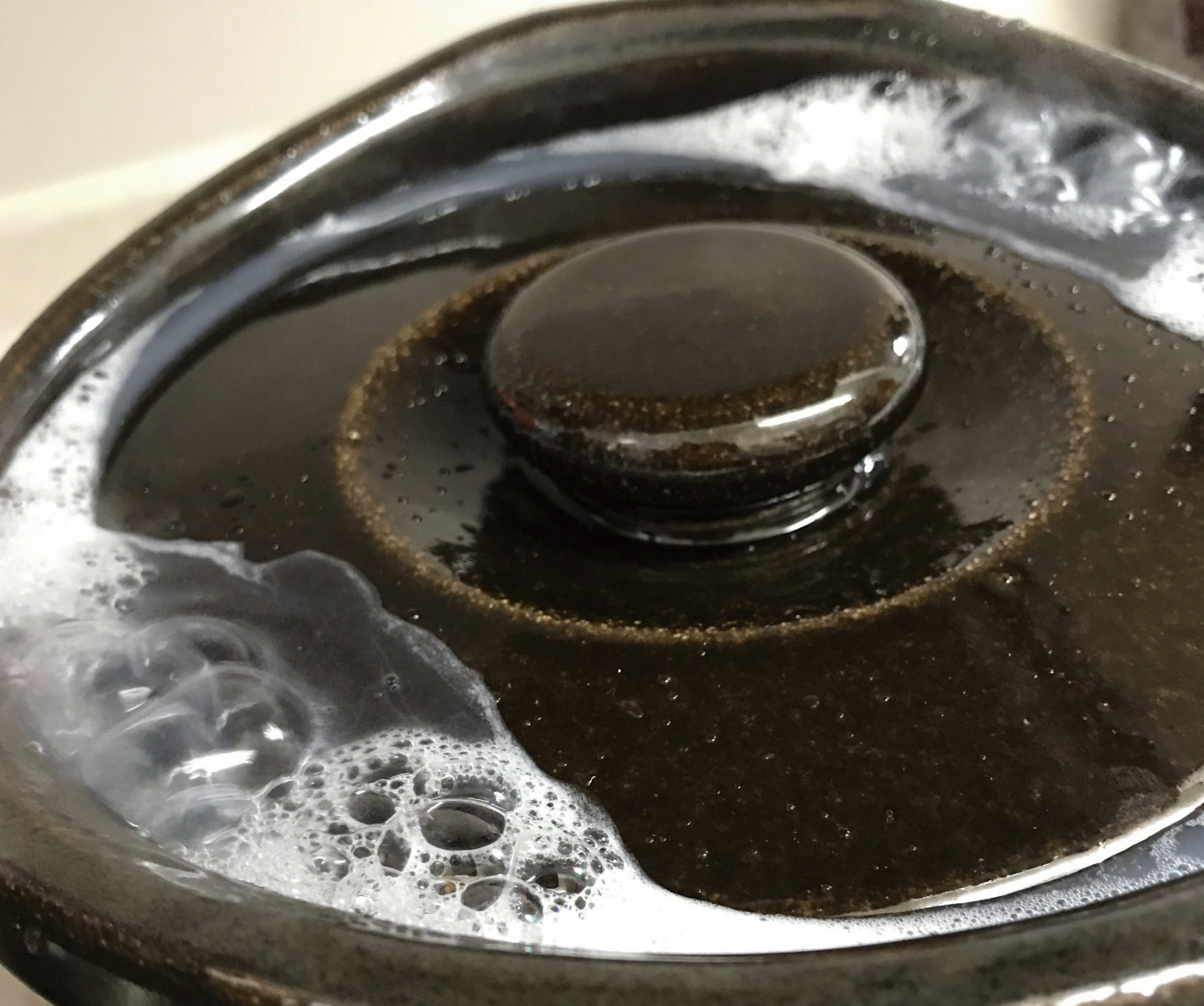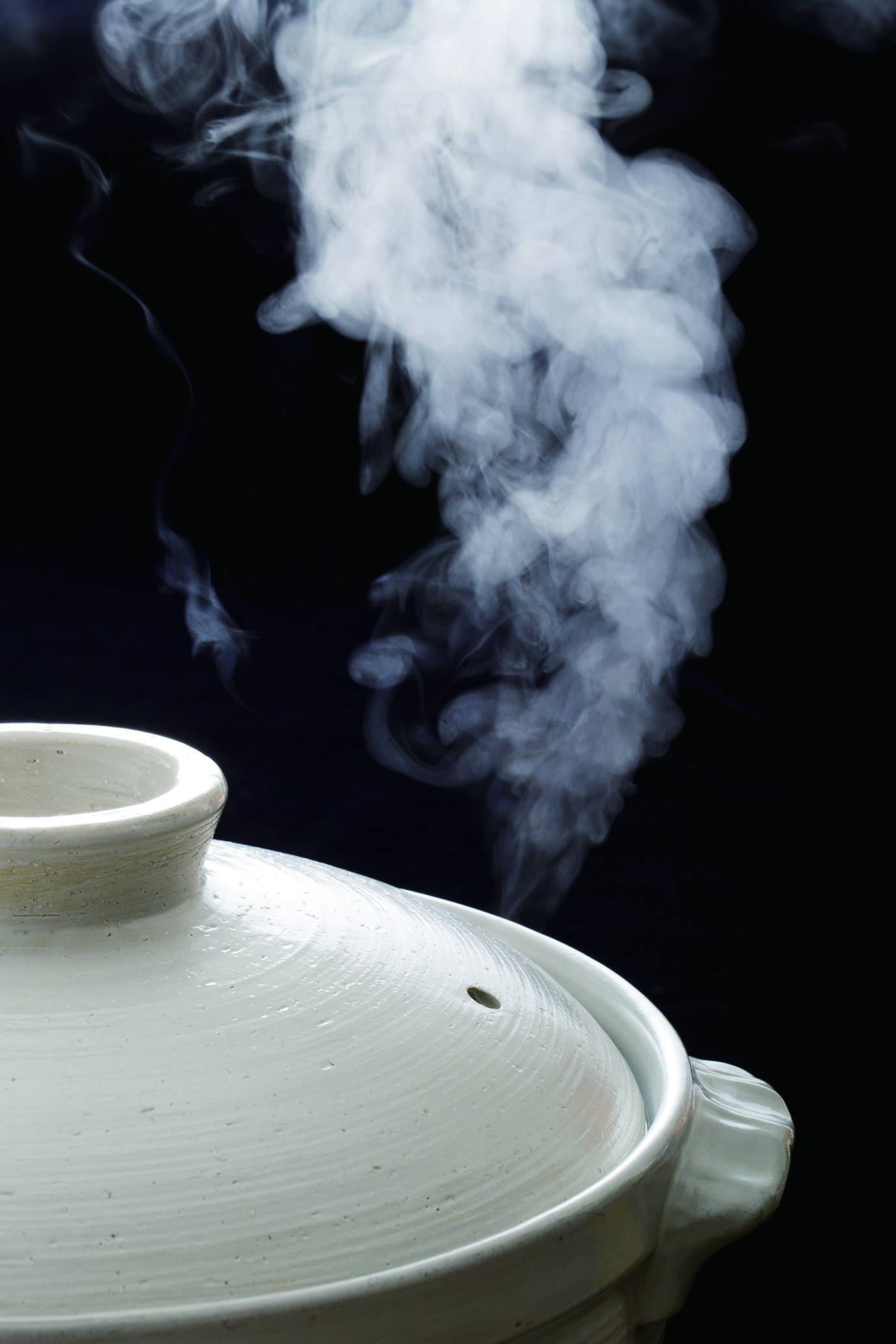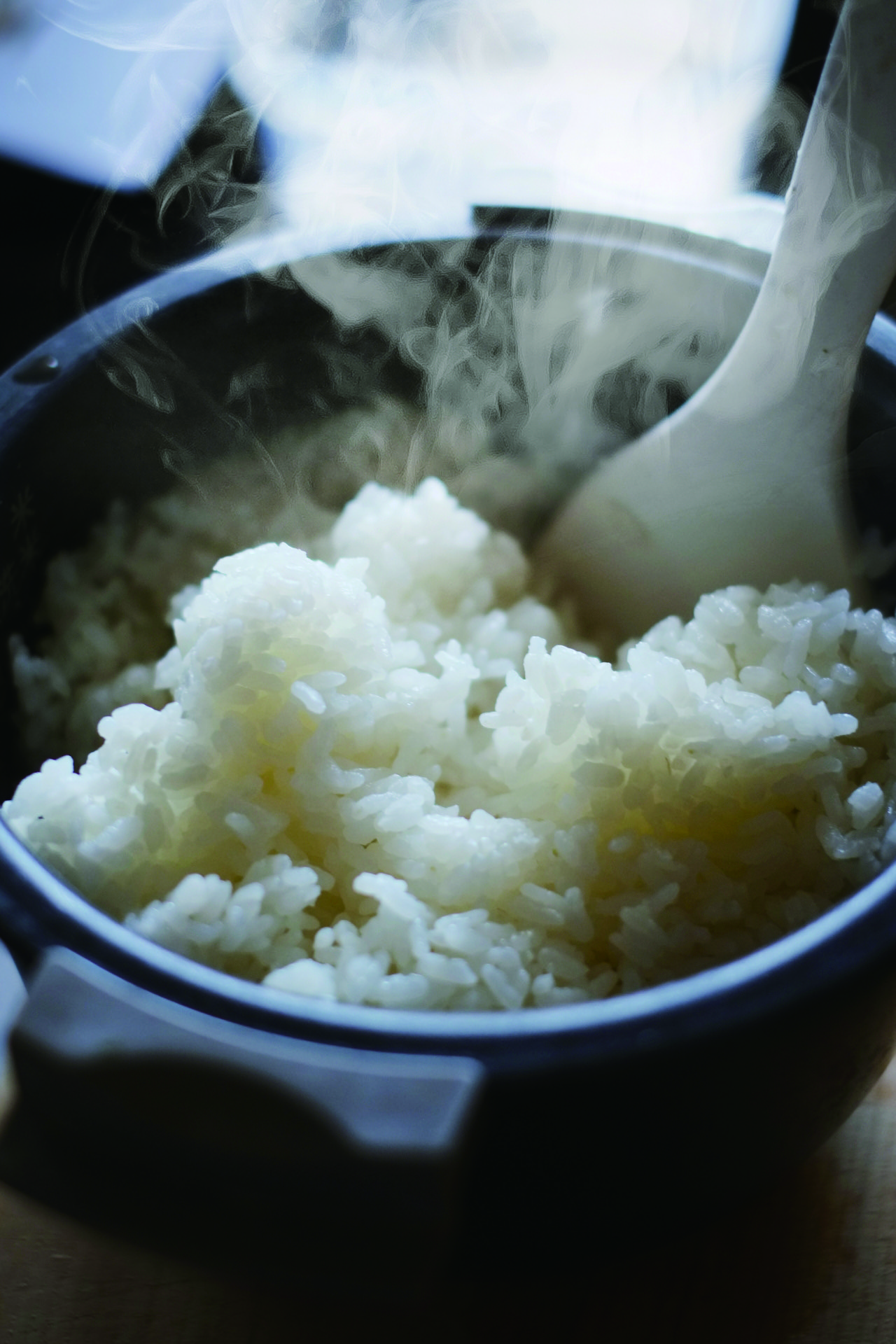 We recommend eating the cooked rice while it is hot. Notice the subtle flavor. Once you eat properly cooked rice, it's hard to go back to the cold, flavorless stuff. Add a little bit of salt if you like. It helps bring out the sweetness in the rice.
Well-cooked rice goes with any side dish. You can eat Japanese okazu, or try it with bacon and eggs or even steak. And a splash of soy sauce on your side dish helps make the meal all that more delicious. Now it's time to say, Itadakimasu!