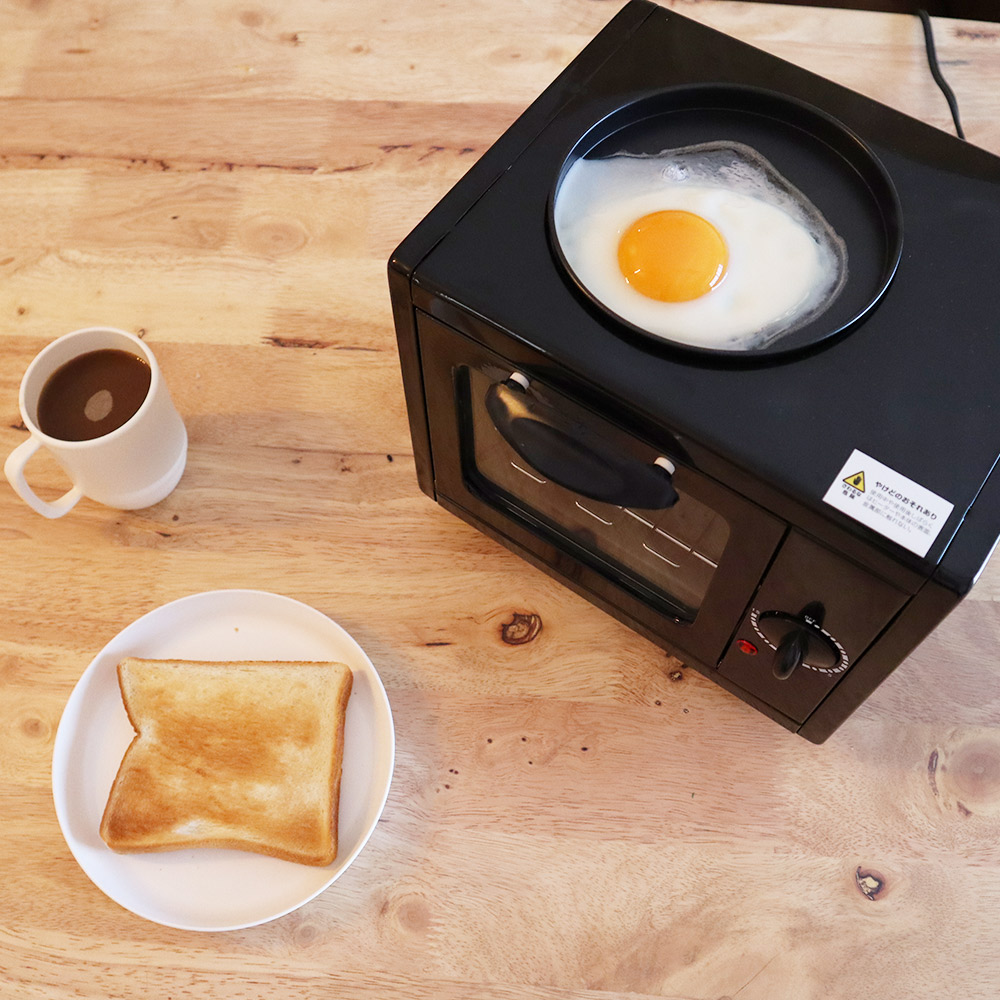 Morning Toaster for Single People by Thanko
When you live by yourself, cooking can be a hassle. You may just grab a piece of toast on the run and feel hungry well before lunchtime. Thanko's new toaster for single people solves that. The top of the toaster comes equipped with a pan to cook a fried egg so that you can fry an egg and toast some bread at the same time.
The compact toaster is just 10x10x10 inches. It was designed with people living alone in mind. And though it's small, the toaster has all the basic functions of a regular toaster, including a timer and a thermostat controller. Two heating elements inside the toaster make sure your bread is toasted correctly on both sides. And the wire rack and plate can be removed for easy cleaning. The top pan where you fry your eggs is also removable.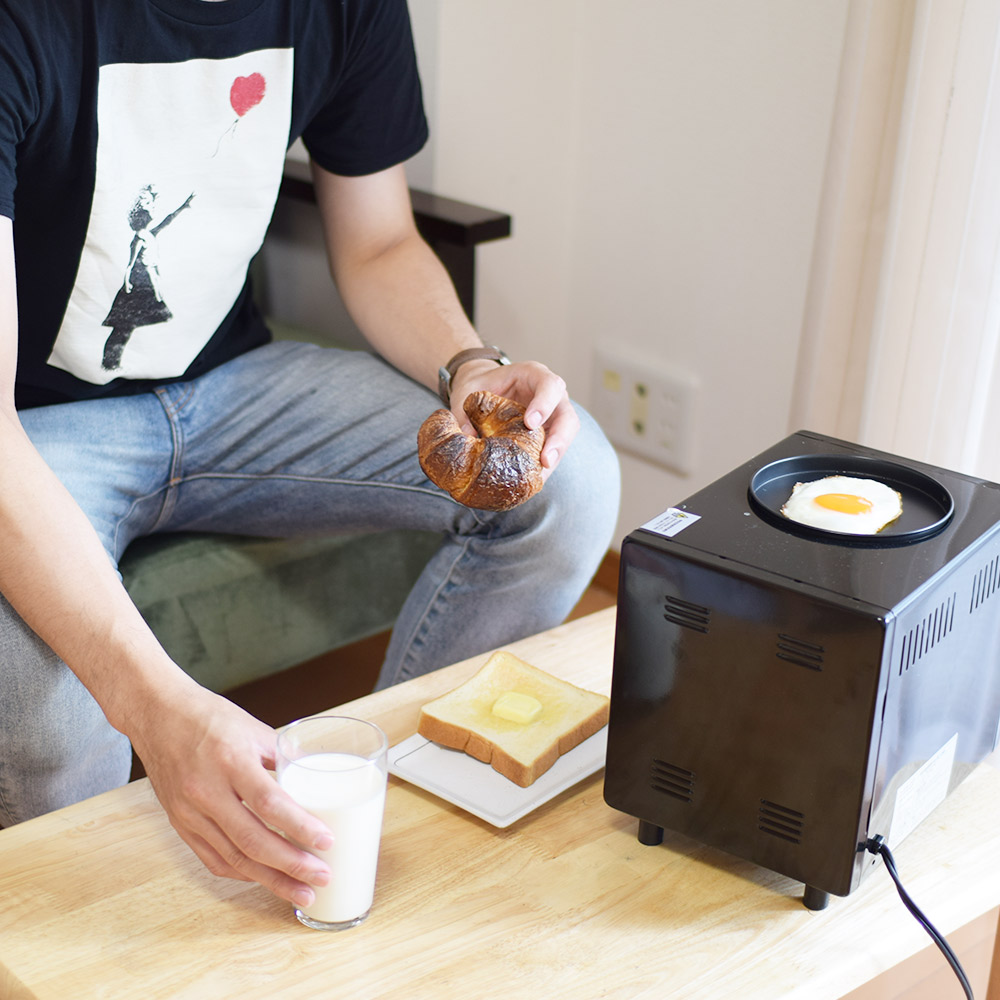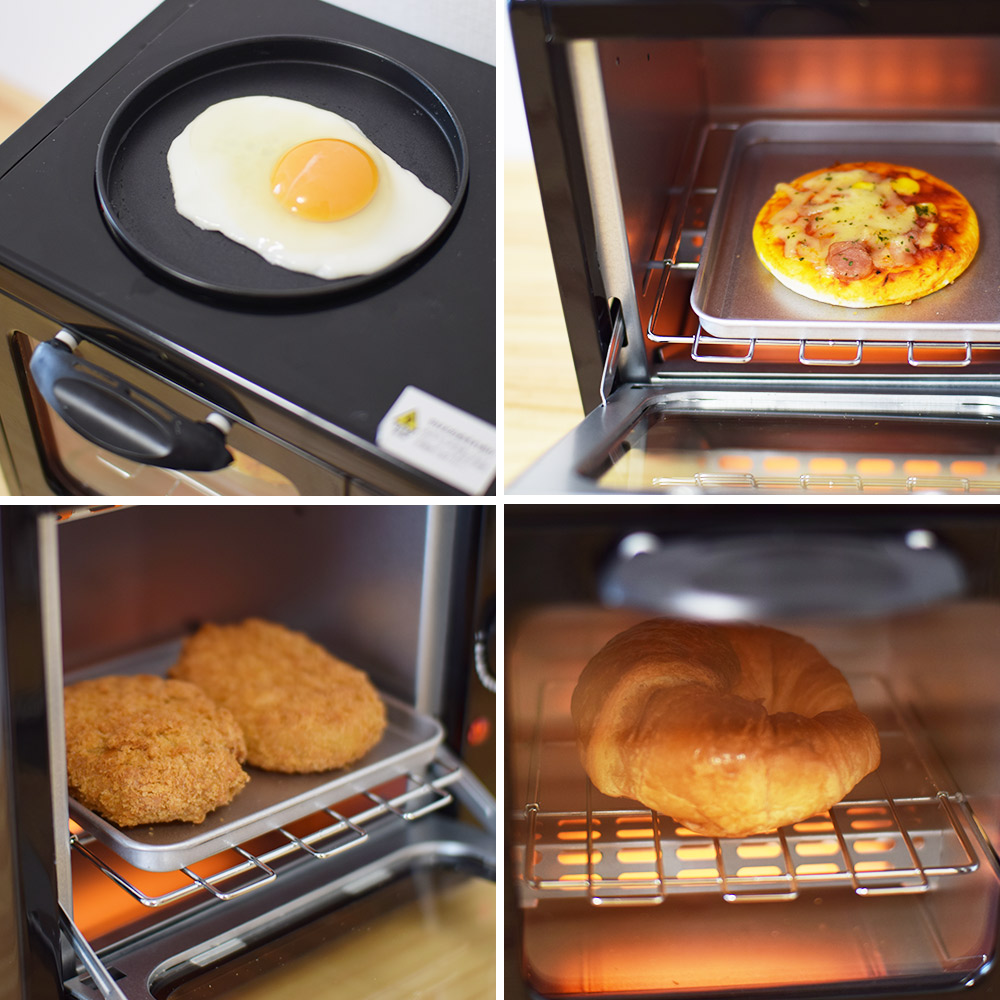 The manufacturer, Thanko, is the same company that makes the automated instant noodle machine featured earlier. It seems the company has a special focus on helping people who live alone.
The toaster costs about $30. For more information, check out the website (Japanese only):