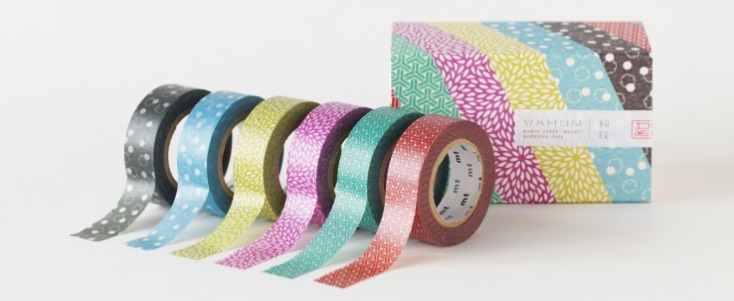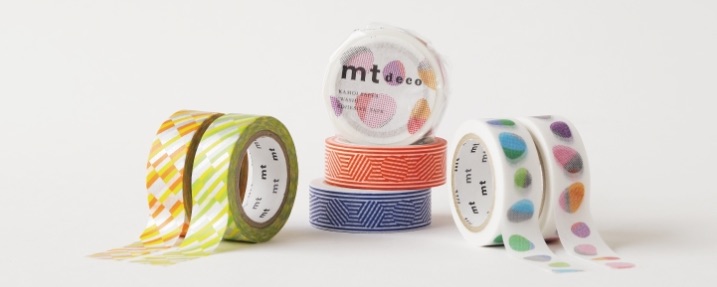 Once upon a time, masking tape's primary use was to mark off areas on the wall you want to protect from paint splashes. The beauty of masking tape is it can be taken off without leaving marks or residue behind. But the practical painter's tape has morphed into something completely different these days, which is why you'll see various masking tape brands in the Kinokuniya stationery section and all over visual-oriented social media sites like Pinterest.
Today, masking tape comes in a whole bunch of designs. You'll find polka-dot patterns, traditional Japanese motifs, and original, colorful designs featuring animals, characters, and types of food. At the Seattle Kinokuniya store, attached to Uwajimaya supermarket, a staff member told us that the Japanese patterns were the hottest sellers.
People decorate their notebooks and day planners with layers of patterned masking tape. Some people even deck out their computers or bedroom walls with the tape. The decorative tape is sometimes called Washi Tape, giving a nod to the fact that the first decorative masking tape was created by a company called Kamoi Kakoshi from Okayama Prefecture, Japan, and sold under the brand MT.
To get started on your own masking-tape art project, head to Kinokuniya and get some inspiration from the many selections in the stationery section.
Thin Paper That Doesn't Smudge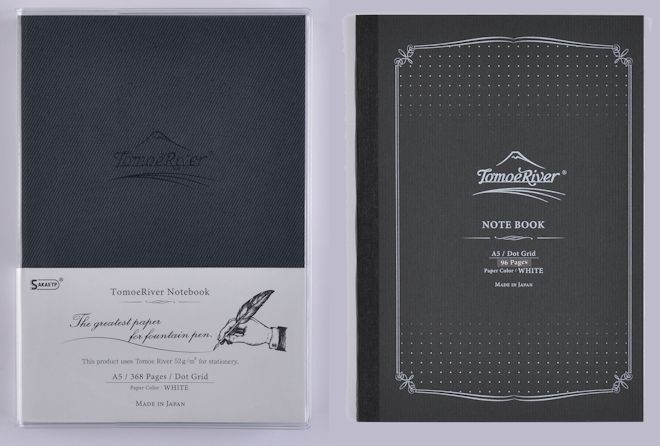 Tomoe River paper is used in Japanese day planners, including the popular Hobonichi Techo, because it is a thin, firm paper that doesn't smudge. Due to popular demand, the Tomoe River FP Notebook was created and is now available at the Seattle Kinokuniya store.
Typical notebook paper weighs from 64g/m2 to 68g/m2 but Tomoe River paper is lighter and thinner, weighing only 52g/m2. Use this 368-page, hardcover notebook, and you will be surprised how thin and durable it is. You will feel the difference in the paper density.
Grab your favorite fountain pen and see what all the buzz is about.
Location & Contact Information