The vividly bright green powder known as matcha and the earthy brown hojicha provide the foundation for Nana's marvelous menu. The subtle-tasting teas are the gateway to a whole world of delicacies that involve the powdered teas in some way.
First and foremost, a pot of tea at Nana's is a delight. Served in simple, white chinaware, the aromatic, slightly bitter teas pair well with the rest of the menu.
Nana's Green Tea is thought of as a spot for dessert and tea, and while the desserts are mouthwatering, the menu offers a lot more. Nana's menu is updated regularly with seasonal dishes and pastries. Savory dishes like Japanese curry, sashimi bowls, and chicken karaage salad cater to the lunch and dinner crowds, while the matcha sundaes and hojicha lattes and cheesecakes are favorites of the afternoon and early evening customers. All of this is served in a modern, minimalist atmosphere that makes you think you're in Omote Sando, not South Lake Union.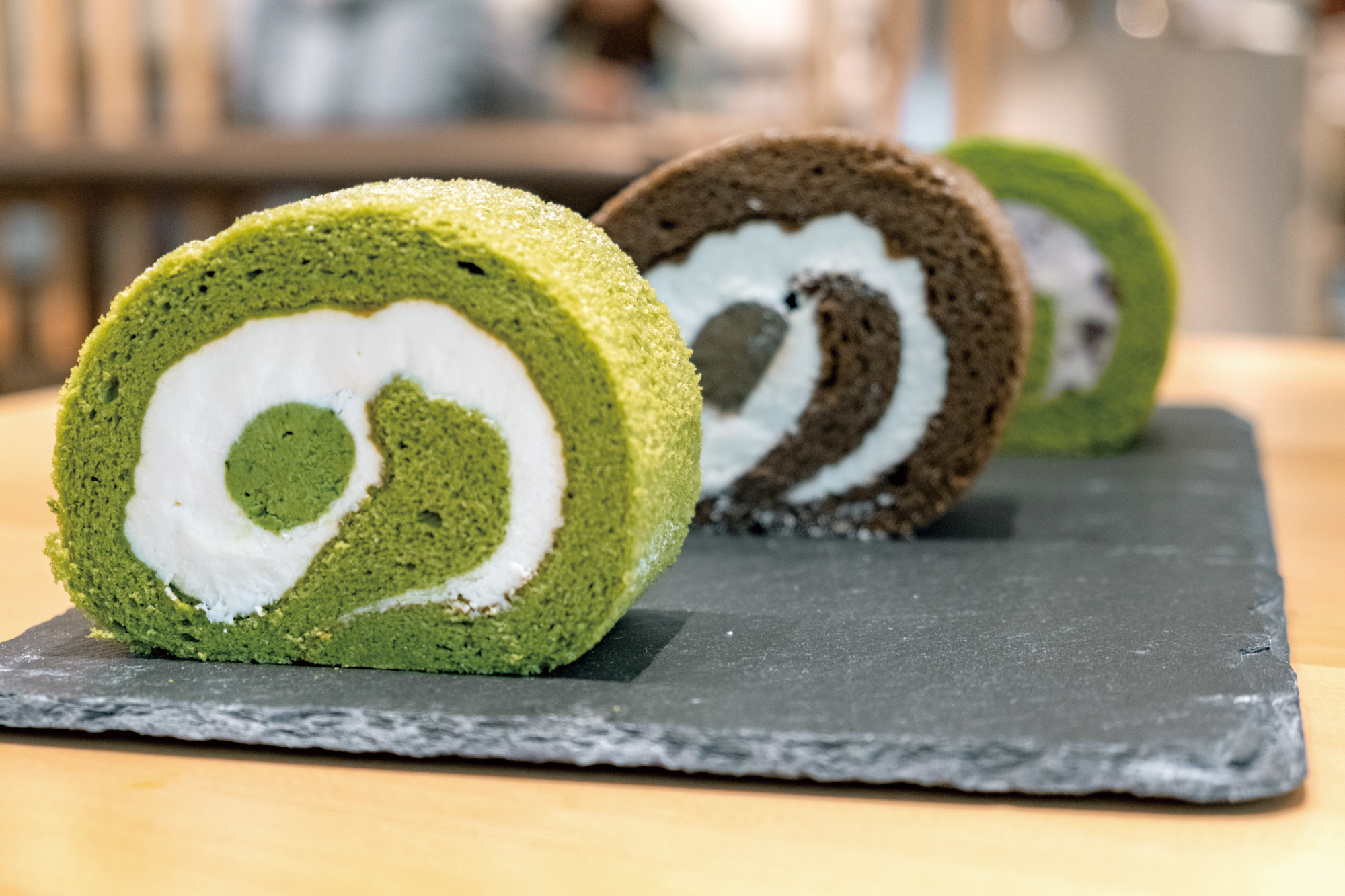 While hojicha (which is immensely popular in Japan these days) and matcha (which is quickly gaining traction as a go-to tea in the US) are the pillars of Nana's, there are other key ingredients that give Nana's cuisine its definition and character. One such ingredient is the azuki red bean paste, prevalent in Japan, and found in lattes, rolled cakes, parfaits, and much more at Nana's. Another would be black sesame. Japan is said to be the largest consumer of sesame; you'll find it in many Japanese dishes. Black sesame has a nutty taste that is just right for desserts. Another frequently used ingredient is warabi, a fiddlehead fern that is popular in Japan and Hawaii. At Nana's, you'll find it in the form of a jelly-like glutinous mochi that is somewhat like tapioca.
The teas, ferns, beans, and sesame combine to give Nana's Green Tea a unique flavor palette that is like nothing else in the Seattle area. Whether you have a sweet tooth, a love of tea, or hunger for some authentic Japanese comfort food like curry or karaage, Nana's has what you are looking for.