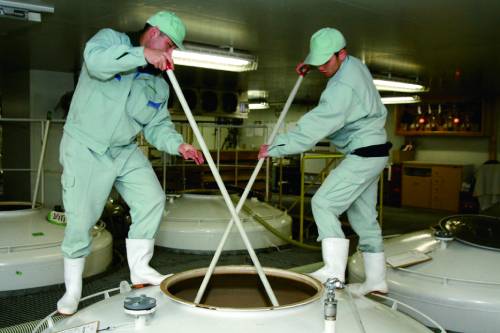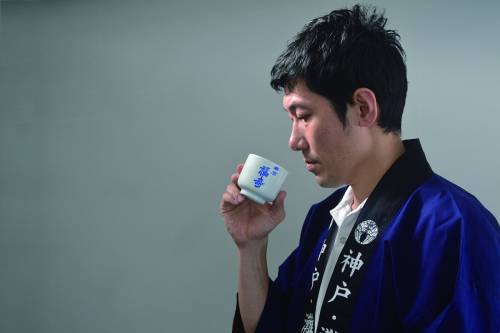 Kobe is a booming modern city with a vital seaport, skyscrapers, and shopping malls. At the same time, it is home to older enclaves where Westerners settled and a thriving Chinatown because of its long history as a trading center. These aspects have attracted more tourists to the city to imbibe the unique international atmosphere.
Dig a little deeper, and you'll find that Kobe is also a mecca for Japanese sake. The libation was brewed in Nara Prefecture 700 years ago in a much simpler form: just rice and water fermented with the help of the fungus koji. In the late 19th century, it was right here in Kobe that sake brewers figured out a new way to make sake by adjusting temperatures while fermenting during the middle of winter. Still today, Kobe is home to more than its share of prominent sake breweries.
Shushinkan, established in 1751, produces such famous sake as Ichi and Fukuju, which was served at a banquet after the Nobel Prize ceremony in Sweden. Take a tour of the Shushinkan sake brewery and learn about its history, the techniques brewers employ to make the sake, and walk through a cellar to see the latest system for sake brewing. Spanish- and English-language interpreters are on site to explain everything. This is one of the best places in the world to experience Japan's sake culture.
For more, check out the website: https://enjoyfukuju.com/en/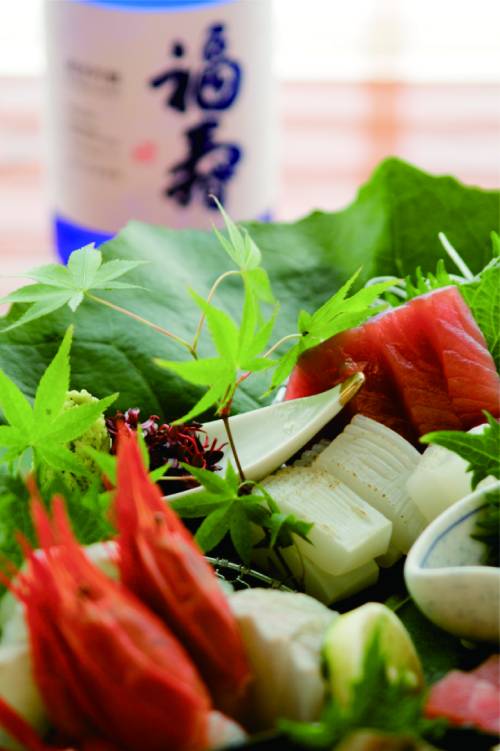 Location & Contact Information
Kobe Shushinkan
1-8-17 Mikage Tsukamachi, Higashinada-ku, Kobe 658-0044, Japan
+81-078-841-1121