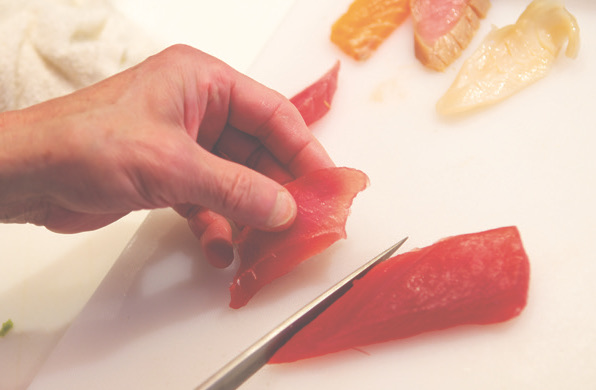 Are you a sashimi novice? Not to worry. We've created some tasting notes to help you better appreciate the subtle differences in those mouthwatering slices of fish.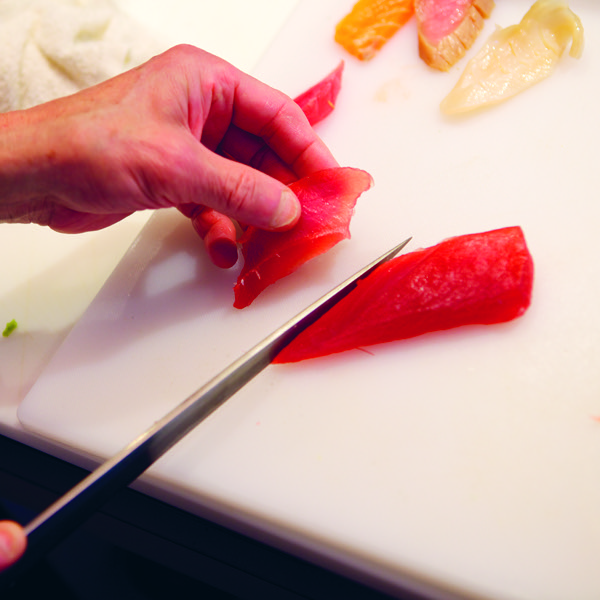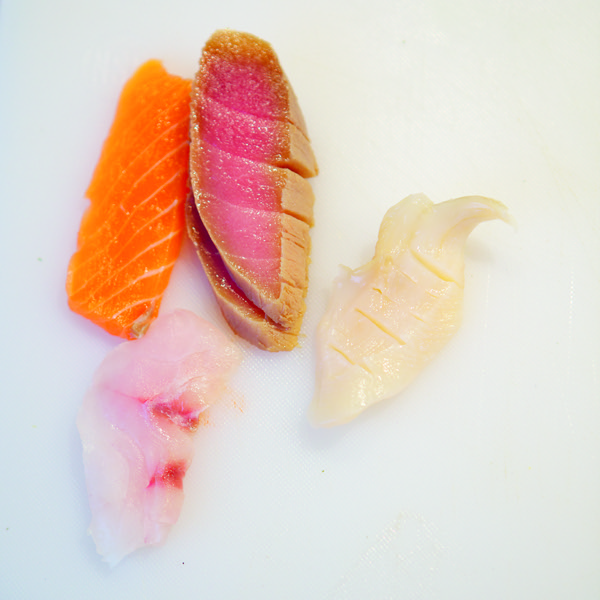 SHIROMI
(Sea Bream, Flounder, other white fish)
Akami
This flesh is found on the dorsal side of the tuna. It's known for being low in fat and having firm flesh. It's easy to eat because it's low in calories and high in protein. You'll find a hint of acidity and plenty of umami. Akami is typically bright red.
Chutoro
Located on the belly and back of the tuna. It has a moderate fat content, and is different from akami, ootoro, and the dark red flesh found in tuna.
Ootoro
The fattiest part of the tuna's belly. Tender with lots of umami and a sweetness that melts in your mouth. It has a rich combination of sweetness and depth.
Fatty and sweet with lots of collagen and astaxanthin, a member of the carotenoid family that provides salmon with its pink hue. Salmon is said to be good for your skin due to its anti-oxidant effects. Salmon doesn't have a fishy odor, and when it is fresh, it will appeal to people who tend to prefer beef or pork. Salmon sashimi appeals to the eye, the chewy texture, and the depth of umami.
Chinook
Very fatty, it melts in your mouth like butter when eaten as sashimi. It has a mild fish flavor and a rich, smooth taste.
Sockeye
This red salmon has a firmer texture and less fat.
Compared with the red-fleshed fish, shiromi, or white fish, have less fat and fewer calories. These fish don't move around much, living quietly along the coast or on the deep sea floor. They also don't live in schools. Because they need instantaneous power, they develop muscles, but they do not migrate, so they don't develop muscles for long-distance voyages nor do they require a large amount of oxygen. For sea bream and flounder, the fresher the fish is, the crispier the texture. The firm texture, chewiness, and juiciness are their outstanding characteristics. Shiromi are white because they don't have the chromoproteins of red fish.
Author profile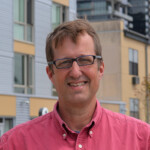 Bruce Rutledge loves books, baseball, and Pacific Northwest beer, He also loves Japan and has dedicated his career to telling more stories about the country through books, magazines, newspapers, TV, radio, and now, on Origami magazine. He works in Seattle's Pike Place Market. Come visit him in his store in the Down Under.