Amakusa is an archipelago in Kumamoto Prefecture that's made up of 120 or so islands, small and large, which are linked to the Kyushu mainland by The Five Bridges of Amakusa. Dolphin watching can be enjoyed al year round.  When it comes to sightseeing in Kyushu, tourists tend to flock to such destinations as Hakata or the Fufuin Onsen.  Amakusa is a place for those in the know – the breathtaking view of the small islands surrounded by the deep blue ocean, and the abundance of great seafood all year round.
IRIFUKU
The restaurant Irifuku has a history of 40 years on this land, and prepares its catch differently to complement each season. Their menu is rich with seasonal ala cartes that pair well with Japanese sake.  The restaurant's attention to details extends to its serveware of traditional Amakusa ceramics and porcelain.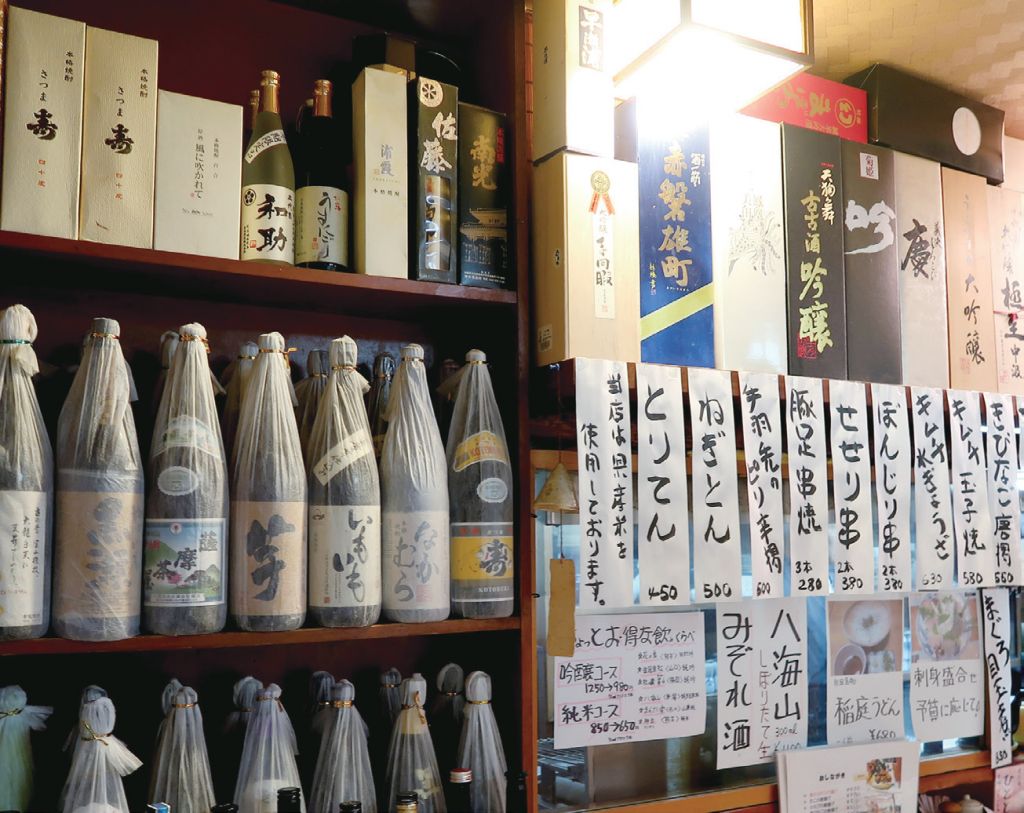 The selection of Japanese sake squeezed into the small space numbers more than 280. From standards enjoyed nationwide to rare finds, the vast selection is curated by the owner who possesses a sommelier-like knowledge of sake. Try the cold sake and the Atsukan, or hot sake, in a ceramic bowl for a unique experience.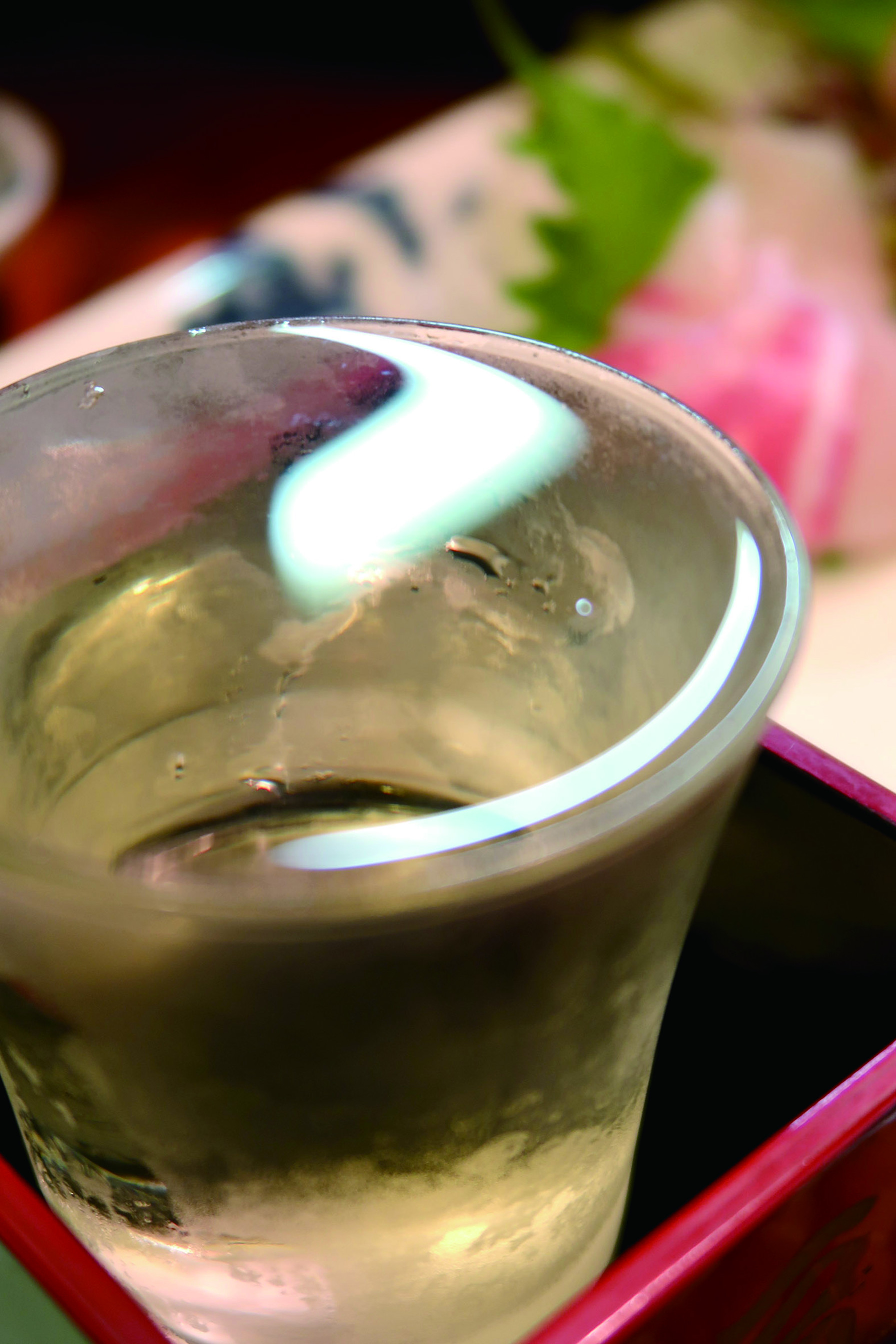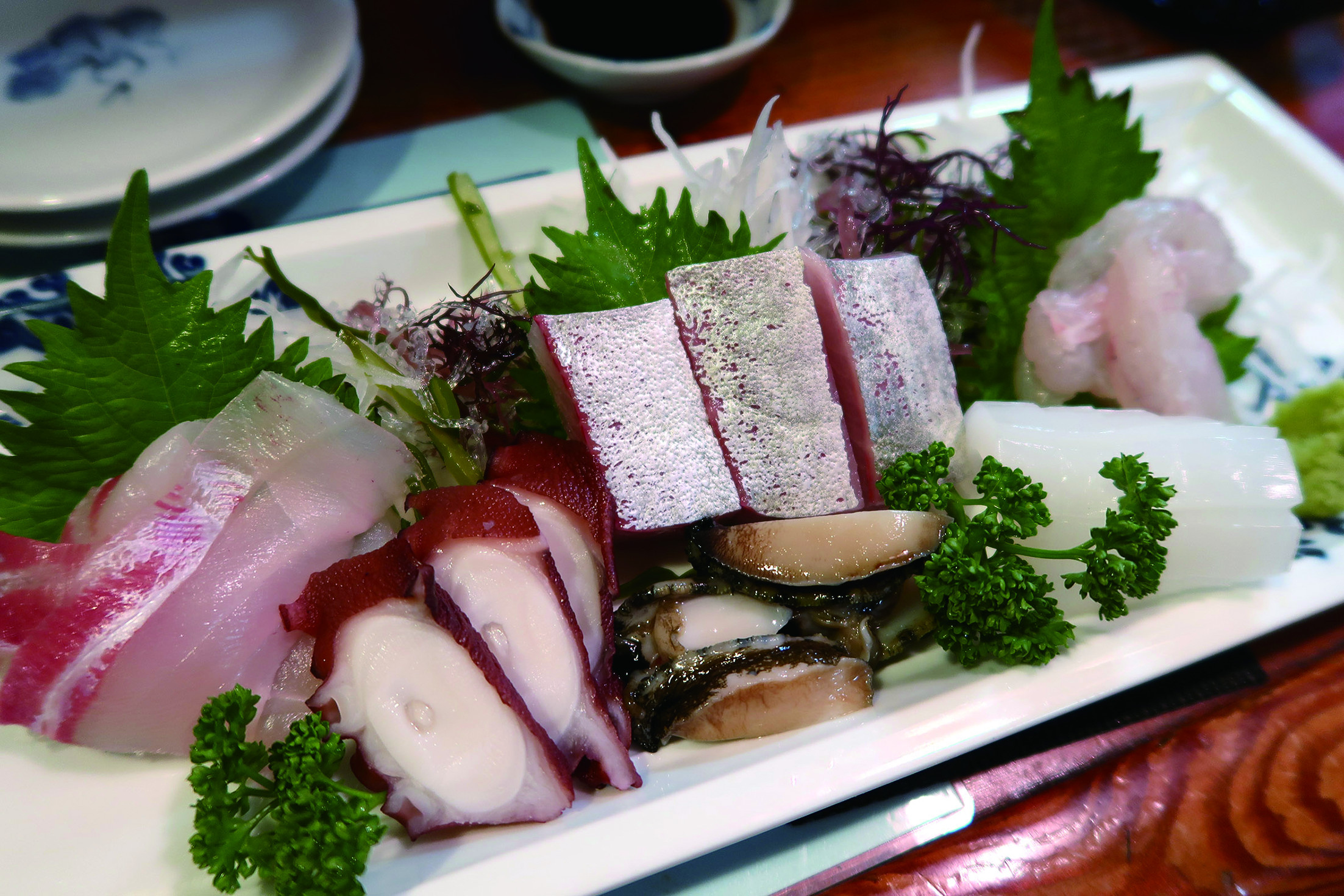 White flesh or red flesh, octopus or squid, Amakusa's offerings are fresh off the waters surrounding the islands.  Skillful knife handling renders a sooth edge to each sliced sashimi that only enhances the flavor of each piece.
Location & Contact Information
Irifuku
3-22 Chuoshin-machi, Amakusa, Kumamoto 863-0023, Japan