A Laid-Back Maid Café in the Middle of Bustling Osaka
Osaka, Japan's second city, takes its food seriously. Case in point: even the food at its maid cafés is good!
Maid cafés are well-known for being about entertainment first, with food often being a distant second. At eMaid, in the lively Namba area of downtown Osaka, this is not the case. This maid café looks and feels a lot like a regular café. This is not the bright and poppy interior of the traditional maid café. The soft-colored interior is welcoming, and the café actually has a full-scale kitchen in the back, which makes it possible to offer an extensive lunch and dinner menu as well as a wide selection of drinks. Sure, women in maid costumes greet you with, "Welcome back, master (or princess)," but they don't approach your table unless you ring a bell.
Customers at eMaid are also a bit different from those who frequent typical maid cafés. They visit eMaid to enjoy the food and the quite atmosphere of the café as well as to meet with the cast. Origami visited eMaid a little after lunch hour and there were several solo customers who were studying or reading quietly, and some groups of women chatting with their friends. Of course, the maids will pop over to your table as soon as you ring the bell, but your privacy is also respected.
If you are interested in the maid café staples such as pancakes or omelettes, you'll have a treat when the maids come over and draw adorable pictures on your food with chocolate sauce (for the pancakes) and ketchup (for the omelettes). We asked Emi, one of the staff members at eMaid, for her recommendation. "A pot of tea! We have many kinds of black tea," she replied enthusiastically. "Maids will prepare the tea and serve it at the table. Also, we have a full-scale kitchen and great cooks. Our food is very tasty. I think we are a restaurant as well as a café."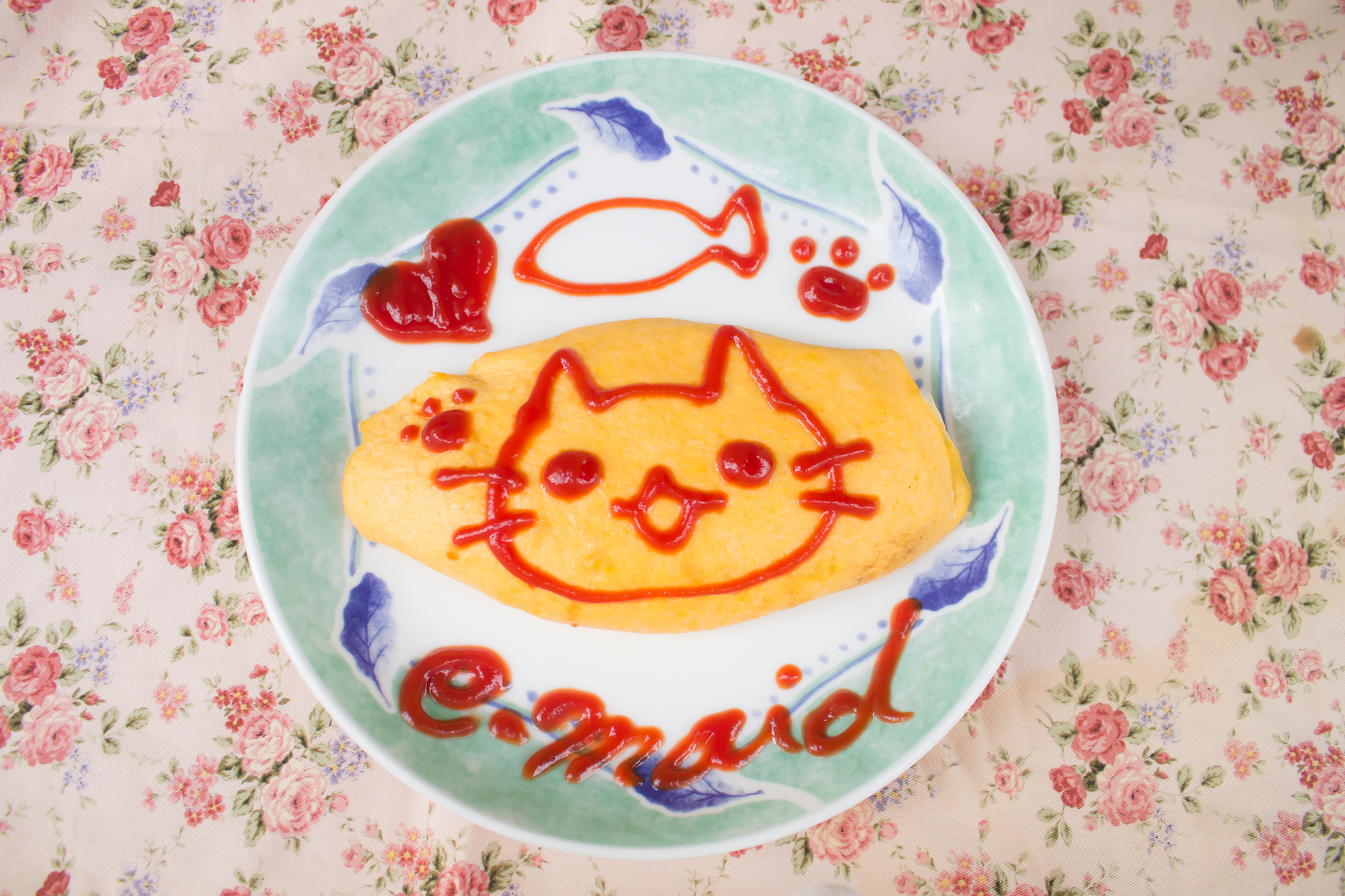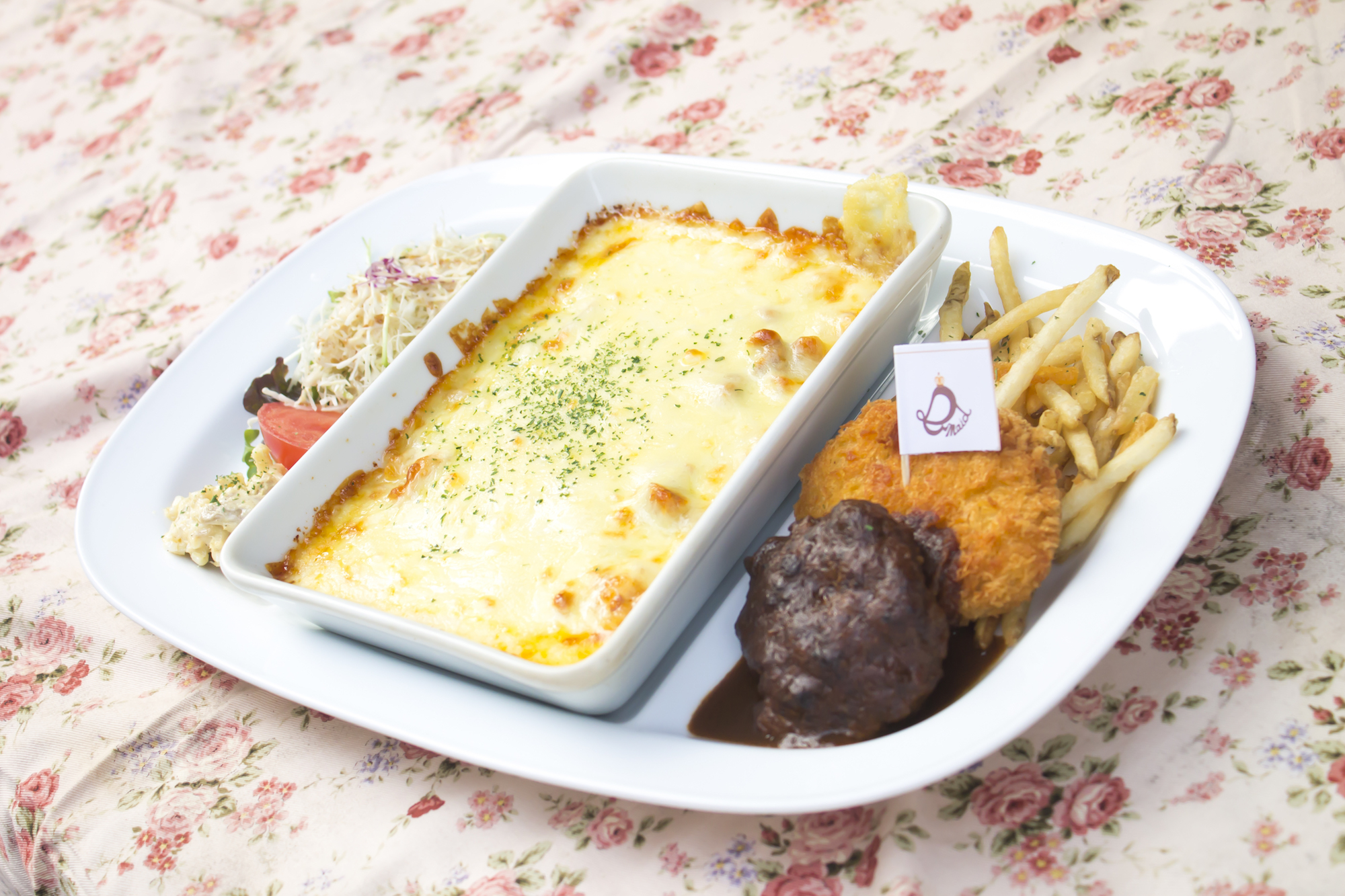 We think so too. We also recommend eMaid to people who have never experienced a maid café before and are a little intimidated by all the singing and dancing. The low-key vibe at eMaid lets you experience the fun of a maid café without feeling like you have to pay attention to their every move.
Just a couple of reminders: eMaid has a very strict rule against taking pictures. You can only take photos of the food and drink you have ordered under the supervision of the café staff. No picture of the maids or the customers, please. The café has smoking and non-smoking sections. Let them know which section you prefer when entering the café.
Location & Contact Information
e-maid
Address: 2-3-6 Nanba Naka, Naniwa-ku, Osaka (10 min walk from Namba Stations)
Phone: +81 6-6649-0620
Website: http://e-maid.net/