Japan wasn't always a destination for delicious steaks and meat dishes. For much of its history, Japan consumed very little meat based on Buddhist influence, which forbade meat eating. But the wave of modernization in the late 1800s changed all that. Soon, meat was not only accepted by mainstream Japanese, it was being prepared in new and different ways by applying traditional Japanese cooking methods to it. The result has been a long-time love affair with meat that has produced some of the most delicious beef dishes in the world.
Origami has selected several restaurants in Tokyo to introduce you to the world of wagyu in Japan's capital.
Teppanyaki Steakhouse Hama in Nogizaka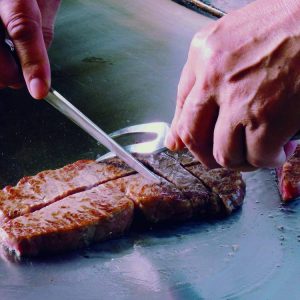 Since the 1970s, Americans have enjoyed teppanyaki, where beef is prepared in front of you on a thick griddle. At Steakhouse Hama in Tokyo's fashionable Nogizaka neighborhood, chefs use the griddle to expertly prepare strips of wagyu. They use the different parts of the griddle to cook at different temperatures, moving the steaks around to cook them to perfection. They sometimes use a copper cover to adjust the internal temperature of the meat.
Steakhouse Hama opened for business in 1964. Today, the steakhouse is a magnet for Hollywood celebrities and famous musicians passing through town. If you visit, be sure to try the Matsuzaka Beef. Steakhouse Hama serves some of the highest-grade Matsuzaka found anywhere. For more information, check out the website: http://www.steakhousehama.co.jp/en/
Sukiyaki Ajitetsu in Akasaka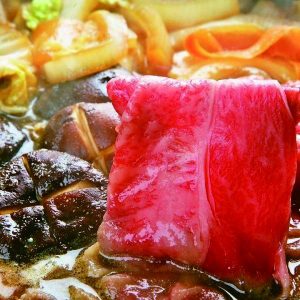 Sukiyaki is another famous Japanese meat dish. The original sukiyaki had an intense miso flavor because cooks used a thick miso paste to mask the smell of the meat. Over the years, the cooking method became more refined, and today, sukiyaki is prepared with a subtle soy-based dashi broth.
The original Ajitetsu opened in Kobe in 1949. The restaurant is famous for the way they prepare and serve their beef. They buy a whole Kobe cow and dry-age it. They serve it at the optimal time for enhanced flavor. For more information, check out the website:
https://akasakaajitetsu.owst.jp/en/
Yakiniku Himuka in Ginza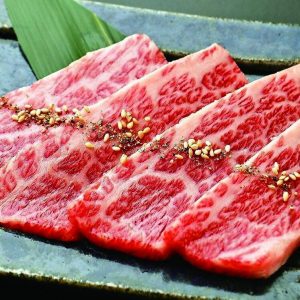 Yakiniku is a Japanese dish where slices of beef are charbroiled on a gridiron. It is often confused with Korean barbecue, but yakiniku uses Japanese cooking methods to bring out the natural flavor of the ingredients. Himuka serves Ozaki Beef. The proprietor of Ozaki Beef, Muneharu Ozaki, is a frequent diner at Himuka. Perhaps you'll see him there! This is the best restaurant to taste his world-class steaks. Reservations are recommended. The website is https://ginza-himuka.owst.jp/en/