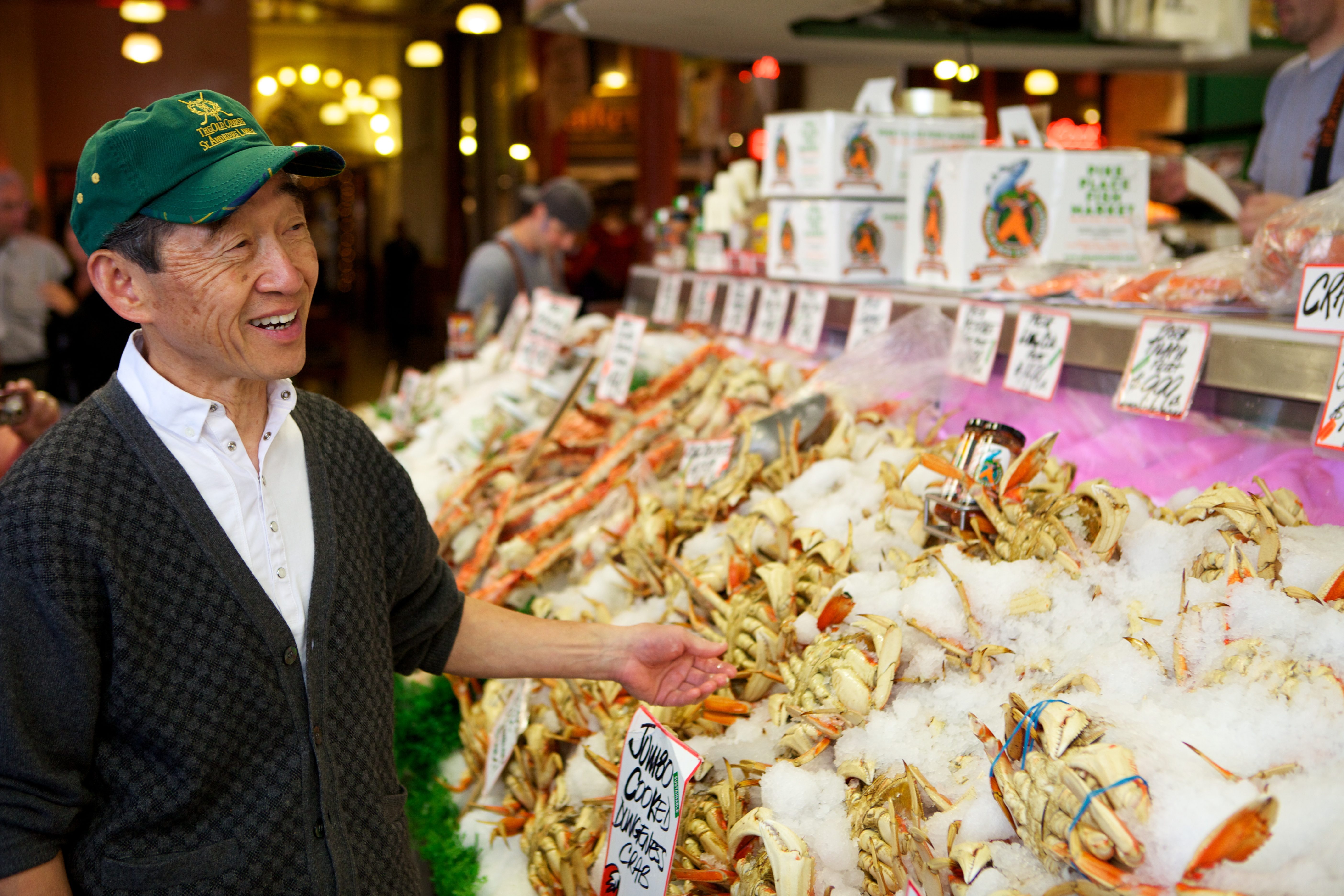 Chef Shiro Kashiba, more than anyone else, embodies the Seattle sushi scene. From his early days making sushi at Maneki in the late 1960s to his current job serving sushi at the swanky Sushi Kashiba across from the Inn at the Market, Chef Shiro has helped guide Seattle's sushi history. At 77, he's still innovating. Of course, former boss Jiro Ono (of Jiro Dreams of Sushi fame) is still serving customers in Tokyo at the age of 93, so Shiro has a long way to go.
Chef Shiro was trained at a high-end sushi bar in Tokyo's Ginza district before coming to the United States. He worked at and founded several restaurants over his career, but his short stint at Maneki is widely seen as the moment when traditional Edomae-style sushi was first served in Seattle.
When we sat down with him at Sushi Kashiba recently, he served us some homemade plum wine that tasted like the very essence of plum. The man doesn't do anything halfway.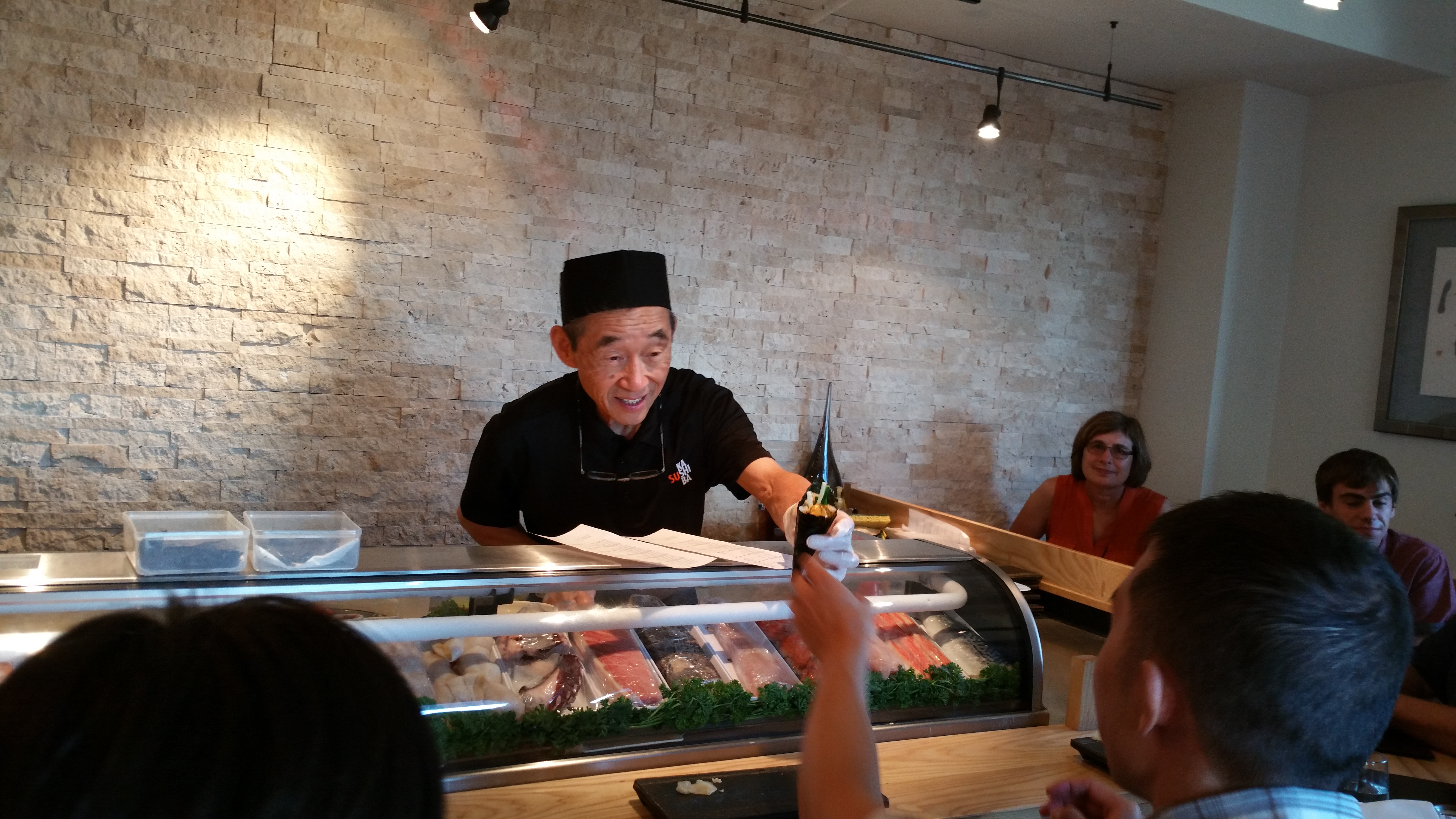 He recalls his time at Maneki fondly. "Back then, people ate tempura, sukiyaki, futomaki, inarizushi and barazushi, which was big in Kansai, but I was the first to serve Edomae sushi," he remembers. "In those days, the customers were 90% Japanese, with some Boeing people and traders and shipping company people."
Chef Shiro often went to Los Angeles to get inspiration since the metropolis had more Japanese cuisine than Seattle. Over time, he realized what abundance was in his adopted backyard and started incorporating more local ingredients into his dishes. "We are doing Seattle-style Edomae sushi," he says of his current restaurant.
Over the years, Chef Shiro was the first to serve geoduck and black cod kasuzuke (his recipe was written up in the New York Times). He even tried to open a conveyor-belt sushi restaurant in the 1980s (that venture didn't pan out). The septugenarian chef shows no signs of slowing down. Lately, he's been raving about nishin (Pacific herring) sushi. The fish earns a "best choice" designation from the Monterey Bay Aquarium's Seafood Watch program for sustainability. Chef Shiro also loves experimenting with local sardines. And don't get him started on his beloved smelt: One of his favorite meals is a smelt sandwich.
Long ago, when a young Shiro Kashiba was sending hundreds of letters to Japanese restaurants in the US to try to find work, he received exactly one response. A chef in San Francisco wrote back to warn him that there was "no money tree in the US." While that may be true, Chef Shiro has shown that hard work and charisma can still take you far.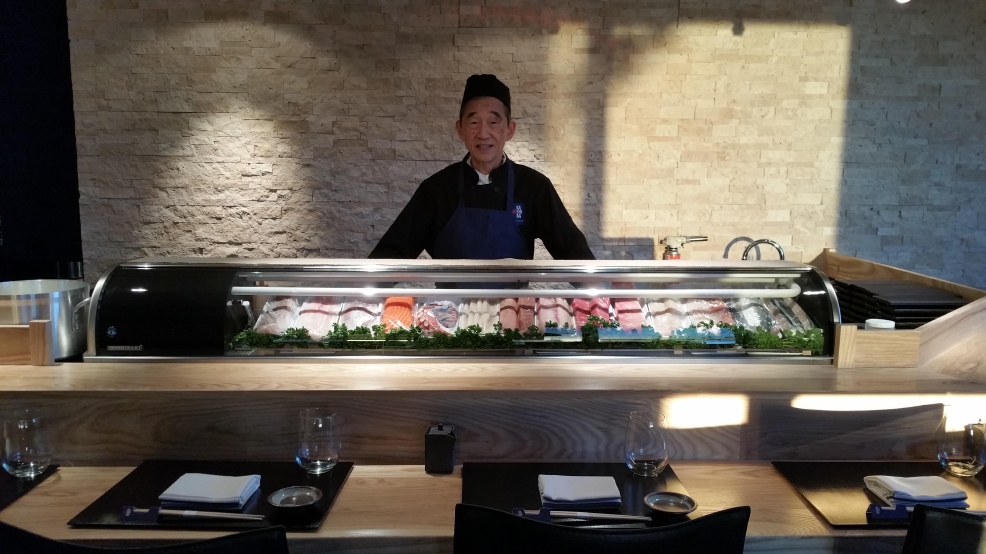 Location & Contact Information
Sushi Kashiba
86 Pine St #1, Seattle, WA 98101