New children's book brings yokai to life
When folklorist, author and translator Zack Davisson came across the work of Swiss artist Eleonora d'Onofrio on the Internet, he was instantly smitten. D'Onofrio had rendered a series of Japanese yokai, or monsters and spirits, in her original style. The paintings spoke to Davisson, so he reached out to her and asked if she would be willing to pair them with his original stories for children. She agreed, so Davisson, who has written books on Japanese ghosts and supernatural cats and translated myriad manga, set off to do something he had never done before: write fiction.
The result is a fun, sometimes frightening, always visually stunning book from Chin Music Press of Seattle called Yokai Stories. The publisher says it is the first-ever English-language storybook for children on yokai. Davisson has written 16 stories to pair with d'Onofrio's art. Some of the stories are cute and whimsical, others will make your spine tingle and still others feel like little wisps or fragments. Davisson explains that Japanese "ghost stories" don't always follow a narrative arc. Sometimes they just describe something creepy or odd, like the little ghost girl who lives in a hotel and wants to play ball, or Baku, the eater of dreams.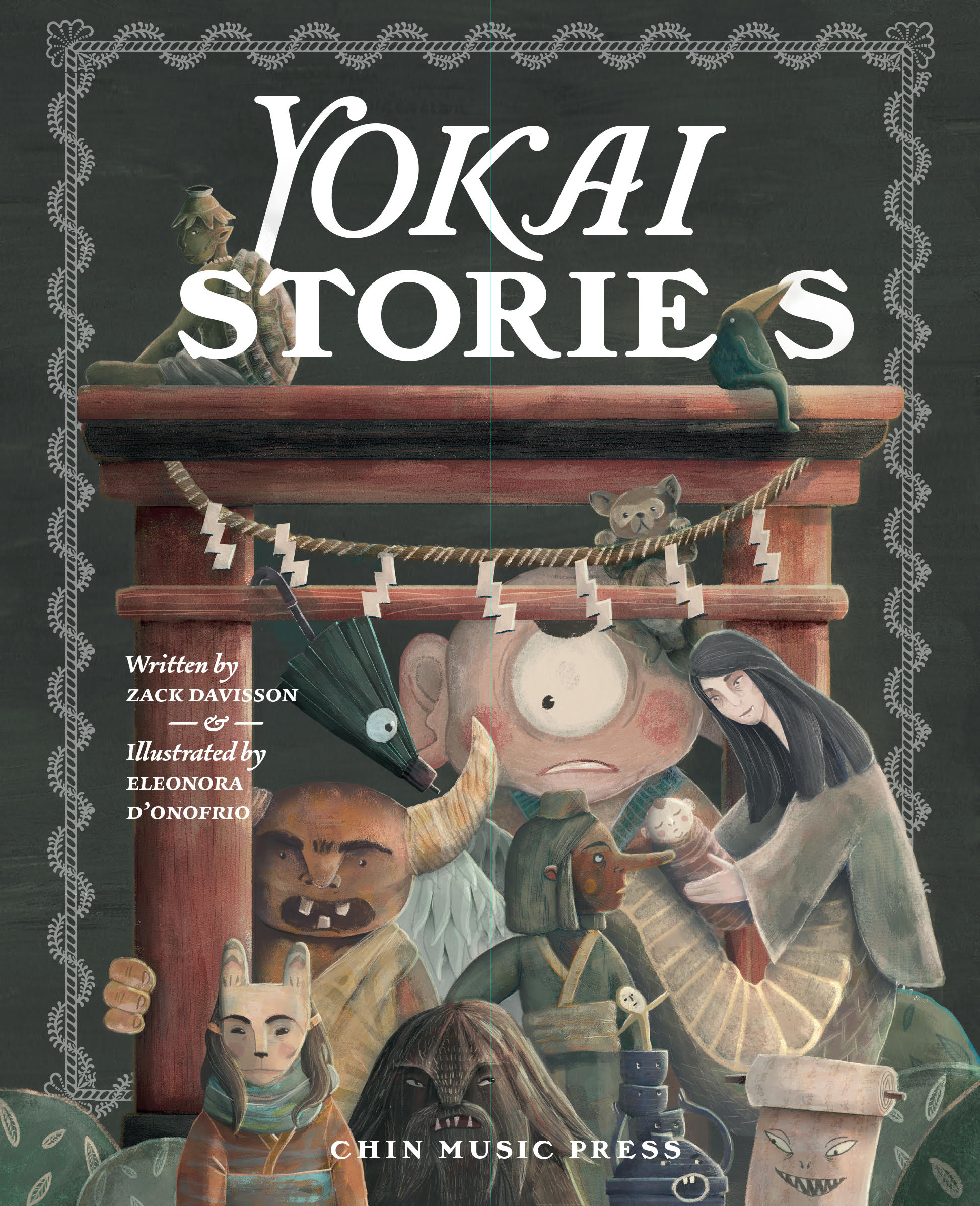 The book is suitable for young readers, but it will also appeal to adult fans of anime and Japanese folklore.
Chin Music Press notes that yokai have captured the fascination of the world's youth through games and entertainment like Pokemon Go and Yokai Watch. Yokai Stories offers tales set in modern day that are true to the folklore behind yokai. Plus d'Onofrio's renderings add an exciting visual twist to the yokai world, which is often depicted through grotesque images in woodblock prints or ultra-cutesy modern drawings. D'Onofrio's contribution adds a new ripple to how we see yokai.
The book became available October 2018 at fine bookstores and from Chin Music Press' store in Pike Place Market. For more, go to www.chinmusicpress.com.