JAPANESE TEA NEEDS TO BE BREWED at just the right temperature to bring out its umami and fragrance. This can take a lot of work, which is why bottled tea is so poular in Japan.
Thé D'or is the exception, a bottled tea that successfully brings out to the fullest the true umami and fragrance of Japanese green tea and then bottles the tea in perfect condition. In Japan, Thé D'or is served in high-end restaurants. The tea is very popular among those who do not drink alcohol.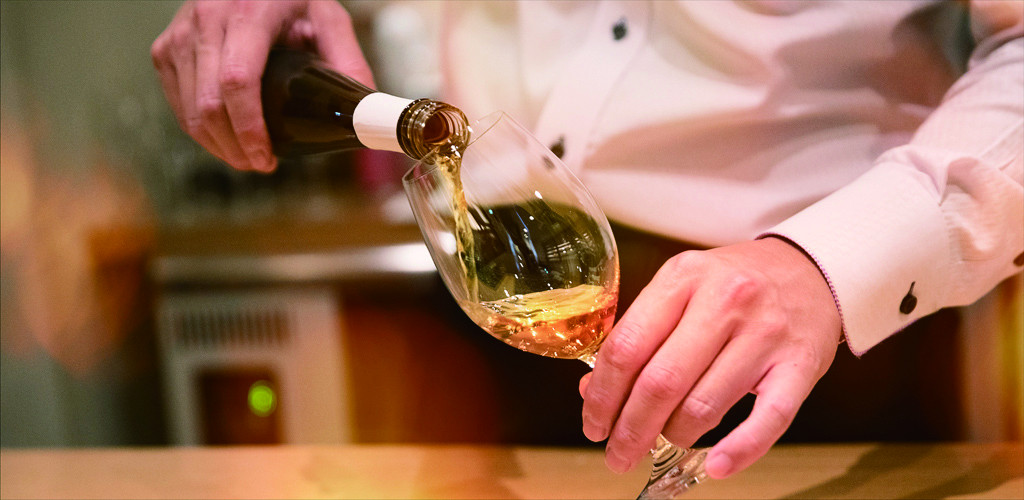 Thé D'or uses well-selected, organically grown tea leaves. The Tea Company has mastered the best extracting methods for each type of tea leaf. It offers three kinds of flavor from light to rich, depending on the tea leaves. The company also offers a variety of tea, including fermented tea and smoked tea.
Good tea leaves are said to be glossy and a very deep green, but the tea prepared with those leaves should be pale gold with a slight blue hue. Green tea should not be too bitter; it needs a balance between umami and sweetness.
Thé D'or Gyokuro is rich in umami, mildly sweet, and has a full, deep fragrance. We recommend pairing Thé D'or Gyokuro with matcha chocolates.Thé D'or is not available in the US right now, but the company tells us it will be serving tea at several high-end sushi restaurants in Seattle.