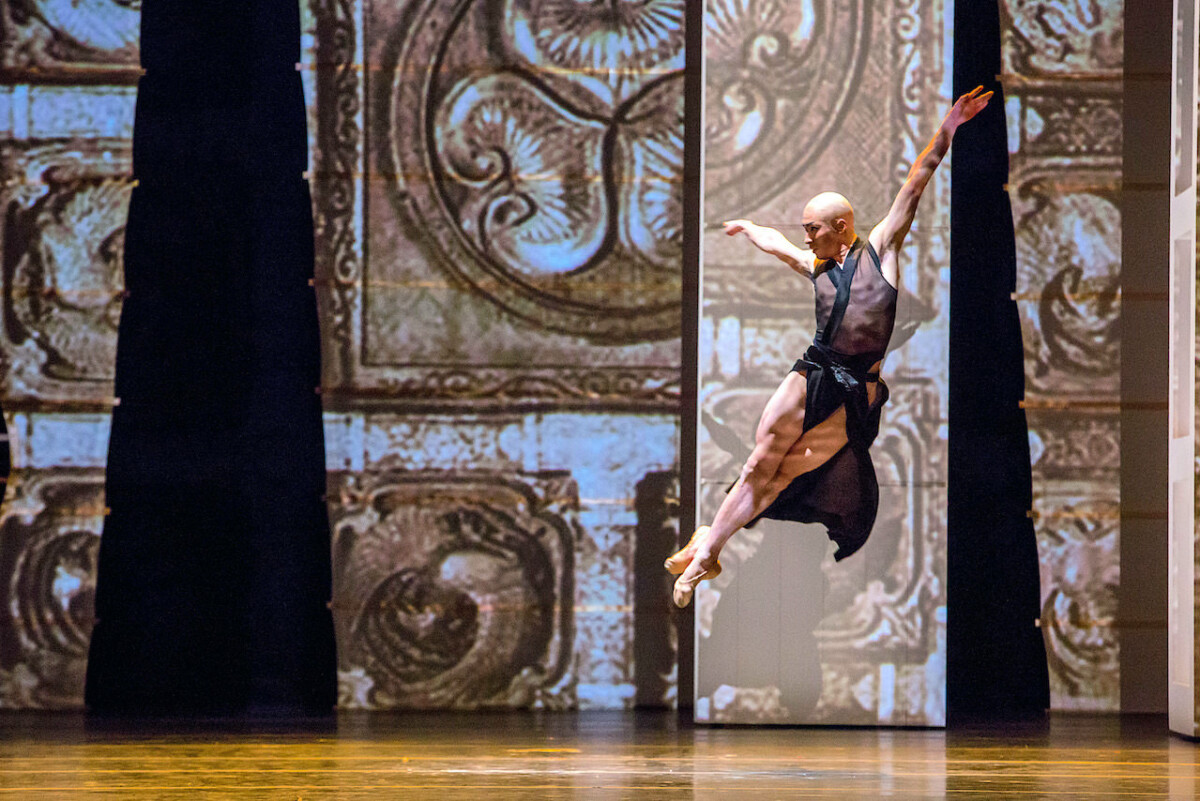 Backstage Path: Leaping to the World from Chicago
The premier ballet company,the Joffrey Ballet is located in Chicago, the third biggest city in the United States. The Joffrey Ballet was founded as a touring company in New York in 1956 by Robert Joffrey and Gerald Arpino. They moved to Chicago in 1995 where they built the Joffrey Tower, their own building with 7 studios and a black box theatre. They offer wonderful performances every season for anyone to watch.
There are Japanese dancers who work hard in such a company. They all hold big dreams to be an amazing dancer in the world. They found their home in Chicago, at Joffrey to continue their career as a dancer, or to start the career.
Yoshihisa Arai is the one of the Japanese company members in The Joffrey Ballet. Yoshi is one of the leading dancers at the company and he appears to do a main role in several productions. He has done Prince from Cinderella, Nutcracker prince from The Nutcracker, Mercutio from Romeo and Juliet, etc.
Yoshi started ballet training when he was 11 years old at the International Ballet Academy in Hiroshima, Japan. He moved to train at The Royal Ballet in London at the age of 15. After graduating from the school, Yoshi chose his professional career with Northern Ballet in the UK for three seasons. While he was in the UK as a student, he performed for the birthday celebration of Her Majesty the Queen Elizabeth at The Royal Opera House Covent Garden. He also performed at the school performance for His Royal Highness of Prince of Wales at Buckingham Palace. These are very precious experiences to have.
Yoshi moved to the United States to continue his dancer career with the Joffrey Ballet after spending a year with the Tulsa Ballet in Oklahoma. As a professional dancer, he performed large numbers of roles from classical ballet to contemporary works. His best known repertories are Madame Butterfly, Romeo and Juliet, Anna Karenina by Possokhov, The Nutcracker by Wheeldon, Sylvia by Nuemeier, Miraculous Mandarin by Possokhov, Allegro Brilliante by Balanchine. These are just a few of the roles that he has done. He earns amazing experience as a professional dancer and he is gaining achievements.
His hard works are becoming known by the artist world, art organizations, presses and ballet fans. His interviews, articles and reviews are getting spread out by famous newspapers, such as New York Times, Chicago Tribune.
New York Times' Gia Kourlas stated, "Yoshihisa Arai did deliver an intermittently vibrant Mercutio." One of audience favorites about Yoshi is his character and acting. Although his ballet technique is phenomenal, he takes each role seriously and makes it his own character to deliver a clear message to the audience. Mercutio from Romeo and Juliet is witty, funny, hotheaded, and perhaps even a bit crude. Even no ballet lovers, no Shakespeare lovers or people watching the ballet for first time could understand who Mercutio is by Yoshi's performance.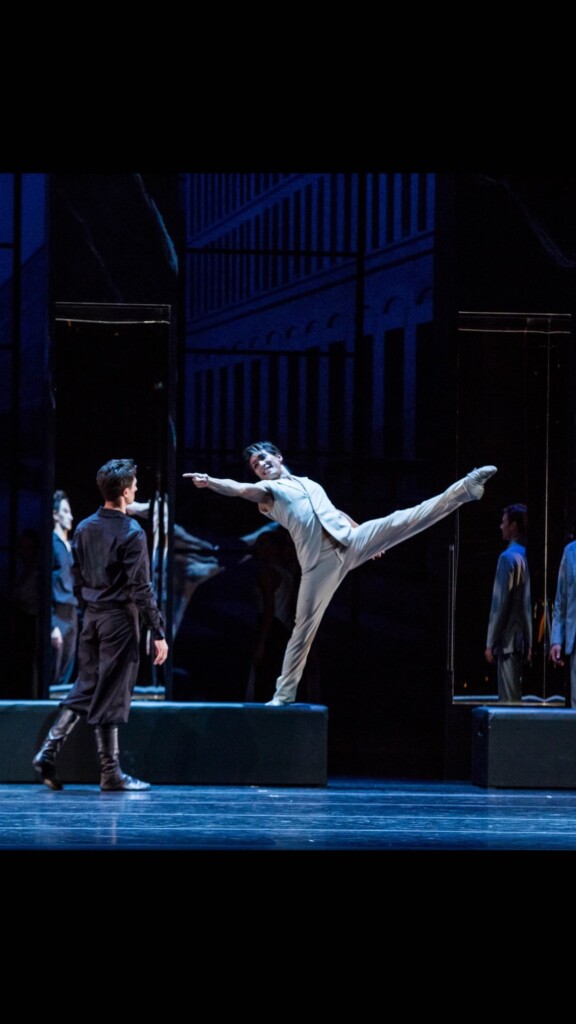 Mercutio from Romeo and Juliet / Photo by Cheryl Mann
Another signature ballet of Yoshi is the Mandarin from The Miraculous Mandarin. He performed this role as a world premiere in Ohio with the Cleveland Orchestra. His role was to be a wealthy Chinese man who falls desperately in love with a woman, before suffering a brutal, violent death. This role is exceptionally hard to act and he needed to adapt the tai-chi form of choreography with ballet movements. Yoshi did extremely well with this role. Ayako Kato from Picture this Post said, "Arai makes a strong appearance as the mandarin— with clean sharp angular lines and highly technical dynamic jumps eloquently defining the space. His movements spread tension."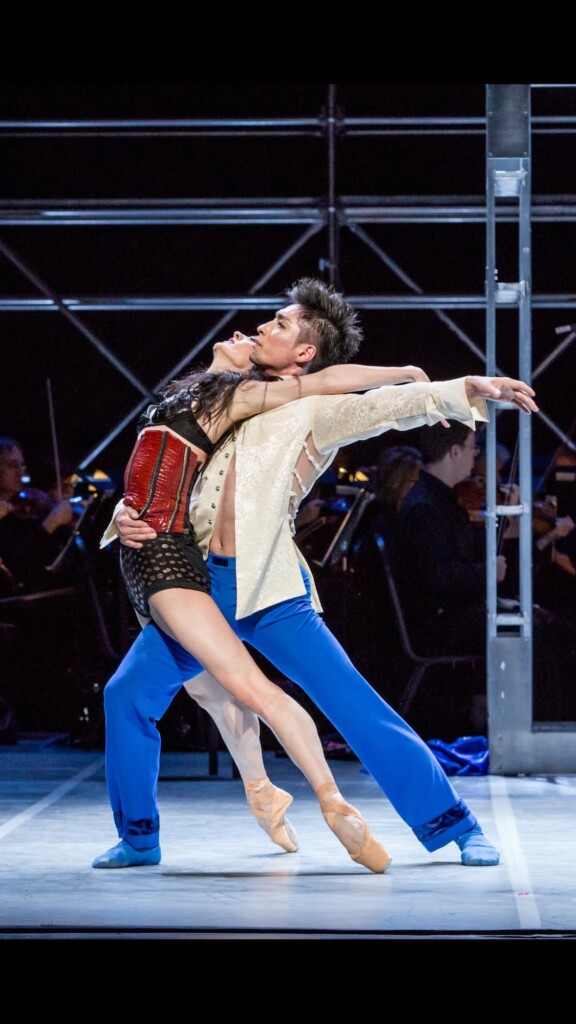 The Mandarin from The Miraculous Mandarin / Photo by Cheryl Mann
This extraordinary dancer Yoshihisa Arai does not stop at being a dancer. He expands his career by being a choreographer. He has choreographed several pieces to the Joffrey Ballet's own academy, Joffrey Academy of Dance, local studios and abroad. His debut piece was the "Firebird Suite" collaboration with the Chicago Symphony Orchestra in 2017.
Amid pandemic, the Joffrey Ballet announced that they would cancel their performance until June 2020. While we need to wait to see Yoshi perform in person until next year, we cannot stop watching this amazing dancer's journey as a professional dancer and choreographer. Soon he will have the chance to perform again and awe the audience.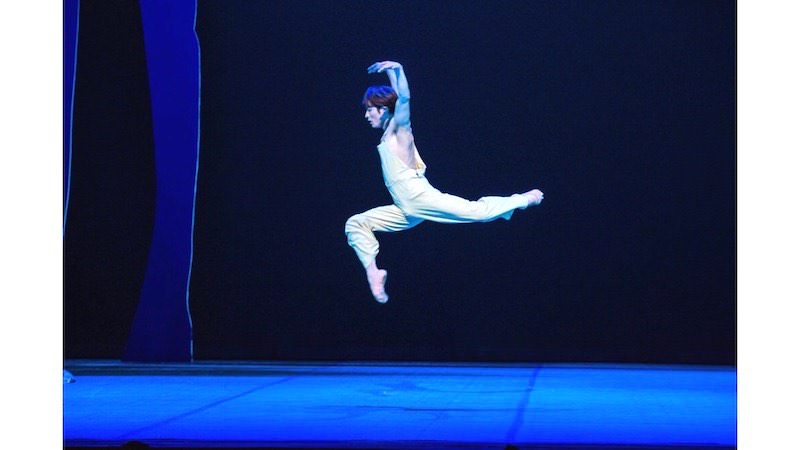 All photos by Cheryl Mann
Author profile

Mai Claypool was born in Saitama, Japan and moved to the United States to study dance in 2003. She is a professional dancer and a teacher. She has lived in New York, Florida and Illinois. She loves dancing, singing, and eating!
Latest entries