If you can't make it to Japan but are jonesing for some Japanese sweets, don't fret. Seattle has more and more options to choose from these days. We've got traditional Japanese confectioneries made with a delicate aroma and taste of green tea, sweets with anko, cake made out of numerous layered handmade crêpes, and newly released matcha chocolate bars. Here are the places ready to satisfy your sweet tooth.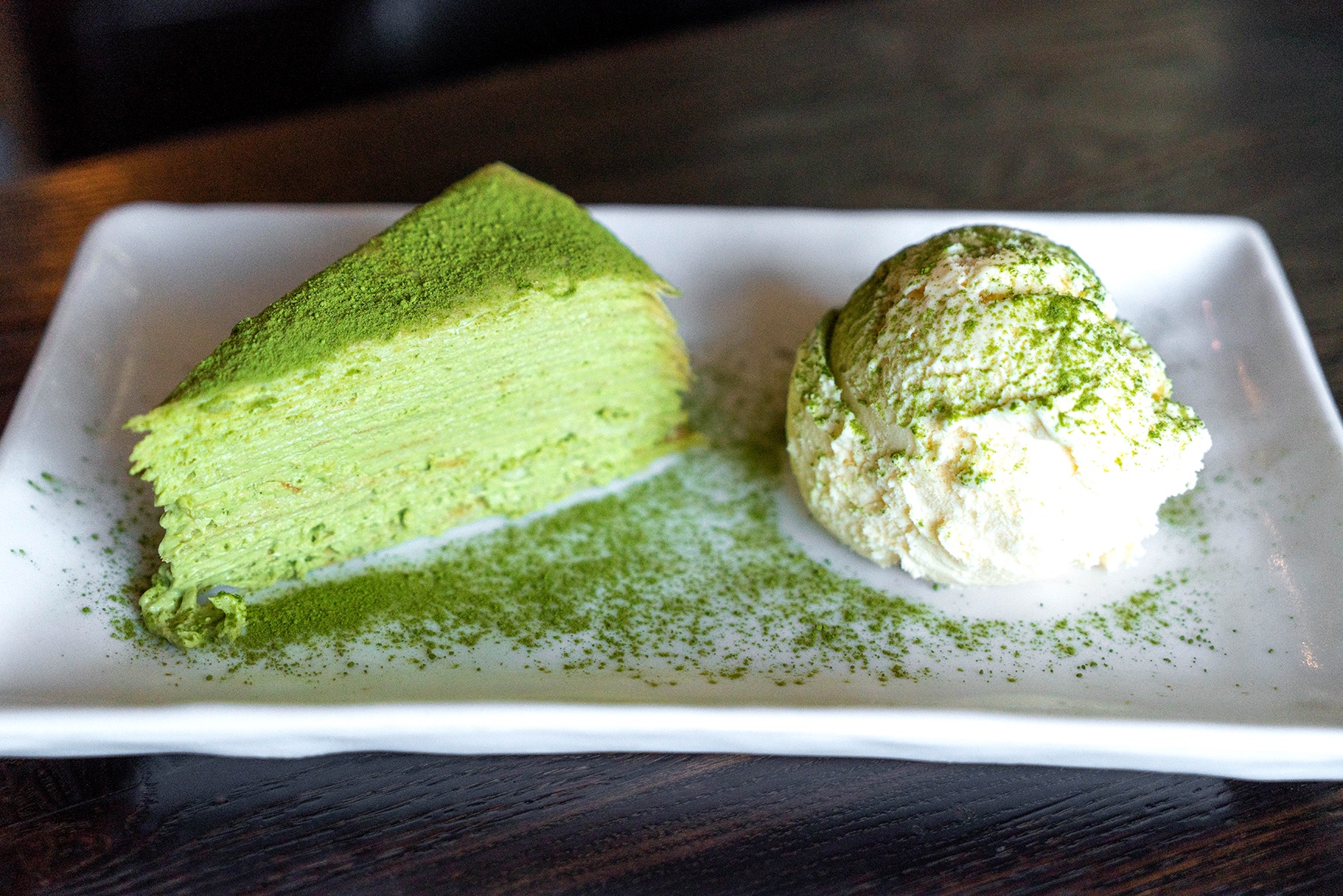 Lady M Green Tea Mille Crêpe
Yes, the sizzling Japanese BBQ at Gyu Kaku is to die for, but save room for dessert because the restaurant has a surprise for you: It's the only restaurant in the greater Seattle area to serve Lady M cakes. Many of you may know of Lady M Confections because they visited Seattle and had a popup shop at Bravern in the last few years. They are a New York confectionery whose mille crêpe is amazingly popular! The mille crêpe is made with more than 20 sheets of handmade crepes layered with light cream in-between. This is a heavenly dessert for anyone with sweet tooth!
Website: https://www.gyu-kaku.com/bellevue/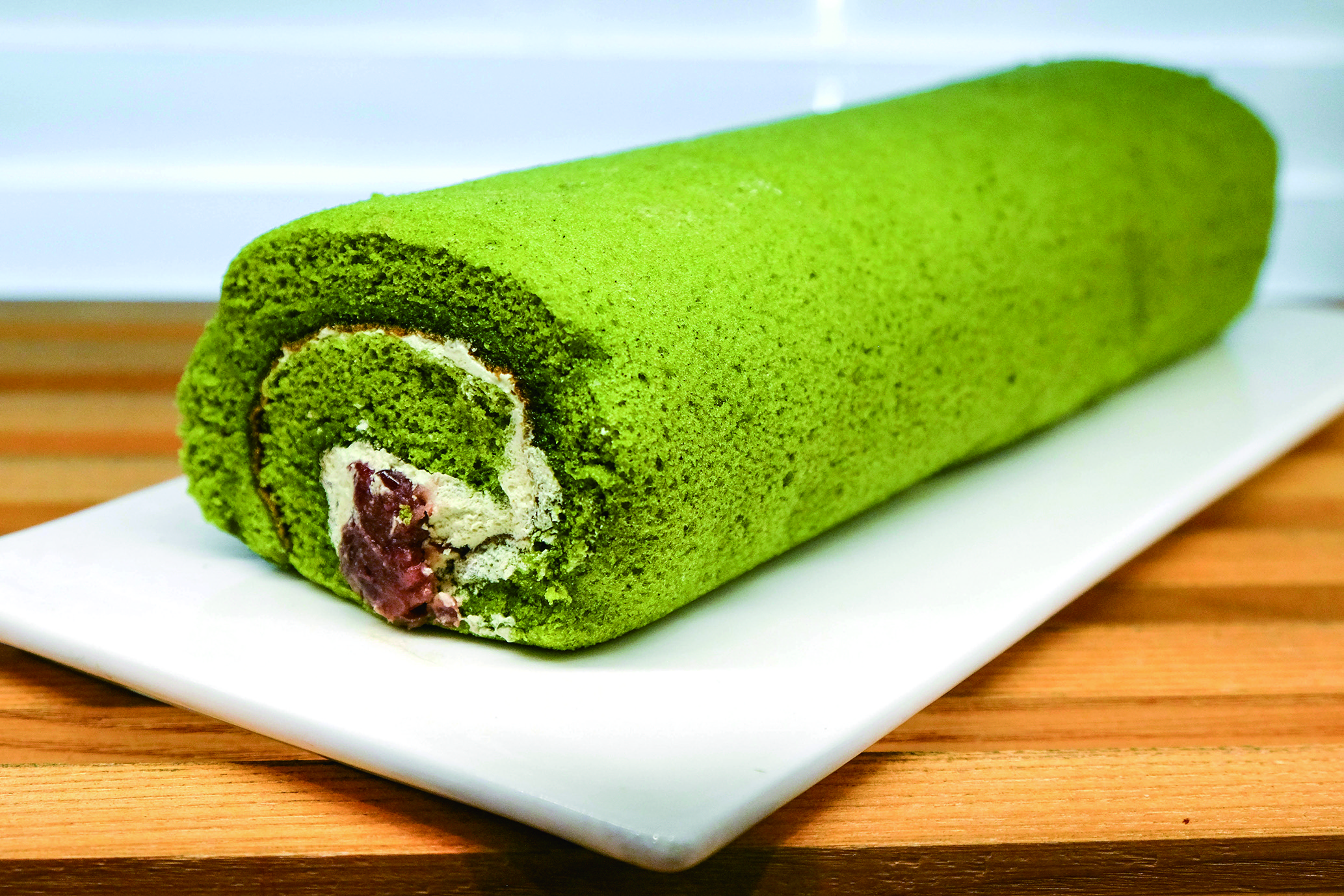 Green Tea Roll Cake
TOUS les JOURS
TOUS les JOURS is a French-Asian bakery in Bellevue that offers freshly baked goods every day and also has a great selection of cakes and desserts. The staff's recommendation is the green tea roll cake. It is very moist and goes with green tea, black tea or coffee. In the bakery section, you find a wide variety of bread and pastries to choose from including doughnuts, croissants, red bean bread (a favorite in Korea), Danishes, baguettes, and even a savory kimchi croquette!
Website: http://www.tljus.com/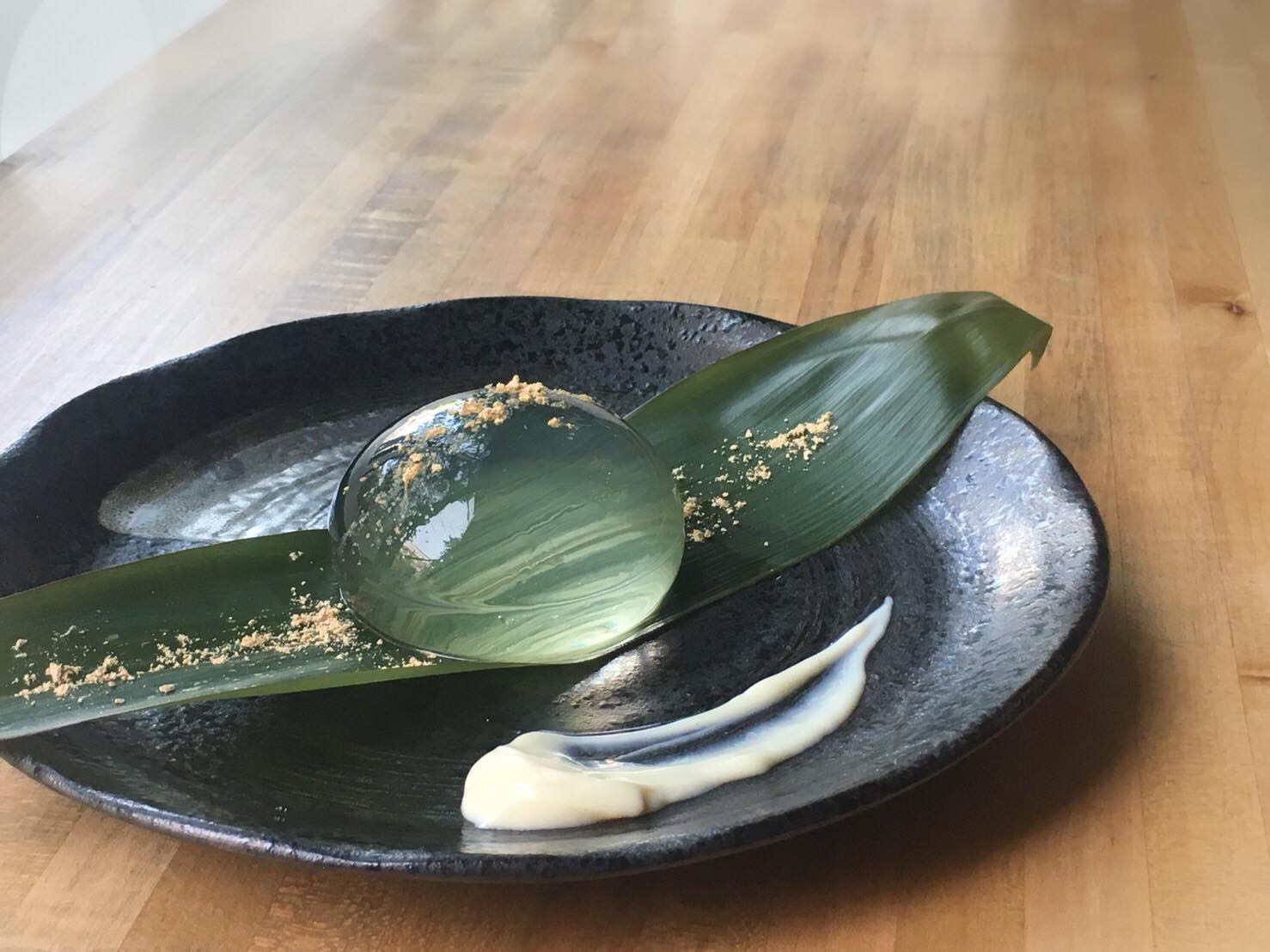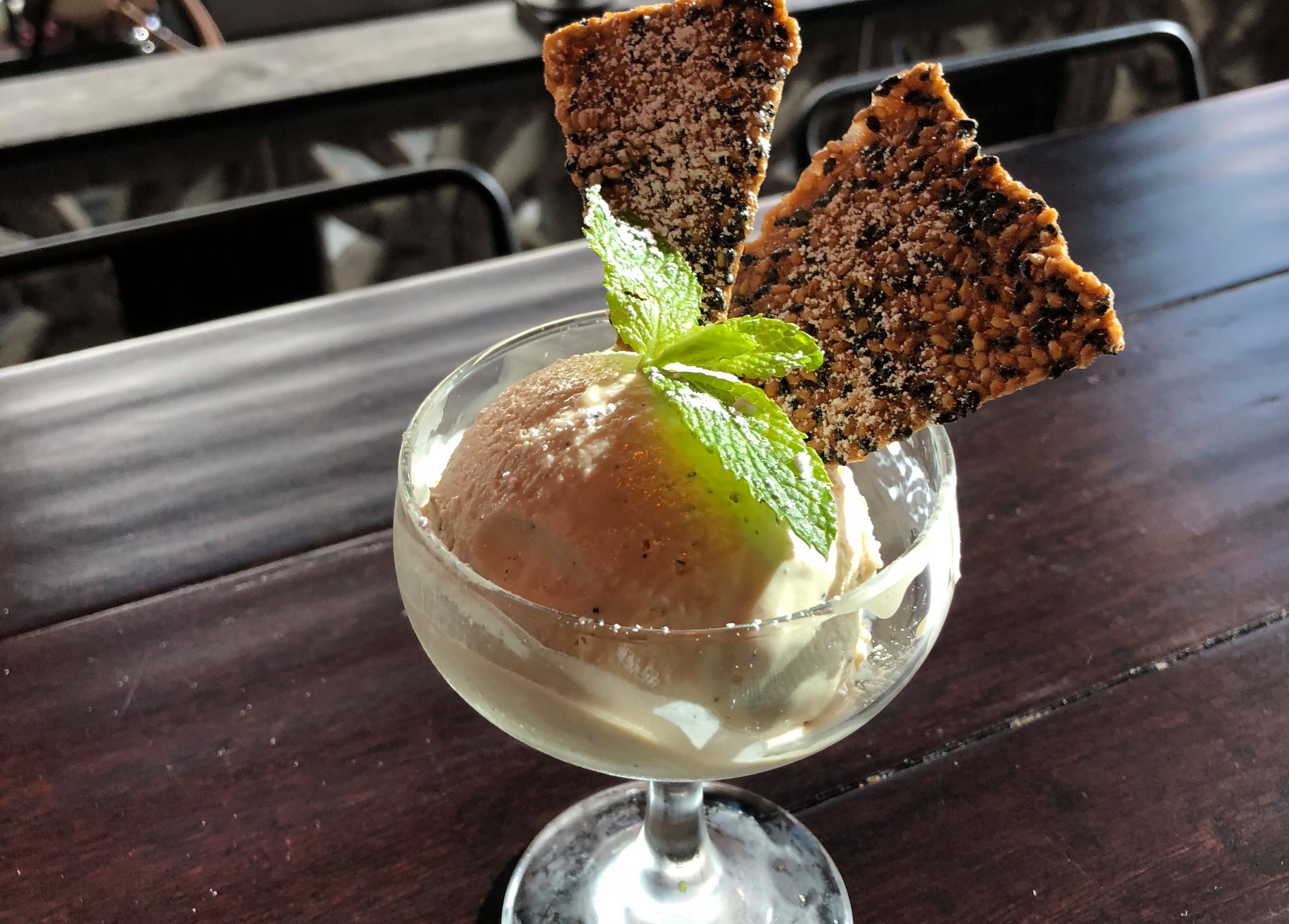 Rain Drop Cake / Hojicha Ice Cream
Suika / Tamari Bar
Izakaya Suika and Tamari Bar in Capitol Hill offer original Japanese sweets. Here are two recommendations from their menues. Suika's Rain Drop Cake looks like a huge raindrop as the name suggests. Enjoy it with Suika's own kinako & brown sugar syrup or yuzu milk syrup. Don't forget to order it early because only limited quantities are available each day. Many Japanese love this beautiful transparent mochi. Tamari Bar's hojicha ice cream is Chef Nobu's original. Hojicha is a Japanese green tea that is made by roasting the tea leaves, giving it a unique toasty flavor. The aroma of hojicha spreads thoughout your mouth as you take your first bite.
Tamari Bar: 500 E Pine St., Seattle, WA 98122 / Suika: 611 E Pine St., Seattle, WA 98122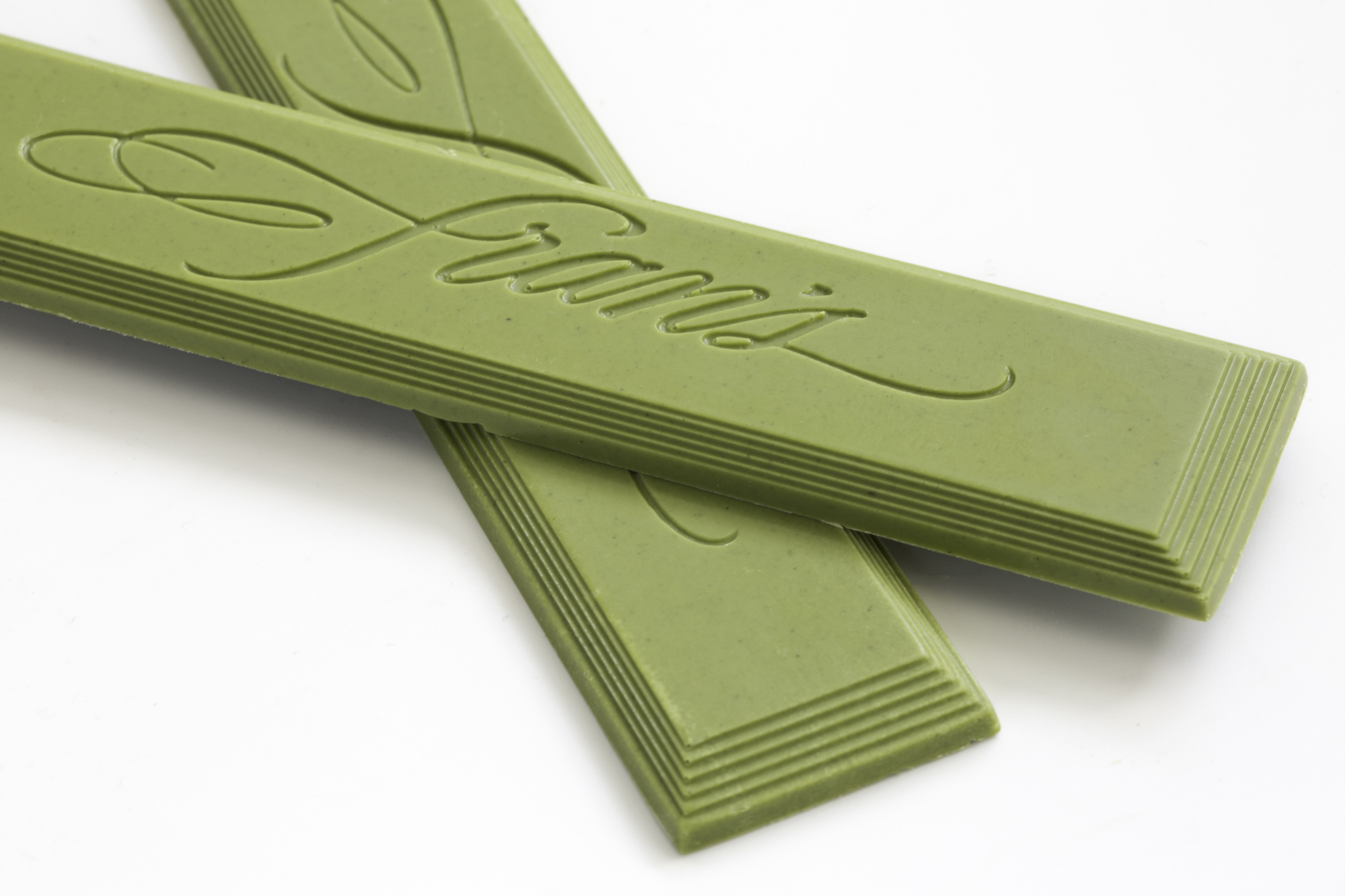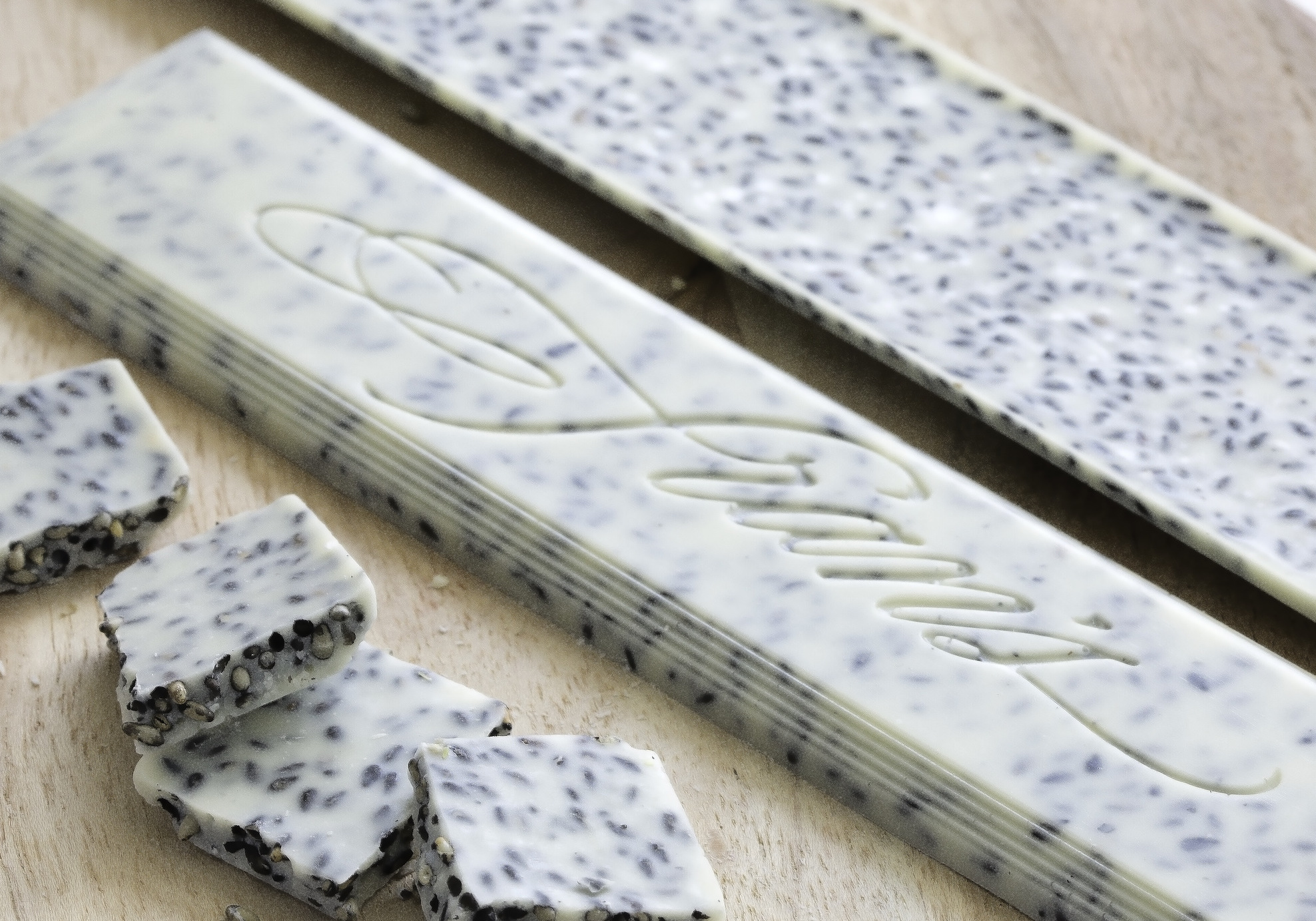 Matcha Bar / Salted Sesame Bar
Fran's Chocolates
Seattle's favorite chocolatier released three brand-new products summer 2018: a matcha bar, a salted sesame bar and the Palermo fruit & nut bar. The matcha bar is made with organic matcha and white chocolate. At first bite, you will immediately notice the intense matcha flavor. If you love matcha green tea, this is the bar for you.
The salted sesame bar contains generous amounts of toasted sesame. If you like Fran's Chocolates' salted caramels, this one is a must try. These chocolates bars are instant hits and selling fast. If you find them at Fran's Chocolates' boutiques, be sure to grab them before they sell out.
Website: https://frans.com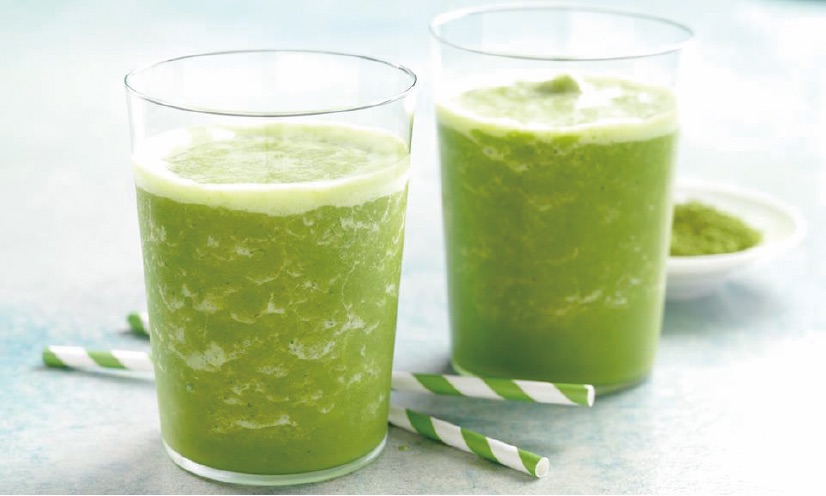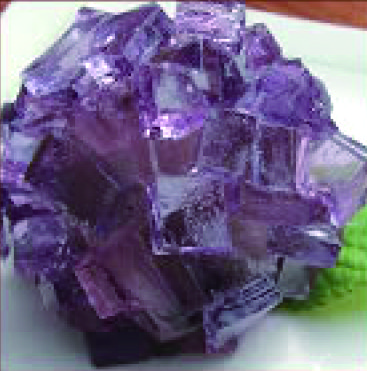 Junkichi Café
Junkichi, an Izakaya in Capitol Hill, has been creating a buzz since it opened this spring. Now, each weekday from 11am to 3pm, the izakaya is transformed into a café. You can enjoy authentic matcha green tea from Sugimoto America and Japanese confectioneries from Tokara.
Website: https://junkichiusa.com/