No matter where you go these days in greater Seattle, you're never far from a poké restaurant. Every neighborhood seems to have its own favorite. Some poké bowls are simple, delicious Hawaiian-style fare, and others combine all sorts of toppings, from edamame to fried onions, into a colorful melange of a meal. All are perfect for a hot summer day. Here's our quick guide to some of the best poké spots in the Seattle/Bellevue area.
Downtown Bellevue – AVO Poke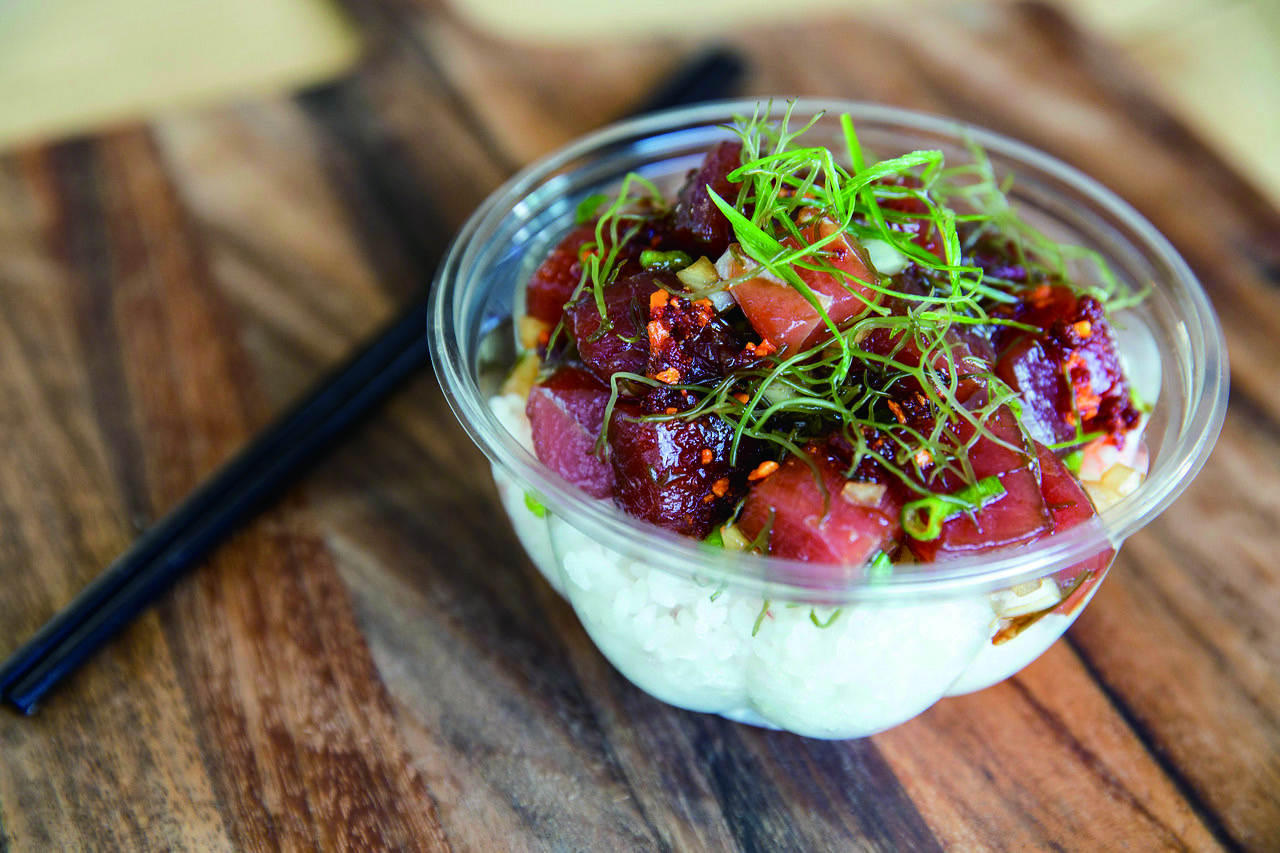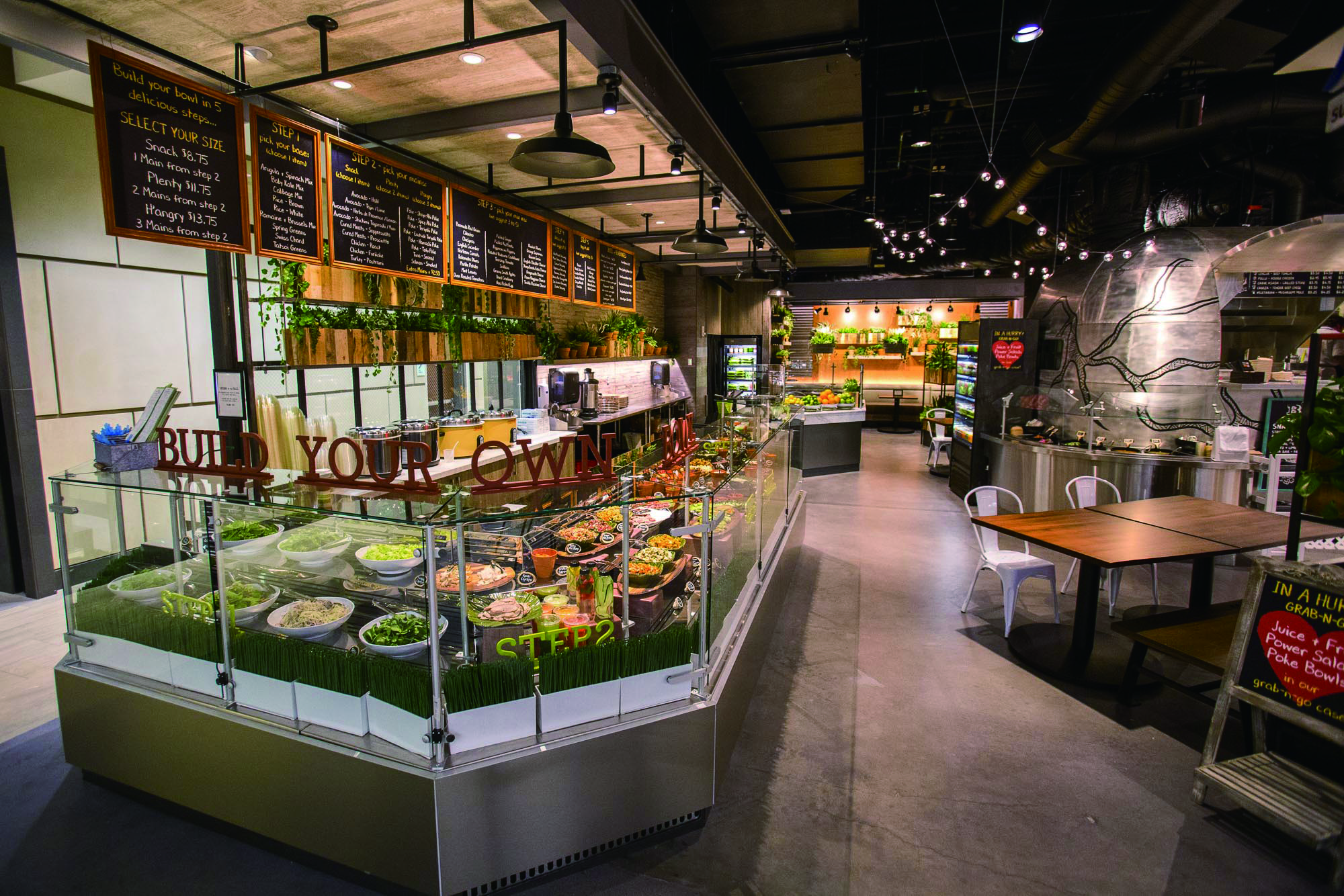 AVO Poke serves sustainable Pacific rim poké bowls and salads inside what has become a very upscale food court in Lincoln Square. You can pick from the "snack" ($7.95), "plenty" ($12.95) and "h'angry" ($14.75) poke bowls, choose your toppings, brown or white rice and a pretty extensive selection of salad greens. The menu items are available for pick-up or delivery.
Executive Chef Daniel Laferriere presides over the kitchens at this food hall. He's dedicated to keeping the food hall down-to-earth but with "high-caliber native ingredients and solid technique."
Located in the Lincoln South Food Hall inside Lincoln Square.
Sodo – Hiroshi's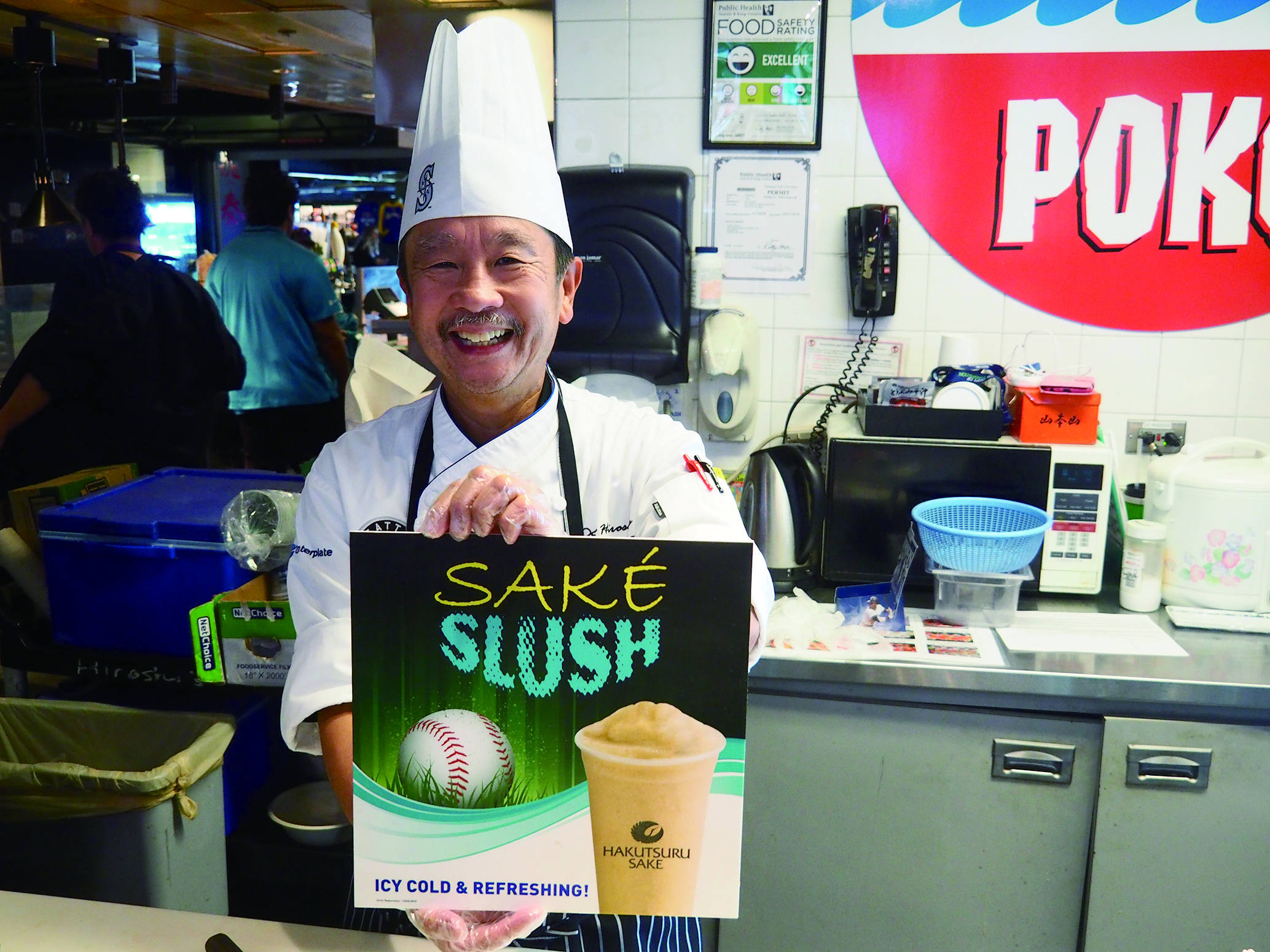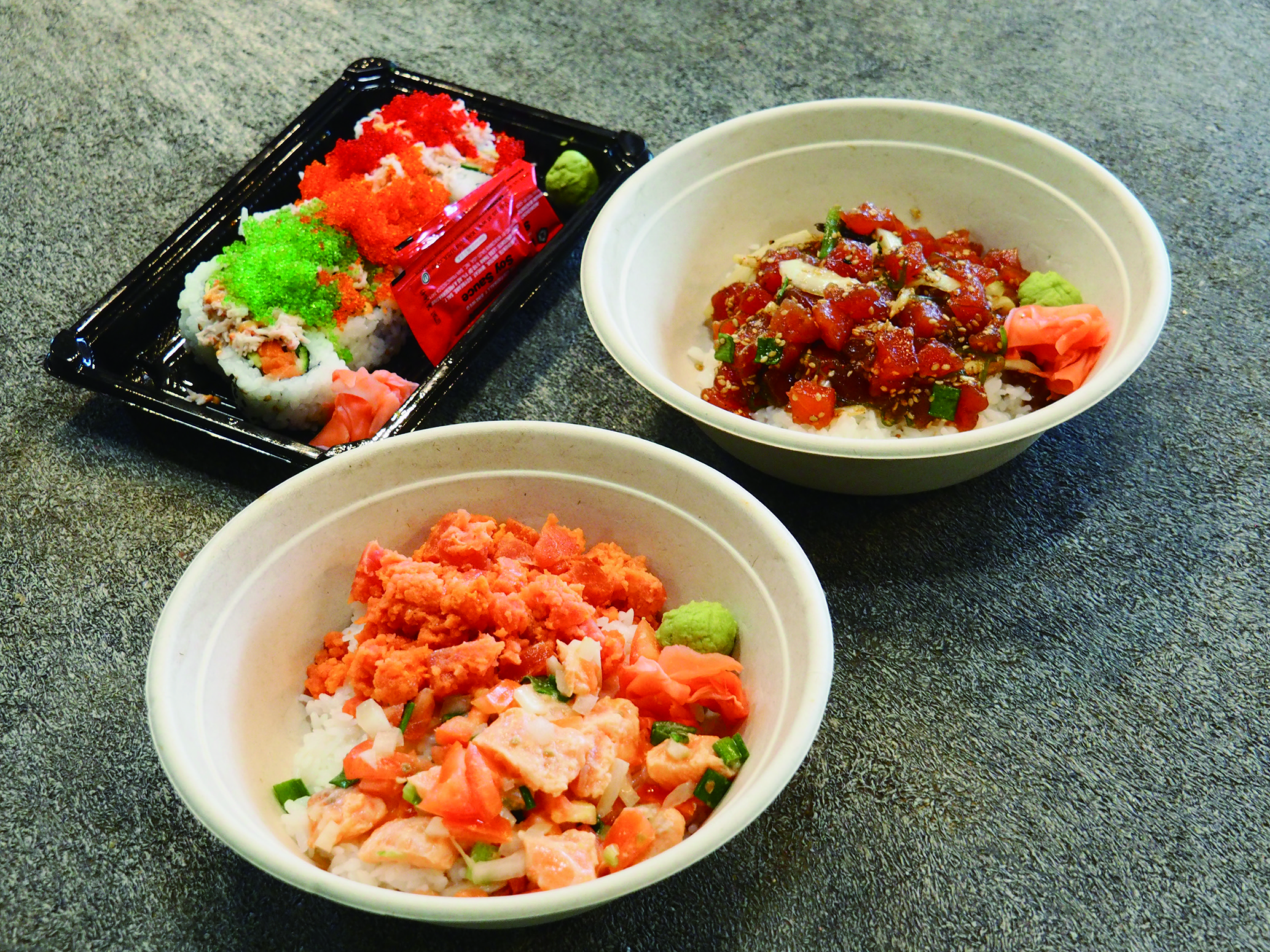 Before first pitch at the Mariners' game, why not dine on the Cruz Bomb Bowl or Hiroshi's Poké Bowl? Tucked in a food court on the lower deck of Safeco Field between first and home, Hiroshi's serves up tasty poké bowls and sushi rolls. Hiroshi Egashira has been serving Japanese food to Seattleites since 1990, so he's an old pro. You can't go wrong with any of the dishes. And you can pair the poké with a glass of draft sake (or a sake slushy for the more adventurous). Hiroshi serves sushi and poké to everyone from the people in the corporate suites to the ballplayers in the dugout. Maybe the recent Mariners' success can be attributed to poké power?
Located inside Safeco Field. Open two hours before Mariners games.
Roosevelt – Poke Fresh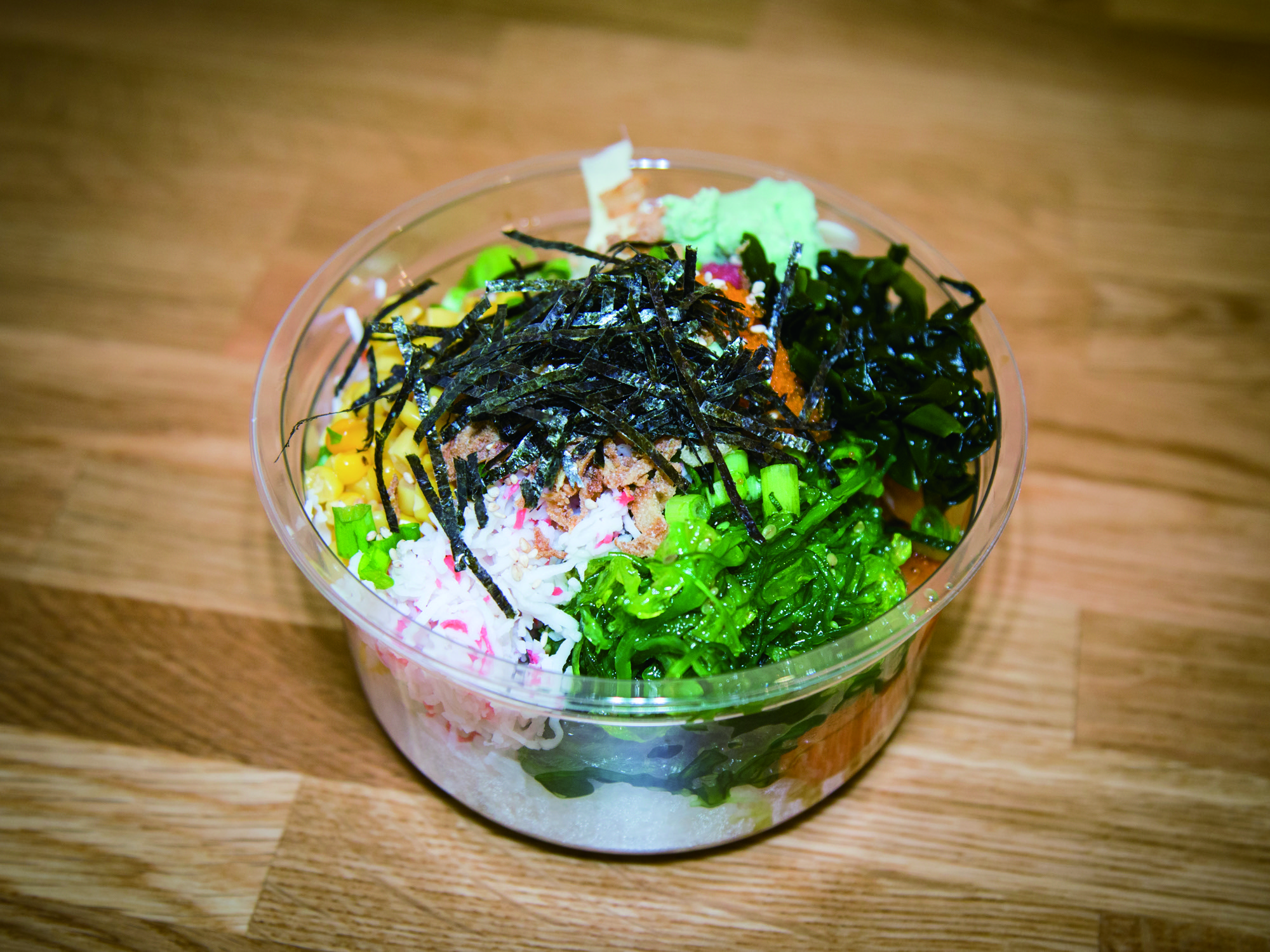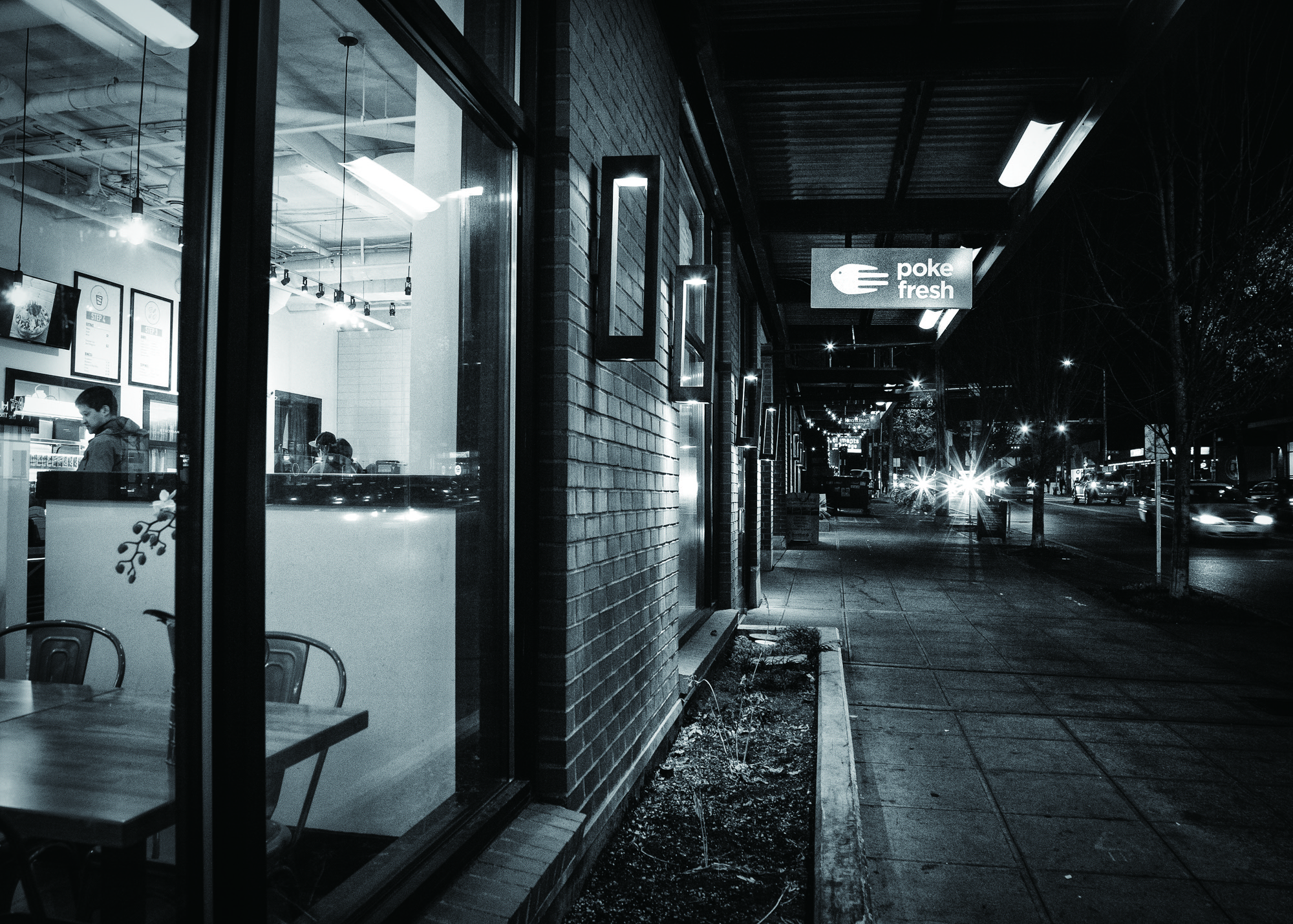 The poké here is delicious and fresh. Ten Sushi owner Shinichiro Takahashi is a partner here, and the quality is right up there with his Queen Anne restaurant. There is a wide range of toppings to choose from, too. But as far as poké restaurants go, Poke Fresh has an ace in the hole: Its delicious and innovative shaved ice, or bingsu, desserts. They use everything from Oreo cookies to cereal and matcha to whip up these little sweet-tooth delights.
Located at 1026 NE 65th Street, right near Roosevelt High School and Whole Foods. Closes at 9pm nightly.
Wallingford – Yoroshiku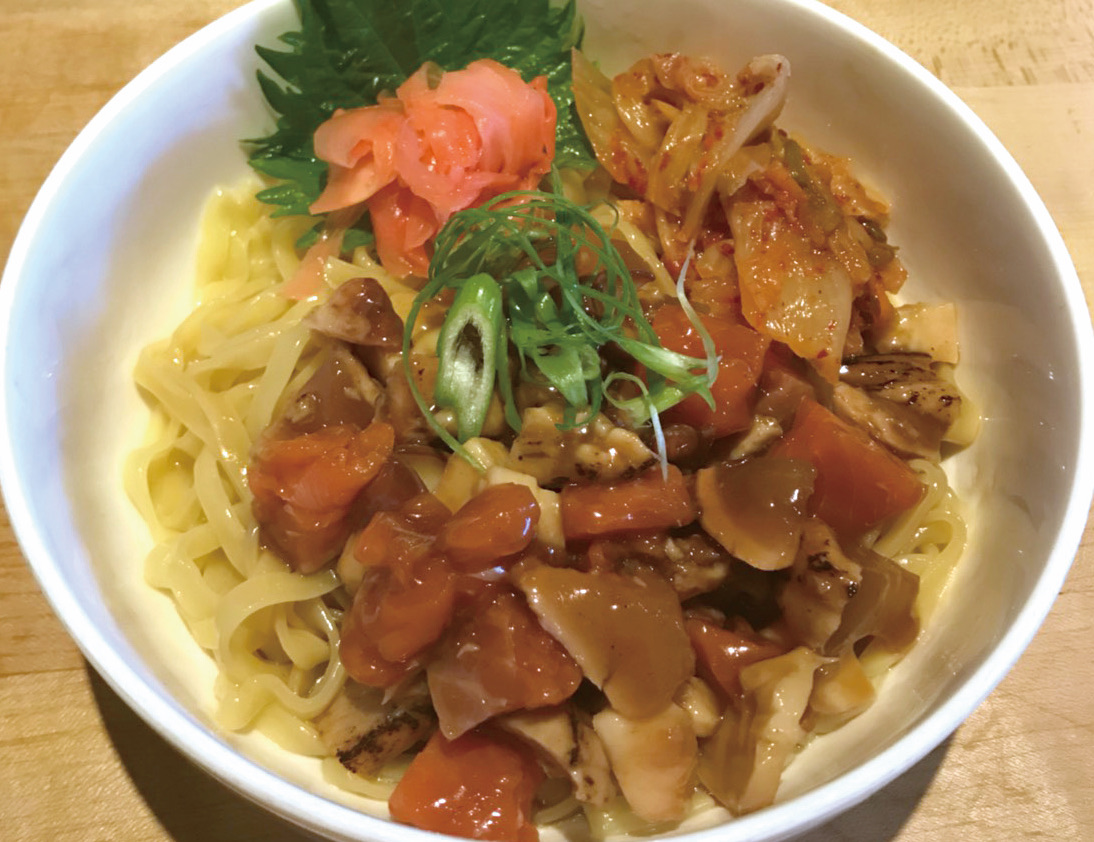 Poké ramen. Yes, we said it. Once again, Yoroshiku in Wallingford gets a gold star for creating a unique dish. The cold poké kimchi ramen is sold only in summer and features fresh seafood, kimchi, ginger, sesame and cold flat noodles. There's no broth. It's a refreshing pick-me-up on a hot summer day.
Located at 1911 NE 45th Street. Open every day for dinner. Closes at 10pm.
Central District – Seattle Fish Guys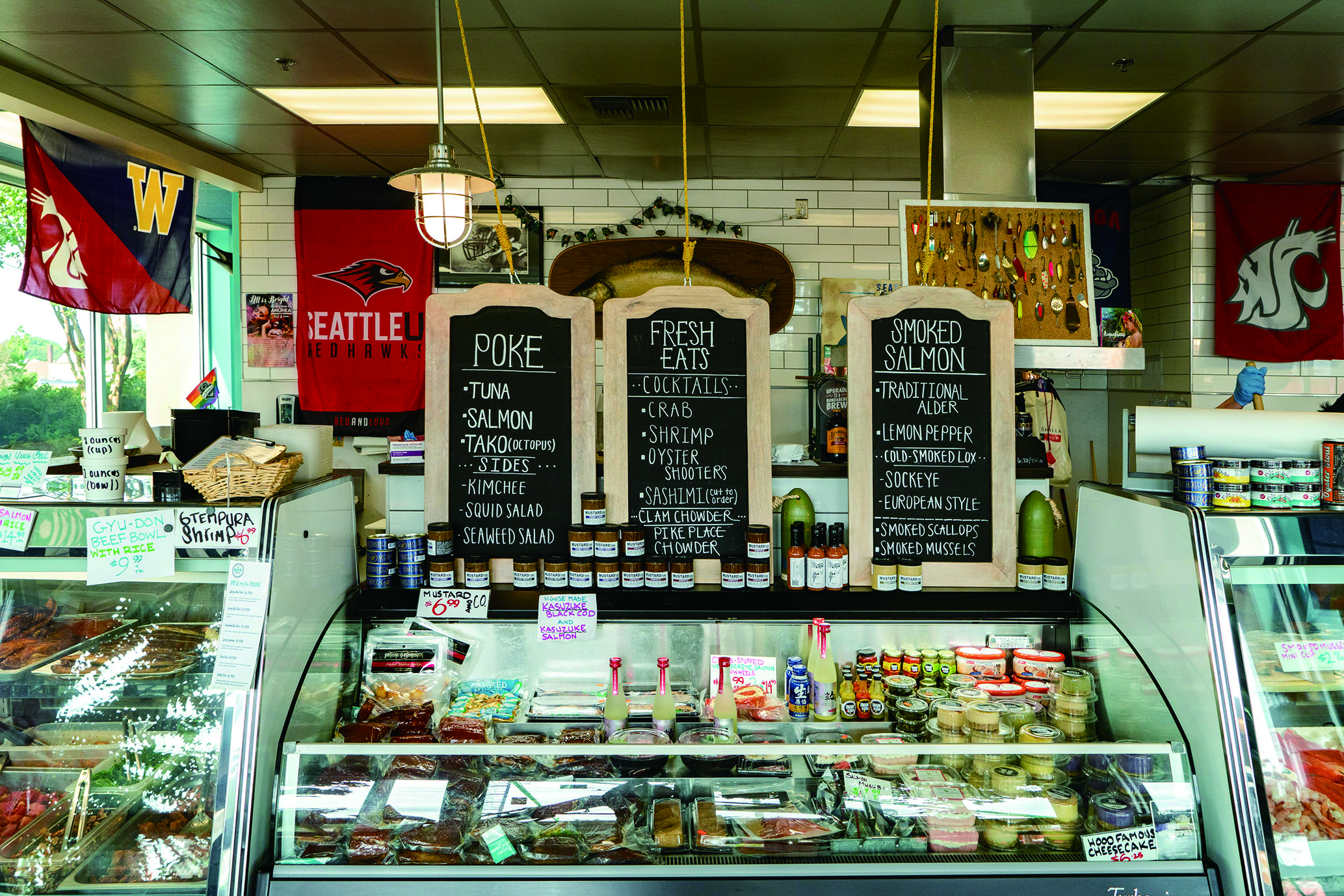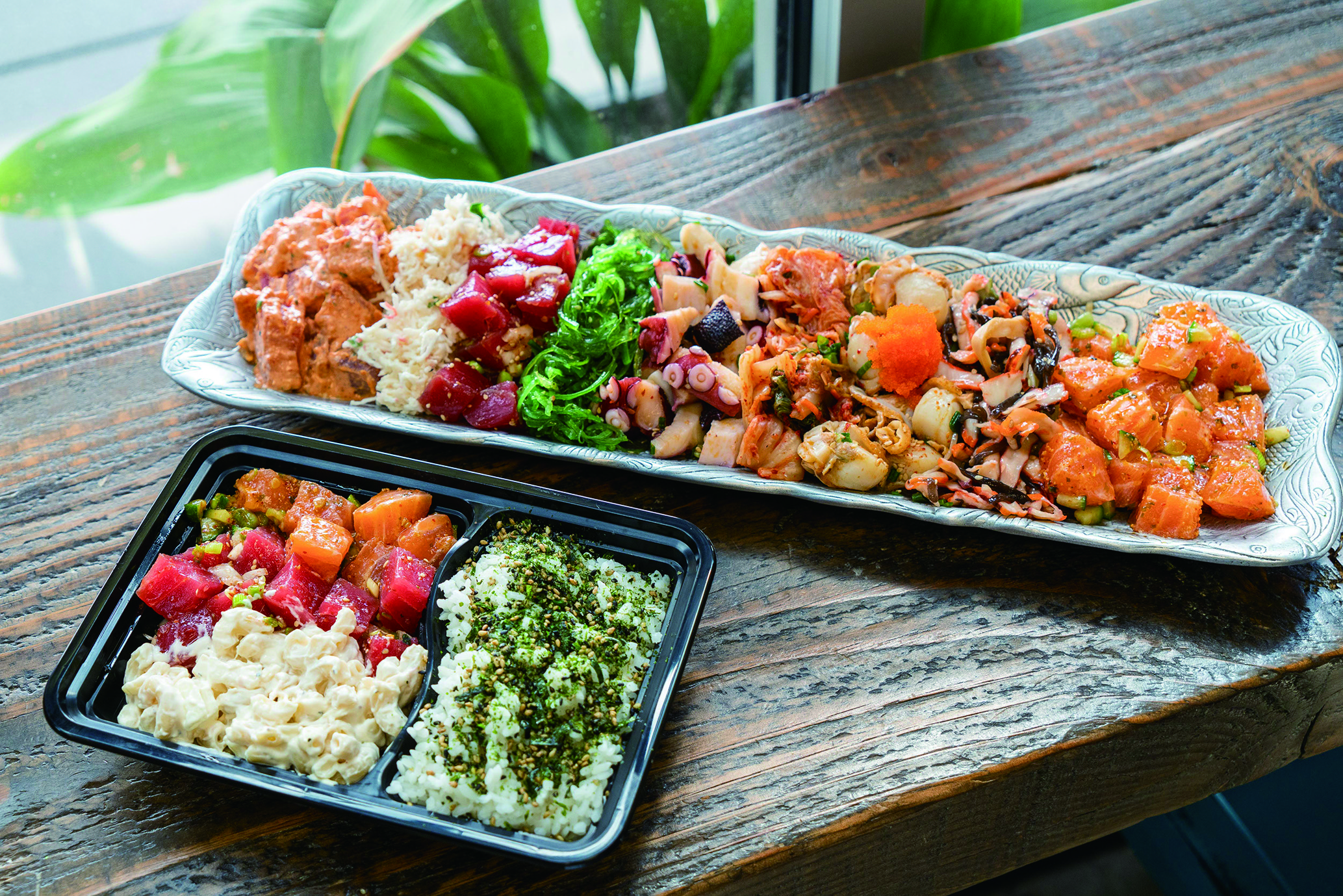 You'll find poké bowls just like you'd get in Hawaii at this Central District favorite. Ian behind the counter hails from Hawaii, so it's no surprise. The fish is fresh and delicious, marinated just right. Seattle Fish Guys is a market with some counters and a nice outdoor patio. It closes at 6:30, so swing by for lunch or to take some fresh fish home. The poké comes with a side of seaweed or mac salad, making it a hearty meal. Don't forget to check out other items in the counter but not necessarily on the menu. If they're not too busy, they'll boil some fresh mussels or heat up some cod kasuzuke for you. A feast can be had here on a budget. It's one of the Seattle's hidden gems.
Located at 411 23rd Ave. South off of Jackson. Open from 10am to 6:30pm daily.
South Lake Union – Teinei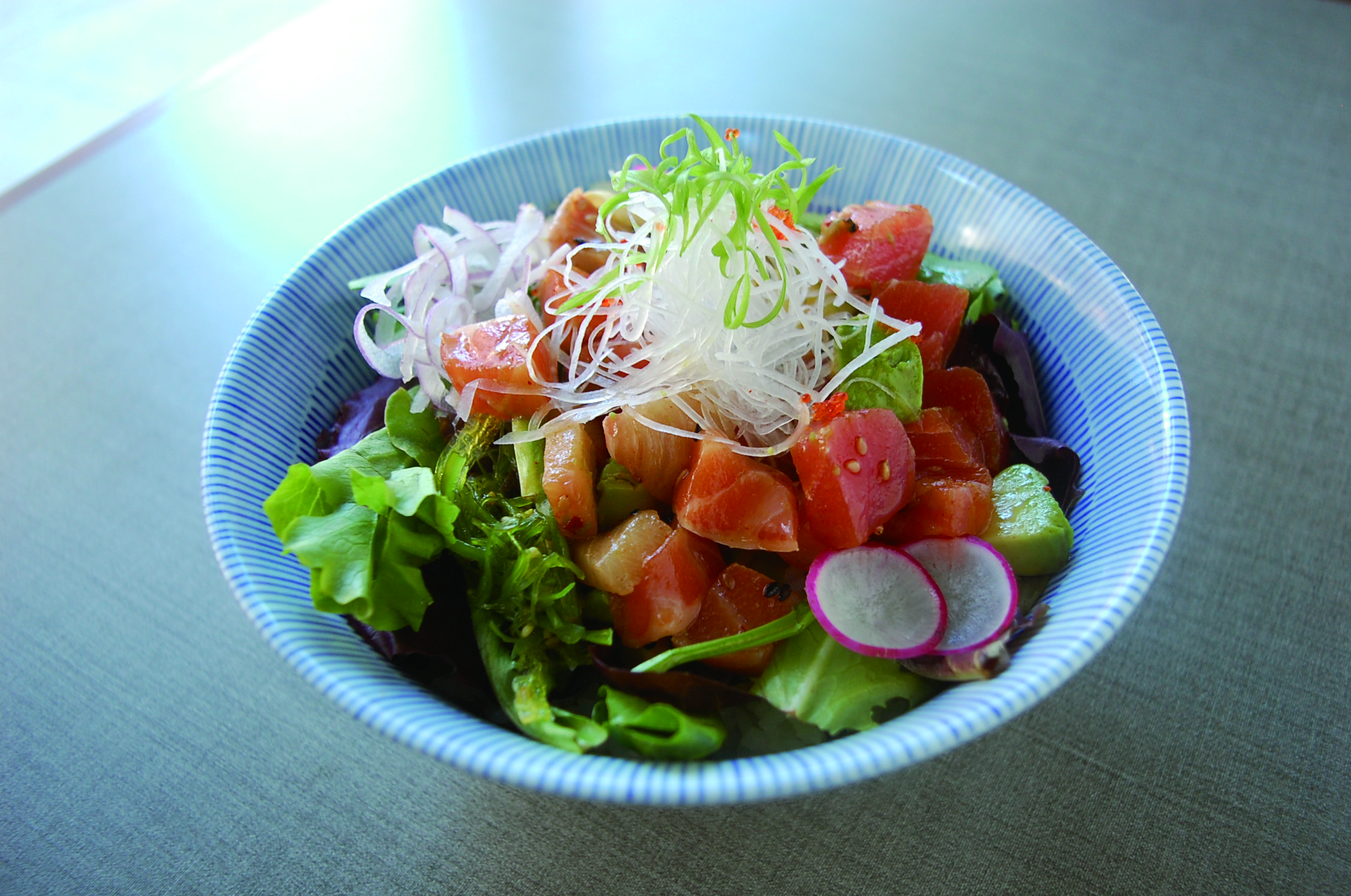 Known for its house-made ramen noodles, Teinei is also a great option for poké. Try the poké salad, made with salmon, tuna and yellowtail all mixed in a garlic poké sauce and served on a bed of fresh salad greens with seaweed salad, flying fish roe and green onions. It's a refreshing appetizer or small meal. The poké-don is a traditional, delicious rendering with tuna mixed in garlic poké sauce on a bed of rice. If you're in the neighborhood on a Monday during lunchtime, you can get ramen with a side of poké for just $3 more.
Located at 1256 Republican Street at Pontius Avenue North. Free parking is available. Closed Sundays.