Our sister magazine, Origami has started holding a series of Meetups to introduce Japanese culture and cuisine to local Seattle people. We typically gather at an izakaya. The idea is to enjoy delicious food and drink while having a pleasant chat about Japan.
One Meetup focused on dashi, an important soup and cooking stock in Japanese cuisine. A chef showed the group how to make it. At the "Japanese Spicy" Meetup, we all tried and compared wasabi, spicy ramen, and other spicy treats that were prepared by the restaurant.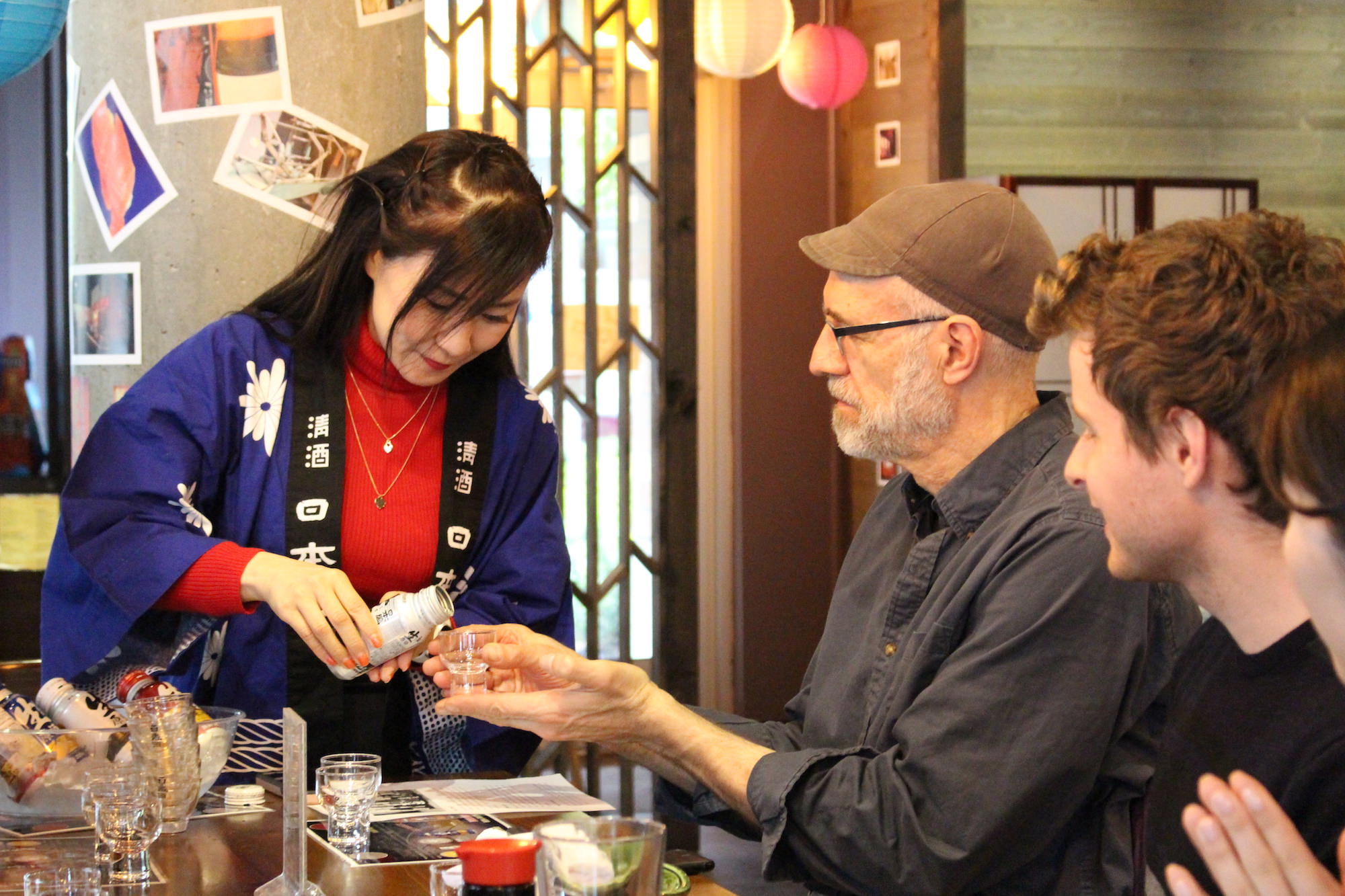 The photo here shows our recent Sake Meetup. We sampled a flight of three distinct sakes from Nihonsakari, a sake brewery in Japan's Hyogo Prefecture. The company's ambassador explained each sake, and everyone enjoyed themselves.
We will be holding a lot more Meetups. Check them out at www.qazjapan.com or on the Meetup app. Hope to see you at one!