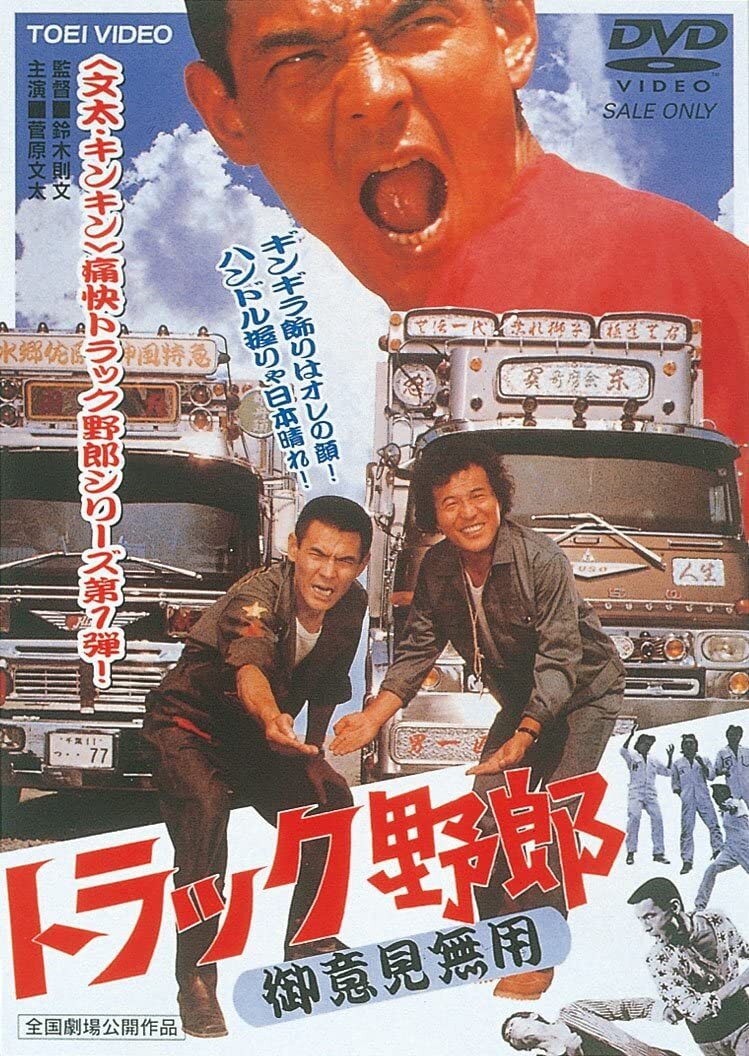 "Truck Guys", On The Road Again
In this column, I will introduce the movie series Torakku Yaro (Truck Guys). This is an action-comedy movie about a Japanese long-distance truck driver. When the first one was released in 1975, it was a big hit with box office revenue of 8 million dollars, and 10 sequels were made in 5 years.
Bunta Sugawara, who played the main character Momojiro, previously became a star in yakuza movies such as the Battles Without Honor and Humanity series, which debuted in 1973. In Torakku Yaro, he took on the challenge of comedic acting, which was a big change from his image as a serious dramatic actor.
The basic plot structure does not change in each film. It is a slapstick drama with tears and laughter, where the main character Momojiro (Bunta Sugawara) and his partner Jonathan (Kinya Aikawa), drive a flashy truck decorated with glittering lights and visit various places.
In every movie, Momojiro meets a character named Madonna by chance and falls in love. He actively tries to approach her to gain her love. Then a rival truck driver appears, and due to fighting and arguing with him, Momojiro is unable to gain the love of Madonna. In the climax of the movie, he is about to miss the cargo delivery deadline, so he just speeds the truck toward the destination, passing the police who set up an inspection, and is helped by his rivals to finally finish the delivery safely.
Because of the huge success of this movie, more than 40 years after its release, long-distance trucks with flashy lights and designs called Deco-tora (decorated truck) can still be seen all over Japan.
In the 1970s, with the increasing spread of television in the home, many major movie companies were in danger of going bankrupt. Under these circumstances, they tried to make movies for people who were not TV viewers, and many films with the theme of violence and eroticism were made, mainly for young people. This caused a genre shift from films focusing on pure entertainment to a more avant-garde artistic feel.
Movies made for entertainment during that time, such as Torakku Yaro, followed in the footsteps of Otoko wa Tsuraiyo, a very famous movie in the history of Japanese cinema, which every Japanese person knows. Otoko wa Tsuraiyo was originally a TV drama based on a yakuza movie, and was controversial as it tread the line of what could be broadcast on TV. The main character, Tora-san, lives a bohemian life and has a counterculture image of the 1960s. He is non-violent and does not gamble, but is a traditional peddler. The year of its release, 1969, was influenced by the United States, and it coincided with the time when the hippie movement came to Japan, where young people enjoyed go-go dancing with LSD in the middle of Tokyo, and anti-war movements and student activism took place.
In other words, Otoko wa Tsuraiyo had a plot that eliminated violence and eroticism from previous yakuza movies, and added romance . It was a movie aimed at people in the middle class at the time.
On the other hand, Momojiro, the main character of Torakku Yaro, is a character that made Tora-san more crude. He quarrels everywhere he goes and laughs loudly with dull off-color humor. It's easy for him to fall in love, but in the end, his love never goes well, just like Tora-san. It is clear that the work was aimed at the working class.
It is said that the young people at that time were divided into two groups, depending on which one they liked, Torakku Yaro or Otoko wa Tsuraiyo. Magazine articles discussed how fans of the former were said to be masculine, while the latter were said to be weak and soft.
What's interesting here is that Kinya Aikawa, who played the role of Jonathan and wrote the original draft of Torakku Yaro, says that this work is based on the popular TV drama Route 66 which was broadcast on CBS in the United States. Aikawa was in charge of dubbing the drama, and asked the producer if he could make a Japanese version, which was then made into a movie. He based the story on young men driving through America, but added dimwitted crude Japanese characters who disobeyed speed limits with their trucks.
The appeal to working class people and the creation of films reminiscent of America are also reflected in the theme song. The composer Ryudo Uzaki was the frontman of the Downtown Boogie-Woogie Band, and his music is rooted in American music such as blues and rockabilly. The theme song Ichibanboshi Blues also features a bad boy image and has a weeping guitar.
Author profile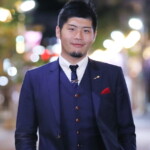 Saku Yanagawa is a Japanese comedian based in Chicago. Internationally he's performed in over 10 countries.
 In Japan, he performed for Fuji Rock Festival as the first standup comedian to do so.
 Most recently Saku performed at The Second City and NBC's "Break Out Comedy Festival'" and for "StandUp NBC " both in 2019.
sakuyanagawa.com
Latest entries