If you've ever wanted your very own tearoom, read on. Tearooms are essential for practicing the Way of Tea, called Chado or Sado in Japanese. The oldest tearoom was built in Jisho-ji, a Zen temple, in 1486. It provides the inspiration for current tearooms.
Tearooms are not meant to be big. About 7 square meters (or 75 square feet) is sufficient. The materials are simple: wood, bamboo, mud, tatami. There is a small window for light. There is no artificial lighting, so the host and guests will face each other in usually dim natural light.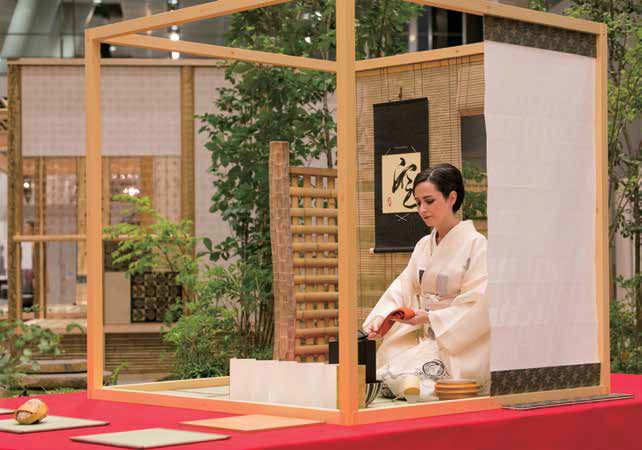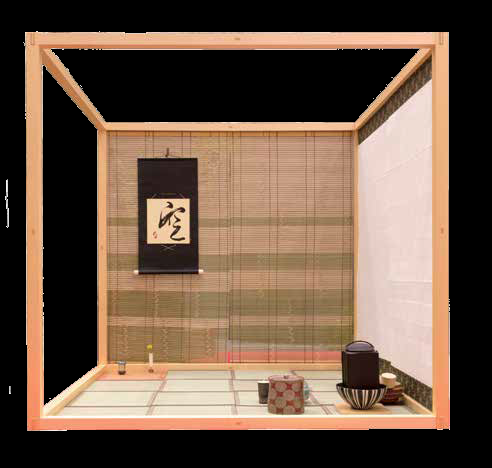 Wabi-cha-style tea ceremonies began in the late 16th century with Sen no Rikyu, one of Japan's great tea masters. The name "Wabi-cha" comes from the concept of wabi sabi, or a spiritual state that acknowledges dissatisfaction, forlornness and loneliness and calls on one to act modestly. In a tea ceremony, the tea is prepared in a way to calm you down and instill reflection. It is a type of spiritual training.
It is also important to treasure meetings with people and give them the highest hospitality. This concept is called ichi-go ichi-e ("one time, one meeting"). In a tea ceremony, there is spiritual interaction between the guests and the host.
If your spiritual drive is there but you don't have the money or the space for a full tearoom, consider the innovative ZEN-An, a tearoom in a suitcase. All the materials you need are in the suitcase. The tatami mat, wooden poles, bamboo blinds and other essentials are made with the utmost care.