RAMEN JIRO
Ramen Jiro has a cult-like status in Japan, and yet it is also known as restaurant most regular Japanese will avoid. Why is that? We will look at a report on Ramen Jiro by Fallindebu Hassy (https://lineblog.me/fallindebu/)  Japan's most popular gourmet-food blogger who gets more than 2 million views a month.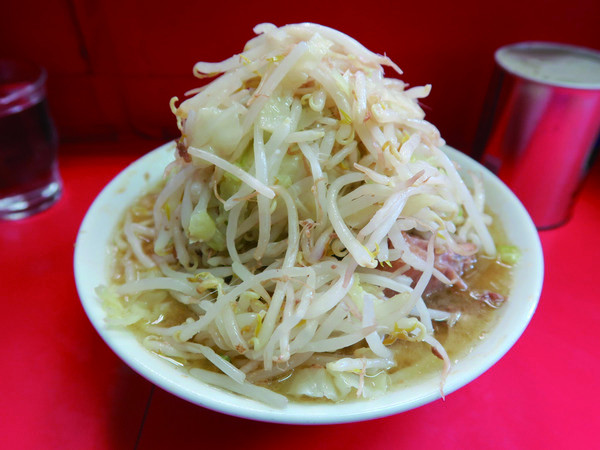 Pork Ramen (700JPY including free toppings)
The menu offers two sizes, small and large. Small is still 50% more than a typical regular bowl, and large is triple the regular size. This place takes me back to my college days when it played a big part in expanding my waist line.
The ramen at the Mita branch is inconsistent in flavor, but fans always look forward to this as if anticipating a lottery win; I always feel both nervous and excited coming here, but on this day, they nailed it! The noodles and the pork were beyond perfect! Especially the creamy soup, with its right mixture of lard and soup, bringing out the umami of the pork, which wasn't too fatty and well balanced.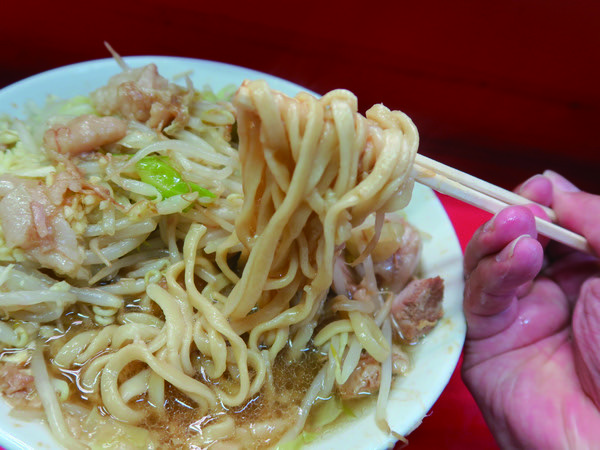 Location & Contact Information
Ramen Jiro
2-16-4 Mita,  Minato-ku, Tokyo 108-0073, Japan