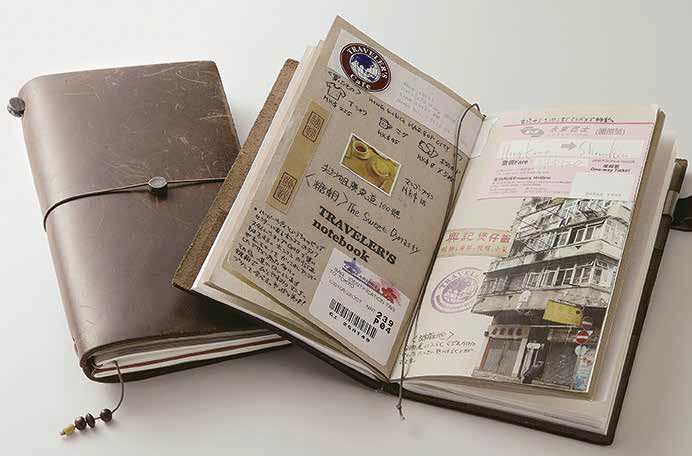 Capture your memories with paper and pen on your next trip. You'll thank yourself years later, when you pick up the notebook and immediately travel in time back to that wonderful trip you once took.
This Traveler's Notebook is made in a small factory in the Nakameguro neighborhood of Tokyo. It was made with the traveler in mind. The carefully tanned leather cover feels good in your hands, and over time, will age into a deep glossy hue. You can insert maps, tickets, and memoribilia you find along the way into the pages. A thick rubber band helps keep everything in place.
The Japan-made paper feels good when writing and won't parch and crinkle over time.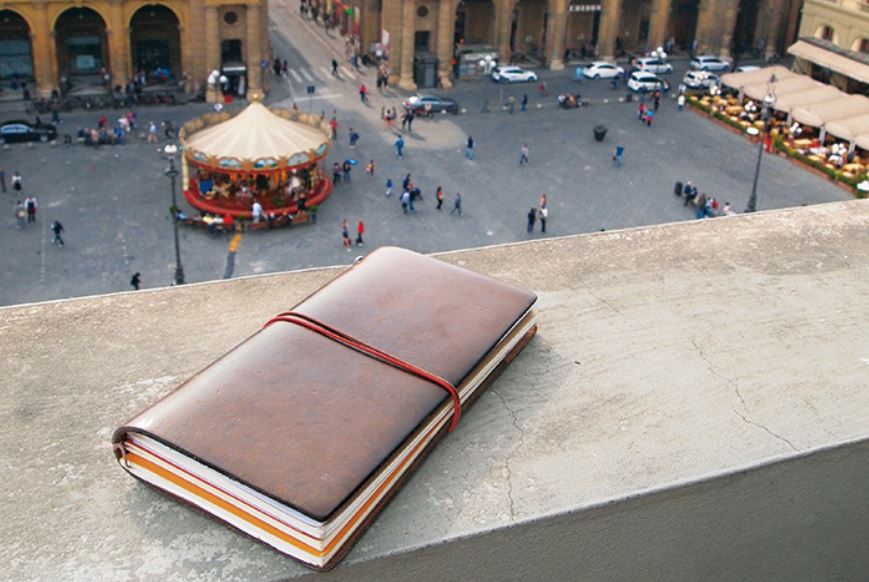 Location & Contact Information