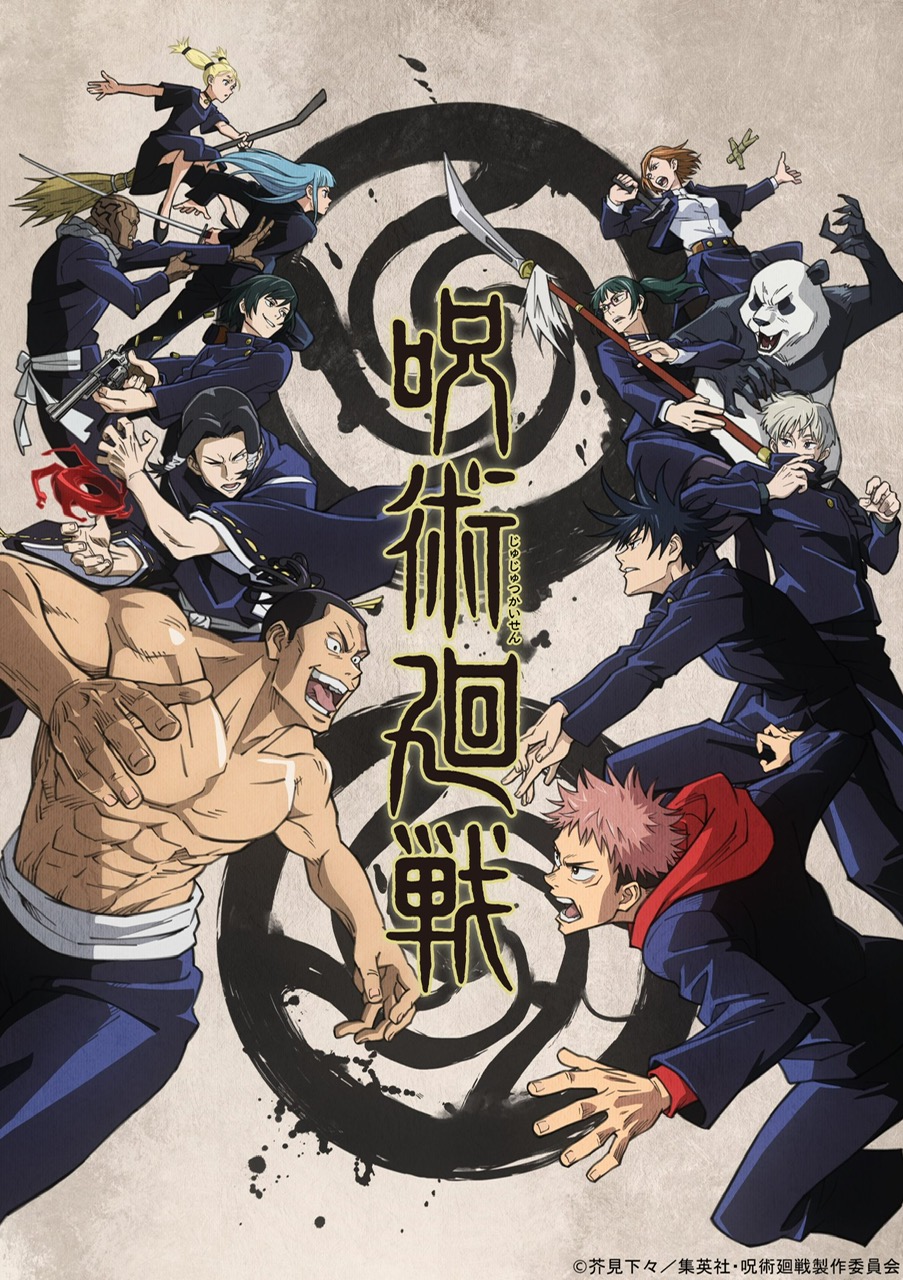 "Jujutsu Kaisen" – Opening theme song "Kaikai Kitan"
The popularity of "Jujutsu Kaisen," currently published in Weekly Shonen Jump magazine, is skyrocketing!
Since the anime series started airing on October 2, related topics have been trending on Twitter every week, and it has been ranking number one daily on Netflix. The cumulative circulation of the comic series has reached 15 million (including the digital version). Recently, it has been difficult to obtain at bookstores, and there are cases of it being resold online at high prices.
The opening theme song for the TV anime series is "Kaikai Kitan", performed by singer-songwriter Eve. Eve has been active mainly on the Internet since 2009. He made his major debut with record label Toy's Factory in 2019. "Kaikai Kitan" is his fourth major single. "Kaikai Kitan" has been gaining popularity, along with the anime series.
In a recent interview, Eve revealed his enthusiasm for creating this song.
"It is an honor to be asked to create the theme song for "Jyujyutsu Kaisen". I have been an avid reader of the comic series, and as a fan, I was happy to hear the news last year that it will be developed into a tv anime series. I was looking forward to finding out what kind of anime it be, and who will be performing the theme song. I never imagined it would be myself, and so I was really surprised when I got the offer. Being a fan, I was at first worried what kind of song I could write. From reading the comic series, I knew "Jyujyutsu Kaisen" would be big, and that I would need to answer to some high expectations."
My hope is that, along with the anime, this song will reach the world!
Opening theme song: "Kaikai Kitan" by Eve (TOY'S FACTORY)
Eve Official HP
https://eveofficial-kaikaikitan.com
Author profile

DJ ramenbeats started his career in the early 1980's selecting music and writing scripts for a radio station in Tokyo Japan. This led him to start DJing in Yokohama and Tokyo, where he became known for his great mixing skills of R&B and Pops of the 80's and 90's. At one point, DJ ramenbeats owned 6 Technics turntables and 8 mixers, and well over 4,500 vinyl records. He also managed his own disco club and DJ bar in Japan.
DJ ramenbeats relocated to the United States in 2017 and resumed DJing helping to widen recognition of the Japanese City-Pop / Kayokyoku culture to an American audience.
https://www.facebook.com/djramenbeats